Sugar industry expert says banning of 3 agri-chemicals will severely damage business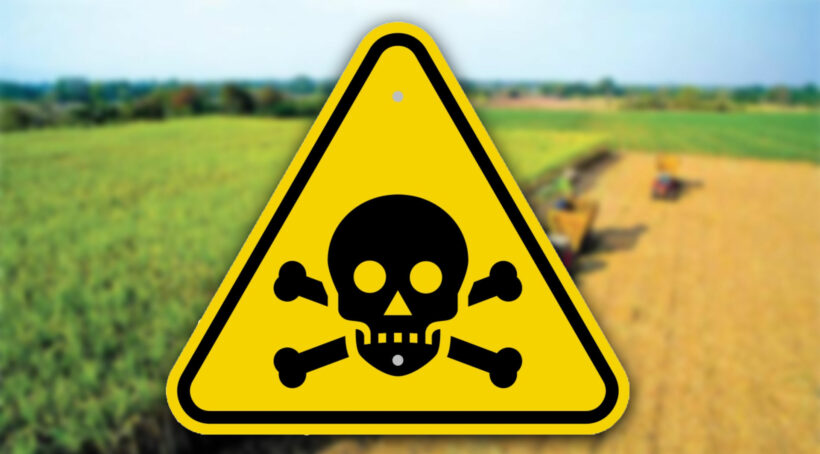 The president of the Thailand Society of Sugarcane Technologists has criticised the recently- implemented ban on three agri-chemicals that were commonly used in the industry.
The Nation reports that Dr Kitti Chunhawong insists the ban on Paraquat, Chlorpyrifos and Glyphosate will cripple business.
"Currently Thailand is the world's fifth sugar producer and second biggest exporter with more than 11 million rai of sugarcane plantation areas and 134 million tonnes of sugarcane produced per year. The ban of these 3 substances, especially Paraquat, will affect sugar production in 2020 as well as other related industries such as food processing, animal feed, ethanol manufacturing and biomass power plants."
Dr Kitti says production is likely to decrease by between 20% and 50% without the use of Paraquat, meaning 67 million tonnes of sugarcane being removed from the marketplace every year, at a cost of at least 50 billion baht to farmers.
"Biomass power plants will also lose approximately 7.4 billion baht due to the disappearance of 11 million tonnes of sugarcane leaves that are used to make biomass fuel."
He adds that the drop in raw sugar production caused by the ban will cost about 47 billion baht a year, while the reduction in molasses production will cost an estimated 10 billion baht a year, and it's not just the sugar industry that will be affected.
"The ethanol industry will also take a hit, with 840 million litres and 18 billion baht missing. The government must urgently help the sugarcane farmers by supporting production factors, which include weed killers, fertilisers and harvesting machines, as the ban of Paraquat will drive the production cost up even further. Alternately, we urge the government to reconsider the Hazardous Substance Committee's decision to ban Paraquat, as its effect to human health is still ambiguous."
Dr Kitti used a report issued by the United States Environmental Protection Agency to back up his claim. The report states that no link was found between Paraquat and cancer or Parkinson's disease and that the small deposits found in produce had no toxic impact.
SOURCE: nationthailand.com
Keep in contact with The Thaiger by following our
Facebook page
.
The fourth Chim Shop Chai stimulus rolls out for New Year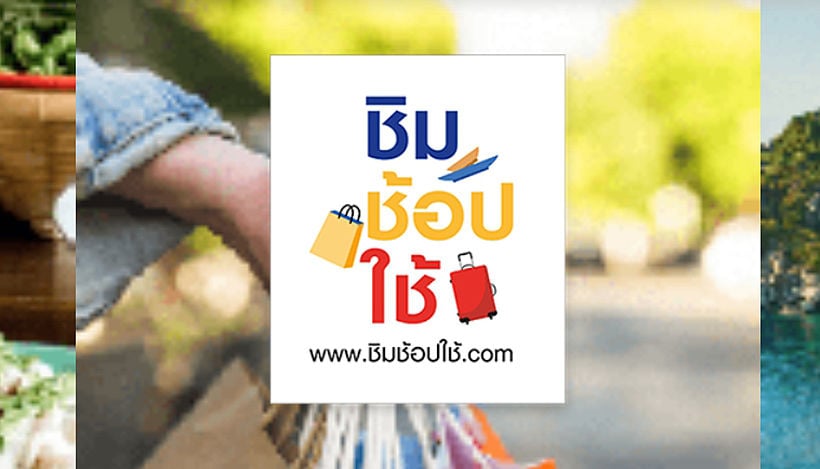 PHOTO: Thai PBS World
The state-run Krung Thai Bank is rolling out another economic stimulus program for New Year. It will include an 800,000 baht Toyota sedan and gold necklaces for subscribers to the latest Chip Shop Chai (Eat-Spend-Shop) scheme who Thais spend through their g-wallet accounts.
Lawan Saengsanit, the Fiscal Policy Office director and spokesman for the Finance Ministry, says the gifts, valued at 12 million baht, include a Toyota Altis, three Toyota Hilux pickup trucks, sixteen motorcycles, eighty gold necklaces of 15g each, over 549 gold necklaces of 7.5g each and thirty two 55-inch TV sets.
For every 1,000 baht of accumulated spending subscribers can win the prizes through six lucky draws, to be held at the Finance Ministry and the Krung Thai Bank.
But the spokesperson is urging subscribers to spend through their e-wallet accounts so that they are eligible to enter the draw for the prizes, adding that they can also benefit from refunds amounting to 20% of their spending.
During the first three Chim Shop Chai initiatives, from September 27-December 10, a total of 11.78 million Thais subscribed and their total spending amounted to 21.5 billion baht, including 9.9 billion baht spent through e-wallet accounts by about 320,000 subscribers.
SOURCE: Thai PBS World
Keep in contact with The Thaiger by following our
Facebook page
.
Forecasts are in negative territory for south east and wider Asia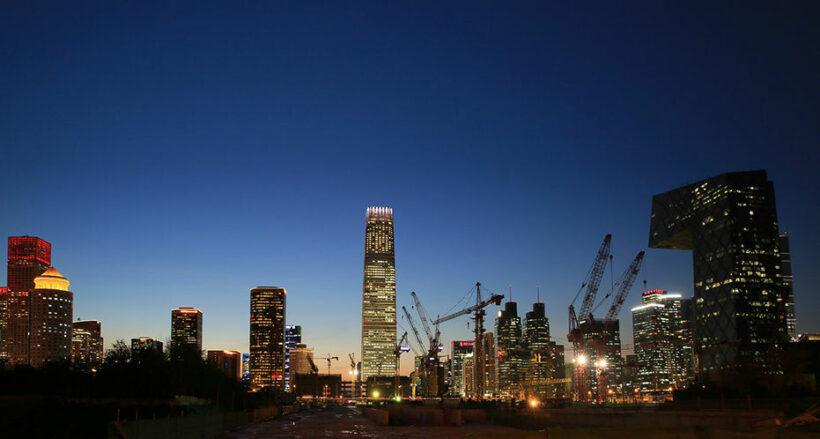 PHOTO: asiahouse.org
The Asian Development Bank has trimmed its forecasts for economic growth in developing Asia this year and next as growth in the People's Republic of China and India are weighed down by both external and domestic factors.
Closer to home, south east Asia's growth projections have also been revised down slightly to 4.4% for 2019. Economic woes of Thailand and Singapore, two of the region's largest economies, have prompted downward adjustments to their growth forecasts, for the rest of this year and next.
In a supplement to its Asian Development Outlook 2019 Update released three months ago, the ADB now expects GDP in the region to expand 5.2% in both 2019 and 2020, just a tad down from the September forecast of 5.4% growth this year and 5.5% next year.
Thailand's economy expanded by only 2.5% in the first nine months of 2019 as growth moderated for private consumption and for public consumption and investment. Weaker trade also dragged on growth, with export declines in both agriculture and manufacturing. Imports also went backwards in line with weaker domestic demand.
Growth forecasts for East Asia are downgraded to 5.4% in 2019 and 5.2% in 2020 as the People's Republic of China and the Republic of Korea endure continuing trade tensions and slowing domestic investment. The same in Hong Kong where political unrest is an added factor.
Growth projections for South Asia are lowered to 5.1% in 2019 and 6.1% in 2020. Growth in India is expected to slow to 5.1% in 2019. Also, consumption in India affected by slow job growth and rural distress aggravated by poor harvest. Policy support will help growth recover to 6.5% in 2020.
On the up side, growth could accelerate around the region if the US and the PRC can sort out an agreement on trade, the report says.
Hong Kong is already in technical recession and is predicted to see severe downward pressures persist possibly into 2020. The economy is now expected to contract 1.2% this year and grow only 0.3% next year.
In south east Asia, many countries are seeing continued export declines and weaker investment, and growth forecasts have been downgraded for Singapore and Thailand. GDP growth is expected to slow in the Pacific with activity in Fiji, the subregion's second largest economy after Papua New Guinea, expected to be more subdued than previously anticipated.
Keep in contact with The Thaiger by following our
Facebook page
.
Thai economy not desperate, just a bit slow – Finance Minister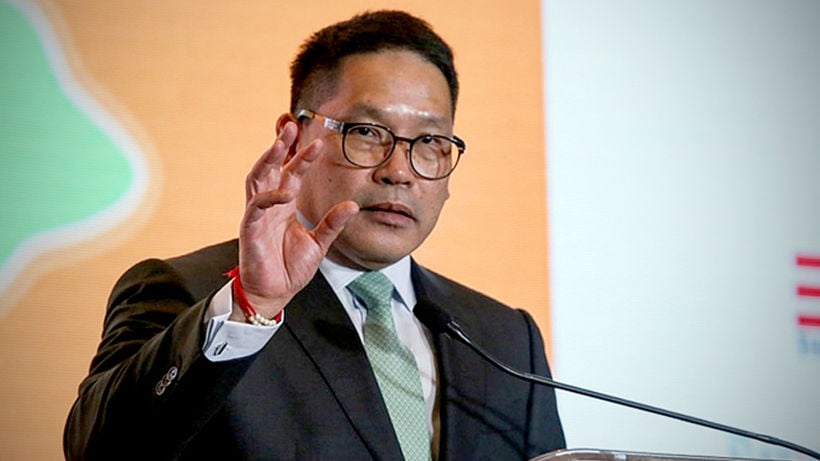 PHOTO: The Nation
Thailand's Finance Minister says the economy is not in a critical situation, it's just on a bit of a "go-slow" right now. Uttama Savanayana adds that he's hopeful the situation will improve next year with the go-ahead on a number of large national infrastructure projects.
Thai PBS World reports that the minister references the Government's stimulus efforts this year, in particular the hugely successful Chim Shop Chai campaign to encourage more domestic tourism and spending, along with the 50,000 baht down payment incentive for condominium buyers, designed to help boost the property sector.
Uttama disputes the assertion from various experts that the country's economy is facing a crisis in 2020, insisting that such big initiatives must be continued in order to bolster public confidence and in turn the economy. He also mentioned the Government's excellent financial position in comparison with many other international economies.
He adds that the Government has already put pressure on around 50 state organisations to make progress with various investment projects in order to being forward a further boost to the economy. The organisations are understood to have a combined investment budget of around 100 million baht for state projects already approved.
SOURCE: Thai PBS World
Keep in contact with The Thaiger by following our
Facebook page
.