Second bridge connecting Thailand and Myanmar opens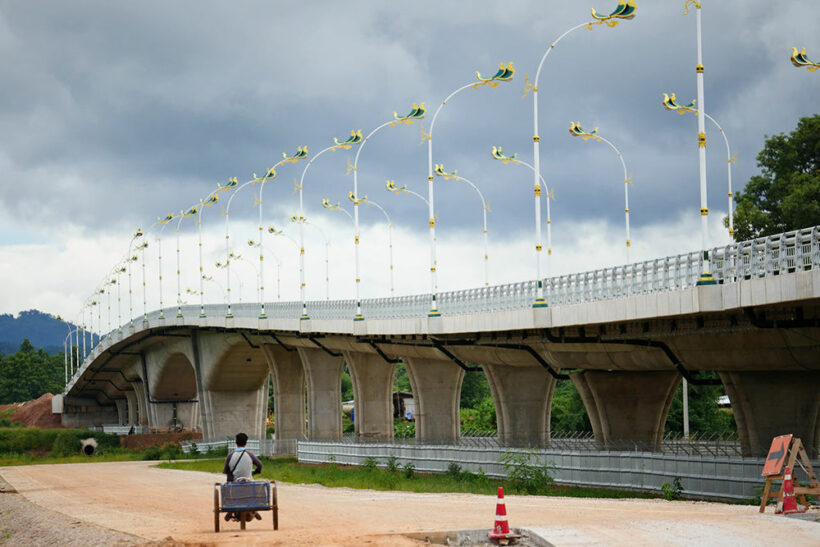 The second bridge connecting the Thai north-western province of Tak and Myanmar is now open.
The bridge crosses the Moei river in the Mae Sot district of Tak and is expected to give Thai exports a significant boost, up from the current 78 billion baht a year to 100 billion.
The second friendship bridge was opened by the Thai Transport Minister Saksayam Chidchob and Myanmar's minister of construction, U Han Saw, in a ceremony held yesterday. As part of that ceremony, Thai PBS World reports that Mr Saksayam officially handed over the border road, along with an office building and office equipment, to Myanmar governance.
The second friendship bridge will be open to passenger vans, buses with more than 13 seats, as well as six-wheel and larger trucks, and will be open from 6.30am to 6.30pm everyday. The first bridge will be open to cars and smaller buses.
Mr Saksayam credits the first friendship bridge with easing travel between Mae Sot and Yangon, with around 230,000 vehicles crossing the border each year, as well as increasing trade between both countries to about 190 billion baht last year.
He added that a third bridge may be a possibility in the future if demand justifies it.
According to Thai PBS, border crossing fees are 50 baht for seven-seat four-wheel cars, 100 baht for mini buses with 7-12 seats, 150 baht for medium-sized buses with 13-24 seats, 200 baht for buses with more than 24 seats, 50 baht for four-wheel trucks, 250 baht for six wheelers, 350 baht for ten-wheel trucks and 500 baht for articulated lorries.
SOURCE: Thai PBS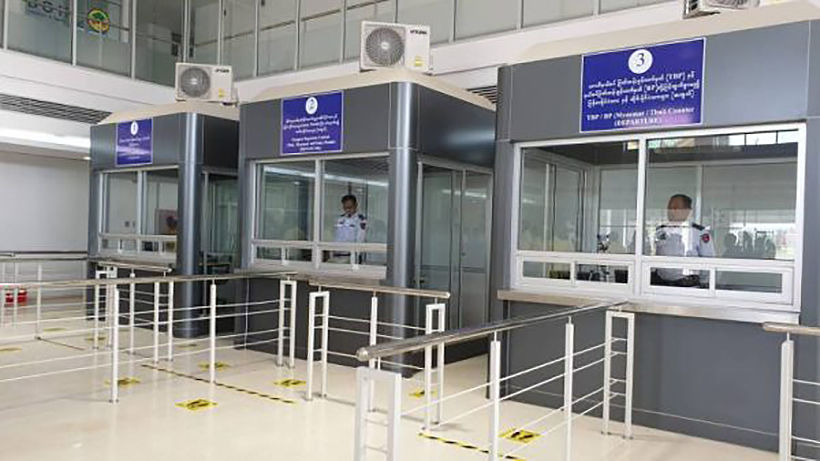 Keep in contact with The Thaiger by following our
Facebook page
.
Baht will continue to remain strong throughout 2020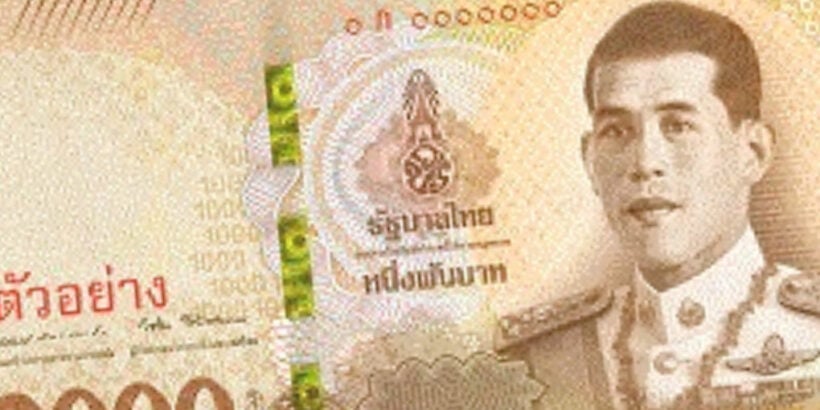 The Thai baht will continue to maintain its strength for the rest of 2020. It will remain strong, propelled by the increased surpluses in the Thai current account and the country's trade balance.
Kobsidthi Silpachai, KBank's head of capital markets research, predicts that the Thai baht will float around 29.75 against the US dollar for the first half of 2020, and then appreciate to 29.25 at the end of the year, said
Reuters report that the Thai baht was Asia's star-performance currency during 2019, rising by more than 7% against the greenback.
The baht continued to leverage off the country's massive current account surplus over 2019, rising inflows of tourism revenue and the near-record foreign reserves – all this despite subdued local economic growth. The foreign reserves made the Thai baht the go-to currency for investors with with its 'safe haven' reputation for actual investment or speculation.
Thailand's current account surplus totalled $33.2 billion as of last November, accounting for 5.3% of GDP, according to the Bangkok Post. The country's trade surplus with the US was $19 billion for last year. Thailand's GDP growth is forecast to be around 2.7% this year.
An adjustment to ease loan-to-value (LTV) regulations is not forecast to massively rev up sagging property sales as the purchasing power of Thais is being tempered by elevated household debt – some 79% of GDP.
The Bank of Thailand eased the tightened LTV rules governing mortgage lending which shortens the minimum debt-servicing period for first mortgages required for those seeking a second loan for homes priced below 10 million baht.
SOURCE: Bangkok Post
Keep in contact with The Thaiger by following our
Facebook page
.
US Treasury mulls putting Thailand on its 'watchlist' as a currency manipulator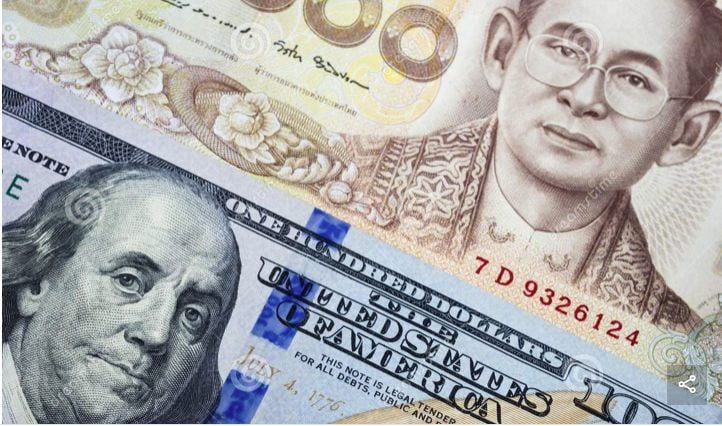 Thailand's trade surplus with the US has now exceeded US$20 billion. Bloomberg reports that this could trigger the Thai currency to be added to the US Treasury's watchlist of "currency manipulators".
According to US Census Bureau data, the surplus reached US$20.05 billion in the 12 months up to the end of November 2019. That exceeds a $20 billion upper limit the US Treasury has set for bilateral goods trade deficits, and means Thailand now violates two of the three criteria needed to add the strong south east Asian economy and currency onto its watch list.
This latest development will increase scrutiny on Thailand's currency policies. At the same time Thai's senior finance officials have been working to rein in the baht's 8% rise against the US dollar since the start of 2019, the fastest appreciation among major Asian currencies. The US is Thailand's third-biggest trading partner.
Veerathai Santiprabhob, the Bank of Thailand Governor, speaking yesterday with Bloomberg, says that Thailand is engaged in a close dialogue with US officials about Thailand's performance on key measures used to evaluate a "currency manipulator. He says Thailand is yet to verify a an alleged breach of the $20 billion trade surplus threshold with its own official data.
Veerathai also mentioned that the baht's progress against the USD in 2019 should show that "no one should consider Thailand as one that has tried to manipulate" the currency to gain an export advantage.
In a May 2019 report by the US Treasury, three south east Asian nations – Singapore, Malaysia and Vietnam – were cited for the first time with two violations each, while Thailand was charged with one: for its high current-account surplus.
SOURCE: Bloomberg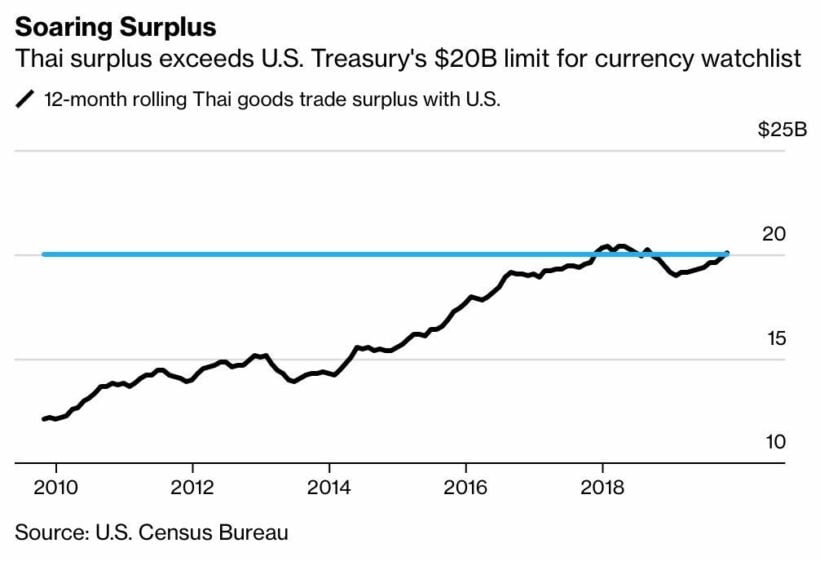 Keep in contact with The Thaiger by following our
Facebook page
.
Cabinet threatens to open up fishing labour to migrant workers
Fisherman from 22 of Thailand's 76 provinces are demanding the government solve the labour problem in the fisheries' industry. The government, in turn, is threatening to invoke Article 83 of the Royal Ordinance on Fisheries, which would essentially allow immigrant labour in the sector.
The relevant committee in the House proposes opening two registration periods for migrant workers, the first from January to March, another from July to September.Applicants would have to hold valid passports or official travel documents,
The Thai Immigrant Employment Management Policy Committee is expected to submit its proposal for Cabinet approval.
Thailand has one of the world's largest fishing industries and seafood products generate massive export revenue annually. A labour shortage in the industry has been a perennial andpressing issue, but Thais tend to shun the labour-intensive occupation, creating a vacuum which migrant labour can help fill. There have also been accusations of maltreatment and even allegations of slavery in the industry until an industry 'clean up' over the past four years.
SOURCE: thainews.prd.go.th
Keep in contact with The Thaiger by following our
Facebook page
.