Second bridge connecting Thailand and Myanmar opens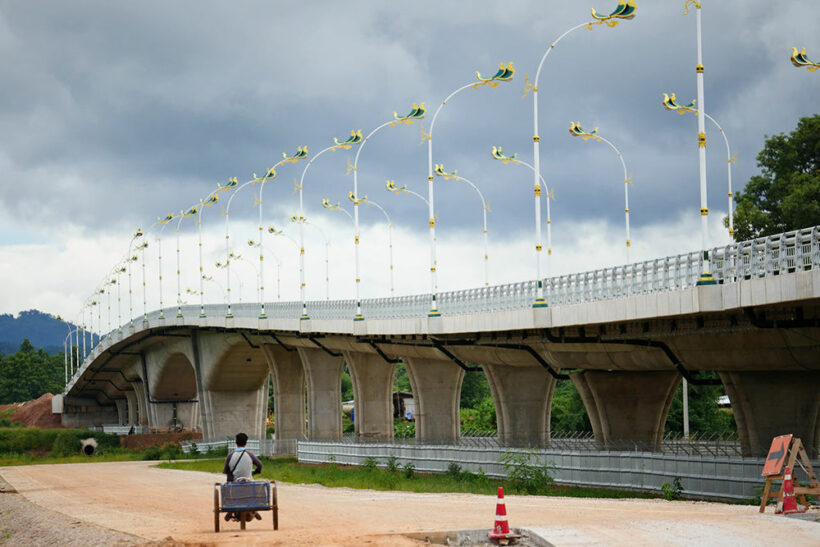 The second bridge connecting the Thai north-western province of Tak and Myanmar is now open.
The bridge crosses the Moei river in the Mae Sot district of Tak and is expected to give Thai exports a significant boost, up from the current 78 billion baht a year to 100 billion.
The second friendship bridge was opened by the Thai Transport Minister Saksayam Chidchob and Myanmar's minister of construction, U Han Saw, in a ceremony held yesterday. As part of that ceremony, Thai PBS World reports that Mr Saksayam officially handed over the border road, along with an office building and office equipment, to Myanmar governance.
The second friendship bridge will be open to passenger vans, buses with more than 13 seats, as well as six-wheel and larger trucks, and will be open from 6.30am to 6.30pm everyday. The first bridge will be open to cars and smaller buses.
Mr Saksayam credits the first friendship bridge with easing travel between Mae Sot and Yangon, with around 230,000 vehicles crossing the border each year, as well as increasing trade between both countries to about 190 billion baht last year.
He added that a third bridge may be a possibility in the future if demand justifies it.
According to Thai PBS, border crossing fees are 50 baht for seven-seat four-wheel cars, 100 baht for mini buses with 7-12 seats, 150 baht for medium-sized buses with 13-24 seats, 200 baht for buses with more than 24 seats, 50 baht for four-wheel trucks, 250 baht for six wheelers, 350 baht for ten-wheel trucks and 500 baht for articulated lorries.
SOURCE: Thai PBS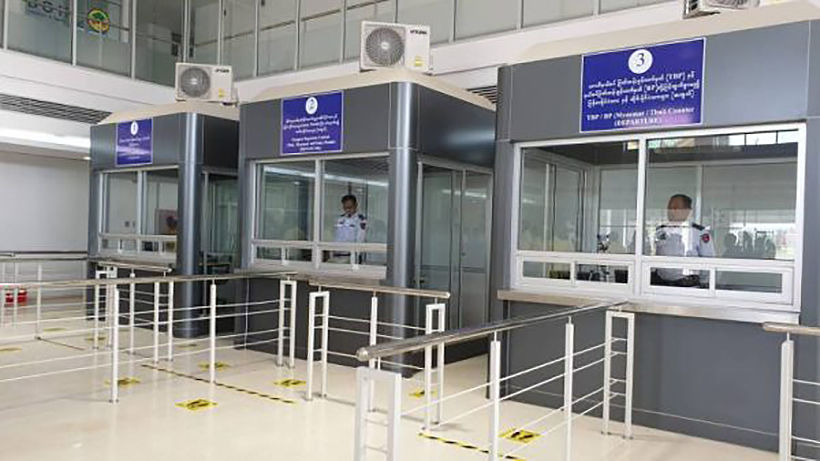 Keep in contact with The Thaiger by following our Facebook page.
Never miss out on future posts by following The Thaiger.
Government considering another registration round for co-payment scheme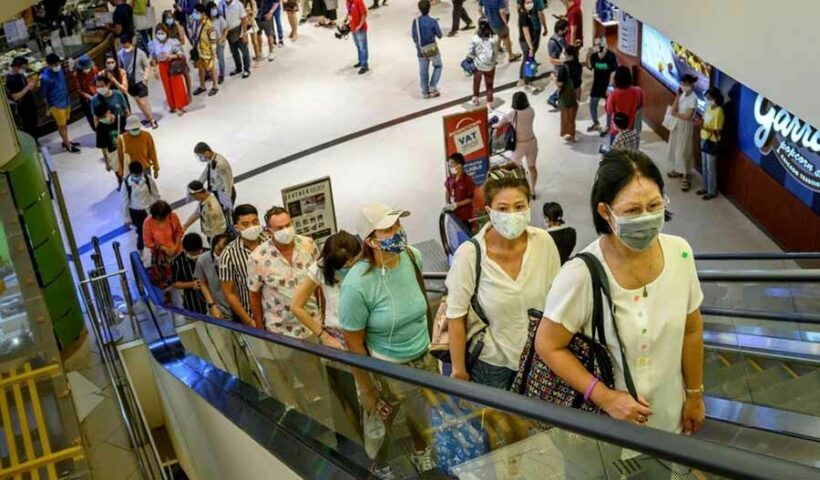 The Finance Ministery is considering adding another registration round to the Khon La Khrueng ("Let's Go Halves") co-payment scheme, as 1.34 million rights have not yet been taken up. The government introduced the scheme last October, in an effort to stimulate the Covid-battered economy. Under the scheme, Thai citizens get a 50% subsidy on the purchase of food, drink and general products, up to 150 baht per person per day, to a maximum of 3,000 baht for the duration of the scheme. Those who sign up need to make purchases within 14 days of their registration.
The first phase got under way on October 23 and finished on December 31, with the government setting aside 30 billion baht to cover 10 million people. The second phase began on January 1 and runs until March 31, covering an additional 5 million people. The cap has also been raised from 3,000 to 3,500 baht.
Kulaya Tantitemit from the Fiscal Policy Office says that of the combined 15 million rights, 13.66 have been taken up. The Bangkok Post reports that those who have not received subsidy rights can register for the 1.34 million that remain by the end of this month.
The Finance Ministry is also considering a third phase of the scheme, based on the success of the first 2 phases, according to Minister Arkhom Termpittayapaisith.
SOURCE: Bangkok Post
Keep in contact with The Thaiger by following our Facebook page.
Never miss out on future posts by following The Thaiger.
Thailand's rich not eligible for 3,500 baht government handout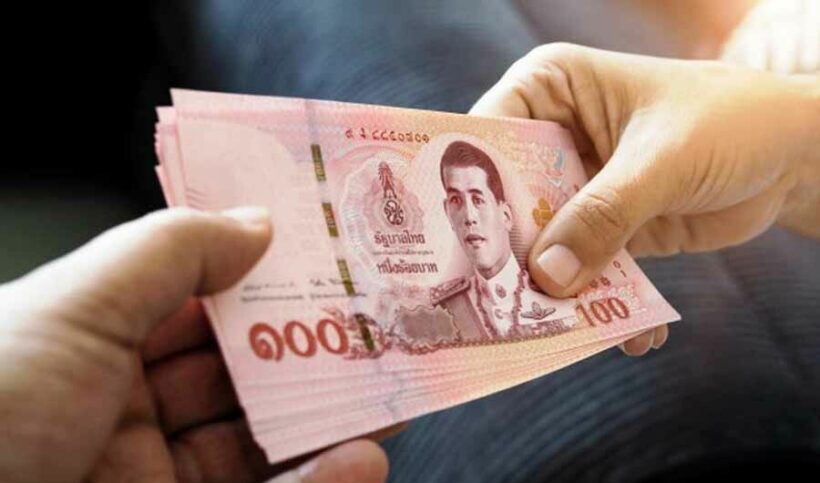 Thailand's Finance Ministry has confirmed that wealthy citizens are not eligible for the government's monthly cash handout of 3,500 baht. The Rao Chana ("We Win") scheme consists of 2 monthly payments of 3,500 baht for those struggling with the financial fallout of the Covid-19 pandemic. Those with savings above a certain, unspecified threshold, will not qualify.
The ministry has not specified what this figure might be, in a bid to stop people transferring funds out of their accounts in order to fall below the required threshold. The Rao Chana scheme is aimed at farmers and the self-employed and is similar to the previous Rao Mai Thing Kan ("We Won't Leave Anyone Behind") scheme. That scheme consisted of 3 monthly payments of 5,000 baht and also excluded those with savings above a certain amount.
"The government spent 390 billion baht (on Rao Mai Thing Kan), but people still protested in front of the ministry after their applications to receive 5,000 baht remedial payments were rejected. A government official found that 1 protester had more than 10 million baht in his account, which is why he was not eligible."
Kulaya Tantitemit from the Fiscal Policy Office, says screening under the new scheme will also reject government officials, employees in state enterprises, and people already in the social security net. The eligibility criteria are expected to be submitted for Cabinet approval soon, with registration for the scheme opening at the end of January and first payments made in early February.
"We want to help low-income people affected by Covid-19, so those outside the social security system such as freelancers or farmers will be eligible. But anyone with a high income will be disqualified."
SOURCE: Nation Thailand
Keep in contact with The Thaiger by following our Facebook page.
Never miss out on future posts by following The Thaiger.
PM announces the distribution of 3,500 baht to help during Covid outbreak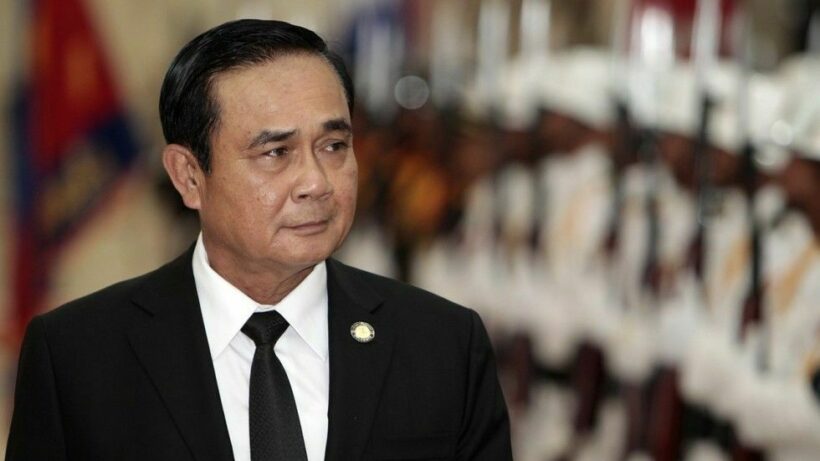 PM Prayut Chan-o-cha announces the 3,500 Baht distribution to help people financially affected during this second major outbreak of Covid-19, including informal workers, freelancers, and the unemployed. At the same time, the government will also help reduce the cost of living expenses of all households nationwide including electricity and water bills in February and March. Special internet packages will also be provided to support people who need to work from home.
The 3,500 Baht distribution is part of the government's urgent relief measures called "Rao Chana" project or "We Win" in Thai language. The money is planned to be distributed to the registered applicants by the end of January and early February. But the exact date for signing up for the project is not released yet, perhaps next week.
The electricity bill reductions will be applied to every household across the country for 2 months, February and March, with the first 90 units spent free of charge. The water bills for all households and small businesses will also be reduced by 10% of the total charges in the February and March invoices.
SOURCE: The Pattaya News| Post Today
Keep in contact with The Thaiger by following our Facebook page.
Never miss out on future posts by following The Thaiger.