Careers and business heading for the scrap-heap. And the ones that will thrive.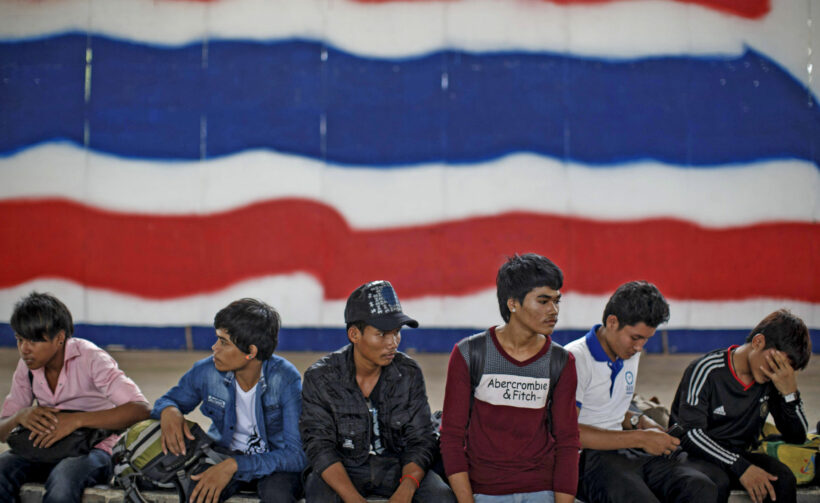 Is your career headed for the scrap-heap? Rangsit University's Economic and Business Research Centre for Reform has been studying the careers and businesses that are at high risk of disruption, layoffs or downright extinction.
They've also identified 10 other careers that have a promising future. In discussing the detailed survey, the centre's director, Anusorn Tamajai, said 12 careers faced high risk of layoffs or stagnant income.
The first group comprises businesses or professionals related to providing services for babies up to 15 year olds – in healthcare and education. The risk stems from the fact that the numbers in this group have been decreasing. Their numbers are estimated to be 12.7 million to 12.8 million next year given that the Thai population growth rate this year is only 0.18%, the slowest of the ASEAN nations. The total Thai population now is 69.3 million, or 0.9% of global population. Thailand's population is forecast to peak at 70 million (69.7 million) in 2025 before dropping to 65.4 million in 2050.
The population of the young age group will decrease to 10.4 million in 2027. Specifically, a large proportion of children are in the deep South provinces of Yala, Pattani, Narathiwat and Satun, or about 23-24% of total population in each province. But the first three provinces are already facing economic hardship due to the unrest.
Anusorn said that he expected more childcare centres and kindergarten and primary schools to be shut down which will adversely affect employment of teachers and other educators.
Those who are employed in counter services will also be hit hard as former customers will now do more transactions online. Brokers and direct sales forces also would be adversely affected by online business.
Those who are in print media, advertising, cable TV and satellite TV face a grim future. The print media is a tailspin of lay-offs, down-sizing or extinction as its economic model becomes impossible to sustain and its previous audience evaporates.
Employees or businesses in "dirty manufacturing" which contribute to climate change and pollution will be adversely affected as scientific and eventually political pressure will force their closure.
Taxi drivers have already been impacted by the emerging ride-hailing services such as GrabTaxi and GrabCar. In Thailand the legalisation of ride-hailing services will see the traditional taxi operations forced to evolve or become redundant.
Property leasing will not escape either. Traditional banks and financial institutions would be disrupted. Manufacturing of auto parts and obsolete IT manufacturing will be hit hard as new technology comes into favour and the old goes by the wayside.
As a side-effect, people in high-end and low-end property development will face a hard time due to lack of demand in the high-end property and lack of purchasing power at the lower end.
But, there is light in the sea of dark. The study identifies 10 careers that are expected to flourish in the future. These include care of the elderly and rehabilitation business. Those who work for electronic platforms will have bright prospects. With growing e-commerce, those in the transportation and logistics businesses will benefit.
Tourism and related services are expected to continue to grow. Medical services, healthcare and health foods will see expansion. Construction, rail system and communication systems will expand. Those who have knowledge to develop applications will be boosted by the IT revolution.
Advance data analysts, insurance economists, actuaries and investment advisers are also expected to be thrive. New careers such as user-experience manager, content and social media manager and virtual reality consultant will have a bright future. Online educators and related services will find a promising future, according to the report.
The report forecasts that in 2020, more people will be laid off hence the Social Security Office will have to make sure that the former workers are well protected. The rising ageing population will put high pressure on the social security fund, which needs to be reformed due to increasing compensation for laid-off workers and pension payment for retirees.
SOURCE: The Nation
Keep in contact with The Thaiger by following our
Facebook page
.
Never miss out on future posts by
following The Thaiger
.
4 years until tourism industry gets back to pre-pandemic levels – Finance Ministry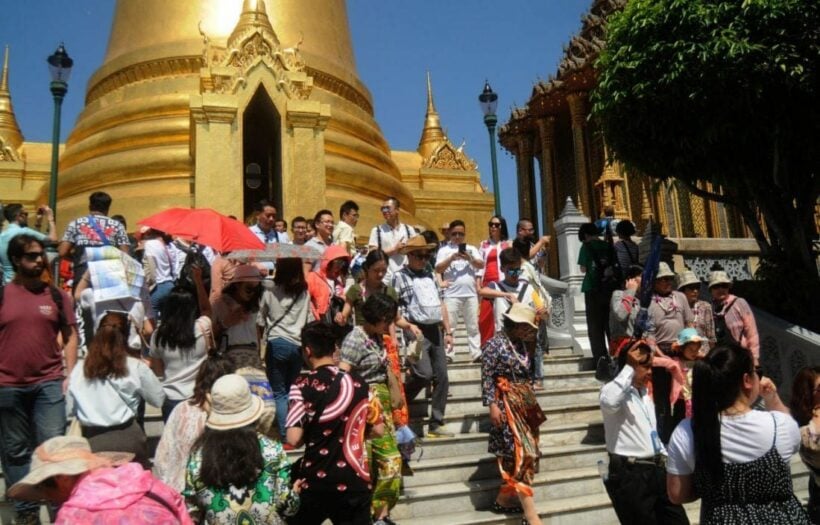 It could take 4 years for Thailand's tourism industry to recover after being battered by the lack of travel due to the coronavirus pandemic, the government's reaction and the economic fallout, according to the Finance Ministry.
While local and international experts project Thailand's economy will continue to recover over the next 2 years, the tourism industry, which directly contributes 12-15% of the country's GDP, is forecasted to take at least 4 years to get back to the pre-pandemic level, if ever. Last year, Thailand had nearly 40 million foreign tourist arrivals, generating 2 trillion baht.
Finance Minister Arkhom Termpittayapaisith says he expects 8 million foreign tourists to arrive in 2021, followed by 16 million in 2022, 32 million in 2023 and 40 million in 2024. But the projections are just broad speculation.
No foreign tourists entered the country between April and September this year. In October, 1,201 foreign tourists were issued Special Tourist Visas for 90 day stays that can be renewed twice, adding up to about 9 months in total. Under the current arrangements there will only be a trickle of tourists coming under the current regime including 14 day quarantine, at the tourist's expense, and lots of paperwork and red tape.
IF Thailand does end up. with 8 million foreign tourist arrivals next year, and the cash subsidy scheme is extended, the country's GDP is expected to expand by 4% to 4.5%, according to the National Economic and Social Development Council.
SOURCE: Bangkok Post
Catch up with the latest daily "Thailand News Today" here on The Thaiger.
Keep in contact with The Thaiger by following our
Facebook page
.
Never miss out on future posts by
following The Thaiger
.
Economists say new local Covid-19 cases could slow tourism recovery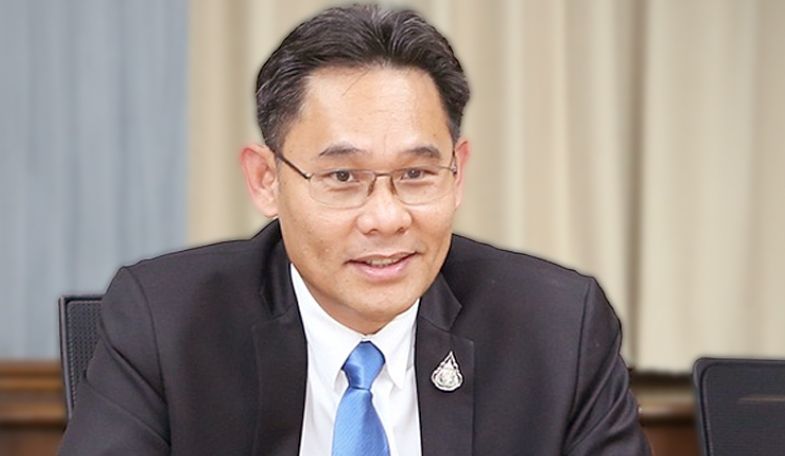 Some are concerned about a potential second coronavirus outbreak after 10 Thai women tested positive for Covid-19 after returning from Myanmar's Tachileik district. Some travelled to Bangkok and Chiang Mai after returning.
A second wave of infections will stall the recovery of domestic tourism and Thailand's overall economy that has been battered by the pandemic, according to the National Economic and Social Development Council, or NESDC.
Since some cases were reported in the tourism dependent provinces Chiang Mai and Chiang Rai, the council is concerned that the recent infections could slow down domestic tourism, according to the council's secretary general, Danucha Pichayanan. After the first cases were reported in Chiang Mai and Chiang Rai earlier this week, many people who planned to visit the provinces cancelled their accommodation bookings, Danucha says.
"Containing the spread is a priority for the government… Effective controls for the second wave are crucial for the country's overall economic recovery."
When the pandemic started to affect the global economy in the first quarter of the year, GDP dropped by 2% year-on-year. GDP then plunged by 12.1% in the second quarter of the year, the biggest drop since the Asian financial crisis from 1997 to 1999. The economy improved in the third quarter with GDP contracting by 6.4% year-on-year.
With hopes that a Covid-19 vaccine will be widely available by mid-2021, NESDC predicts the economy will expand by 3.5% to 4.5%.
"That is not a certainty. Everything is uncertain. The government and the NESDC need to monitor all variables."
SOURCE: Bangkok Post
Catch up with the latest daily "Thailand News Today" here on The Thaiger.
Keep in contact with The Thaiger by following our
Facebook page
.
Never miss out on future posts by
following The Thaiger
.
Cabinet approves extension, upgrade of stimulus measures, welfare payments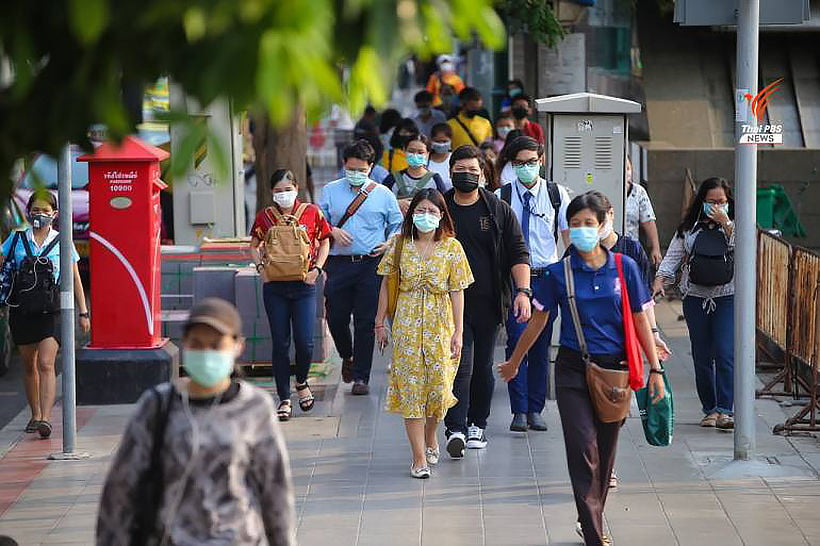 The government has given the green light to the extension and refinement of a number of economic stimulus schemes and welfare payments. 43.5 billion baht has been set aside to fund an extension of the current co-payment scheme and the welfare card program. It's understood 22.5 billion baht will go to phase 2 of the co-payment scheme, with 21 billion earmarked for the welfare card program.
Danucha Pichayanan from the National Economic and Social Development Council says an additional 5 million people are expected to benefit from phase 2 of the co-payment scheme, which will run from January to March next year. There are currently over 890,000 small businesses registered with the scheme, in which the government subsidises 50% of the cost of food, drink, and other products, up to a maximum of 150 baht per person per day, capped at 3,000 baht per person for the duration of the campaign. From January, that maximum will be increased from 3,000 to 3,500 baht per person, meaning the 10 million people currently registered for the campaign will receive an additional 500 baht.
Additionally, the Centre for Economic Situation Administration has agreed to extend the 500 baht monthly payment to welfare cardholders on low incomes for a further 3 months from January.
Meanwhile, the domestic tourism stimulus scheme is set to be extended until April 30 next year and is getting a bit of an upgrade too. Yuthasak Supasorn from the Tourism Authority of Thailand says the maximum number of hotel nights subsidised under the scheme is being increased from 10 to 15. Air fare subsides are being increased from 2,000 to 3,000 baht, for passengers flying to Chiang Rai, Chiang Mai, Phuket, Krabi, Songkhla, and Surat Thani. The scheme also provides subsidies for spa visits, and car and boat hire, as well as food.
SOURCE: Bangkok Post
Keep in contact with The Thaiger by following our
Facebook page
.
Never miss out on future posts by
following The Thaiger
.