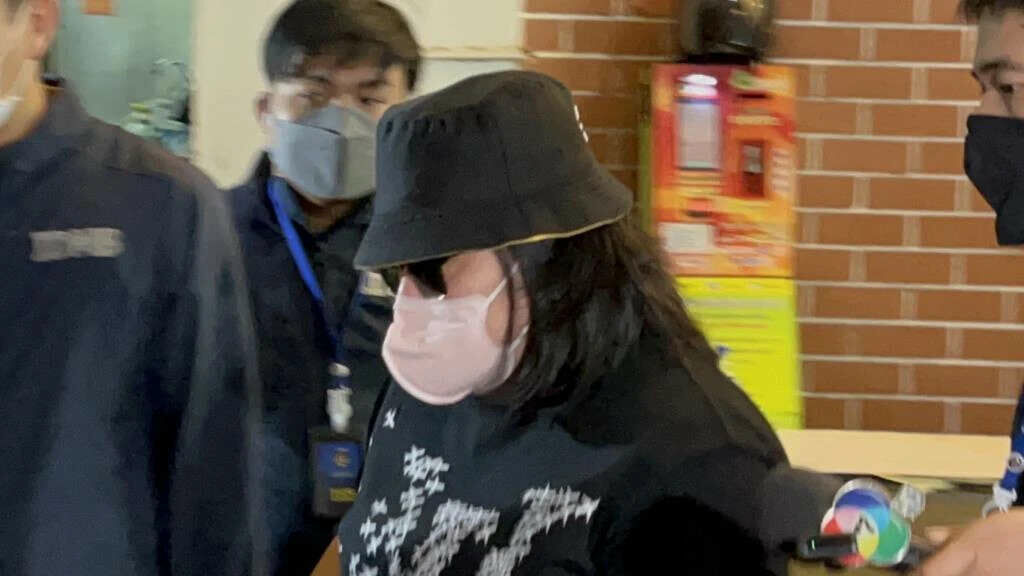 Pol Col Wanthanaree Kornchayanant was dismissed from the Royal Thai Police Monday, along with five other officers suspected of illegal involvement with her husband Chaiyanat "Tuhao" Kornchayanant.
Top cop Gen Damrongsak Kittiprapas issued the dismissal orders himself, according to Bangkok Post.
Wanthanaree was arrested three weeks ago on drug and money laundering charges and released on 2-million-baht bail the next day. Wanthanaree, was colonel in the foreign affairs division of the RTP and is the niece of deputy PM and former national police chief Pracha Promnok.
The other five officers drummed out of the force include the superintendent of Bangkok's Yannawa police station and the sergeant who was his chauffeur. They are accused of demanding 600,000 baht to allow confiscated vehicles to be released following the raid on the Jinling nightclub.
During the raid, 99 Chinese partygoers tested positive for drugs while police seized recreational narcotics and about 30 luxury vehicles. The raid is generally seen as the beginning of the Tuhao affair which is set to be a major issue in the forthcoming election, at least in Bangkok.
Also dismissed were two investigators at Yannawa Police Station and a deputy traffic inspector at Lat Phrao Station. They are accused of aiding the temporary release of Chinese suspects who subsequently escaped.
The five officers dismissed from the Royal Thai Police face criminal charges and an investigation by the National Anti-Corruption Commission.
Police chief Damrongsak said the Jinling investigation will be completed by the Attorney General's Friday, January 20 deadline. The police will detain Tuhao until that date.