Serial thief who robbed Russian couple at knifepoint in Pattaya re-arrested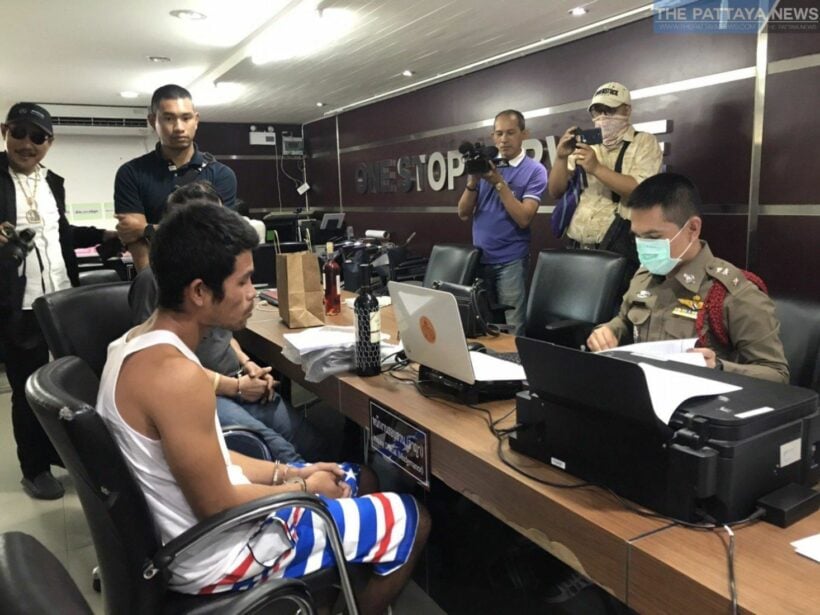 Police in Pattaya have re-arrested a thief who was involved in a robbery and knife attack on a Russian couple five years ago. A team of Pattaya City Police arrested 29 year old Thai national "Manat" yesterday afternoon.
Another Thai man, 60 year old Niphon Meechaiyo, was also arrested for buying stolen items and allegedly fencing them. Police seized six mobile phones, an iPad, a laptop computer, a watch, three car keys and two bottles of imported wine.
The arrests come after police received multiple reports of burglaries.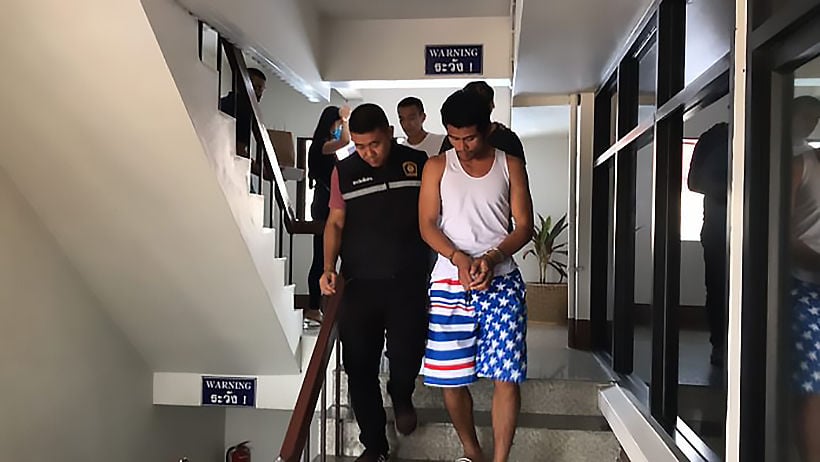 While processing Manat, police discovered that five years ago he robbed and attacked a Russian couple with a knife. He served four years in prison and was only released late last year.
He faces multiple charges of theft.
SOURCE: The Pattaya News
Keep in contact with The Thaiger by following our
Facebook page
.
Drug party raided in Chiang Rai for defying public gathering ban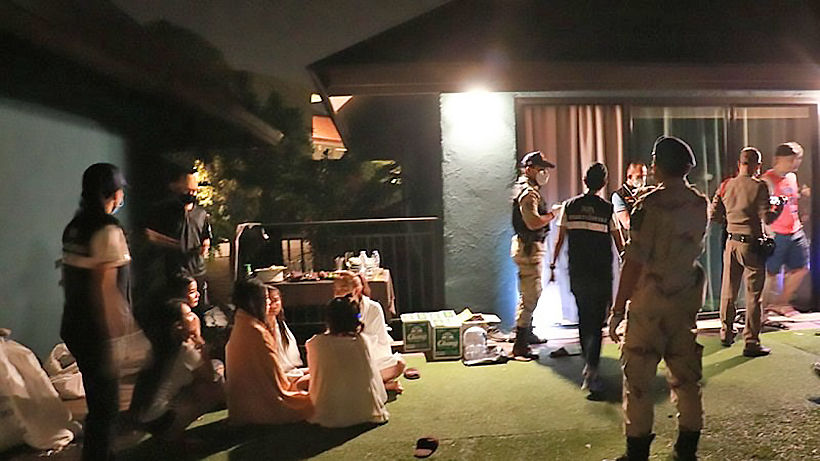 Authorities are cracking down and enforcing the ban on on public gatherings under the the state of emergency declared to fight the Covid-19 coronavirus epidemic last week. 22 people were arrested at a drug party in Chiang Rai yesterday for "gathering in defiance of the Emergency Decree". 10 men and 12 women between the ages of 20 and 30 were nabbed at a hotel in the province's main city district.
(Gamblers also arrested in Phuket, below)
The 22 were attending a pool party where alcohol and drugs such as ecstasy and ketamine were allegedly being sold. Police confiscated 237,000 baht in cash found in a bag, along with illicit drugs for evidence.
An initial investigation showed that a 24 year old man from Trat province in Thailand's east, on the Cambodian border, had been holding parties at the hotel since last Thursday. It's believed he started holding the parties because most public venues are unavailable during the virus scare.
Chiang Rai's governor says police raided the hotel in tambon Tha Sut after a tip-off.
Apart from drug charges, the detainees will also be punished for defying the Emergency Decree, which bans gatherings. The penalty is two years in prison and/or a fine of up to 40,000 baht. Chiang Rai has 5 confirmed coronavirus cases.
In a related development, 6 gamblers were arrested in Phuket near the island's Muang district yesterday.
The detainees were identified as 51 year old Natthawut, 55 year old Suwit, 40 year old Charoon, 48 year old Praiwan, 28 year old Natthapol and 39 year old Natthapong. No surnames were added to the report. Police say that while some were wearing masks to potentially protect themselves from the coronavirus, they were violating the Emergency Decree by sitting around a table to play the games. Gambling is officially illegal in Thailand, apart from the bi-monthly lottery.
SOURCE: Bangkok Post
Keep in contact with The Thaiger by following our
Facebook page
.
"Comply or I'll tear it down myself" Pattaya mayor tells encroaching resort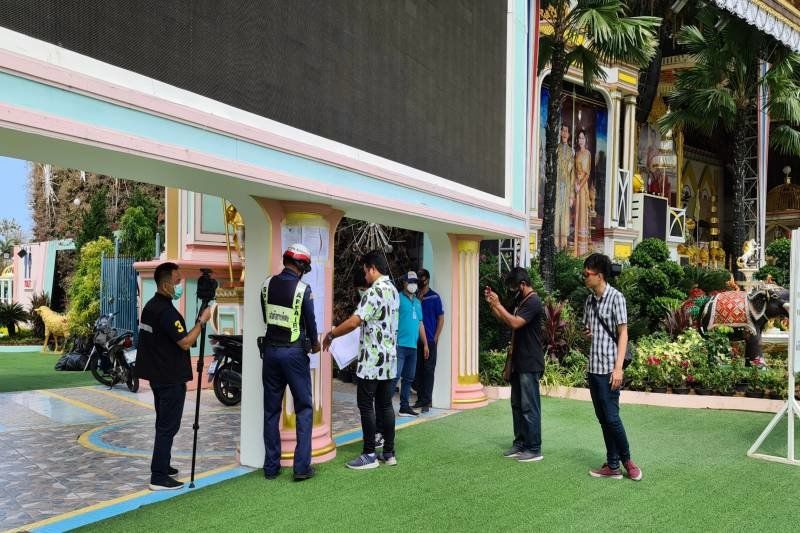 Pattaya's mayor Sontaya Khunpluem yesterday ordered his staff to post notices at Ban Sukhawadee, or "Sukhawadee House" as it's known in English, a luxury beachfront property and tourist attraction on a total of 80 rai in the Bang Lamung district, that encompasses Pattaya.
The company that runs the resort, HealthFood International, has two weeks to comply with a judgment relating to encroachment on 11 rai of public land. If the company doesn't comply within 15 days, the authorities will tear down the property themselves.
"Comply or I'll tear it down myself" says the Pattaya mayor.
The order relates to Building A on 11 rai of reclaimed land. Buildings B and C are also under dispute, but the current order relates only to Building A, after an appeal to a provincial committee was rejected.
The legal wrangling over the site has been going on for years.
Pattaya's 'strongman' mayor is part of an infamous political family whose late patriarch Somchai Khunpluem, better known as "Kamnan Poh," has been described as "one of the most politically, economically and criminally influential men in Thailand's east." ("Kanman" means village headman in Thai)
Kamnan Poh rose from humble origins to become an entrepreneurial and political force in Chon Buri province. He supported businesses that enabled the area to flourish, and vocally endorsed politicians vying for seats in the region. He even once took up the post of mayor of Saen Suk district.
He was also known as an organised crime boss. In 2003 he was sentenced to 25 years in prison for hiring a gunman to murder a neighbouring village headman.
He was also sentenced to five years and four months in prison for corruption over the purchase in 1992 of a protected 22.4 hectare area in Khao Mai Kaeo tambon with intentions to convert it into landfill.
The local "godfather" evaded capture for some time after an appeals court upheld the murder verdict in 2006, until he was caught by police in Bangkok on January 30, 2013 at a motorway toll gate. He began to serve his combined sentence of 28 years and four months, which was later reduced to 11 years and six months.
He died of cancer in June of last year.
SOURCES: thaivisa |Daily News | Khaosod English
Keep in contact with The Thaiger by following our
Facebook page
.
Escaped coronavirus patient nabbed in Krabi, faces charges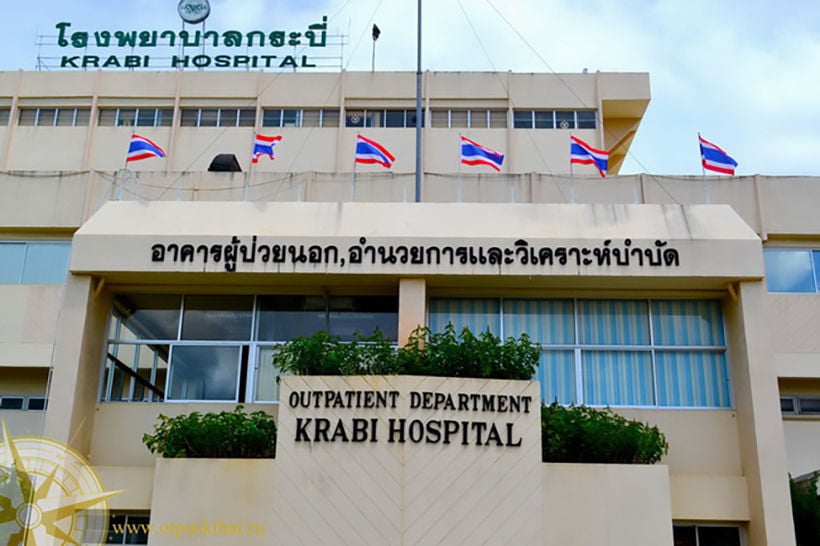 A patient who fled isolation and treatment for the Covid-19 coronavirus in the southern province of Krabi has been nabbed at a checkpoint last night and returned to hospital. The 25 year old faces criminal charges for violating the Communicable Disease Act.
The director of Krabi Hospital says the patient had been at the hospital since Saturday but escaped on Wednesday.
"The patient had travelled from Koh Phi Phi and had tested positive for Covid-19 on March 21, so he was sent to receive treatment in a negative pressure room on the first floor of the 45th Anniversary Building of Krabi Hospital."
"On Wednesday evening, the hospital staff reported him missing from his room and assumed that he had escaped by jumping off the balcony."
The hospital contacted police to track him down, and later that night authorities informed the hospital that they had stopped a man with high fever trying to pass the checkpoint at Krabi Bus Terminal.
"Hospital staff and police officers went to check him out and confirmed that he was the escaped patient. He was brought back to the hospital to resume treatment. The hospital's legal staff will press a charge against him for violation of the Communicable Disease Act."
SOURCE: The Nation
Keep in contact with The Thaiger by following our
Facebook page
.