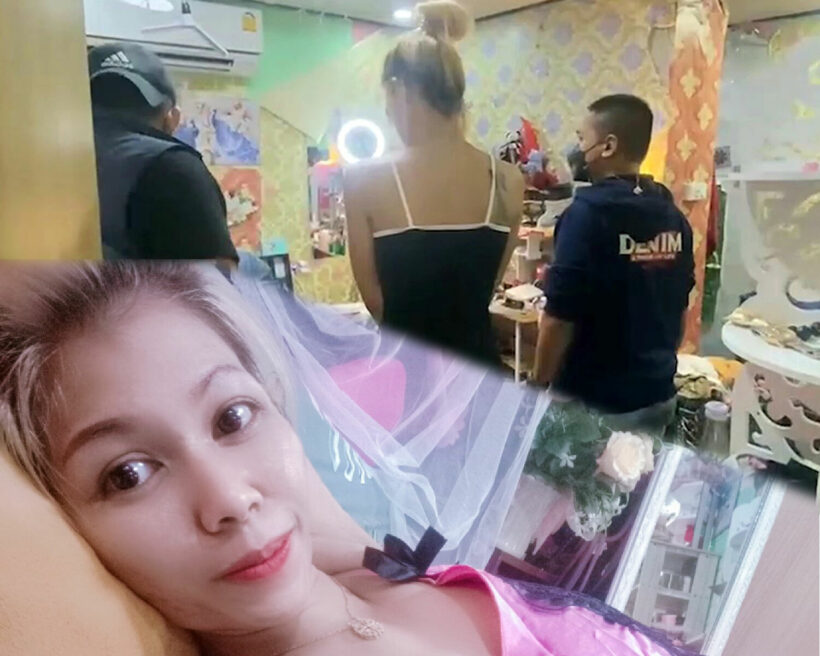 A woman in Chaiyaphum known online as Nan was arrested for the second time for posting porn photos and videos on her Twitter account. The 23 year old woman was arrested in tambon Watabaek of Thep Sathit district yesterday after the Chaiyaphum Provincial Court issued a warrant for her home to be searched.
Police investigating in her house seized her mobile phone as well as 3 sex toys according to the deputy police chief who led the raid. The woman is accused of running several Twitter accounts such as So'nan meeting, Sex120K and Story of Nan @9kn3080, where she posted explicit photos and videos as well as appearing to sell sex toys and underwear.
Police say that users could follow her Twitter accounts and then pay to view nudes and sex videos. Customers used Prompt Pay to transfer their money to her directly. According to the police officers that arrested her, Nan admitted to the crimes and said that she took explicit photos and videos of herself and uploaded the porn.
Nan had previously been arrested on similar charges last year on May 22, and police took her to the Thep Sathit police station for prosecution. She faces charges of producing, possessing, and distributing porn photos and videos as well as putting pornographic material into a computer system accessible to the public.
After a string of arrests and threats to people who produce and sell porn online, with authorities seemingly especially sensitive to those dressed as sexy police officers, particularly on OnlyFans, many are calling for reform in the sex work industry in Thailand and the legalisation of sex work.
Oddly, police did not seem to close the offending accounts on Twitter.
SOURCE: Bangkok Post