Internet scam offers dodgy amulets for lottery wins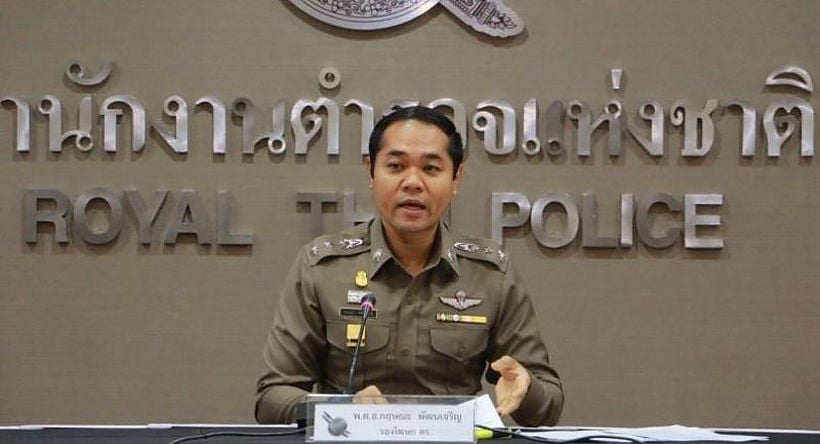 Police are warning of new internet scam offering lucky amulets to guarantee lottery success, claiming, falsely, that they've had helped celebrities win the lottery multiple times. The announcement from the deputy spokesman for the Royal Thai police yesterday.
"Investigation officers have looked into this matter and found a group of people who offered to buy lottery tickets after they had won the prizes in the latest drawing, so that they could take a picture and post on social media claiming it was won by celebrities. Such an act is a violation of the Computer-related Crime Act of 2007."
The Act says that those who key into a computer system distorted or forged information or data, in a manner likely to cause damage to another person or the public will be subject to imprisonment of up to 5 years and/or a fine of up to 100,000.
"Lottery is a game of chance with no way to guarantee success, therefore people should consider carefully before buying anything that claims to bring luck to the owner. If you were damaged by, or have information regarding this kind of internet scam, please contact Police Cyber Taskforce hotline at 1599, 1155 or 191."
Amulet scams have been a popular inhabitant of the top ten local scams for Thais. THIS is from a temple in Phuket that was ripping off Chinese tourists selling off cheap plastic amulets for exorbitant prices with promises of 'lucky' or 'magic' powers.
SOURCE: Nation Thailand
Keep in contact with The Thaiger by following our
Facebook page
.
Man arrested for triple fatal shooting in Nakhon Phanom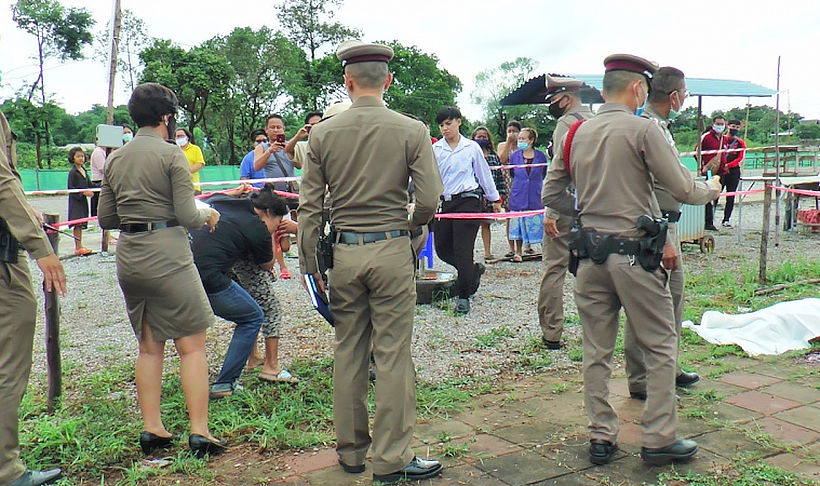 Police in the Isaan's Nakhon Phanom have arrested a man for the shooting death of his wife and 2 of her family members. The suspect reportedly confessed he acted out of jealousy after learning his wife wanted to return to her ex-husband.
41 year old Noppadol Nuamsamlee was arrested shortly after the fatal shooting of his wife, 23 year old Sujittra Chiangbai, her sister, 25 year old Jittra Chiangbai, and their mother, 45 year old "Lawan," in Muang district yesterday afternoon. Police conducted a re-enactment this morning, a standard procedure in Thai police investigations.
Authorities say the incident began after Noppadol and his wife left their house to go shopping. While driving his pickup truck, Noppadol demanded to know why his wife was still in touch with her ex-husband, with whom she had a 5 year old son.
After stopping on the roadside, he allegedly assaulted his wife, who phoned her sister for help. When Jittra and her mother arrived, Noppadol allegedly fired at them as they tried to intervene. He then fired 2 shots at his wife before fleeing. All 3 women died at the scene. Police later arrested the suspect on the road.
During questioning, the suspect reportedly admitted he shot the women "in a fit of jealousy". He told police he became angry after finding records of chats between his wife and her ex-husband on her mobile phone.
Noppadol, a resident of Bang Lamung district in Chon Buri, was due to appear in Nakhon Phanom provincial court today to face charges of murder and carrying a firearm in public. Police say they will oppose bail.
60 year old Paijit Chiangbai, who lost his two daughters and his wife, says he never imagined Noppadol, who had lived with his younger daughter for a year, could have shot his family. He says he arrived at the scene shortly after the shootings and Noppadol pointed the gun at him and threatened to fire if he tried to intervene. He says he will never forgive the suspect and doesn't want him released on bail.
Paijit also says he never thought his daughter would return to her former husband, as they had been separated for a long time and he already had a new family. Noppadol also has an 8 year old daughter from a previous marriage.
25 year old Ratchadaporn Thongkhlee, a friend of Jittra, claims the suspect had earlier threatened to shoot her and Jittra.
SOURCE: Bangkok Post
Keep in contact with The Thaiger by following our
Facebook page
.
Prohibition activist criticises unequal enforcement of Thai alcohol laws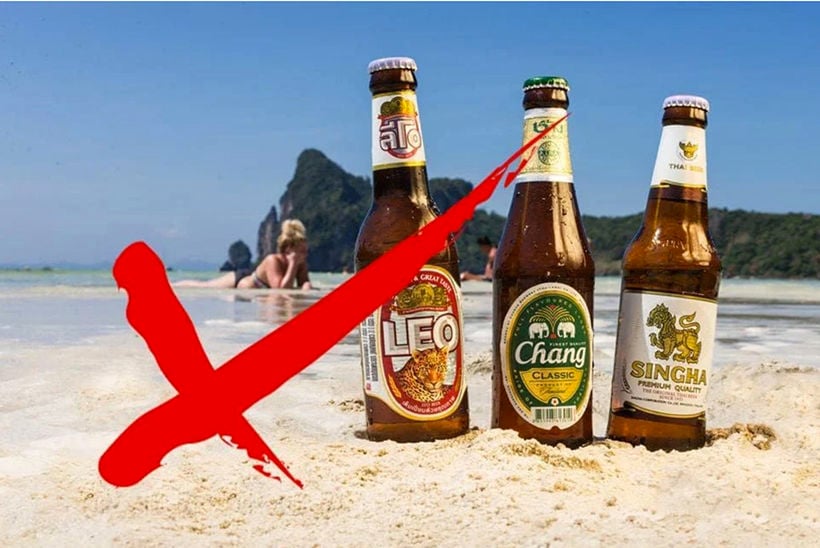 The head of the prohibitionist Alcohol Watch Network is criticising the Office of Alcohol Beverage Control and police for looking the other way after ML Piyapas Bhirombhakdi posted a photo of herself showing off a branded bottle of an alcoholic drink on her Instagram profile (the picture has since been deleted). Piyapas is not only a great-granddaughter of HRH Prince Nares Varariddhi, a son of HM King Rama IV, but is the wife of Chutinant Bhirombhakdi, an heir to the Boon Rawd Brewery fortune and executive vice president of Singha Corp. Her post showed her holding a new Boon Rawd product.
Kamron Choodecha argues that the bottle and brand were clearly visible and, given that Piyapas has a vested interest in Boon Rawd's sales, her post must be construed as sales or marketing, violating the Alcohol Beverage Control Act, which prohibits any sort of alcohol marketing online. He claims the fact she has not been fined, even as police extract hundreds of thousands of baht in fines from ordinary people posting harmless photos of themselves enjoying alcoholic beverages, shows the inequality in Thai society and the privilege elites are given when it comes to the law.
Others may argue, however, that the hypocrisy of the incident illustrates only how ludicrous the law is. Sporadically enforced over the years, the law again made headlines this year when foreign-managed alcohol distributor Beervana was fined 50,000 baht for an online post describing one of its products as "refreshing," which contravened a ban on adjectives in marketing copy.
In the days that followed reports surfaced across the country of the OABC and police summoning people and slapping them with huge fines for posts that had no connection to sales or marketing.
Most recently, a young woman in Thailand's South was fined 17,000 baht for posting a photo of a beer she liked to a beer fan page. The page owner was so outraged that he paid 5,000 baht of the fine and met face to face with regulators to protest the law.
Even Kamron, an anti-alcohol zealot, admits that the law is being misused by police and authorities. He says simply using the word "beer" or posting photos of bottles or glasses does not break the law, as long as brands are not shown. He believes the law's intent is only to prevent advertising of alcoholic beverages on conventional and social media platforms. He argues that if the poster had no commercial intent, no one should be fined.
"But if authorities are going to strictly interpret the law, distant royal relatives or any other elite member of society should be punished equally."
By the way there is an alcohol ban on for the next two days.
2 Buddhist holidays, Asahna Bucha Day and the start of Buddhist Lent, fall this weekend, and as a result the government has added Monday, July 6, as a national holiday. There will be an alcohol ban on the Sunday (July 5) and Monday (July 6). No alcohol will be sold or served on these days.
Keep in contact with The Thaiger by following our
Facebook page
.
50 dogs rescued from alleged Chiang Mai puppy farm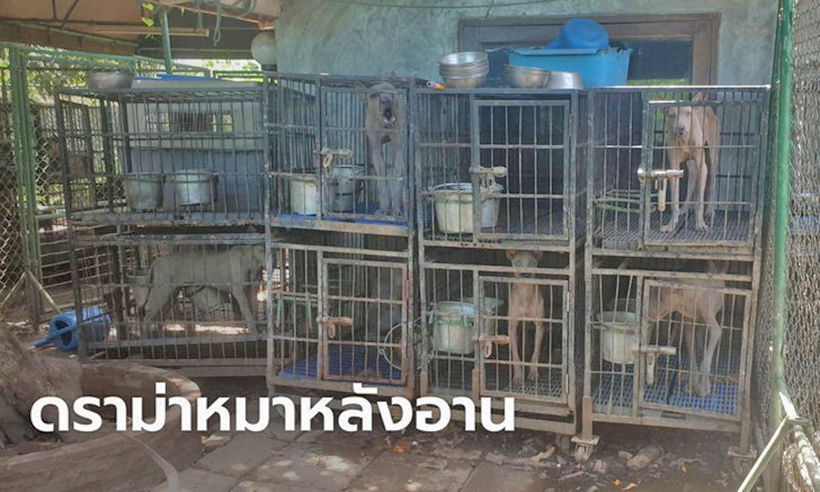 A raid on an alleged puppy farm owned by an American man in Chiang Mai has resulted in the rescue of some 50 Thai Ridgeback dogs. Non-profit organisation Watchdog Thailand says most of the dogs were found in terrible condition and many more had died from illness and starvation.
The owner claimed the dogs were kept as pets and he was not breeding them for sale, but evidence indicated otherwise. Tiny cages were stacked on top of each other. The animals had no space to play or exercise. Their waste was everywhere, and some were still left where they had died.
Watchdog Thailand representatives went to the Sarapee Police Station in Chiang Mai to file animal cruelty charges against the 73 year old American man, who they claim has been breeding Thai Ridgebacks to sell and export to buyers abroad. The owner himself contacted Watchdog asking for help, claiming that he's become ill and can no longer take care of his "pets" – more than 50 dogs. Watchdog went the location and discovered the dogs living in extremely unhygienic conditions. Most had scabies and were starving. They immediately contacted the police and the Chiang Mai Department of Livestock Development.
Representatives rescued the dogs and moved them to the Save Elephant Foundation in Mae Rim district. The man would not give up 5 dogs that were still healthy. The foundation disagreed as, by his own admission, the man lacks the ability to care for them. Watchdog realised that they needed police involvement to help save the remaining 5 dogs.
Animal lovers abroad report that the man has a history of animal cruelty. He has allegedly been breeding and selling the dogs at very high prices without a license. Watchdog Thailand wants to bring all the dogs into their care, and the the Chaing Mai DLD agrees that the man can no longer take responsibility for them. He has filed a police report claiming that Watchdog stole his dogs.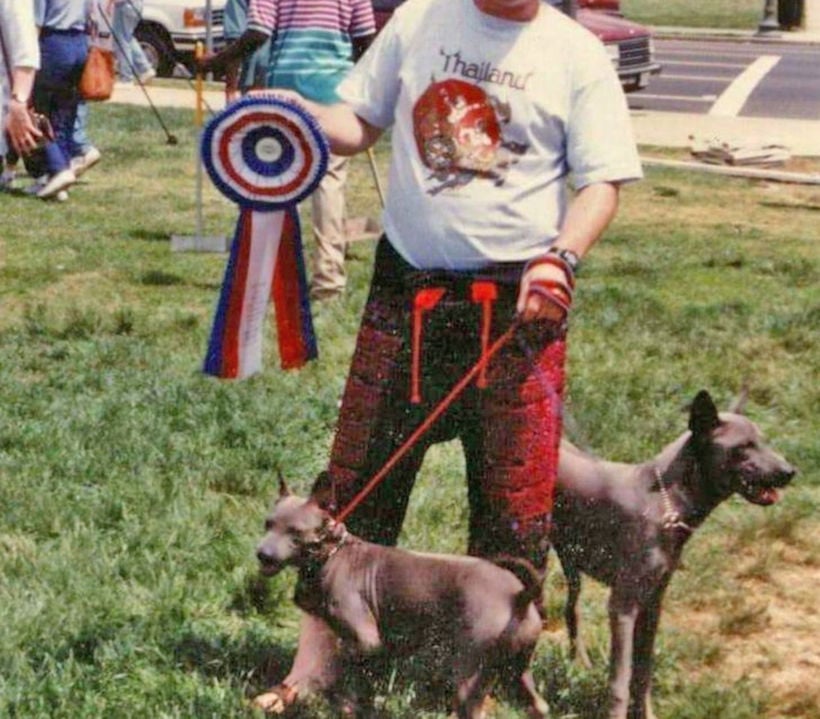 SOURCES: Thai Residents | Sanook | Watchdog Thailand
Keep in contact with The Thaiger by following our
Facebook page
.