TAT will use domestic tourism as dress rehearsal for international returns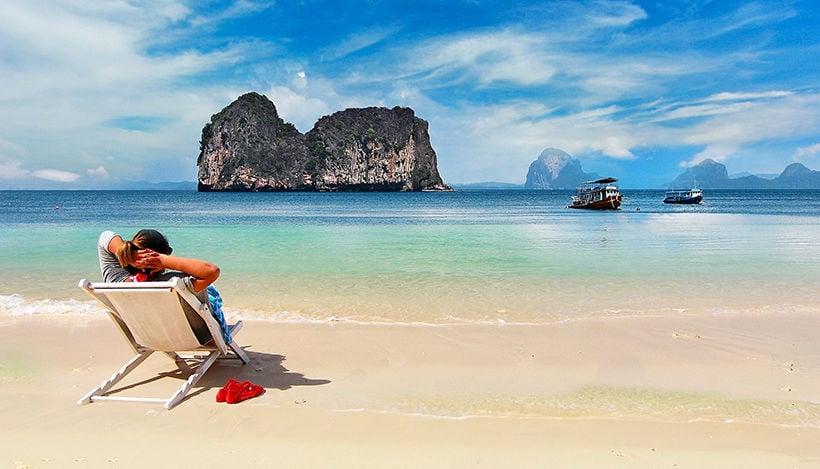 "…the tourism sector will continue to be stifled by disease control measures until a Covid-19 vaccine is developed."
Due to the current ban on international arrivals, extended several times and now in effect until at least July, the Tourism Authority of Thailand has created a strategy to support domestic tourism and "learn from the experience", as it eases into the inevitable challenge of luring back international tourists.
In a feature posted on its website earlier this week, the TAT said it had identified some basic truths; one of them being that the tourism sector will continue to be stifled by disease control measures until a Covid-19 vaccine is developed.
"This will affect and change all behaviour and patterns of traditional travel and tourism activities starting with the aviation experience."
The agency predicts that only the strongest people will travel as tourists focus more than before on their health and safety. The so-called "new normal," which is actually highly abnormal for Thai tourism, will concentrate on less travel, smaller gatherings and avoiding crowds. This is the opposite of what made Thai tourism the success it was before the pandemic… group tours, especially from China, festivals, large scale events, and a massive nightlife and entertainment industry (with all the related health risks), gave the country 39.8 million tourists last year. This year the kingdom will be lucky to attract a third of that number, and that's supremely optimistic given the current risk-averse Thai government.
Both mainstream and niche markets will be evaluated for opportunities, but Thailand's tourism industry is highly dependent on international arrivals, and it will ultimately be consumers who decide if and when they're comfortable travelling overseas.
Visitors to Thailand, as of now, are required to obtain a fit-to-fly medical certificate and medical insurance cover, that includes Covid-19 treatment, valued at 100,000 US$ (3.1 million baht). Only people with current work permits or an 'urgent' need to return, are considered for possible re-entry at the moment.
Here are some more considerations that may be imposed, according to the TAT…
• The number of tourists will be limited to avoid congestion
• Once landed in Thailand, tourists will be required to undergo a Covid-19 rapid screening process for reconfirmation, and then depart to a sealed area resort location, most likely islands, without any stops
• The swab tests are not 100% reliable and require 6-12 hours for processing, which might not be practical for airports to manage
• Financial support will have to be extended to airlines and tour operators to use in public relations and tourism marketing campaigns
While in Thailand, tourists will have to install and use the Thai Chana tracking application on their smartphones when travelling in and out of sealed areas. Basically the focus will be on high-end international tourists who can afford the expensive medical insurance and are prepared to be transported to a "bubble" in a beach resort.
The TAT also floated the idea of a tax for outbound Thai tourists to support domestic tourism, while exempting visa application fees at Thai embassies and consulates in other countries, including visa-on-arrival fees. This move would require a compensation budget for the Ministry of Foreign Affairs and the Immigration Bureau's lost revenue.
(Bottomline: If these measures are to be rolled out there are very few tourists who will be inclined to jump through the hoops and then be 'imprisoned' in a location for the duration of their stay. The TAT also foreshadows the idea of a 'vaccine stamp' where people without a Covid-19 vaccine wouldn't be allowed to enter the country – The Thaiger)
SOURCE: TTR Weekly
Keep in contact with The Thaiger by following our Facebook page.
Never miss out on future posts by following The Thaiger.
The social media giants in battle with 'old' media and world governments | VIDEO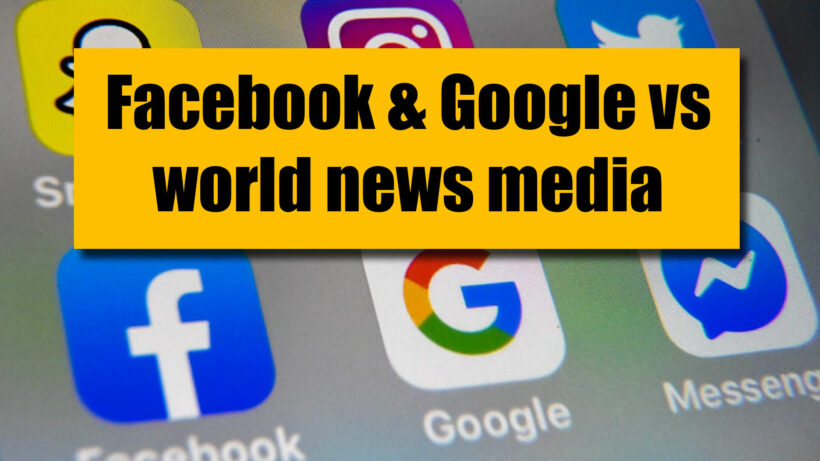 "The rules signal greater willingness by countries around the world to rein in big tech firms such as Google, Facebook and Twitter that the governments fear have become too powerful with little accountability."
India has issued strict new rules for Facebook, Twitter and other social media platforms just weeks after the Indian government attempted to pressure Twitter to take down social media accounts it deemed, well, anti social.
The rules require any social media company to create three roles within India… a "compliance officer" who ensures they follow local laws; a "grievance officer" who addresses complaints from Indian social media users; and a "contact person" who can actually be contacted by lawyers and other aggrieved Indian parties… 24/7.
The companies are also being made to publish a compliance report each month with details about how many complaints they've received and the action they took.
They'll also be required to remove 'some' types of content including "full or partial nudity," any "sexual act" or "impersonations including morphed images"
The democratisation of the news model, with social media as its catalyst, will continue to baffle traditional media and governments who used to enjoy a level of control over what stories get told.
The battles of Google and Facebook, with the governments of India and Australia will be followed in plenty of other countries as well.
At the root of all discussions will be the difference between what governments THINK social media is all about and the reality about how quickly the media landscape has changed. You'll get to read about it first, on a social media platform… probably on the screen you're watching this news story right now.
Keep in contact with The Thaiger by following our Facebook page.
Never miss out on future posts by following The Thaiger.
Turbulence ahead for Thailand's aviation industry | VIDEO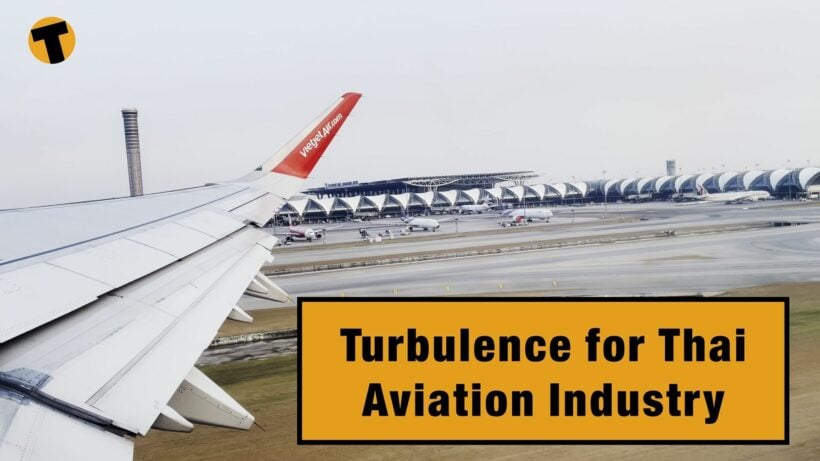 When the airlines, in particular, were asking the government to put their hands in their pockets for some relief funding in August last year, it was genuinely thought that international tourists would be coming back for the high season in December and January. At the very least local tourists and expats would head back to the skies over the traditional holiday break. And surely the Chinese would be back for Chinese New Year?
As we know now, none of that happened. A resurge in cases started just south of Bangkok on December 20 last year, just before Christmas, kicking off another round of restrictions, pretty much killing off any possibility of a high season 'bump' for the tourist industry. Airlines slashed flights from their schedule, and hotels, which had dusted off their reception desks for the surge of tourists, shut their doors again.
Domestically, the hotel business saw 6 million room nights in the government's latest stimulus campaign fully redeemed. But the air ticket quota of 2 million seats still has over 1.3 million seats unused. Local tourists mostly skipped flights and opted for destinations within driving distance of their homes.
As for international tourism… well that still seems months or years away, even now.
Keep in contact with The Thaiger by following our Facebook page.
Never miss out on future posts by following The Thaiger.
Domestic air passenger numbers double those of January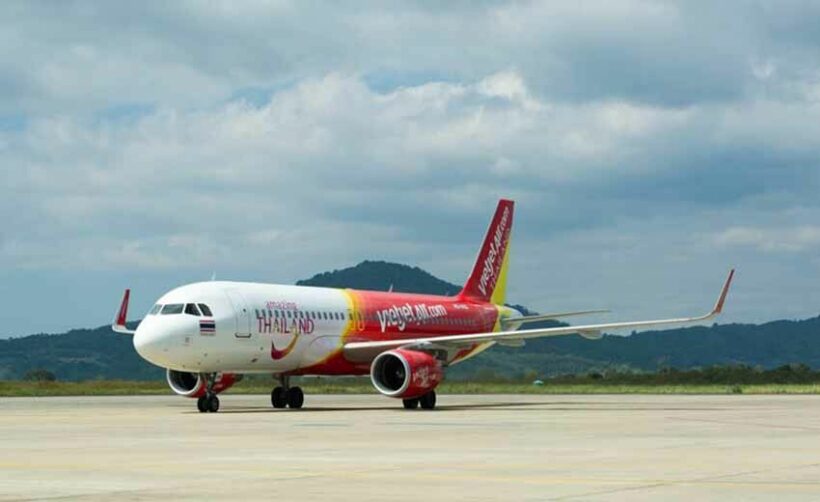 Passenger numbers on domestic flights within Thailand have doubled within a month, rising from 4,000 in January to over 10,000 this month. Having nearly recovered to pre-pandemic levels, domestic travel plummeted once more when Covid-19 resurfaced late last year.
Apirat Chaiwongnoi from the Department of Airports says 15 of Thailand's 29 airports are now operating domestic flights, with more expected to follow. He believes the aviation sector will continue to recover further in the coming 6 months, bolstered by the national vaccine rollout.
Around 120 domestic flights a day are now operating, which is twice the number that were operating at the lowest point in the crisis. Prior to the resurgence of the virus in December, domestic passenger numbers had recovered to 30,000 – 40,000 a day, around 80% of pre-pandemic numbers.
The DoA says airports must continue to adhere to the Covid-19 hygiene measures put in place by the Health Ministry and the Civil Aviation Authority of Thailand.
SOURCE: Bangkok Post
Keep in contact with The Thaiger by following our Facebook page.
Never miss out on future posts by following The Thaiger.