How much would you pay for a plastic amulet?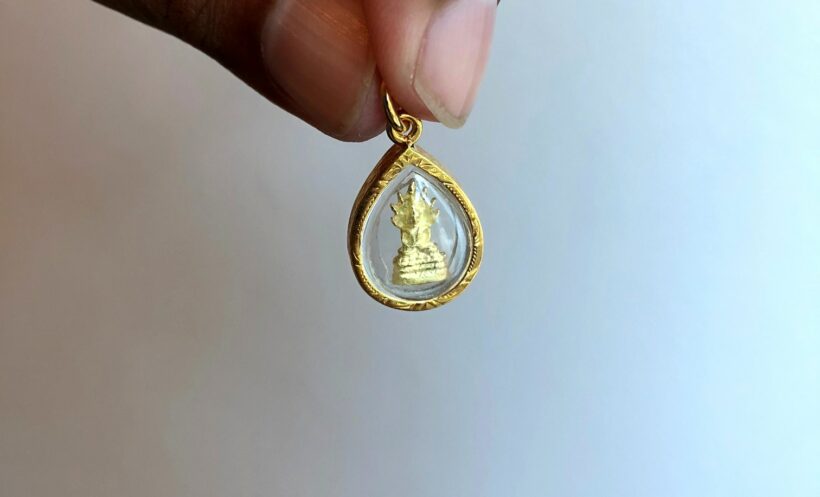 The shenanigans at the Kathu Temple, where Chinese tour buses are arriving daily in their droves to purchase 'lucky' and 'magic' amulets, continues. This time two Dutch tourists, interested to visit a temple and check out the alleged lucky amulets, were horrified by what they discovered.
The two, who have asked us not to publish their names, visited the temple as independent travellers although most of the visitors are Chinese tour groups – sometimes up to 15 buses at a time – who are taken to the holy place.
Our Dutch tourists observed the telling of stories, in Chinese by Chinese tour guides, explaining the 'history' of the amulets and their 'origin'. They were then guided to a large building in the temple which is basically a huge showroom of amulets and displays.
The tourists are offered amulets for sale, priced between 6,800 and 50,000 baht. They were then given the opportunity to have the amulet blessed by a local monk, who also discreetly asked for a 'donation' in exchange for his blessing.
Our Dutch tourists purchased a 6,800 baht amulet, suspicious of the claims that it was 'gold' (a claim made by the salesperson). They then took their new purchase, a small gold-coloured medallion, approximately 2 x 1cm in size, to the gold shop at Tesco Lotus at Samkong to have it examined.
Their 6,800 baht 'gold' amulet was in fact genuine, 100% plastic. Not only plastic but, they believe, made in China. The lady at the gold shop sold them an almost identical item (which was Made in China), in a plastic bag (pictured) for 450 baht. When our tourists returned to the Kathu Temple with the originally purchased amulet and the copy, along with the appraisal from the gold shop, they were promptly offered a full refund and 'encouraged' to leave the temple grounds.
They approached police in Patong over the incident but a Tourist Police representative politely explained to them that it was best not to take the matter any further because it could be seen as offensive towards Thai religious practices.
If Chinese tourists want to pay between 6,800 and 50,000 for magic amulets they are, of course, well entitled to do so. But if the sales people are claiming that some of these items are actually gold, and are in fact not, then simple exploitation suddenly becomes alleged fraud.
The matter has been reported to another member of the Patong Tourist Police for follow up.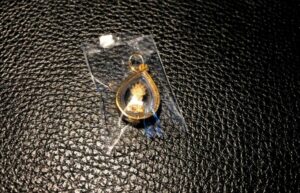 📱 Download our app on Android or iOS for instant updates on your mobile
📧 Subscribe to our daily email newsletter
👍 Like/Follow us on Facebook
🔔 Subscribe to or Join our YouTube channel for daily video updates
Shortage of hospital beds for Covid-19 patients worrisome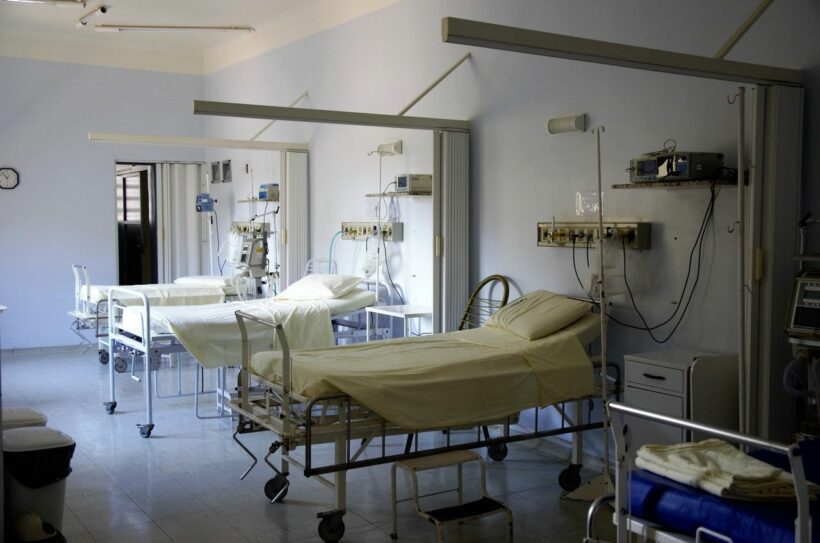 A shortage of hospital beds for Covid-19 patients is spreading throughout Thailand, as the Coronavirus surges through the country, and people are getting desperate to secure a bed for their loved ones. Even celebrities are posting on social media in an attempt to get a space in the rapidly filling hospitals. Government officials say there are enough beds for everyone with Covid-19 but not all beds are in luxury facilities. The National Health Security Office says a 700-person waiting list exists for Covid-19 infected patients to get a hospital bed. The NHSO performs daily check-ups and advice anyone needing help to call 1330 or the Department of Medical Services at 1668.
The president of the Private Hospital Association asserts that the shortage is not as dire as it seems, and a lot of the problem stems from how private hospitals are handling bed allocation. He claims that private hospitals didn't make proper arrangements and are not referring Covid-19 infected patients out of their medical network in order to charge for treatment even though the government is paying for Covid-19 expenses.
Part of the problem is that hospitals are required to admit all patients as soon as they test positively for Coronavirus to avoid spreading. As a result, some private hospitals have stopped testing for Covid-19 when they don't have beds to accommodate them.
25,000 extra beds have been requested by the government to beef up hospital capacity along with the quick building of makeshift field hospitals. The Health Minister encourages hospitals to partner with hotels in the recently launched "hospitel" program to handle patients and free up ICU beds for more severe Covid-19 infections.
The Ministry of Public Health is considering self-treatment at home for patients who live alone when hospitals hit capacity. The Health Minister requested Friday a self-care guidebook be created by the Department of Medical Services designed for stay-at-home Covid-19 patients who may need to treat themselves. Asymptomatic patients will be the most likely to be assigned to self-care at home if they live alone and will not spread the virus.
The National Institute for Emergency Medicine and Erawan Medical Centre Bangkok of the Bangkok Metropolitan Administration are working to create more beds and asking people to stay calm. They say Covid-19 beds are still available in Bangkok though numbers are limited. As of now, 9,183 beds exist in total with 4,244 still available, including new beds added to Bang Khun Thian Geriatric Hospital and field hospitals at Bangkok Arena and Chalerm Phrakiat Bang Bon Stadium.
In the meantime, even celebrities have found themselves scrambling to find hospital beds for Covid-19 infected friends and family. Star Chiang Mai United footballer Boworn Tapla contracted Covid-19 on April 12 and then later discovered his wife and 2 daughters also were infected. After being placed in a long queue by the hospital that diagnosed them, Boworn posted a plea for help on Instagram. After 4 days, they finally found beds for his family at Queen Sirikit National Institute of Child Health in Bangkok, and yesterday Chiang Mai United management and the chairman of Chiang Mai provincial administrative organisation.
SOURCE: Bangkok Post
📱 Download our app on Android or iOS for instant updates on your mobile
📧 Subscribe to our daily email newsletter
👍 Like/Follow us on Facebook
🔔 Subscribe to or Join our YouTube channel for daily video updates
Burmese prisoners granted amnesty on first day of Myanmar's New Year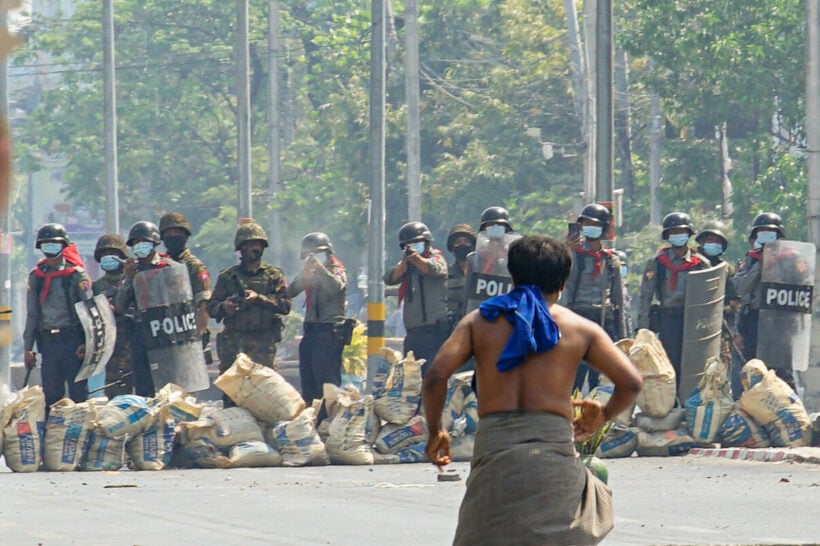 Over 23,000 Burmese prisoners and student political activists are enjoying freedom after being released yesterday in an amnesty on the first day of the country's Lunar New Year celebrations. The state-owned MRTV reported that 23,407 prisoners were released under sections of a penal code. In the Yangon region alone, over 800 prisoners were released, while Mandalay saw around 2,800 released from 5 prisons.
But, with the recent military crackdown on protesters and civilians, the law's ambiguity may be used against those released. As the law allows for the conditional release of prisoners, that means authorities can re-arrest the prisoners without warrant at any time.
Zayyar Lwin, Paing Ye Thu and Paing Phyo Min were among the released student political activists. The 3 were arrested for writing political Thingyan poems and rhymes. They were arrested under Section 505(a) of the penal code and Section 66(d) of the Telecommunications Law, both of which are regarded by many as draconian tools to oppress dissent.
The junta-led State Administration Council also issued a statement releasing 130 foreign prisoners under the same conditions. There have been 2 other mass releases since the coup. The first was in mid-February, which rights groups feared was a move to free up space for military opponents, and the second on the eve of Armed Forces Day when the regime released around 900 detained demonstrators.
But prisons continue to fill up as more than 3,100 people, mostly anti-coup protesters have been detained. The Assistance Association for Political Prisoners has been keeping track of detainees as well as injuries and deaths allegedly at the hands of the junta. It is stil unclear, however, if those released yesterday were post-coup detainees.
Meanwhile, the Burmese military leader, Gen Min Aung Hlaing, is expected to attend an ASEAN summit in Jakarta where representatives of the bloc are expected to discuss Myanmar's situation. Thailand's Foreign Ministry spokesman, Tanee Sangrat, made the announcement.
SOURCE: Thai PBS World
📱 Download our app on Android or iOS for instant updates on your mobile
📧 Subscribe to our daily email newsletter
👍 Like/Follow us on Facebook
🔔 Subscribe to or Join our YouTube channel for daily video updates
Myanmar junta leader to attend ASEAN summit, activists appalled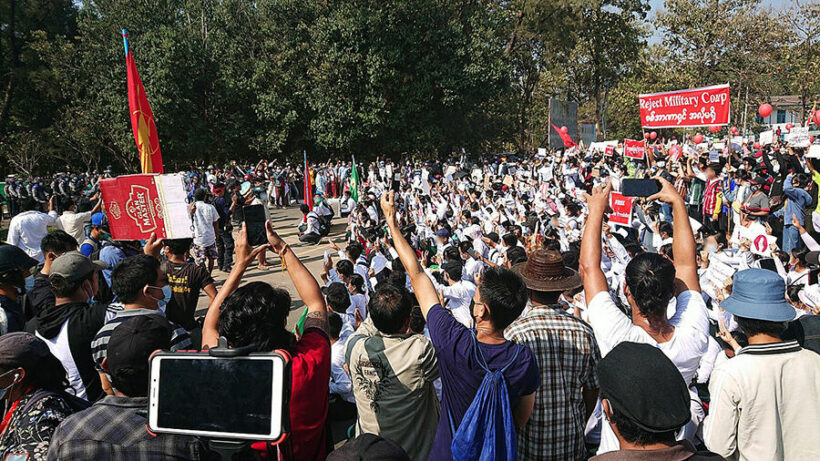 Myanmar's junta or military leader, Min Aung Hlaing, is expected to attend an ASEAN summit in Jakarta where representatives of the bloc are expected to discuss Myanmar's situation. Thailand's Foreign Ministry spokesman, Tanee Sangrat, made the announcement.
"I can confirm that the Brunei Chair has proposed the date April 24 with the venue at the Secretariat in Jakarta. Several leaders have confirmed their attendance including Myanmar's MAH [Senior General Min Aung Hlaing]. Some leaders have yet to confirm."
But Tanee refused to name other leaders and whether or not the meeting will be face-to-face. The announcement drew harsh criticism from activists, including Wai Wai Nu, who have hoped that foreign leaders would not recognise the junta. Last night, #ASEANrejectSAC was among the top-trending on Myanmar's twitter."#ASEAN do not legitimise the Myanmar Military junta as a government by inviting MAH to attend the summit. The Junta is illegitimate and illegal."
The Burmese military overthrew the civilian government led by Aung San Suu Kyi and the National League for Democracy on February 1. Protests against the coup continue across Myanmar and over 700 people have been killed during the crackdown. The whereabouts of Aung San Suu Kyi remain a mystery.
The military has consistently justified the putsch by alleging widespread fraud in November's elections, which Suu Kyi's party won in a landslide.
The country's New Year started yesterday, but it was a somber scene as activists traded celebrations for more protests. According to an AFP-verified video filmed by a resident, the New Year holiday saw soldiers crouched on a street as their commanding officer shouted that he wanted "deaths." A rescue worker told AFP at least 1 person had died.
"He was shot in the stomach."
The junta has also issued nightly arrest warrants on state-run media, targetting celebrities, influencers, journalists and prominent activists with large social media followings. Doctors refusing to work under the regime — leaving hospitals unstaffed in a pandemic — have also drawn the wrath of the junta. By last night, the arrest warrants totalled 420.
SOURCE: Bangkok Post
📱 Download our app on Android or iOS for instant updates on your mobile
📧 Subscribe to our daily email newsletter
👍 Like/Follow us on Facebook
🔔 Subscribe to or Join our YouTube channel for daily video updates