Hong Kong officials arrest high-profile media boss under new national security law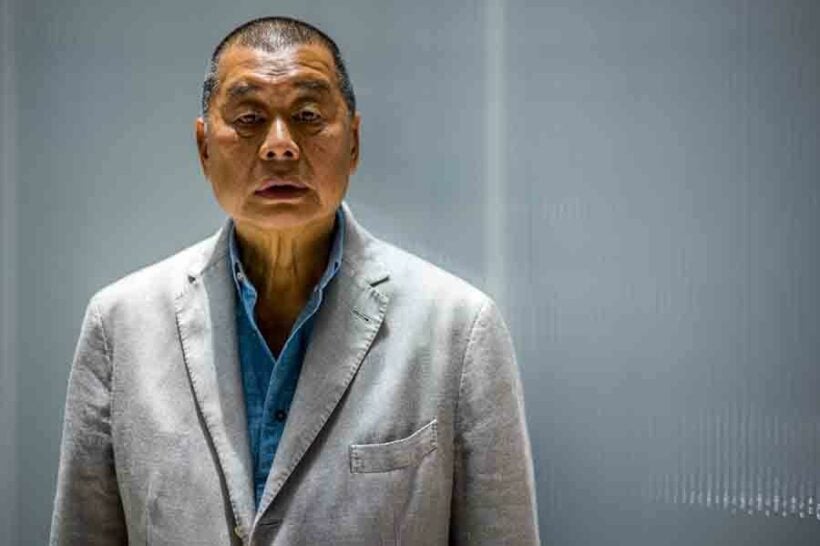 The arrest of the Hong Kong media tycoon, Jimmy Lai, is the latest in a number of arrests carried out under the controversial national security law introduced by Beijing at the end of June. Thai PBS World reports that 71 year old Lai stands accused of colluding with foreign forces. He has been a longtime critic of the Beijing administration and a fervent pro-democracy activist. His arrest is being seen as further evidence of attempts to stifle press freedom and curtail liberties guaranteed to Hong Kong at the time of its handover from British rule in 1997.
Steven Butler, Asia Programme Coordinator for the Committee to Protect Journalists says Lai should be released immediately, saying his arrest, "bears out the worst fears that Hong Kong's National Security Law would be used to suppress critical pro-democracy opinion and restrict press freedom. Jimmy Lai should be released at once and any charges dropped."
The controversial new law introduces strict punishment, including up to life in prison, for anything China considers subversion or secession, terrorism or colluding with foreign forces. Its supporters say its introduction will bring more stability, after more than a year of political unrest in Hong Kong. However, opponents of the new law accuse Beijing of using it to crush dissent and the freedom of the press.
The arrest of Jimmy Lai is the latest in a number of arrests across Hong Kong, with police confirming 7 people have been apprehended for violation of the national security law. All are believed to be local men, aged between 39 and 72. Officials say more arrests may follow.
SOURCE: Thai PBS World
Want more from the Thaiger family?
📱 Download our app on Android or iOS for instant updates on your mobile
📧 Subscribe to our daily email newsletter
👍 Like/Follow us on Facebook
🔔 Subscribe to or Join our YouTube channel for daily video updates
Hong Kong slaps Singapore Airlines with 2 week ban over Covid infractions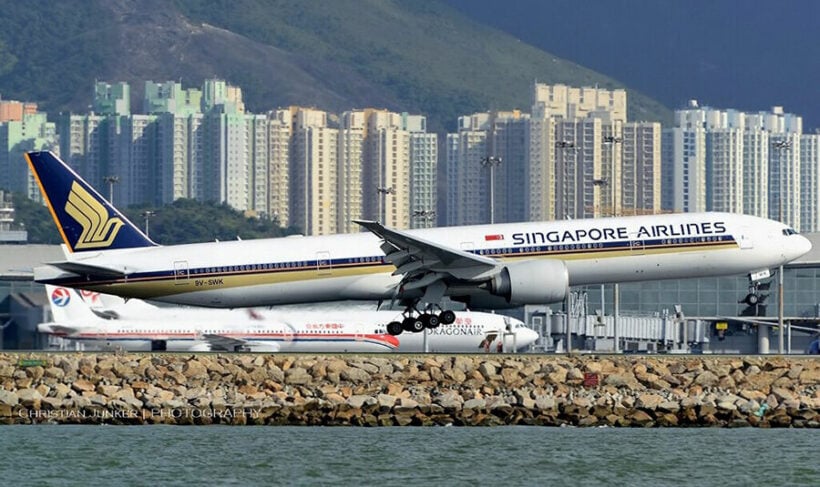 Hong Kong has implemented a 2 week ban on Singapore Airlines passenger flights from Singapore, after a passenger tested positive for Covid-19 on Wednesday. Hong Kong authorities say 3 other passengers on the flight also failed to follow the territory's Prevention and Control of Disease Regulations.
Singapore Airlines have confirmed the ban, which is in place until April 16, but say it will not affect outbound flights from Hong Kong to Singapore. Both countries have been in talks for several months about a possible travel bubble that would mean quarantine could be waived for passengers travelling between the two destinations. Officials hoped to implement the arrangement last November, but it was shelved indefinitely due to a resurgence of Covid infections.
The Bangkok Post reports that in recent months, Singapore's infection rate has fallen, thanks to strict restrictions on entry and other disease prevention measures. Prior to this week's incident, officials in Hong Kong had once again floated the travel bubble idea with their counterparts in Singapore. It's believed 6 other countries are also being considered for the arrangement with Hong Kong, but Singapore is currently the priority.
Non-residents are currently denied entry to Hong Kong, which is restricted to holders of Hong Kong identity cards or passports. Arriving passengers are subject to 21 days' quarantine. The territory has so far recorded 11,500 infections and 205 deaths. Singapore has reported 60,450 cases and 30 deaths.
SOURCE: Bangkok Post
Want more from the Thaiger family?
📱 Download our app on Android or iOS for instant updates on your mobile
📧 Subscribe to our daily email newsletter
👍 Like/Follow us on Facebook
🔔 Subscribe to or Join our YouTube channel for daily video updates
Singapore – Hong Kong travel bubble delayed due to Covid rise in HK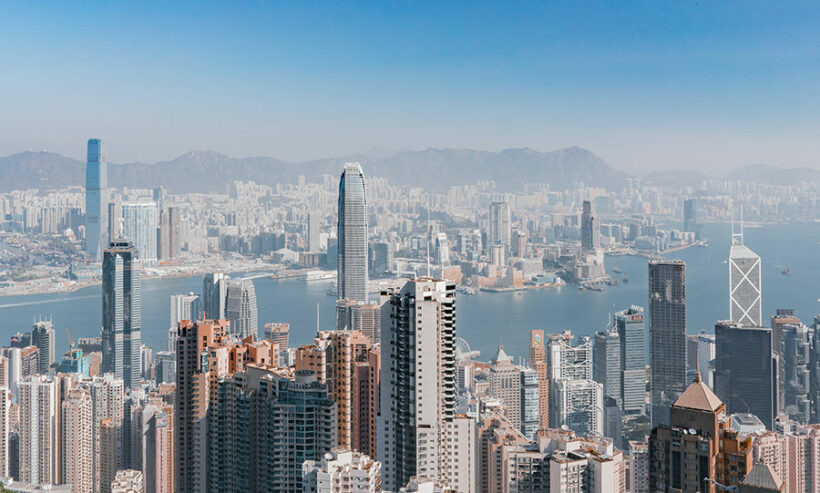 Singapore and Hong Kong have agreed to delay their travel bubble plans as Hong Kong experiences a jump in Covid-19 cases. Although case numbers in both cities are nowhere near as serious as what's currently being seen in places like Europe and the US, officials are erring on the side of caution and postponing the plan by at least 2 weeks.
The travel pact would have allowed people to travel between both cities without having to endure mandatory quarantine, but authorities on both sides had agreed it would be postponed if either location reported more than 5 new local cases in a rolling 7 day average. The Bangkok Post reports that travel between both cities remains possible, but quarantine is still a requirement in both places.
Mungo Paterson, a British national who lives in Hong Kong and had booked a ticket to Singapore for December 7, says the reinstatement of the quarantine requirement is the biggest problem.
"That is the main deterrent, I have no interest in sitting in a hotel room for 2 weeks – it's not healthy. I was excited when they announced it, I thought 'here we go'. I'm now holding off confirming until Dec 2. I think there's a 50-50 chance the flight will happen."
Singapore Transport Minister Ong Ye Kung says the rise in cases in Hong Kong shows that any attempted travel arrangement will not be plain sailing.
"This is a sober reminder that the Covid-19 virus is still with us, and even as we fight to regain our normal lives, the journey will be full of ups and downs."
The strict border controls seen in Asia appear to have helped countries here suppress the virus better than elsewhere in the world, but the controls have come at a significant cost, crippling tourism and the aviation sector. Rico Merkert from the University of Sydney's business school says that, without international traffic, Cathay Pacific and Singapore Airlines will continue to struggle, even when the travel bubble between their 2 hubs does begin.
"Even if the Hong Kong-Singapore corridor opens, the boost to the 2 aviation hubs will be limited. Singapore Airlines and Cathay will continue to struggle because they can't funnel onto the route those travellers who would normally arrive from Europe and the US. Without that feeder traffic, those bubbles will at best be limited to the local population. International travel is going to remain a tricky affair."
October traffic for both carriers has plummeted compared to the same period last year, with Cathay carrying just 38,541 passengers, down 98.6% on 2019 figures. Singapore Airlines has experienced a similar slump, with October numbers down 98.2% on last year's, at 35,500.
Brendan Sobie from Sobie Aviation says at this stage, the implementation of a travel bubble is mostly symbolic, adding that the aviation sector will take years to fully recover.
"Bubbles provide a little bit of incremental additional international traffic in the interim period until the pandemic ends. A full recovery in air traffic will still take a few years, even with a vaccine, though bubbles will help get the process moving."
SOURCE: Bangkok Post
Want more from the Thaiger family?
📱 Download our app on Android or iOS for instant updates on your mobile
📧 Subscribe to our daily email newsletter
👍 Like/Follow us on Facebook
🔔 Subscribe to or Join our YouTube channel for daily video updates
Hong Kong and Thai protesters form the "Milk Tea Alliance"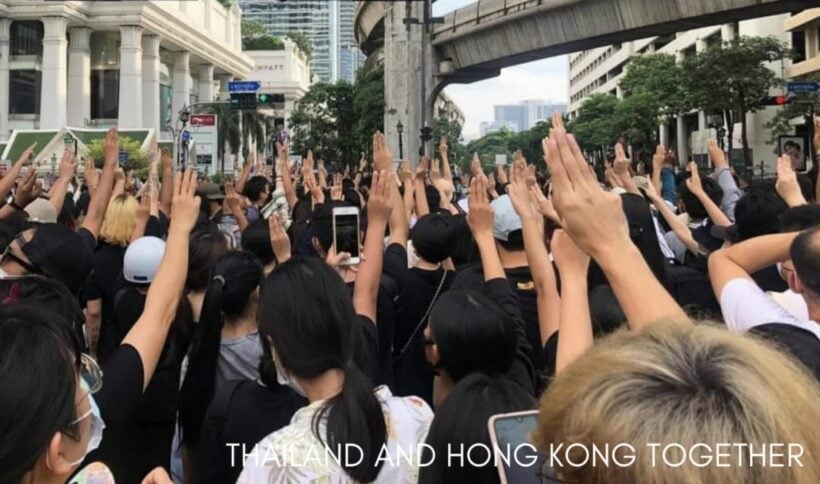 Links to continue to grow between the core Hong Kong protest movement and the current Thai protests. The alliance is being called "The Milk Tea Alliance"…milky orange-coloured sweet tea is popular in both Thailand and Hong Kong.
Democracy supporters in Hong Kong, Thailand and Taiwan are sharing their criticisms and demands for change against "regimes" they claim are stymying attempts at democracy and closing down freedoms of speech. 'Thailand and Hong Kong Together' is a new Facebook page which is helping to draw attention to the 2 protest movements and help the Thai protesters with donations of supplies and protection during the current protests.
The site has already gathered some 20,000 followers and is headlined "Can You Hear The People Sing", a reference to the freedom anthem from the musical Les Miserable.
The Bangkok Post reports that around a dozen Hong Kong's pro-democracy protesters were rallying outside the Thai consulate in Hong Kong last Monday showing solidarity with their protest peers in Thailand.
Holding banners bearing the message "Stand with Thailand", the small group gathered outside the Thai consulate on October 19. Joshua Wong, one of the leaders of Hong Kong's pro-democracy movement, was in the group. They chanted displaying the 3 finger salute gesture borrowed from the movie 'Hunger Games', which has become the symbol of the protest in Thailand.
Wong says that while people in Thailand continue to demonstrate, the "Milk Tea Alliance" should stand with them.
"We shall weather the authoritarian storm and reclaim our freedom, irrespective of the cost, the pain and tears ahead of us."
Prominent Thai activist Netiwit Chotiphatphisal says that the Thai and Hong Kong protesters are facing similar challenges and can share their experiences, and tactics.
"Protesters in Thailand understand the importance of protecting themselves with hard hats and umbrellas, which are both iconic protest gear used by protesters in Hong Kong."
"We also feel the threat from China in Thailand, so we know how people in Taiwan and Hong Kong feel. Even though the Milk Tea Alliance is an abstract coalition, we are now connected by a common vision."
"The protesters are trying to make the Thai government look ridiculous and ruthless at the same time."
Netiwit was referring to the Thai protesters almost intuitive use of social media and messaging as they play cat-and-mouse with Thai authorities and police, moving their protest locations and announcing fake locations for rallies.
SOURCES: Bangkok Post | Deutche Wella
Poster developed by Hong Kong protesters comparing their "Quest for democracy"…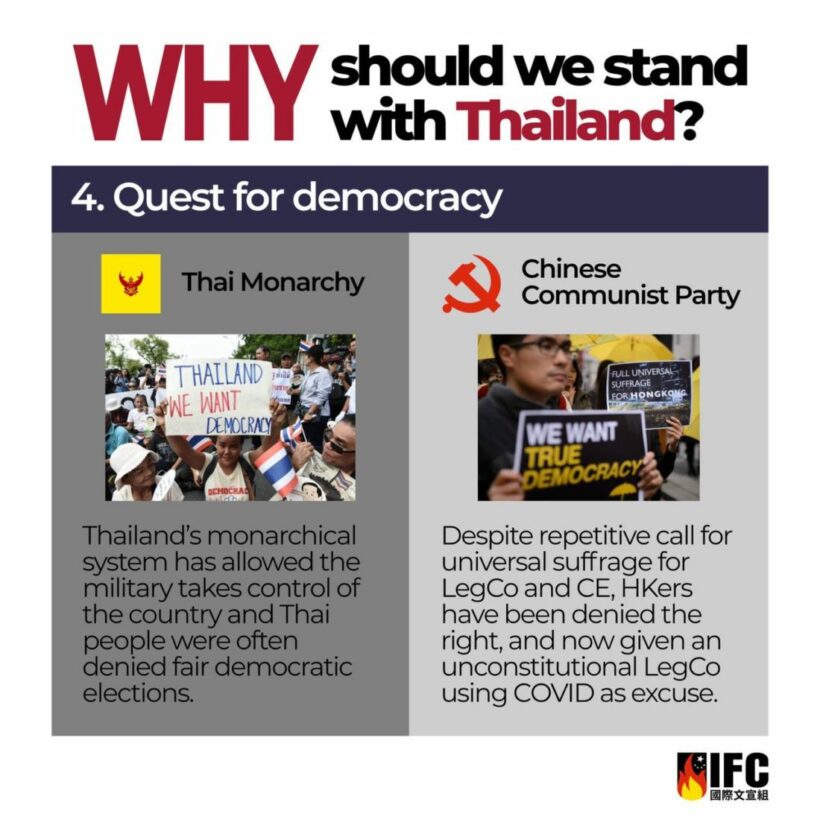 Want more from the Thaiger family?
📱 Download our app on Android or iOS for instant updates on your mobile
📧 Subscribe to our daily email newsletter
👍 Like/Follow us on Facebook
🔔 Subscribe to or Join our YouTube channel for daily video updates