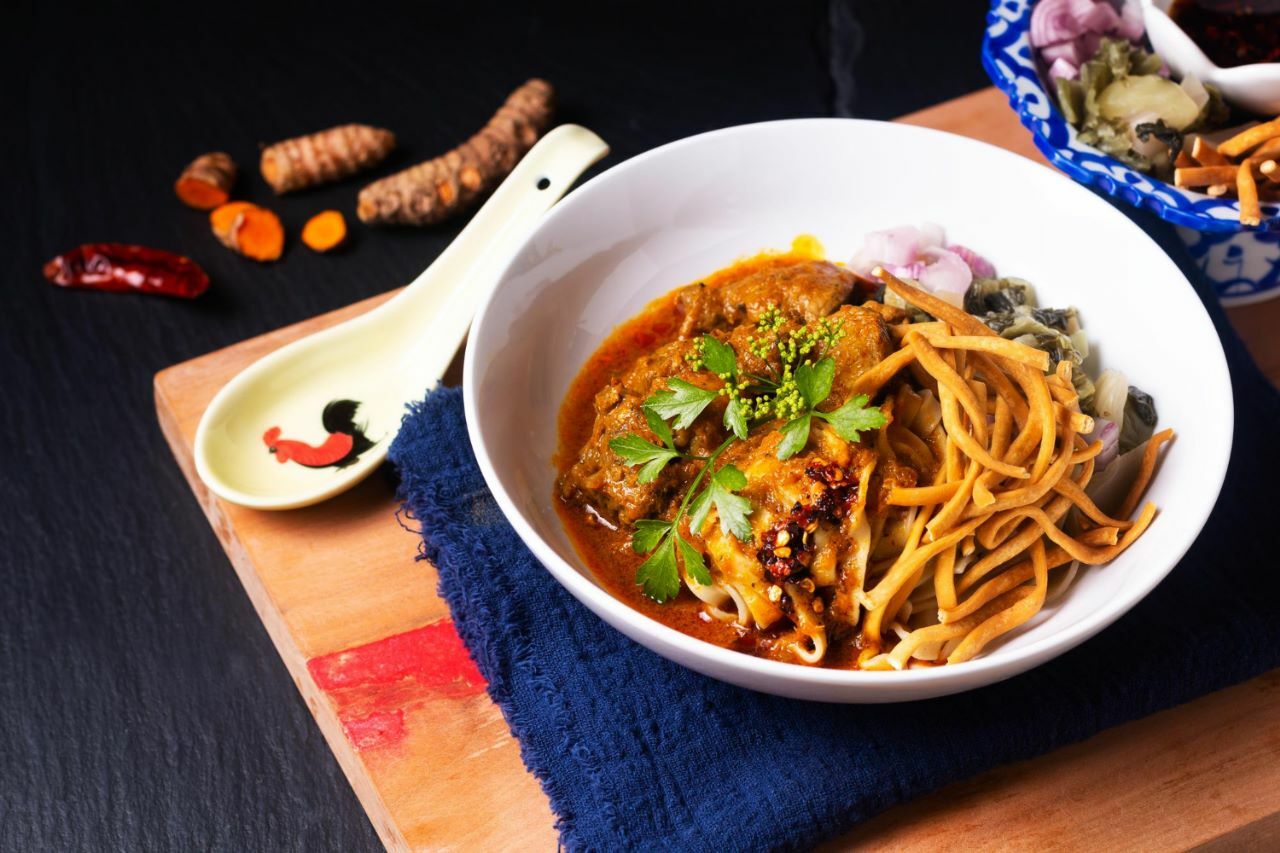 Thai cuisine is a melting pot of diverse flavors and ingredients, each region offering its own unique twist on classic dishes. If you're tired of the usual Pad Thai and green curry, head north to explore the treasure trove of delicious treats waiting to be discovered. Here's what you need to know about the delicious Northern Thai food.
A Feast for the Senses: The Bold Flavors of Northern Thai Cuisine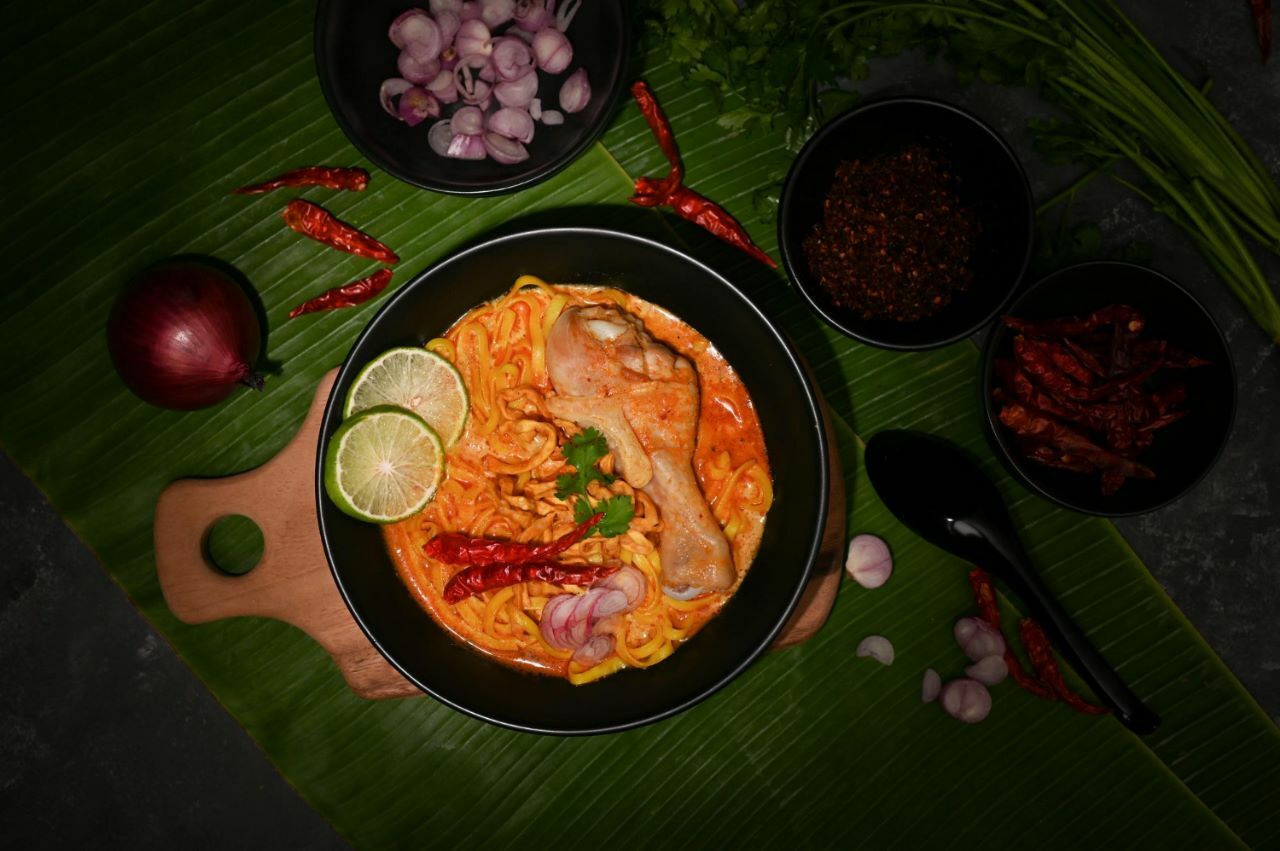 Northern Thai cuisine is famous for its bold and pungent flavors. It uses with plenty of chili, herbs, and spices. It's a feast for the senses, leaving a lasting impression on the taste buds. The region is renowned for its sausages, which consists of a mixture of pork and sticky rice. It also has a popular signature dish, Khao Soi. The local people make this rich and creamy curry with egg noodles, chicken, and a blend of spices that'll tantalize your taste buds.
Another must-try dish in the north is Nam Prik Ong. It's a hearty tomato and chili dip that's perfect for dipping fresh vegetables or crackers. If you're feeling brave, give the spicy sausage Sai Oua a try. Full of lemongrass and kaffir lime leaves, it's a flavor explosion in your mouth.
For those with a sweet tooth, northern Thailand also offer delicious options. The region is famous for its coconut-based desserts, such as Khanom Mo Kaeng. This dessert is a sweet and creamy coconut custard that's the perfect end to any meal.
A Journey Through the Markets: The Best Places to Try Northern Thai Cuisine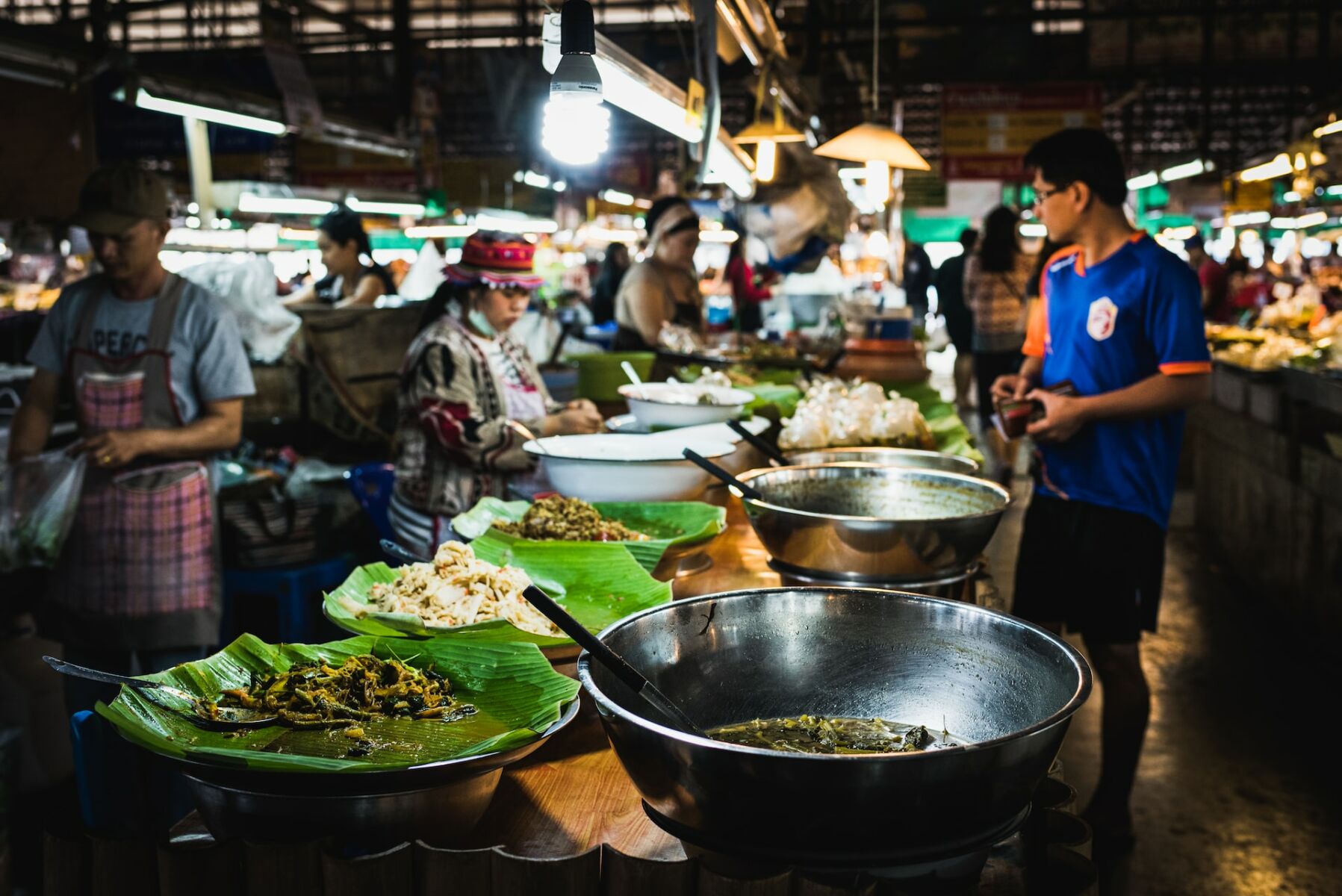 One of the best ways to experience the flavors of northern Thailand is by visiting one of the region's bustling markets. From the night markets of Chiang Mai to the street food stalls of Lamphun, there's a wealth of delicious surprises waiting to be discovered.
When visiting a market, be sure to try some of the regional specialties. One of the must try is sticky rice wrapped in banana leaves, Khao Tom Mat. The savory fried rice dish, Khao Soy, is also a must try. And don't forget to wash it all down with a refreshing glass of herbal tea, Nam Ob, a staple of northern Thai cuisine.
Wandering through the markets, taking in the sights, sounds, and smells of the food stalls, is an experience in itself. You'll be able to see the food being cooked in front of you. Moreover, the vendors are always happy to chat and recommend their favorite dishes. It's a chance to immerse yourself in the local culture and try new things.
A Cultural Experience: The History and Traditions Behind the Flavors of Northern Thailand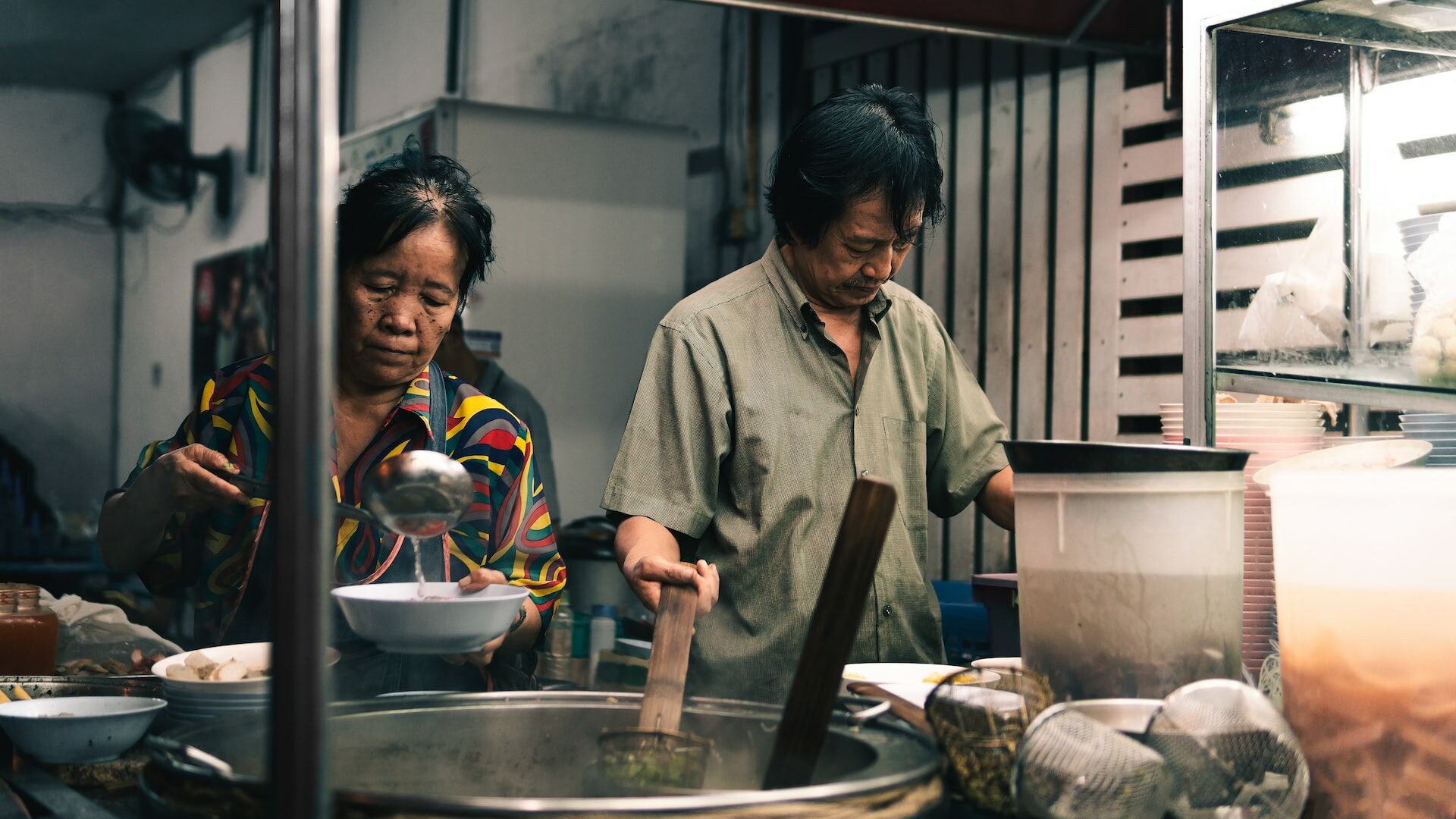 Northern Thai cuisine has a rich history, dating back to the days of the Lanna Kingdom. From the use of traditional cooking techniques, such as smoking meats over bamboo, to the use of local ingredients, such as sticky rice and tamarind, the food of northern Thailand is a true reflection of the region's history and traditions.
The cuisine is a result of centuries of cultural exchange between the various ethnic groups that call northern Thailand home. It's a fusion of flavors. It blends the spices of Burma and Laos with the herbs and seasonings of Thailand. This diversity is what gives northern Thai cuisine its unique flavor and makes it so special.
So, for those looking to take their taste buds on an adventure, a journey through northern Thailand's culinary landscape is a must. Whether you're a seasoned foodie or a curious traveler, the bold flavors and cultural heritage of northern Thai food are sure to leave a lasting impression.
Take your time, try new things, and savor each bite. Northern Thai cuisine is an experience anyone should try at least once in their lives.
Want to explore more Thai regional specialties? Why not try these amazing Southern Thai food?

Join the conversation and have your say on Thailand news published on The Thaiger.
Thaiger Talk is our new Thaiger Community where you can join the discussion on everything happening in Thailand right now.
Please note that articles are not posted to the forum instantly and can take up to 20 min before being visible. Click for more information and the Thaiger Talk Guidelines.