Criticism over bad English lesson in Thai online class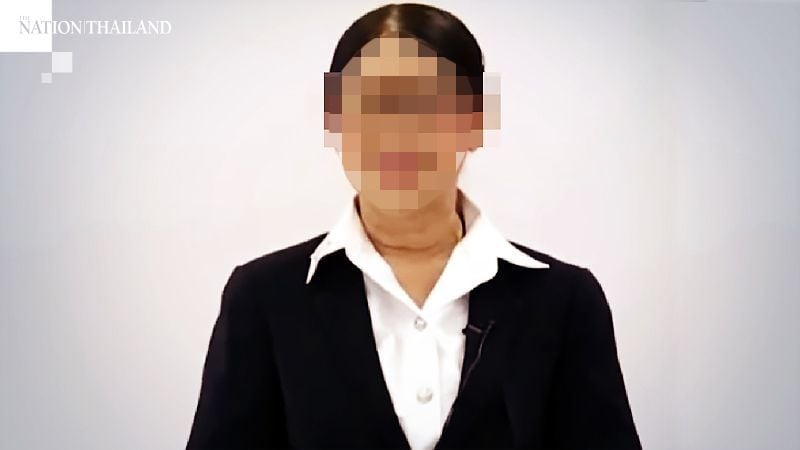 Thai schools are pushing for online learning to slow the spread of the coronavirus, but a recent English lesson posted online is just proof that basic English levels remain poor in the country. The video of a Thai teacher with poor pronunciation spread across the internet, with some saying she should be a student rather than a teacher.
The teacher went back and forth from Thai to English for some of the lesson, but when she spoke in English, much of it was unintelligible. The Pathom 6 class was recorded for Distance Learning TV, or DLTV, with a live class. Many students seemed to stare blankly during the lesson. Even a native English speaker can't understand much of what she's saying.
On the Thai Visa thread, some people say that the teacher tried her best to speak English, adding that many foreigners spend years in Thailand and cannot speak Thai. Others rebutted, saying that while she's trying her best, she's teaching a language to students and "should get it right".
People on social media have gone back and forth about the teacher's video. But some say the teacher is being bullied and came out with the hashtag #saveครูวัง.
กุว่ามันไม่ใช่เรื่องของaccentนะมันเป็นเรื่องของpronunciation กุดูมีความรู้มะ จริงๆที่จะบอกคือมันเป็นแบบนี้อ่อ มันคันหูนะ

Posted by Ploy Wongphon on Sunday, 17 May 2020
(The Thaiger thinks a lot of the criticism is unwarranted as most of her English was 'OK', albeit with a Thai accent)
SOURCES: Nation Thailand | Thai Visa
Keep in contact with The Thaiger by following our
Facebook page
.
Parents wary about school preparations for return to class on July 1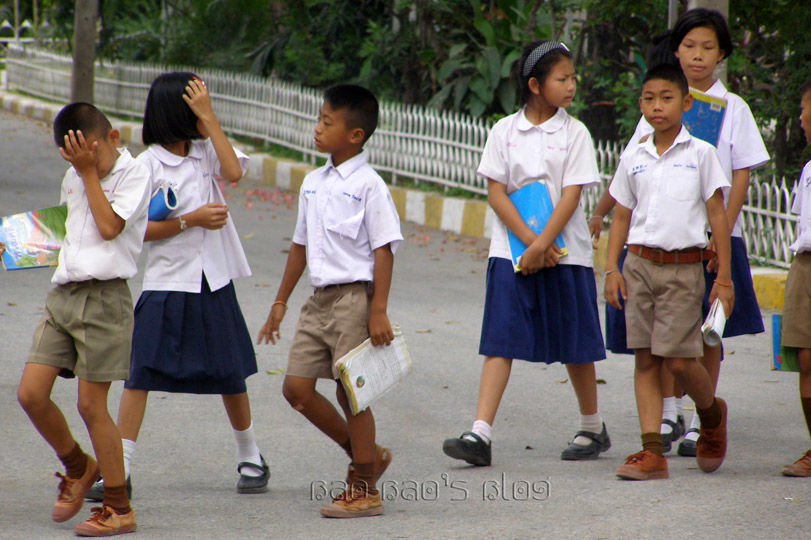 Schools are set to re-open on July but parents, whilst keen to see their children back at school again, are rightly concerned about efforts being taken to keep them safe from Covid-19 infection. Although children worldwide have, generally, been spared the ravages of Covid-19, they are still able to become infected and pass it on to older members of their family and community.
About 86% of parents in a survey say they remain concerned about their children going back to school on July 1, and they want assurances that the schools will have taken necessary steps to prevent the spread of the disease. This is from a survey conducted by the Kasikorn Research Centre between April1 and May 10.
480 parents, whose children are studying at all education levels, took part in the survey.
86% of the parents want the schools to make hand sanitiser available for pupils, regularly disinfect classrooms and the school compound, reduce congestion in classrooms, ensure social distancing and reduce sports activities which might expose students to physical contact.
Most parents say they've been supportive of the online e-learning options introduced by many schools to help students prepare for the reopening of schools.
The survey also shows 89% of the parents are concerned that they may not have enough money for the tuition fees due to reduced incomes and their limited savings.
Schools head back to class on July 1. Read more HERE.
SOURCE: Thai PBS World
Keep in contact with The Thaiger by following our
Facebook page
.
6 guidelines issued for schools to re-open in July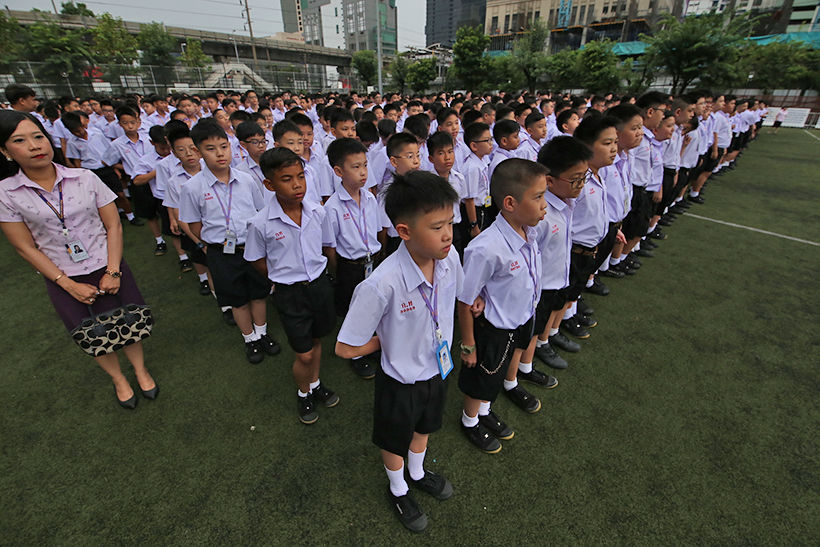 The government is considering allowing schools in Covid-19 infection-free areas to open in July, and the Public Health Ministry has issued 6 guidelines to schools nationwide on how to guard against the spread of virus among students and faculty once they reopen. The Department of Health's director-general made the announcement yesterday.
"The first point that must be emphasised is preventing the spread of Covid-19 and other germs by setting up screening checkpoints at all entrances to check for fever and other symptoms. Furthermore, schools must stick to strict rules on wearing face masks and washing hands frequently, as well as providing adequate alcohol gel or handwashing stations."
She says that classes should have no more than 20-25 students in order to maintain a distance of at least 1 metre between students.
"This will pose a challenge for schools as normally each classroom has around 40 students. Schools may employ an alternate study schedule where half of the students study online at home while the other half attend the school, and then switch at a suitable interval."
"The second point is to prepare lessons and learning materials that are suitable for both classroom and online learning, to ensure that no student's education is hindered during the Covid-19 crisis. The third point is to give underprivileged and disabled children the same learning opportunities as other students by providing suitable protection equipment or specialised tools to facilitate their education both at home and in school."
The fourth point is to protect the health and welfare of children from families who have fallen ill with or are under investigation for the virus. Measures must be taken to ensure that affected students are not excluded from their peer groups.
The fifth point is to provide infrastructure to prevent the spread of the virus in schools, including additional handwashing sinks, partitions in cafeterias, and rearrangement of classrooms, hallways and communal areas to maintain social distancing.
"The sixth point that school should focus on is administration of their budgets, as these measures will increase the financial burden on the school and possibly on parents. Schools must make sure they are financially sound before reopening so they can ensure uninterrupted operation until the end of the semester."
SOURCE: Nation Thailand
Keep in contact with The Thaiger by following our
Facebook page
.
Education Ministry urged to tackle sexual abuse of students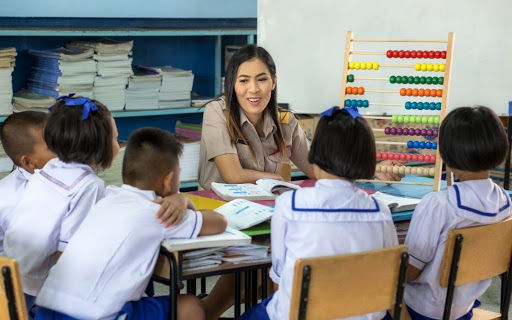 92 organisations have demanded the Education Ministry ramp up proactive measures to stamp out sexual abuse of schoolchildren, following recent scandals in 3 provinces. Representatives yesterday handed a letter to the education minister, urging him to take action. They also submitted a list of some 10,000 people who signed a petition via change.org supporting the call.
The manager of the Women's Wellbeing and Gender Justice Program says schools should be safe havens for children, and called on the Education Ministry not to stand idly by letting children and their parents seek justice on their own.
She says the ministry, must step up and file lawsuits against offending teachers, offer legal help to victims' families and provide victims with protection and counselling.
"If teachers or education personnel are found guilty of sex crimes, the ministry must dish out severe punishment by sacking them and revoking their teaching licences."
She believes the ministry must also come up with aggressive measures to prevent such incidents in schools and set up independent mechanisms employing experts to handle complaints. According to her, school directors and teachers must have guidelines on protecting children's rights and gender equality.
After formally receiving the letter, the minister said he has set up a centre to help victims and protect other schoolchildren from further abuse. He said the network's proposals will be used when drawing up future preventive measures.
"Rest assured. The Education Ministry will not let wrongdoers remain in education circles and ruin the reputation of other teachers and schools." he said.
Early this month, police charged 7 men – 5 teachers and 2 alumni of a school in Mukdahan province – with gang-raping a 14 year old student over course of a year. 3 of the teachers were also charged with the rape of a 16 year old student.
Also this month, a 39 year old teacher in Buri Ram was accused of molesting a 12 year old girl. Last month, a primary school director in Phetchabun was charged with abusing a student in a video that went viral.
SOURCE: Bangkok Post
Keep in contact with The Thaiger by following our
Facebook page
.