Thailand's health volunteers are 'unsung heroes' WHO rep says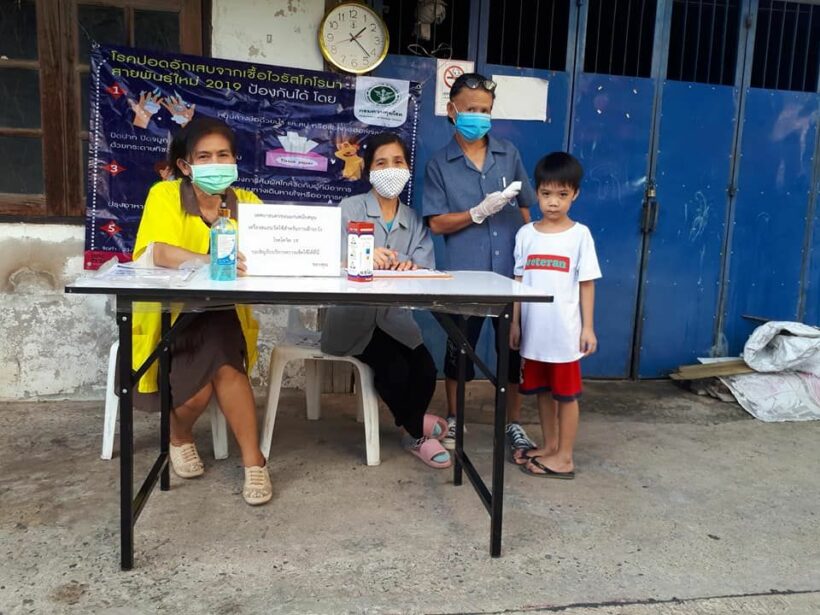 Thailand's village health volunteers have been deemed "unsung heroes" in the coronavirus pandemic by a World Health Organisation representative for Thailand.
"The volunteers have helped keep the number of cases low by educating villagers about the virus and prevention measures as well as collecting temperatures."
While Thailand had the first coronavirus case outside of China, the country has not been hit hard as others, with only 3,084 cases and 58 deaths (as of Thursday morning) since January. The Village Health Volunteers, which started in 1977 after the Cold War, has around 1 million people involved across the country, helping those in remote areas with little access to medical care.
Longtime volunteer 77 year old Surin Makradee told Reuters that she goes door-to-door in her village Saladaeng, Northeast Thailand, doing routine temperature checks. She also monitors those who have returned home and need to quarantine.
"I consider people in the village my family. If I don't educate them, they will not understand the risk of getting infected," Makradee told Reuters. "I have to educate those in quarantine to eat and live separately from their family members."
SOURCE: Reuters
Keep in contact with The Thaiger by following our Facebook page.
Never miss out on future posts by following The Thaiger.
Top epidemiologist warns that vaccination is not a cue to re-open borders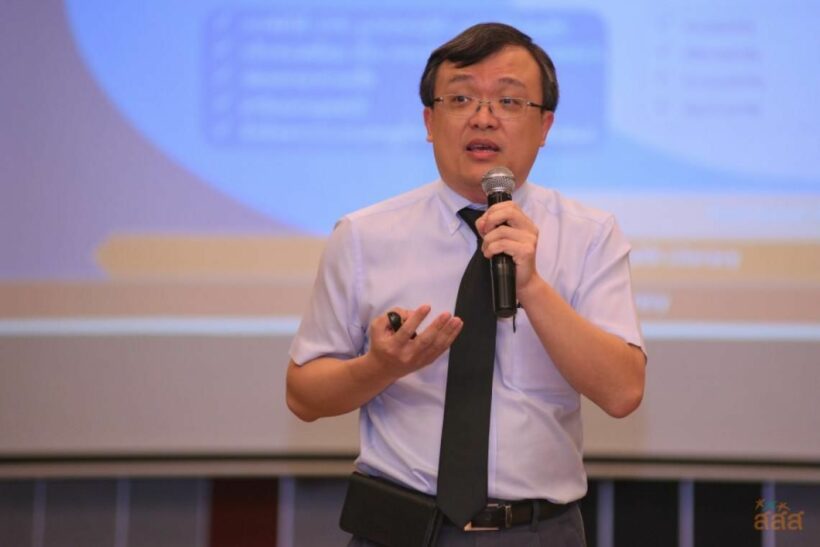 A specialist in infectious diseases at the Faculty of Medicine of Bangkok's Chulalongkorn University says the arrival of vaccines does not mean it's safe to re-open to foreign visitors. Thira Woratanarat says opening the borders too soon will only put Thailand in more danger, pointing to a lack of data on the efficacy of vaccines against transmission.
Thira adds that asymptomatic carriers could still spread the virus and that the arrival of vaccines could cause people to lower their guard. According to a Nation Thailand report, the medic insists that more studies are needed into asymptomatic cases as there is not yet enough information.
"Things are no safe yet, so people should strictly adhere to preventive measures and monitor their health. See the doctor immediately if you have any symptoms."
Thira has routinely erred on the side of caution when discussing Thailand's approach to managing the pandemic. He has regularly spoken out against lifting or reducing the mandatory quarantine period, opposed re-opening the borders, and called for a 4-week national lockdown as recently as last month.
SOURCE: Nation Thailand
Keep in contact with The Thaiger by following our Facebook page.
Never miss out on future posts by following The Thaiger.
Health officials deny WHO investigation into Bangkok's Chatuchak market as potential origin of Covid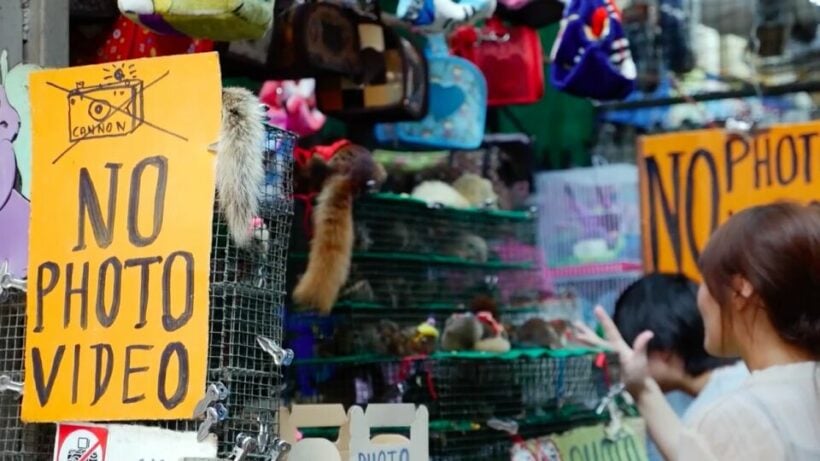 Health officials in Thailand are denying reports that the World Health Organisation is investigating Chatuchak market in Bangkok in ongoing efforts to establish the origin of Covid-19. The reports have surfaced in Danish media, following a WHO visit to Wuhan last month, with doubt hanging over the theory that the pandemic started in the central Chinese city.
Nation Thailand reports that the Department of Disease Control has held a press briefing in which it refutes suggestions the virus could have come from wildlife traded at Chatuchak market. The market has previously come under fire from animal welfare and wildlife protection organisations. In 2016, research by wildlife protection group Traffic pointed to the market's ongoing illegal trade in protected bird species, while an earlier report highlighted the market's role in the illegal trade of freshwater turtles and tortoises.
Despite several conservation experts pointing to the risks associated with the wildlife trade, Chawetsan Namwat from the DDC denies the suggestion the WHO is investigating the market for potential links to Covid-19. He says the media reports are based on evidence that the Thai horseshow bat carries another SARS virus that shares over 91% of its genetic code with the Covid-19 virus. He adds that this virus cannot be transmitted to humans, saying the DDC's advice continues to be that humans should not consume wild animals.
"This is just an academic assumption, not absolute truth. We are constantly monitoring the animal-trading zone in Chatuchak weekend market. Even if there is no clear evidence on the origin of this virus, we still need to be vigilant and maintain strong disease-prevention measures."
SOURCE: Nation Thailand
Keep in contact with The Thaiger by following our Facebook page.
Never miss out on future posts by following The Thaiger.
AstraZeneca Covid-19 vaccine is also set to arrive in Thailand today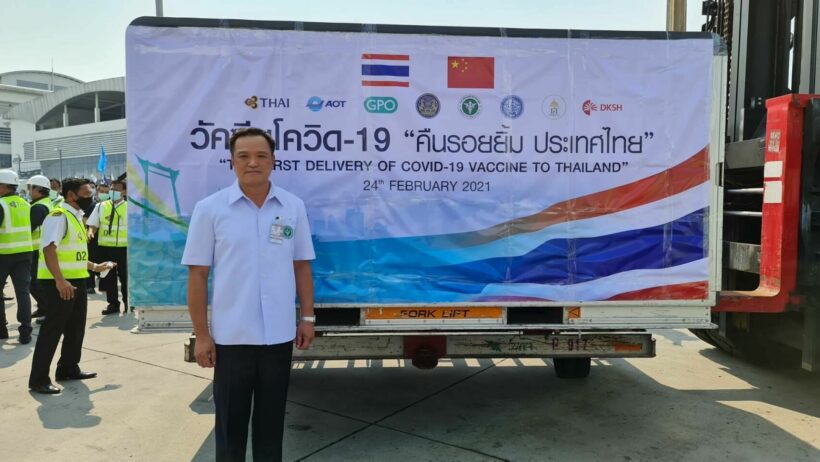 While news has been focused on today's arrival of China's Sinovac vaccine, it's now being reported that 117,000 doses of the AstraZeneca vaccine will also arrive in Thailand today. The vaccines will be distributed to 13 provinces, including 9 that are considered the "highest risk" of Covid-19 infection as well as 4 popular tourist destinations that are of "economic significance" such as Phuket and Chiang Mai.
The delivery of the Sinovac vaccine was widely publicised in Thailand. The public health minister posted photos of the packages throughout the delivery process. The government even held a special event called "Covid vaccines, restoring the Thai smile" where they formally accepted the first delivery of Covid-19 vaccines in Thailand. The Bangkok Post says officials did not specify how many Sinovac doses were shipped, but in earlier reports, the government said they planned for 200,000 doses in the first round.
PM Prayut Chan-o-cha will be injected with the AstraZeneca vaccine rather than the Sinovac vaccine due to his age. A doctor recently warned that the Sinovac vaccine's efficacy and safety has not been tested in those over 60. Prayut says the 200,000 doses from Sinovac will be given to priority groups within the next 3 days. In previous reports, people over 60 years old in high risk areas were included in the first phase of injections.
Prayut will be the first in the country to get injected with the Covid-19 vaccine, according to Public Health Minister Anutin Charnvirakul.
"It's important that Gen Prayut takes the first Covid-19 vaccine shot because he is the country's leader. There will naturally be a risk assessment process by the Department of Disease Control, which is an internationally accepted standard procedure."
SOURCE: Bangkok Post
Keep in contact with The Thaiger by following our Facebook page.
Never miss out on future posts by following The Thaiger.