PM may suspend public transport over virus fears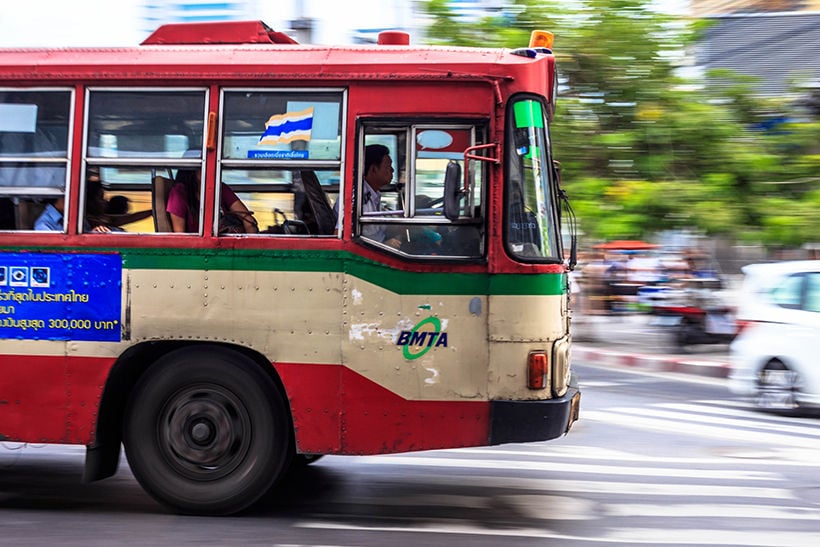 Even though intra- and interprovincial travel has fallen by about 40%, following the declaration of a national state of emergency last week, PM Prayut Chan-o-cha said today that he might order a reduction or even a suspension of public transport if the rate of Covid-19 coronavirus infections does not show a sustained drop.
The PM says he "might have to prevent people from travelling." He and senior health officials believe that a reduction in commuting and travel would need to be around 90% in order to have a significant impact on the infection rate.
Prayut also says the state of emergency will stay in place and that if the situation doesn't improve, it could be extended for three months.
Regarding the 5,000 baht monthly cash handout for people affected by business closures, the PM made it clear that not all 20 million people who have applied for the money will qualify, and warned that the state will demand a refund from anyone who is ineligible or receives the money based on a fraudulent application.
For those who aren't eligible, he said the government might introduce alternative measures to help them through the crisis.
Government spokeswoman Narumon Pinyosinwat said today that the PM has instructed the army and the Interior Ministry to help local officials enforce the lockdown measures in Phuket, Yala, Pattani and Narathiwat, where the number of new infections is steadily increasing.
Travel in and out of these provinces has been banned without official permission. is granted. In Phuket, travel on and off the resort island by land or sea is prohibited, with the exception of essential goods vehicles and thos carrying construction materials. Air travel will be suspended from April 10th.
The PM has instructed TV stations to reduce coverage of boxing matches and police are to ensure that all motorcycle taxi drivers wear face masks.
Prayut has also ordered the Customs Department not to levy import taxes on surgical face masks, PPE gowns and medical supplies needed in the fight against the virus. The country's Food and Drug Administration and the Medical Sciences Department have been told to fast-track screening for such items to speed up distribution to where they are urgently needed.
The Commerce Ministry will tighten the control of egg prices and suspend egg exports until the shortage has eased.
SOURCE: Thai PBS World
Keep in contact with The Thaiger by following our
Facebook page
.
3 quarantined returnees confirmed with Covid-19 in Thailand (May 26)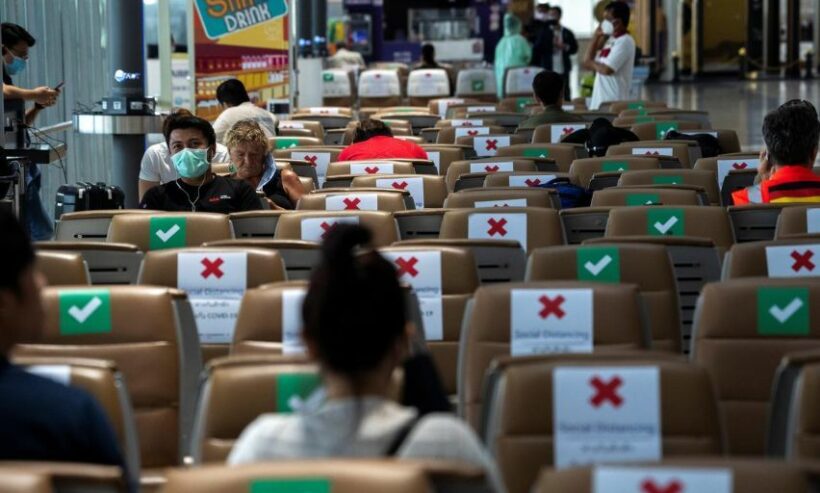 Today, in the Centre of Covid-19 Situation Administration's daily press conference, Dr. Taweesilp confirmed 3 new cases of coronavirus in Thailand, of which all were recorded as quarantined overseas repatriates. This brings Thailand 's total of confirmed Covid-19 cases to 3,045. The death toll remains at 57 fatalities with no additional deaths reported today.
Dr. Taweesilp says from the new cases all 3 patients either had mild symptoms or were asymptomatic. They are all in quarantine and under supervision.
"The first case is a 51 year old Thai masseuse, who had previously returned from Russia on May 12 and was quarantined in Chon Buri province. She had no symptoms but tested positive for the disease yesterday."
"The two others are Thai men who returned from Kuwait on May 24 after a business trip and were quarantined in Samut Prakan province. They were coughing and tested positive yesterday."
Of the total accumulated cases, 2,929 have recovered, including 1 patient who was released in the past 24 hours and 59 patients remain in hospitals.
Dr Taweesilp said that, in the past 4 weeks, in most of the country (65 provinces), no new Covid-19 cases have been recorded.
"The situation is improving thanks to public cooperation. Now we are heading towards the third stage of easing business and activity that were closed during lockdowns. It is likely to cover some higher-risk businesses and activities. They may resume with strict disease control measures."
Chonburi, where Pattaya is located, has had no new confirmed cases in over a month. Phuket has also reported 0 new cases today but with 9 patients still receiving medical care.
SOURCE: The Pattaya News| Bangkok Post
Keep in contact with The Thaiger by following our
Facebook page
.
Dozens of plastic containers per person in state quarantine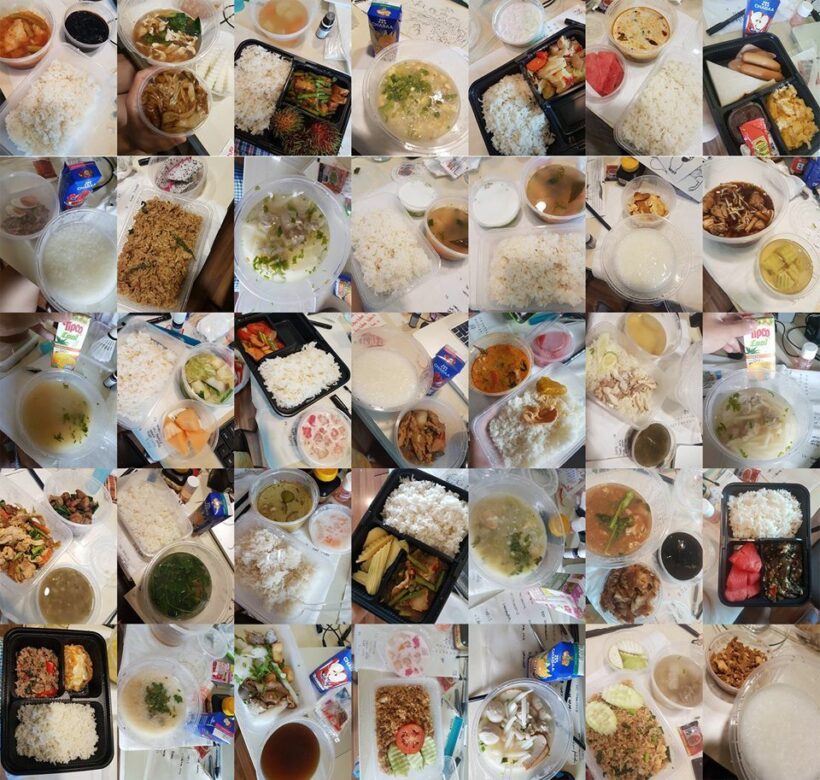 …and the rest of us haven't been helping the plastic problem either.
Thailand started the year eco-friendly by banning single-use plastic bags. All good, but with "stay at home" orders and mandated quarantines, plastic waste has been increasing. One Thai artist, who stayed in a state quarantine facility, added up all the plastic containers and bottles he used during his isolation. He had more than 100.
"I thought of this trash being multiplied by the thousands of people that had to go in state quarantine," Henry Tan told Khaosod English.
"Just my flight alone resulted in 200 people in quarantine."
If all 200 used just as much waste as Tan, that's more than 20,000 pieces of plastic waste.
Tan had to be quarantined after arriving back to Thailand from Japan. He stayed at the Palazzo Bangkok hotel. Meals were left outside his door 3 times a day, usually in a plastic box with plastic cutlery and condiments in plastic. Han took photos of the plastic containers and bottles laid out on the floor, as well as many of his meals served in plastic containers, and posted the photos on Facebook.
Plastic waste has been increasing since the pandemic, with a surge in delivery and takeaway orders. The director of Thailand Environment Institute said last month that the amount of plastic pollution has increased to 6,300 tonnes per day, Coconuts Bangkok reported last month that it was 1,500 tonnes per day before the pandemic.
SOURCES: Khaosod English | Coconuts Bangkok
Keep in contact with The Thaiger by following our
Facebook page
.
Number of curfew arrests drops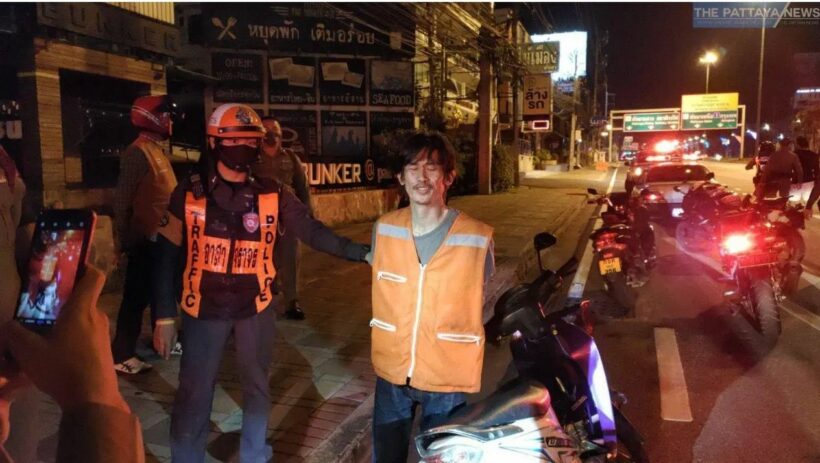 Quite a few people have stayed out late, rebelling against the nation wide curfew that requires people to be at home from 11pm to 4am. More than 200 people were arrested during 'no go' hours from late Sunday to early Monday this week. But the nightly number of curfew arrests has dropped over the past month.
Earlier this month, Thai media reported 710 arrested in 1 night for breaking curfew. At that point, the curfew was 10pm to 4am. It was recently shortened an hour, starting at 11 pm. From late Sunday to early Monday, police stopped more than 22,000 people across Thailand for allegedly breaking the curfew but only 232 were arrested, Thai media reports. Many of them had valid reasons for being out late, such as driving home from work.
Many have been arrested since the curfew was put in place. Since prisons are overcrowded, some curfew violators are now sending people to temples to volunteer at soup kitchens. Some people have been clearly violating the curfew by throwing parties, or even speeding through curfew checkpoints.
But some people are out late because they have nowhere else to go. After a homeless man was arrested for violating curfew and ordered to stay home, the Human Right Watch raised the question "How can people stay home if they are homeless?"
The curfew will probably be in place for another month, but it will probably be shortened another hour, starting at midnight instead of 11pm.
SOURCES: Thai Residents | Thai Residents | Bangkok Post
Keep in contact with The Thaiger by following our
Facebook page
.