Phuket reports 4 new Covid-19 cases, breaking 7 day streak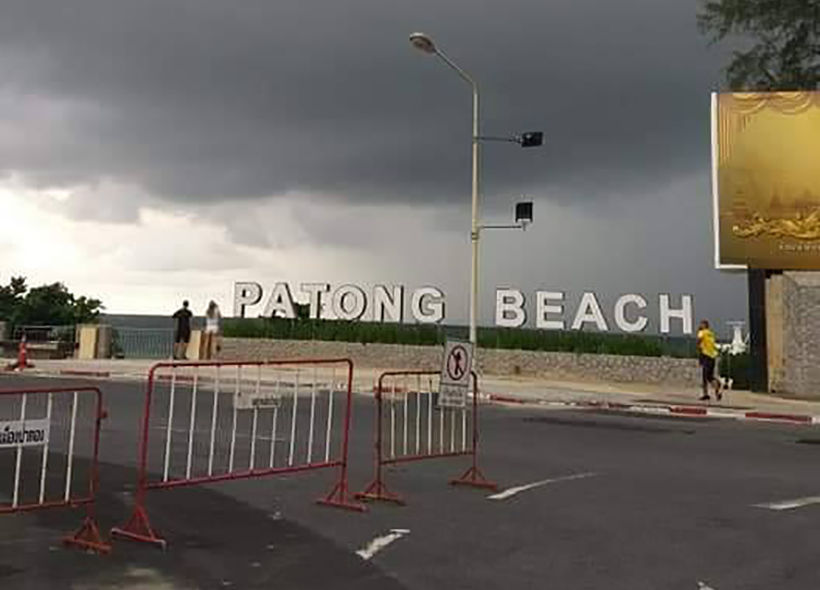 Phuket Health authorities reported 4 new cases the Covid-19 coronavirus, breaking a week-long streak with no new reported cases on the island. The number of officially confirmed infections since the outbreak began in Phuket has now risen to 224.
Here are the details of today's new cases…
Case 221: A 23 year old Thai woman, a secretarial assistant who lives Cherngtalay. The woman became ill on May 2. It was not reported whether any contacts had high risk exposure to this patient.
Case 222: A Thai woman, aged 29, an assistant manager at a convenience store who lives in Wichit, Phuket Town. She became ill on May 7. 12 people are considered at high risk.
Case 223: A 19 year old Thai man, a university student who also lives in Wichit. He fell ill on May 6. It was not reported if any people are considered at high risk from exposure to this patient.
Case 224: A 29 year old Thai man, a 'public servant' who lives in the Patong subdistrict. The man became ill on May 2.
A source, who has knowledge of the matter, has reported to The Thaiger that one of today's new cases is an active policeman working in Patong. The information has not been confirmed by the Phuket Covid-19 Incident Command Centre.
The PPHO noted that all 4 new cases are under investigation, but also said that all 4 had a history of exposure to risk areas.
The Phuket Public Relations Department announed this morning that a total of 9,656 people have been considered at risk of contracting the virus, up 62 from the 9,594 reported yesterday. Of those, 9,432 have been found not to be infected with the virus.
The Phuket Provincial Health Office, which serves as the Covid-19 Incident Command Centre, announced this morning that 5,621 "persons under investigation" have been identified during their contact tracing.
Of those, all but 75 have been cleared, according to the PPHO. They remain in hospital, comprising 29 people confirmed as infected and 46 people still awaiting test results, down 6 from the 52 reported yesterday.
4pm. Kathu. A daily sight of people needing to line up accept the kind donations of food. A sight we will likely see around the island until tourists start coming back. July? September? Next year? Nobody knows.

Posted by The Thaiger Phuket on Saturday, May 9, 2020
VIDEO: 4pm, May 9. Kathu. A daily sight of people needing to line up accept the kind donations of food – The Thaiger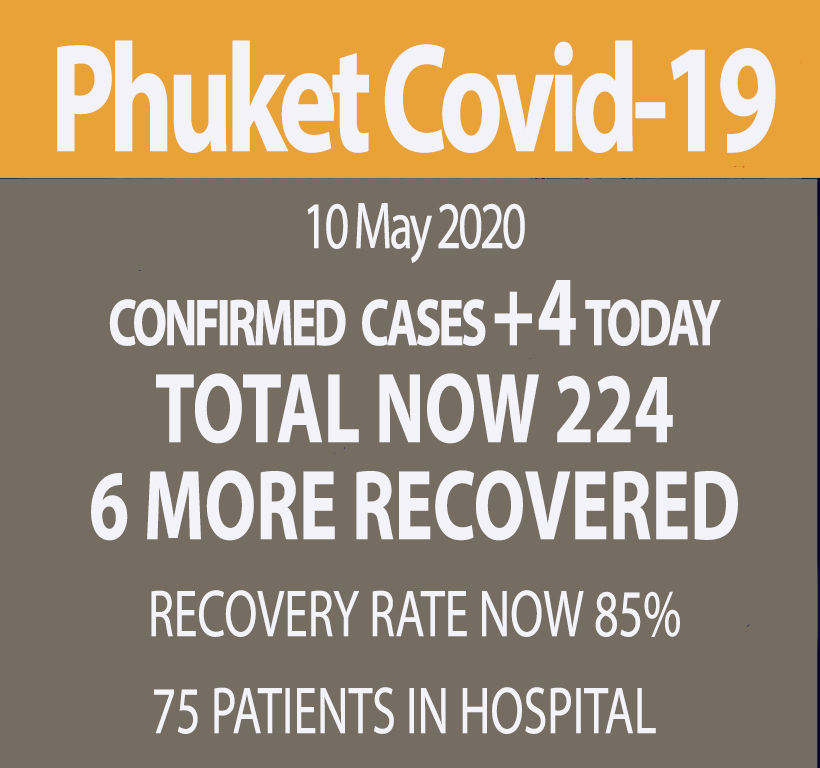 SOURCES: Newshawk Phuket | Phuket News
Keep in contact with The Thaiger by following our
Facebook page
.
New rules for Thai cinemas to re-open in Phase 3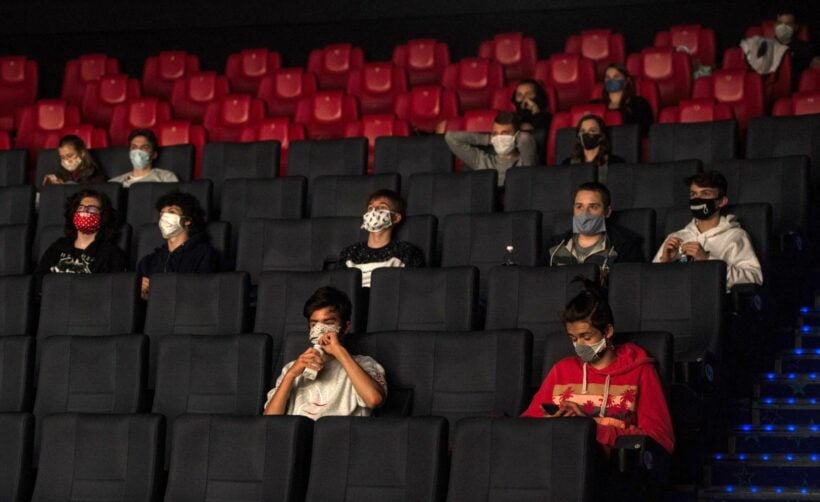 As part of Phase 3 of the easing of Emergency Decree restrictions enacted to fight the spread of Covid-19, cinemas will be allowed to reopen on June 1 (though many operators are unlikely to do so as food and drink are their main revenue source and the movie companies say there are currently no new movies to release…)
The Centre for Covid-19 Situation Administration has released the rules for the reopening, designed to help encourage social distancing and prevent any possible spread of the virus
The rules are…
No eating or drinking in the movie theatre. Patrons can eat concession food outside the viewing room, but the cinema must have a properly spaced eating area that encourages social distancing, with partitions
A maximum of 2 people can sit next to each other. Others must be spaced out at least 3 seats apart. People must not be seated directly in front or behind others
Film festivals and nonstop screenings are prohibited
Cinemas must be fully sanitised and cleaned after every viewing
Masks must be worn at all times during a film
Cinema staff will be asked to enforce the rules about eating, drinking and social distancing
SOURCES: The Pattaya News | Nation Thailand
Keep in contact with The Thaiger by following our
Facebook page
.
6 guidelines issued for schools to re-open in July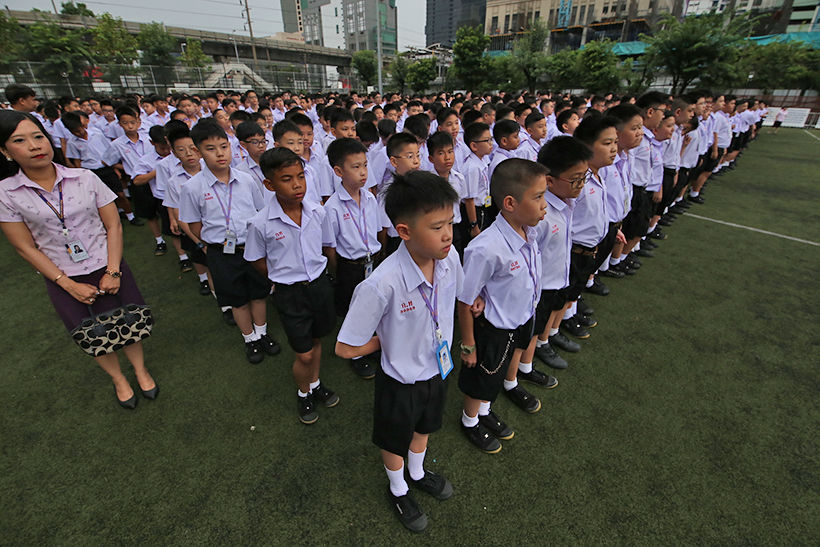 The government is considering allowing schools in Covid-19 infection-free areas to open in July, and the Public Health Ministry has issued 6 guidelines to schools nationwide on how to guard against the spread of virus among students and faculty once they reopen. The Department of Health's director-general made the announcement yesterday.
"The first point that must be emphasised is preventing the spread of Covid-19 and other germs by setting up screening checkpoints at all entrances to check for fever and other symptoms. Furthermore, schools must stick to strict rules on wearing face masks and washing hands frequently, as well as providing adequate alcohol gel or handwashing stations."
She says that classes should have no more than 20-25 students in order to maintain a distance of at least 1 metre between students.
"This will pose a challenge for schools as normally each classroom has around 40 students. Schools may employ an alternate study schedule where half of the students study online at home while the other half attend the school, and then switch at a suitable interval."
"The second point is to prepare lessons and learning materials that are suitable for both classroom and online learning, to ensure that no student's education is hindered during the Covid-19 crisis. The third point is to give underprivileged and disabled children the same learning opportunities as other students by providing suitable protection equipment or specialised tools to facilitate their education both at home and in school."
The fourth point is to protect the health and welfare of children from families who have fallen ill with or are under investigation for the virus. Measures must be taken to ensure that affected students are not excluded from their peer groups.
The fifth point is to provide infrastructure to prevent the spread of the virus in schools, including additional handwashing sinks, partitions in cafeterias, and rearrangement of classrooms, hallways and communal areas to maintain social distancing.
"The sixth point that school should focus on is administration of their budgets, as these measures will increase the financial burden on the school and possibly on parents. Schools must make sure they are financially sound before reopening so they can ensure uninterrupted operation until the end of the semester."
SOURCE: Nation Thailand
Keep in contact with The Thaiger by following our
Facebook page
.
Phuket officially reopens Monday, but with restrictions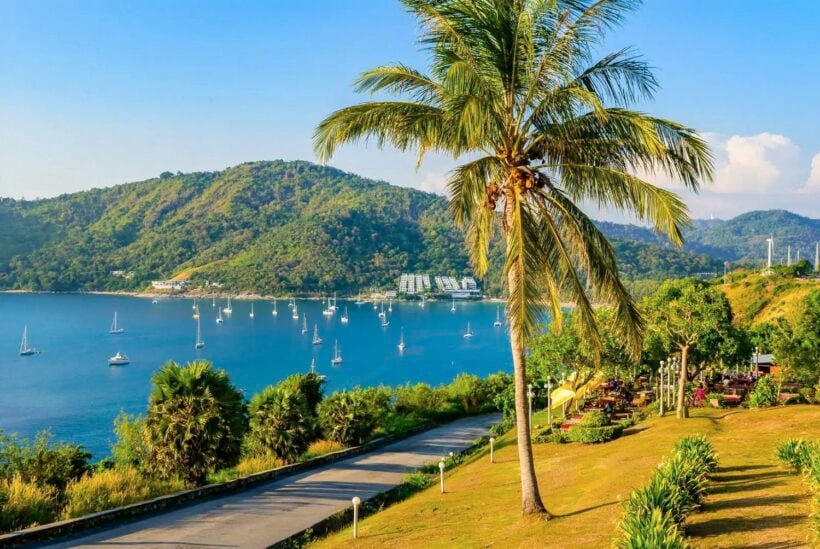 Phuket is scheduled to reopen to outsiders on Monday, to coincide with the start of Phase 3 of the easing of Emergency Decree restrictions enacted to fight the spread of Covid-19. It will also be a pleasant respite for the islanders who have been cooped up on the island since the last week of March.
Phuket's outgoing governor says his administration has sought approval from the Civil Aviation Authority of Thailand to reopen Phuket International Airport to domestic flights, and will resume marine services at 24 of the island's piers from Monday as well.
Permission to reopen the airport has not been given at this time.
Sarasin Bridge, Phuket's only land connection to the mainland, will also be fully reopened for access to and from the island. Since the start of May there has been restricted access across the bridge where some 50,000 people registered to depart the island.
Some restrictions will remain in force: visitors to Phuket from Bangkok, Nonthaburi, Narathiwat and provinces where new infections have been reported in the past 28 days, will be required to enter 14 day home quarantine, unless the they plan to remain in Phuket for fewer than 3 days.
The provincial prison will also reopen for visits from June 8.
SOURCE: Thai PBS World
Keep in contact with The Thaiger by following our
Facebook page
.