Full list of businesses allowed to reopen this Sunday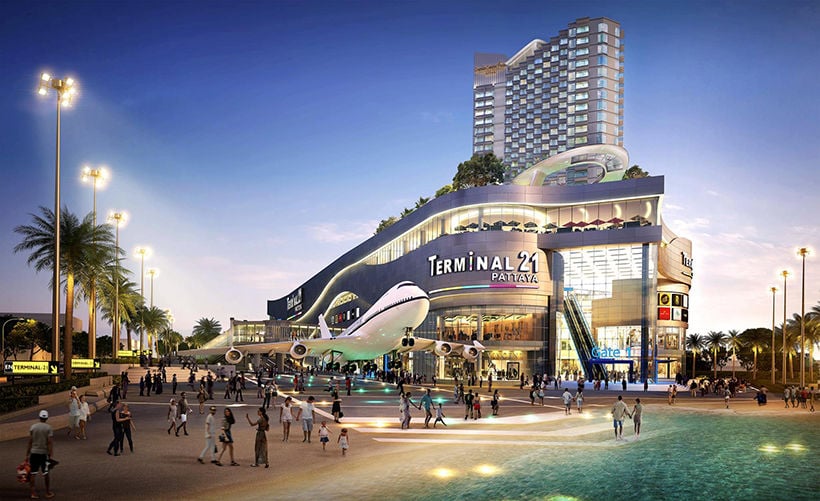 Quick. Read it before it changes.
The government has announced which types of businesses will be allowed to reopen on Sunday as it begins "Phase 2" of its 4 step plan to slowly unlock and reopen businesses closed across the country due Covid-19. Mind you this is the list published today. There's a whole day tomorrow for everything to change again!
Thailand appears to have had remarkable success in controlling the spread of the virus, with several weeks of single digit daily increases and several days, including today, with no cases locally transmitted nationwide. So, as promised, the government has announced that tens, if not hundreds, of thousands of closed businesses will reopen this Sunday, and get millions back to work, many who have been out a job for nearly 2 months.
The businesses named below are what CCSA spokesman Dr Taweesilp Visanuyothin announced will be permitted to reopen this Sunday. The final order for this has not been published in the Royal Gazette, but that's expected tonight or tomorrow. The list could change prior to the final order. What's more, provincial governors have discretion to strengthen any restrictions or regulations.
We'll get this one out of the way upfront…
Beaches remain strictly closed until at least the end of the month.
And now for the rest of the list…
Shopping Malls, department stores, outlet malls, community malls. Entertainment venues in malls, like bowling alleys, bars, theme parks, karaokes, arcades and play areas will remain closed for now.
Massage shops and spas will also remain closed, whether in or out of malls. The government has decided not to move forward with a plan to open foot massage shops only at this time, so all massage shops are to remain closed until a future phase. This also includes steam baths, herbal steam baths and saunas.
Larger restaurants, including restaurants in malls, with the caveat of strict hygiene and physical distancing rules. Food courts in shopping malls, office buildings and department stores may also reopen, but they too must follow strict rules. No alcohol sales are allowed in restaurants of any kind at this time.
Retail stores, wholesale stores, etc. may reopen. This includes office supply stores, home improvement stores, electronic stores, furniture stores, building material stores and all large markets, with proper hygiene and physical distance requirements.
Some beauty clinics may reopen, specifically ones with skin and laser works, but not face-related ones at this time. Weight control clinics, tattoo and piercing shops etc. will remain closed.
Some small gyms and pools may reopen, with strict rules and not for gatherings or parties. in regard to pools.
Museums, public libraries, flower and garden parks, art galleries can reopen. Strict physical distancing must be observed.
Movie and video filming locations that require a production team. The limit is 10 people on set and a total of 50 people in production and at the venue overall. Action movies or shows with action scenes must not be filmed at this time.
Some small meeting rooms in venues like hotels are allowed to reopen, although number of people must be small. No opening of training seminars, convention centers, etc.
With regards to hotels, they fall under different rules and regulations and are not closed in every province. Hotels can open when they choose, although in several provinces previous orders informing all hotels to close still apply until the emergency decree finishes, whenever may be.
Nearly all entertainment style venues, like bars, nightlife, clubs, karaokes and the like remain closed until a future phase.
SOURCE: The Pattaya News
Keep in contact with The Thaiger by following our Facebook page.
Never miss out on future posts by following The Thaiger.
Arrest warrants sought for 8 civilians suspected of smuggling migrant workers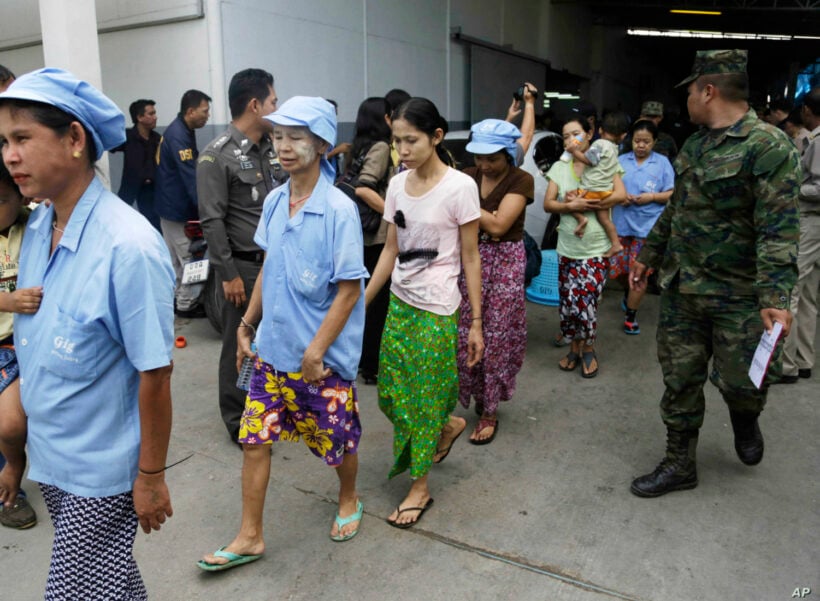 Deputy national police chief Damrongsak Kittiprapas has confirmed that arrest warrants are being sought for 8 civilians implicated in the illegal smuggling of migrant workers. The Bangkok Post reports that the 8 face charges of aiding and abetting illegal immigration. The workers were trafficked from Myanmar to the central Thai province of Samut Sakhon, where the latest outbreak of Covid-19 began last month. 20 police officers are also being investigated for their role in the smuggling operation. They have been suspended from duty pending a full investigation. It's thought there are up to 25 police officers suspected of involvement.
"After tracing the migrant workers' route into Samut Sakhon and then jobs at its shrimp market, we found that most received direct assistance from more than 20 police officials and eight civilians. They smuggled the workers across the border in Sangkhla Buri district of Kanchanaburi and then provided transport to get them to Samut Sakhon."
Damrongsak says an investigative committee is being set up prior to criminal prosecution and disciplinary action being taken against the police officers involved.
"A formal fact-finding procedure will be carried out before both disciplinary and legal action is pursued against them."
The committee, which is being chaired by the assistant national police chief, will work with a separate panel set up by the government to investigate the role of police officers in people smuggling. The committee is mostly made up of police officers. Damrongsak says PM Prayut Chan-o-cha insists that investigating officers carry out their duties in an honest and transparent manner.
SOURCE: Bangkok Post
Keep in contact with The Thaiger by following our Facebook page.
Never miss out on future posts by following The Thaiger.
40 arrested in a suspected gambling house in Nonthaburi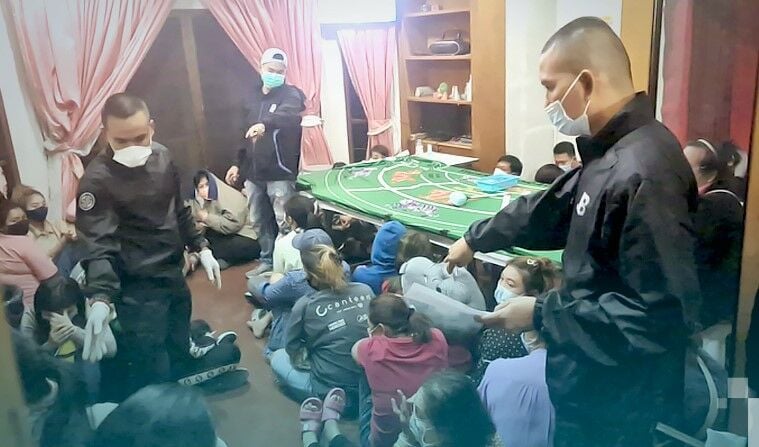 Last night, police raided a house in Nonthaburi and arrested 40 people for allegedly gambling.
According to the deputy chief of the Central Investigation Bureau, 33 are Thais and 7 are migrant workers of the casino. The officials also confiscated decks of cards of the Dragon-Tiger game, plastic chips and some cash as evidence.
During the raid, the migrant workers allegedly revealed that the gambling operations at the home had only been going on for 2 days and that the owner planned to move it to other locations.
Police have been cracking down on gambling after the Covid-19 outbreak at a Rayong gambling den in line with the PM's order made last week to shut down the illegal venues and tracking down "influential figures."
SOURCE: National Thailand
Keep in contact with The Thaiger by following our Facebook page.
Never miss out on future posts by following The Thaiger.
Former finance minister proposes legalisation of gambling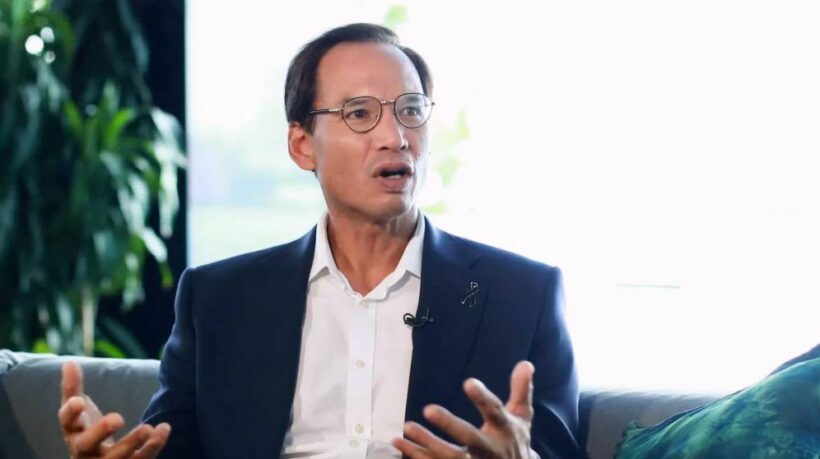 With Covid-19 cases linked to some illegal gambling dens, causing a headache for health officials trying to track down elusive gamblers to contain the virus, the former Finance Minister floated the idea to legalise gambling.
The former Finance Minister and current leader of the Kla Party, Korn Chaitkavanich, claims legalising gambling will help contain the spread of Covid-19. He also hinted that it will gain more tax revenue. If it's legalised, gamblers will spend their money in legal casinos that pay taxes, drawing in more money the government can use for public improvements, he says.
The Royal Thai Police spokesperson insists police are pursuing legal action against owners of the illegal gambling dens. Interior Minister Anuphong Paojinda has also told provincial governors to suppress illegal gambling dens and take responsibility if more gambling dens are found.
SOURCE: Bangkok Post
Keep in contact with The Thaiger by following our Facebook page.
Never miss out on future posts by following The Thaiger.