Thailand turns to China to revive post-Covid tourist economy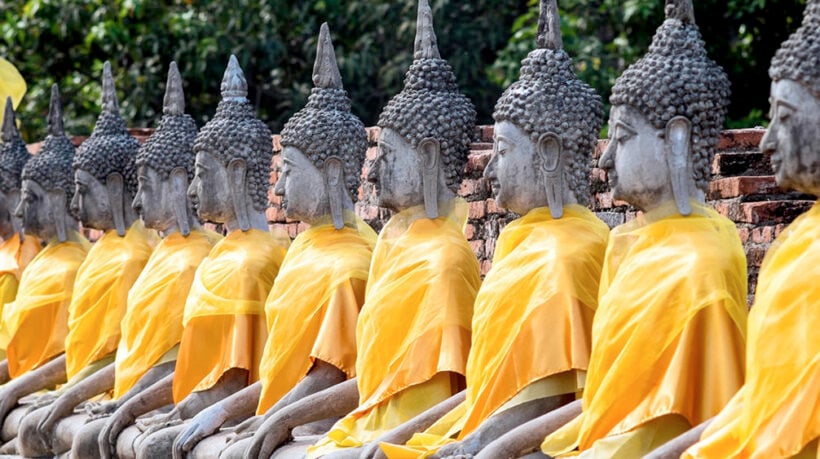 The Covid-19 pandemic has crushed Thailand's tourism sector, long considered a lifeline for the nation's already battered economy, as numbers of foreign visitors have dropped below even the worst predictions plunging 76.4% in March from last year after a 42.8% drop in February.
For an economy that derives 12-14% of its gross domestic product from tourism, receipts, the impact of the pandemic have been disastrous, putting at least a million tourism workers out of a job. The road back from this point will be fraught with problems placing the Thai economy on a warpath for at least the next 2-3 years.
But with infection rates flattening in Thailand since early April, hopes are high in segments of the tourism industry, that the easing of some rules under the national state of emergency in the coming weeks might bring some relief to the travel economy.
Like China and many Asian destinations, Thailand's tourism recovery trajectory is expected to be initially centred on domestic and local corporate travel before radiating back into into international and regional travel.
When borders open and international travel bans are lifted, China will almost certainly resume its dominant role in Thailand's inbound tourism sector. How this major feeder market for Thailand (and many destinations around the world), is expected to begin travelling again will offer strategies for those suffering through today's crisis.
Findings by Chinese travel giant Trip.com have long ranked Thailand among the first outbound destinations Chinese travelers want to visit post-coronavirus.
A survey conducted by C9 Hotelworks and Delivering Asia Communications of over 1,000 respondents in China's first-tier cities indicated that 53% of Chinese travellers are planning overseas travel in 2020, with August, October and December the most popular months for the remainder of the year. (This wishful thinking is based on surveys done a month ago and foreshadows no additional barriers, restrictions or delays being imposed in either China or Thailand).
Of those surveyed, 71% said they'd like to travel to Thailand and, in a notable shift, 83% would choose independent travel over group tours. The FIT travellers are the ones that revolutionised Chiselers travel within Thailand over the past 3-4 years, as the Chinese evolved from the tour groups to independent travellers – doing their own bookings and choosing their own tours and itineraries.
With the Chinese government's ban on outbound group travel still in place, the independent traveller segment will be the driving force of China's outbound travel market, when travel bans, at both ends, start being lifted.
But C9 Hotelworks' Managing Director Bill Barnett says that these waves of "early pioneers" will likely show a weaker appetite for lesser known brands and gravitate toward familiar destinations, at least in the initial stages. Bangkok, Phuket, Chiang Mai, Koh Samui and Pattaya respectively continued to rank as Thailand's top five destinations for Chinese travellers in the survey.
Delivering Asia Communications Director Vanessa Zhu said during a webinar that the comeback of the Chinese market will be led by independent travellers, a digitally savvy segment who tend to be between 20 and 40 years old and already possess a keen interest in experiences.
Unlike the older generation who will tend to be more cautious of travelling overseas after the pandemic, the deep integration of travel into the lifestyles of the under-40 set also means this group believes the risks of overseas holidays can be reduced with technology and smartphone usage, according to Zhu.
In the wake of the coronavirus, she stressed that it's even more crucial for Thail hotels keen on the Chinese market to be adept in popular Chinese travel e-commerce sites like Ctrip and Fliggy as well as payment systems like Alipay.
The online behaviours acquired by many during the coronavirus lockdown will likely accelerate the digitalisation across China's travel population and all of its age groups.
The Phuket Hotels Association, with 74 member hotels (out of approx. 1,750), is also working on a local initiative. As part of the island's re-opening hotels will centre on issues like safety and hygiene, according to Barnett, founder of the association.
By June, Barnett expects health protocols to be established for international travel. Local airlines including Thai AirAsia, Thai Lion Air and Bangkok Airways have already outlined their inflight social distancing measures: mask-wearing for all passengers, no food and drinks served or sold on board, empty middle seats, etc. to be rolled out with the resumption of some domestic flights in May.
SOURCE: Skift | C9hotelworks
Keep in contact with Thaiger by following our Facebook page.
Never miss out on future posts by following Thaiger.
One more Covid-19 death in Thailand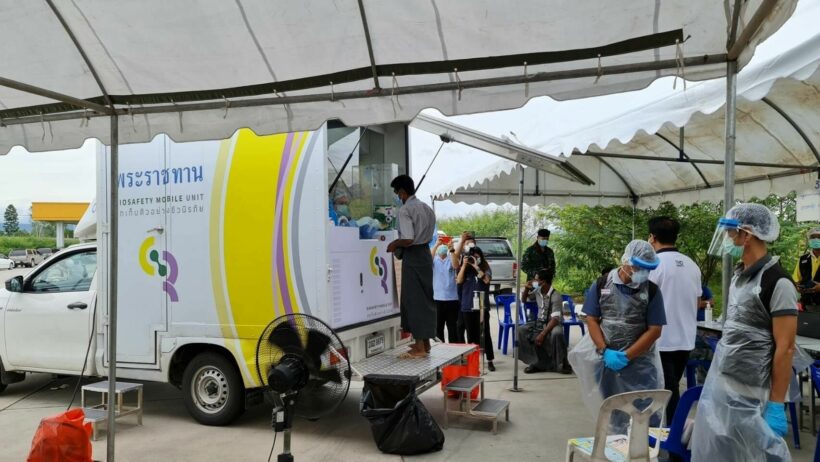 One more person has died from Covid-19 in Thailand and 78 new cases reported. The total number of deaths now stands at 86 with 26,757 Coronavirus cases
The most recent death was a 56 year old Woman from the central province of Samut Sakhon. On February 19 she tested positive for Covid-19 and 4 days later she was put on a ventilator.
She had been in the hospital for several weeks and was also a diabetic according to the centre for Covid-19 situation administration. Her Symptoms had been a cough, fever, and muscle pain.
Of the 78 new cases, 11 cases were discovered from people who had arrived in the country and were already in quarantine. 34 cases were found through active case finding with the highest number of 32 located in the Samut Sakhon province. 33 cases were detected at outpatient departments, with the highest number (16 cases) also found in the Samut Sakhon province and 13 found in Bangkok.
Thailand, in total has had 26,172 cases, of which 26,086 have recovered with 86 having succumbed to the virus. Worldwide, 488,414 new cases and 9,361 additional deaths were recorded, bringing the world total to 119.6 million cases and 2.6 million deaths.
The United States has been the hardest hit with Covid-19 and has had 29.9 million cases and 545,544 deaths. Brazil is now the second worst-hit country in the world with 85,665 new cases and 2,216 deaths reported yesterday, increasing the total number of cases overall in the country to just short of 11.5 million. The total number of deaths in Brazil now stands at 275,105
India is now ranked third with 11,333,728 million total cases and 158,483 total deaths and Russia is ranked 4th with 4,380,525 million cases and 91,696 deaths.
Source: Worldometer/Bangkok Post
Keep in contact with Thaiger by following our Facebook page.
Never miss out on future posts by following Thaiger.
Tokyo Olympics may cost almost US$2 billion more due to Covid delay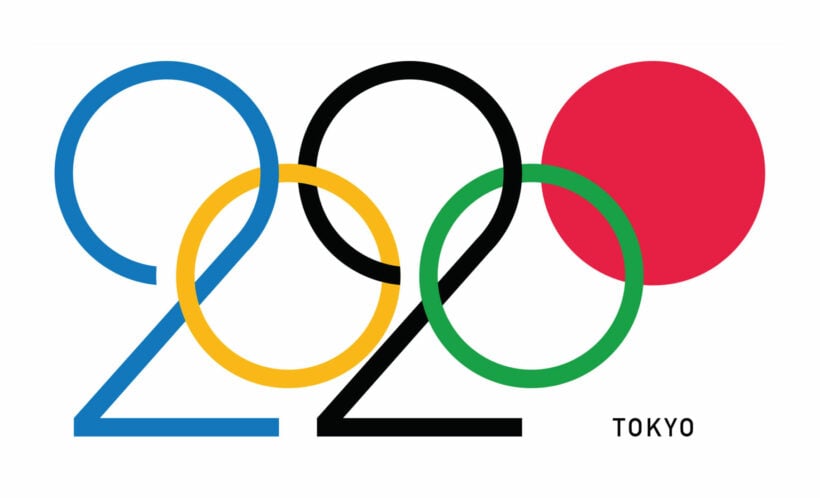 The Tokyo Olympics may cost almost US$2 billion more than its original budget of US$13 billion, after it has been delayed due to the coronavirus pandemic. Olympic organisers say they will decide on the increased budget for the Games after communicating with Japan's government and Tokyo. The Games were postponed by 1 year after Covid-19 spread worldwide, with its opening date set to July 23, 2021. Of all the events postposed because of Covid-19, the Olympics was the biggest and most complex to postpone.
Such a delay has yielded new costs, from retaining the organising staff, rebooking venues and transportation. Not to mention, the question of if the event can actually proceed safely. But Olympic officials are reaffirming that the Games can, indeed, be held following safety measures.
Such covid safety measures are reportedly another reason why the price of the event has increased, although the new estimated cost doesn't include such measures. Officials say they are expecting the additional costs to be paid for by the Japanese government. Organisers and officials are reportedly considering a long list of possible virus countermeasures that they hope will make the Games possible, even if a vaccine is not yet available.
A dialed-down, lower-cost Olympics plan was announced in September, with banners, mascots, meals, and athlete welcome ceremonies being scrapped along with fewer free tickets to be offered. A senior official has said that Tokyo Olympics test events will resume in March with a decision on fan attendance to be made in the spring season.
Thomas Bach, the International Olympic Committee Chief says he is very confident that the Games will have attending fans. However, fan enthusiasm has decreased inside of Japan, with summer polls indicating only 1 in 4 Japanese people wanting the Games to happen, with most wanting them to be postponed or even fully cancelled.
So far, Tokyo has reported just over 40,000 cases of Covid, with Japan reporting 145,000 cases since the pandemic began.
SOURCE: Bangkok Post
Keep in contact with Thaiger by following our Facebook page.
Never miss out on future posts by following Thaiger.
Singaporean woman gives birth to baby with Covid antibodies in system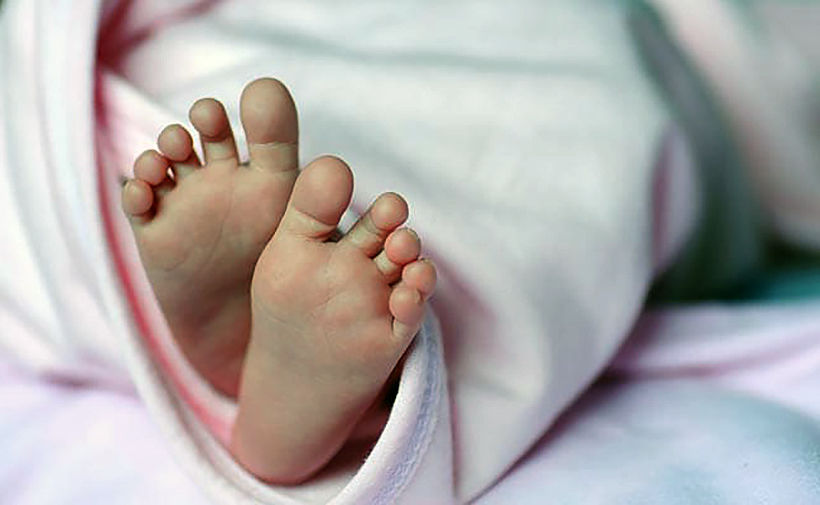 A Singaporean woman has given birth to a baby with Covid antibodies in its system, giving new clues into whether Covid can be transferred from mother to child. The woman, Celine Ng-Chan, was infected with the virus in March during her pregnancy, and gave birth this month to her Covid-free baby.
"My doctor suspects I have transferred my Covid-19 antibodies to him during my pregnancy."
The World Health Organisation says it is not yet known whether a pregnant woman with Covid-19 can pass the virus to her foetus or baby during pregnancy or delivery.
Ng-Chan became mildly sick from the virus, but was discharged from the National University Hospital after 2.5 weeks. So far, the World Health Organisation says it is not yet known whether a pregnant woman can pass the virus to her fetus or baby during pregnancy or delivery, but this new finding helps researchers with new information. The active virus has not been found in samples of fluid around the fetus in the womb or in breast milk as of now, with Chinese doctors reporting such detection of antibodies in babies born to women, who have been infected with the virus, has been shown to decline over time.
New York Presbyterian/Columia University Irving Medical Centre has also reported in October, in JAMA Pediatrics, that the transmission of the virus from mothers to babies is rare, further pointing towards the risks being minimal of the possible transmission from mother to baby either in the womb, during delivery, or in breastfeeding.
Meanwhile, a 29 year old female Thai returnee from Myanmar has tested positive for Covid in Chiang Mai, after visiting the hospital with flu-like symptoms. She was the only local case reported, out of 5 other positive tests, with officials saying she is believed to have contracted the virus in Myanmar.
The positive test on November 27, came after she was out and about, with authorities saying 326 people are suspected of coming in contact with the woman. The woman reportedly visited a mall to eat Japanese shabu, watched a movie, visited a karaoke bar, and used public transportation before her positive diagnosis.
SOURCE: NDTV.com
Keep in contact with Thaiger by following our Facebook page.
Never miss out on future posts by following Thaiger.