Thailand turns to China to revive post-Covid tourist economy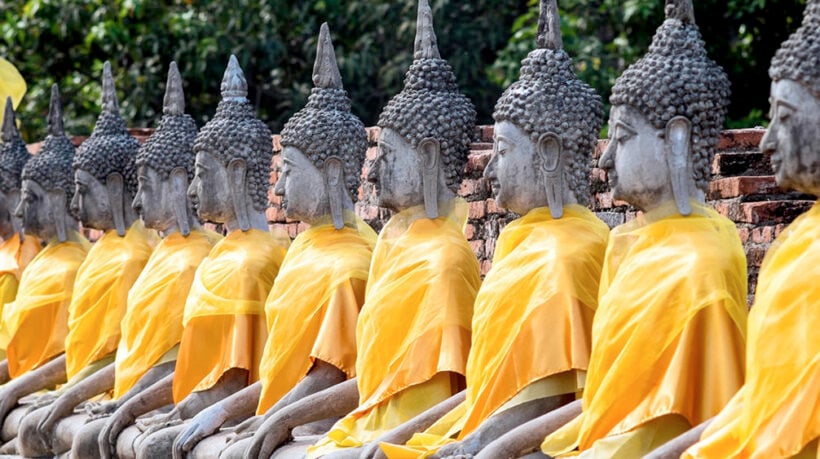 The Covid-19 pandemic has crushed Thailand's tourism sector, long considered a lifeline for the nation's already battered economy, as numbers of foreign visitors have dropped below even the worst predictions plunging 76.4% in March from last year after a 42.8% drop in February.
For an economy that derives 12-14% of its gross domestic product from tourism, receipts, the impact of the pandemic have been disastrous, putting at least a million tourism workers out of a job. The road back from this point will be fraught with problems placing the Thai economy on a warpath for at least the next 2-3 years.
But with infection rates flattening in Thailand since early April, hopes are high in segments of the tourism industry, that the easing of some rules under the national state of emergency in the coming weeks might bring some relief to the travel economy.
Like China and many Asian destinations, Thailand's tourism recovery trajectory is expected to be initially centred on domestic and local corporate travel before radiating back into into international and regional travel.
When borders open and international travel bans are lifted, China will almost certainly resume its dominant role in Thailand's inbound tourism sector. How this major feeder market for Thailand (and many destinations around the world), is expected to begin travelling again will offer strategies for those suffering through today's crisis.
Findings by Chinese travel giant Trip.com have long ranked Thailand among the first outbound destinations Chinese travelers want to visit post-coronavirus.
A survey conducted by C9 Hotelworks and Delivering Asia Communications of over 1,000 respondents in China's first-tier cities indicated that 53% of Chinese travellers are planning overseas travel in 2020, with August, October and December the most popular months for the remainder of the year. (This wishful thinking is based on surveys done a month ago and foreshadows no additional barriers, restrictions or delays being imposed in either China or Thailand).
Of those surveyed, 71% said they'd like to travel to Thailand and, in a notable shift, 83% would choose independent travel over group tours. The FIT travellers are the ones that revolutionised Chiselers travel within Thailand over the past 3-4 years, as the Chinese evolved from the tour groups to independent travellers – doing their own bookings and choosing their own tours and itineraries.
With the Chinese government's ban on outbound group travel still in place, the independent traveller segment will be the driving force of China's outbound travel market, when travel bans, at both ends, start being lifted.
But C9 Hotelworks' Managing Director Bill Barnett says that these waves of "early pioneers" will likely show a weaker appetite for lesser known brands and gravitate toward familiar destinations, at least in the initial stages. Bangkok, Phuket, Chiang Mai, Koh Samui and Pattaya respectively continued to rank as Thailand's top five destinations for Chinese travellers in the survey.
Delivering Asia Communications Director Vanessa Zhu said during a webinar that the comeback of the Chinese market will be led by independent travellers, a digitally savvy segment who tend to be between 20 and 40 years old and already possess a keen interest in experiences.
Unlike the older generation who will tend to be more cautious of travelling overseas after the pandemic, the deep integration of travel into the lifestyles of the under-40 set also means this group believes the risks of overseas holidays can be reduced with technology and smartphone usage, according to Zhu.
In the wake of the coronavirus, she stressed that it's even more crucial for Thail hotels keen on the Chinese market to be adept in popular Chinese travel e-commerce sites like Ctrip and Fliggy as well as payment systems like Alipay.
The online behaviours acquired by many during the coronavirus lockdown will likely accelerate the digitalisation across China's travel population and all of its age groups.
The Phuket Hotels Association, with 74 member hotels (out of approx. 1,750), is also working on a local initiative. As part of the island's re-opening hotels will centre on issues like safety and hygiene, according to Barnett, founder of the association.
By June, Barnett expects health protocols to be established for international travel. Local airlines including Thai AirAsia, Thai Lion Air and Bangkok Airways have already outlined their inflight social distancing measures: mask-wearing for all passengers, no food and drinks served or sold on board, empty middle seats, etc. to be rolled out with the resumption of some domestic flights in May.
SOURCE: Skift | C9hotelworks
Keep in contact with The Thaiger by following our
Facebook page
.
Never miss out on future posts by
following The Thaiger
.
Despite special tourist visa approval, hoteliers remain skeptical about reopening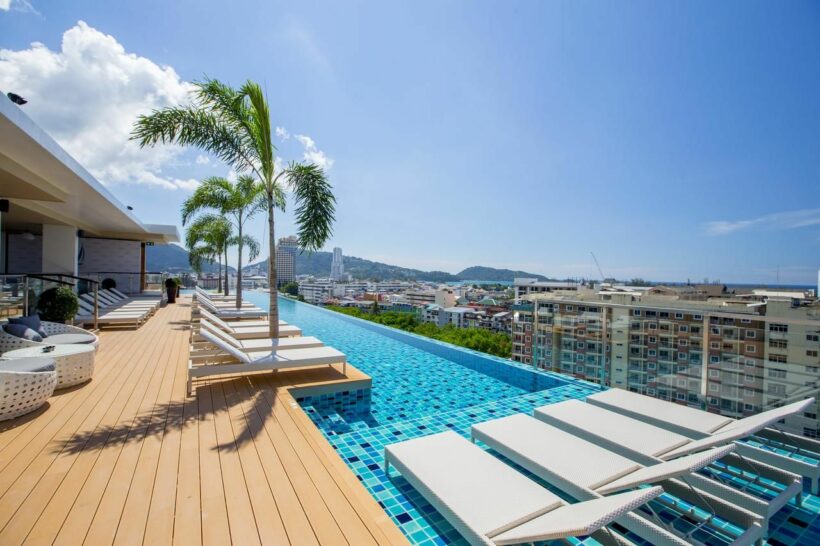 As news comes of the cabinet approving a special long-term tourist visa scheme, hoteliers are remaining skeptical about reopening due to the lack of clarity in the recent announcement, which will reportedly take effect next month. The president of the Thai Hotels Association's southern chapter says more hoteliers will consider reopening if the government gives further information about the plan in terms of prospective markets, arrival dates, origin countries, and flights.
Such details would allow hotels to prepare themselves ahead of time to offer services as alternative state quarantine premises as at least 60 hotels in Phuket are awaiting approval to operate as such a facility.
Around 90 percent of Phuket hotels reportedly remain closed and are revising their plans on a monthly basis to ensure any future income will not fall behind operation costs. In Chon Buri, the Tourism Council says only half of the 200 registered hotels have reopened, with up to 20 hotels applying for ASQ certification.
Another issue keeps hoteliers on standby as most international flights are currently only operating at Bangkok's Suvarnabhumi airport, giving foreigners entering Thailand limited options for undergoing a state quarantine. Apart from landing in the country's capital, tourism-related agencies also have to find appropriate marketing campaigns that would target visitors willing to comply with the 14-day mandatory quarantine requirements upon arrival.
Areas outside of Bangkok will need special transportation allowances set up for those entering through Suvarnabhumi to be transferred to their end destinations without being exposed to large groups of people.
Otherwise, as seen in the North with only 30% of hotels having reopened-some with only a 10% occupancy rate, hoteliers await further details of the scheme which is reportedly set to run between October 2020 to November 2021.
SOURCE: Bangkok Post
Catch upwith the latest daily "Thailand News Today" here on The Thaiger.
Keep in contact with The Thaiger by following our
Facebook page
.
Never miss out on future posts by
following The Thaiger
.
Trials and tribulations 3. Returning to Thailand in the Covid era – on the home straight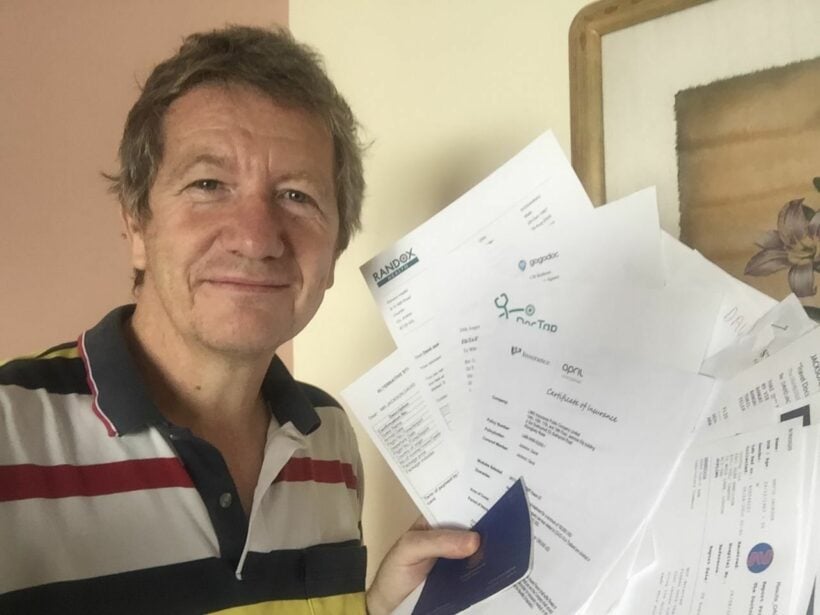 byDavid Jackson
Monday morning and I'm on the home straight assuming I pass my final Covid test that I took yesterday morning.The situation hasn't been too bad over the weekend as I was allowed outside into the hotel's garden area for 40 minutes each day. On Saturday the threat of rain caused the nurse to request my early return to my hotel room, presumably the paranoia of any possible illness caused her some consternation; luckily the rain didn't materialise and I stayed outside, I am a Brit… rain happens!
It certainly feels good on the eyes to see infinity and to finally observe people going about their daily business in the adjacent street whilst safely socially distanced at 300m.The garden area here in this hotel is full of flowers and small trees so I have modified my room race track into an outside one although, regrettably, my times for ten laps are actually getting longer.
You can read David's first and second articles about his time in quarantine.
Every Alternative State Quarantine (ASQ) Hotel is paired with a local hospital and the nurses keep a good eye on you via the Line app.Every morning and night you have to report your temperature and they especially enjoy asking about your stools… welcome to Thailand. Incidentally, and most definitely not in any way related to the previous statement, there has been plenty of fruit and vegetables provided in both the Thai and Farang meals.
I have been asked to go into greater detail about the processes involved in the home country prior to embarkation.I must make a disclaimer here since I imagine systems and procedures will be changing rapidly, but this was my process.I have not included costings because this would depend upon the point of origin and many other factors.
The flight for me was booked via Thai Airways although the initiator of the paperwork for this flight was, in my case the Royal Thai Embassy in London.I eventually managed to book an ASQ myself after some stress because I was convinced there were not initially enough available.
In my case I did not need a visa since I already had a work permit and my exit/re-entry visa from a few months ago was still valid.The embassy will then issue you with a Certificate of Entry document so they know exactly when you are arriving in order to arrange the welcome committee (see my first article from last week). Incidentally I did everything online and there are some excellent staff at this embassy who really are working way beyond their remit so treat them well because they sincerely want to facilitate your return.
So, you now have a date and confirmed flight so stage two needs to begin.For me, I needed an additional insurance although I imagine many repatriates will already be covered, the key statement which should be shown on the certificate is Covid Cover to USD 100,000 and the welcome party will scrutinise this piece of paper so make sure it is bona fide.I used a Thai company via an agent and this contract was efficiently turned around in less than 48 hours.
The final two products are time specific.A 'free of covid' certificate undertaken via the PCR (aka. swab-up-nose) method plus fit-to-fly certificate.The rules are a validity of 72 hours prior to checking in for the flight and the embassy eventually confirmed a revised statement of 72 hours from the result and date of the certificate, not when the swab was taken. For me my covid test certificate was dated one day too early yet the doctor writing the fit-to-fly was happy to write a statement confirming the Covid test and dated it all within the 72 hour period.
This is what you need in specific order (excluding visa)…
Flight
Hotel
Insurance
Certificate of Entry (free from Thai embassy)
Covid Free Certificate
Fit to Fly certificate, or letter from a doctor (online in my case)
It was not cheap so do your maths; I have a job here in Thailand and certainly did not want to let down my boss, colleagues and students, so I 100% had to return. I personally do not think any of this is sustainable long term since the process which I followed, plus the 15 days lack of freedom, are brutal.Nevertheless, the hotels have done a grand job at making this happen so I imagine there will be some reverse pressure to maintain the 14 day quarantine for the time being if only to recoup some of this investment.
What an incredibly difficult year. The world is in a mess; we have virtually overnight destroyed the numerous transhumance systems created over many years to apparently save lives. We walk around scared to shake hands hidden behind masks and visors, like Armageddon is imminent, yet the 900,000 covid deaths are replaced in less than three days with new born children globally.
Let us hope that over the next few months the decision makers become slightly more pragmatic and, in my opinion, start to think about the longer-term economy and the status of foreign visitors within that.In the meantime, good luck with your paperwork and welcome back to The Land of Smiles.
The accompanying picture shows what can be achieved in eleven days using volumes and volumes of food packaging, chop-sticks, random pieces of plant and a pot scourer.
David Jackson in an English teacher and former headmaster from London working at St Mark's International School, Bangkok.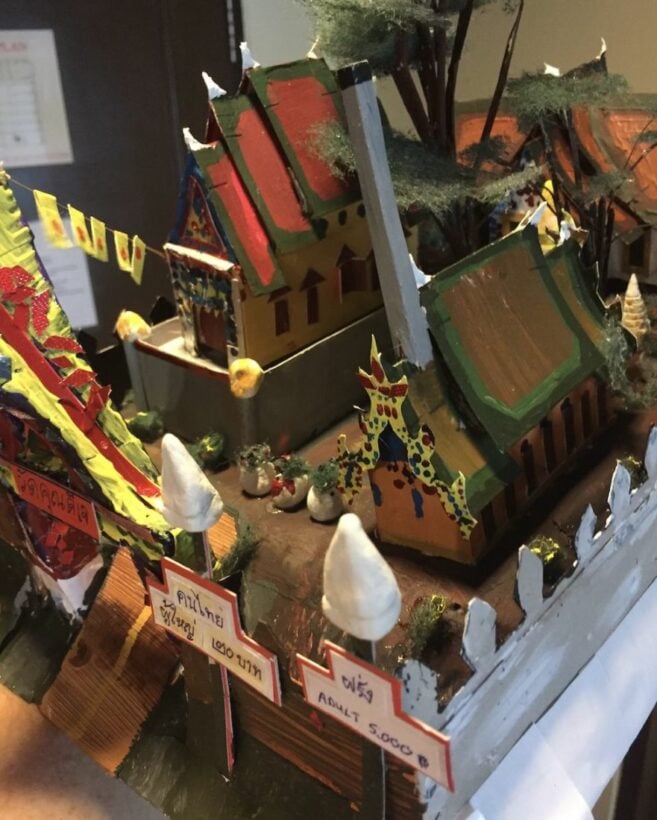 Keep in contact with The Thaiger by following our
Facebook page
.
Never miss out on future posts by
following The Thaiger
.
No new cases today- Covid-19 update (July 7)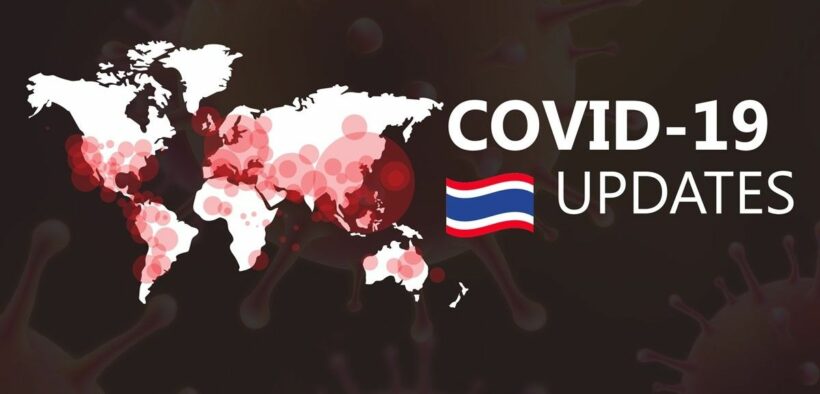 Today, there have been no new reported cases of Covid-19 in Thailand over the past 24 hours leaving the total amount of cases remaining at 3,195 with 58 deaths since the pandemic began. The number of recovered patients remains at 3,072, leaving 65 still hospitalized.
The Center for Covid-19 Situation Administration said that of the 3,195 accumulated cases, 2,444 contracted the disease locally, while 258 were diagnosed in state quarantine facilities. The Kingdom has had no new community transmissions over the past 43 days.
Globally, the number of cases rose by 182,490 over the past 24 hours to 11.74 million.
The death toll also increased by 3,884 to 540,660.
The United States had the most cases at 3.04 million, increasing by 57,905 over the last 24 hours and the most deaths at 132,979, increasing by 410 since yesterday.
Brazil has seen the second-highest number of cases at 1.63 million, up by 21,486 over the last 24 hours, with 65,556 deaths. India has the third-highest number of cases with 720,346 cases and 20,174 deaths. Thailand currently ranks 99th in the world for the number of reported cases.
Screenshot from https://covid19.ddc.moph.go.th/en
SOURCE: Bangkok Post
Keep in contact with The Thaiger by following our
Facebook page
.
Never miss out on future posts by
following The Thaiger
.