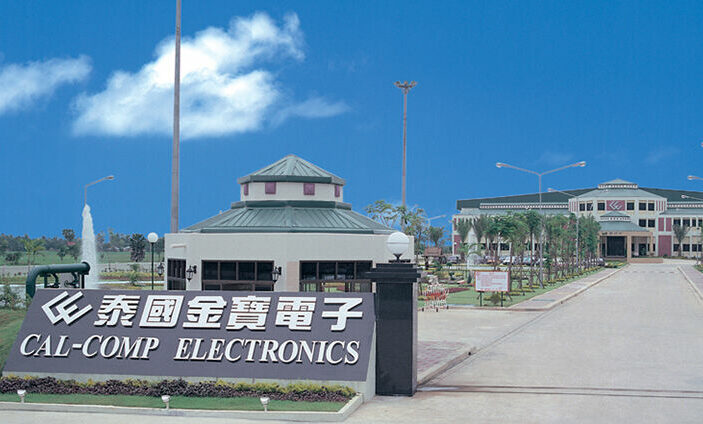 682 employees in a Cal-Comp Electronics factory in Phetchaburi have been infected with Covid-19, forcing a 14-day closure. The company has 3,300 employees and results are still pending for 2,000 more employees Covid-19 tested in the outbreak. The factory owners intend to take care of all their employees during this voluntary shutdown.
The cluster has widespread repercussions, as the provincial health chief and communicable disease committee have moved to close off two other sub-districts nearby. The Sra Phang and Bang Khem sub-districts in Khao Yoi is the home of many more employees of the Covid-19 infected electronics factory, with foreign migrant workers living in rental homes and dorms in town.
The sub-districts also have many other residents, and those who need to leave the neighbourhoods for work are required to show ID and be recorded upon entering and leaving each day. Public health volunteers are planning visits to the sub-districts and meetings with Thai workers in the area with hopes of educating and advising on proper Covid-19 health and safety precautions. They intend to focus on how to live a somewhat normal life while still taking measures to prevent infection.
The Phetchaburi provincial health chief confirmed that the factory management is working to make sure the quarantined workers are well looked after during the Covid-19 outbreak. They decided voluntarily to shut down for safety, and will pay all their employees normally throughout the 14-day shutdown, including 3,600 migrant workers living onsite and in the neighbouring sub-districts that were also quarantined.
Factory space has been converted into kitchens to provide 3 meals daily to all quarantined employees, and another building on the grounds has been repurposed as a makeshift field hospital.
Factories and construction sites have been a major source of new Covid-19 clusters. In Bangkok's Laksi district, a construction site was locked down after more than 1,100 infections were found including the first domestic cases of the highly contagious Indian variant. And today in Chon Buri, 86 Covid-19 infections were found in a factory outbreak and 9 infections were found in a migrant worker camp at a construction site.
SOURCE: Thai PBS World