Covid-19 could cost an estimated 9 billion baht loss to the economy – Thai alcohol association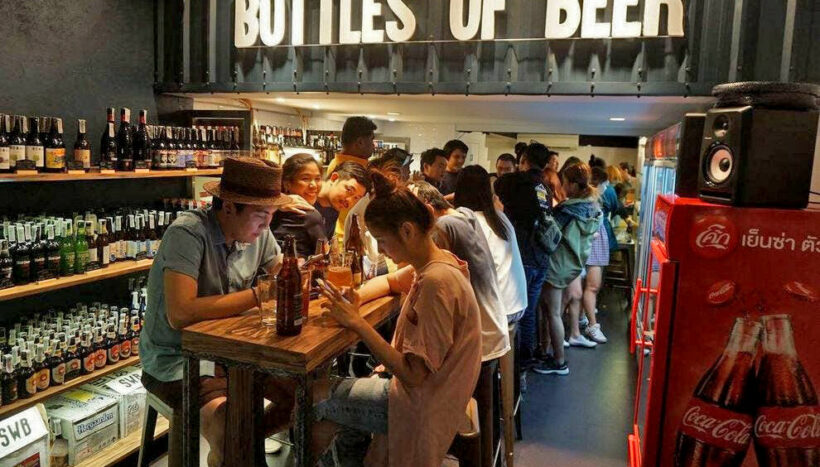 An alcohol business association is saying the latest round of restrictions and closures on pubs and bars could cost the industry and businesses 9 billion baht.
The Thai Alcohol Beverage Business Association is railing against the Thai government's policies as they restrict the operations and operating hours of tens of thousands of bars, pubs and clubs around the country. They claim the impact affects a million people's lives who rely on the industry for employment.
The secretary-general of TABBA addressed his remarks speaking out against the closure of nightlife, bars, pubs, karaoke and the ban on alcohol consumption at restaurants. The Thai government has limited operating hours and imposed new restrictions on the country's bars and nightlife venues. They've also banned the serving of alcohol at restaurants during this current outbreak of cases sweeping the central part of Thailand, including Bangkok.
The Thai government has not yet responded to TABBA's concerns.
The Association claims that the measures are "too strict" and would "hurt many small businesses" saying that Thai people were already struggling for the past year due to lack of tourism and patronage.
Thanakorn Kuptajit also estimated, depending on how long the restrictions and measures last, the alcohol industry could see the total value of the industry drop from 370 billion to 300 billion baht.
"If the ban on drinking alcohol at restaurants could not be lifted or if entertainment venues needed to stay closed that the government should consider a temporary relief on a law passed December 7, 2020, that banned online sales of alcohol in Thailand."
At the time the government introduced its ban on online sales of alcohol, the new Covid-19 outbreak, which became apparent on December 20, starting around the Samut Sakhon fishing markets, was another 2 weeks away.
"The industry and small business owners should have the opportunity to provide takeaway service and that they were ready to comply with best practices like checking identification and ensuring people purchasing were of legal age."
Keep in contact with The Thaiger by following our Facebook page.
Never miss out on future posts by following The Thaiger.
Phuket eases restrictions, bars back to late-night hours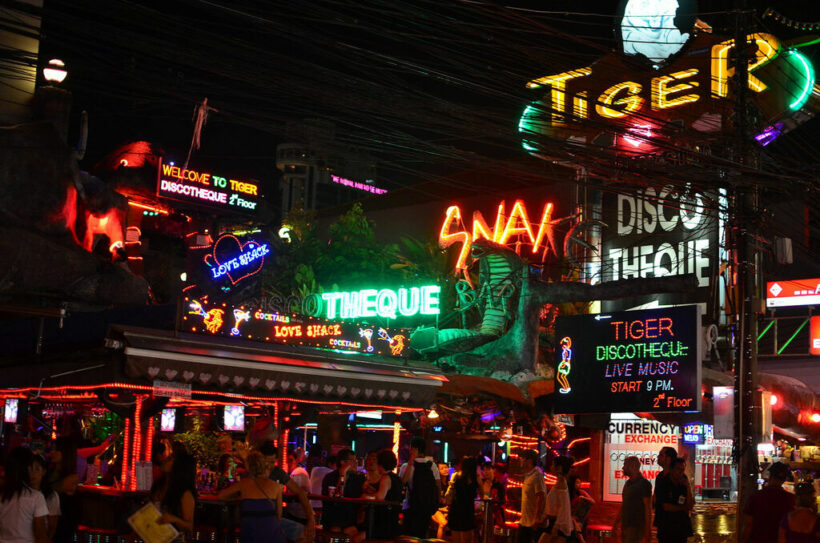 Things are getting back to normal in Phuket. The provincial government eased disease control restrictions, allowing restaurants, bars and entertainment venues to go back to their normal operating hours – no more midnight closure order – and lifting the late-night alcohol ban.
While bars can now stay open late and serve alcohol after midnight, dancing is prohibited and venues cannot serve alcohol in containers that will be shared among groups of people.
The Phuket Communicable Disease Committee agreed to ease the restrictions yesterday and an order allowing late-night hours and alcohol sales was posted today by the Phuket's Public Relations Department.
"As the Covid-19 situation in Phuket has improved that there are no more Covid-19 infections found, the committee agreed to cancel the late-night alcohol ban in order to revive the economy of Phuket."
All businesses related to gathering activities are warned to follow the Covid-19 preventive measures.
SOURCE: Phuket News
Catch up with the latest daily "Thailand News Today" here on The Thaiger.
Keep in contact with The Thaiger by following our Facebook page.
Never miss out on future posts by following The Thaiger.
Thailand's tourism targets film production to gain revenue during Covid-19 crisis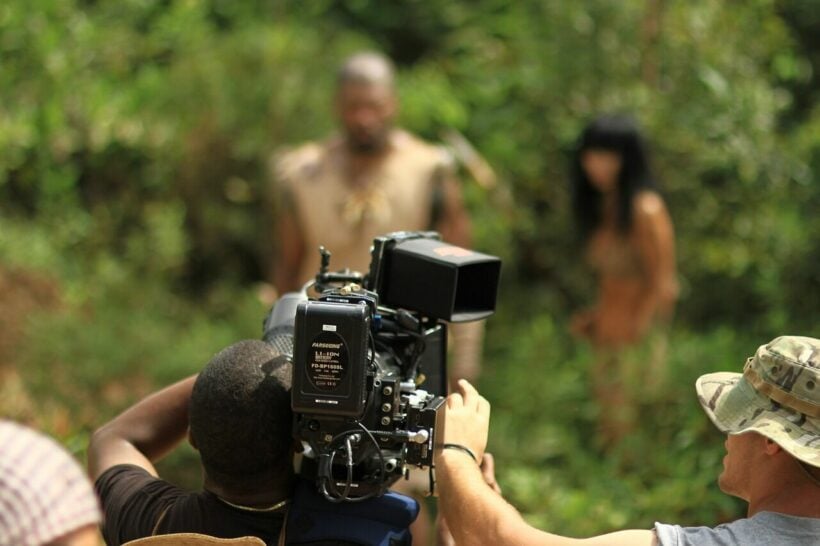 Thailand's tourism officials have a new idea to draw in visitors: film production. The Tourism and Sports Ministry is aiming to generate around 3 billion baht from foreign film crews and is targeting projects with an investment over 100 million baht, hoping to compensate for the loss of revenue due to the lack of international tourists during the coronavirus pandemic.
Foreign tourism revenue drastically dropped nearly 83% in 2020, going from nearly 40 million tourists in 2019 to only 6.7 million tourists in 2020.
The tourism department's director-general Anant Wongbenjarat says that Thailand welcomed 176 international film productions to the country last year, generating 1.73 billion baht for the local economy. But this is a sharp decrease compared to the previous year where the 740 foreign film crews generated 4.86 billion baht.
In August, the CCSA decided to grant special entry permission to film productions. 53 film production projects were based in Thailand during August and December, contributing 1.14 billion baht to the economy. Those entering Thailand must still undergo a 14 day quarantine.
"International productions can proceed and generate income for locals despite the tourism slowdown."
Anant also says there are 4 more film production projects underway, and it is forecasted to generate 186 million baht, bringing the total to 57 projects. In the first half of this year, there will be nine more productions expected to come in and help create at least 800 jobs for locals.
SOURCE: Bangkok Post
Keep in contact with The Thaiger by following our Facebook page.
Never miss out on future posts by following The Thaiger.
Massage workers in Pattaya call for reopening of spas and massages shops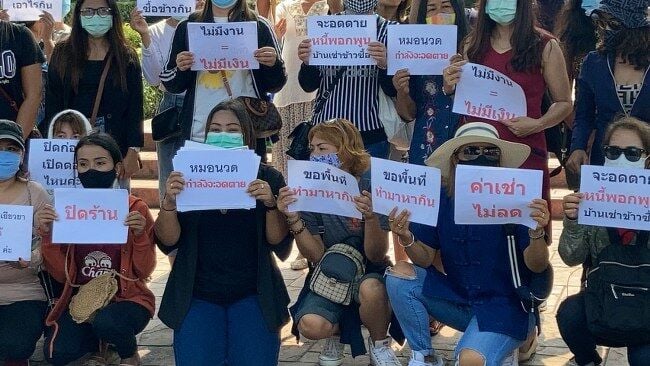 A group of about 50 workers from Pattaya massage shops and spas gathered together to call for the reopening of their businesses after being closed for the past month due to Covid-19 restrictions. The group called themselves the "Pattaya Health Massage" presented a letter signed by 60 massage shops, spas and gyms to Bang Lamung District Sheriff this morning.
Chon Buri is listed as a "high risk" area with maximum restrictions. Many nonessential businesses in the province have been closed including massage shops, spas and gyms.
Now that Chon Buri has gone 5 consecutive days without a local Covid-19 infection, the workers say it's time for businesses, like massage shops and spas, to reopen.
The workers also raised the point that other provinces and districts across Thailand are loosening restrictions as the number of active cases continues to drop. The workers also said that there are no Covid-19 clusters or major outbreaks related to massage shops or fitness venues.
Bang Lamung District Sheriff Amnat Charoensri met the protesters and collected the petition and says he understands that many people need to get back to work to earn income. Local officials are expected to hold a meeting within the next week to potentially loosen restrictions.
SOURCE: Pattaya News
Catch up with the latest daily "Thailand News Today" here on The Thaiger.
Keep in contact with The Thaiger by following our Facebook page.
Never miss out on future posts by following The Thaiger.