Coronavirus UPDATE – first deaths in New Zealand, Sri Lanka. Singapore cancels citizen's passport.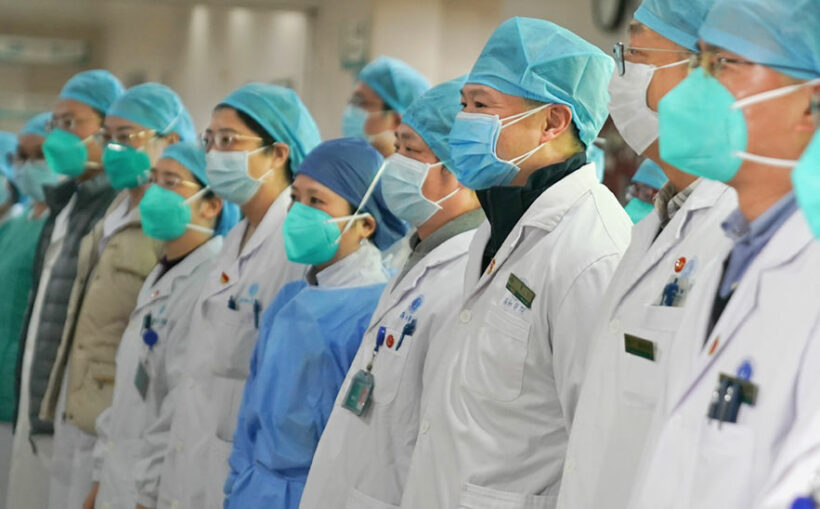 Covid-19 cases around the world have now reached 723,732. A week ago (March 23) there was 378,000 cases in the world.
There have been exactly 34,000 deaths recorded globally (as of 2.30pm Monday Thai time) with over 151,000 people recovered. The USA leads the world count with 142,735 cases followed by Italy with 97,689 cases and 10,799 deaths.
Here are the most recent developments from around Asia related to the Covid-19 coronavirussituation in the region…
Singapore cancels citizen's passport
Singapore, which has imposed tough measures to slow the spread of the virus, including six months in jail for people who intentionally stand close to others, cancelled the passport of a citizen who breached his mandatory quarantine period.
The 53 year old man had been ordered to stay home for 14 days after returning to Singapore from neighbouring Indonesia, a rule he then broke by making a return trip over the border.
Singapore reported its third COVID-19 death yesterday.
Australian domestic violence cases soar
Australia announced a nearly 100 million US$ (3.27 billion baht) boost in funding to tackle domestic violence, after support services reported a spike in virus-related family abuse.
Australian PM Scott Morrison says there has been a 75% surge in Google searches for help during the current nationwide shutdown of non-essential services to curb the spread of the disease.
Associations around the world that help victims of domestic violence fear a massive increase in cases as the stress caused by social isolation exacerbates tensions.
China reports slightly fewer imported cases
China reported 45 new infections yesterday, all but one of them imported. That compares with 54 cases Saturday, all of which were imported. After taking strict and harsh measures to bring the virus under control domestically, China is now doing the same to prevent imported infections.
China announced last week it would drastically reduce the number of international flights into the country and banned foreigners from entering beginning last Saturday.
New Zealand and Sri Lanka report first deaths
New Zealand has announced its first coronavirus death: a woman in her 70s with an undisclosed chronic underlying condition. There are currently 589 confirmed cases in New Zealand, with 75 new infections reported over the past 24 hours.
Sri Lanka also recorded its first death late Saturday.
Philippines reports 343 new cases
The Philippine health ministry has added 343 new coronavirus cases – the country's largest daily increase in infections, and 3 additional deaths.
That raised the total number of known infections in the country to 1,418, while the death toll has reached 71. Seven more patients have recovered, however, bringing the total number of recoveries to 42.
Indonesia may soon quarantine almost 30 million people
The move proposed for the capital and surrounding areas is to curb the spread of the coronavirus.
Indonesian President Joko Widodo called for "more decisive steps" to restrict people's movement at a cabinet meeting on Monday, saying firm actions are "needed to break the chain of distribution of coronavirus." The President didn't spell out what additional curbs were required with the capital already being placed under an emergency status and schools, cinemas and entertainment spots closed for about two weeks.
SOURCE: Thai PBS World | AFP
Keep in contact with The Thaiger by following our Facebook page.
Never miss out on future posts by following The Thaiger.
CCSA Update: 59 new Covid-19 cases and 1 death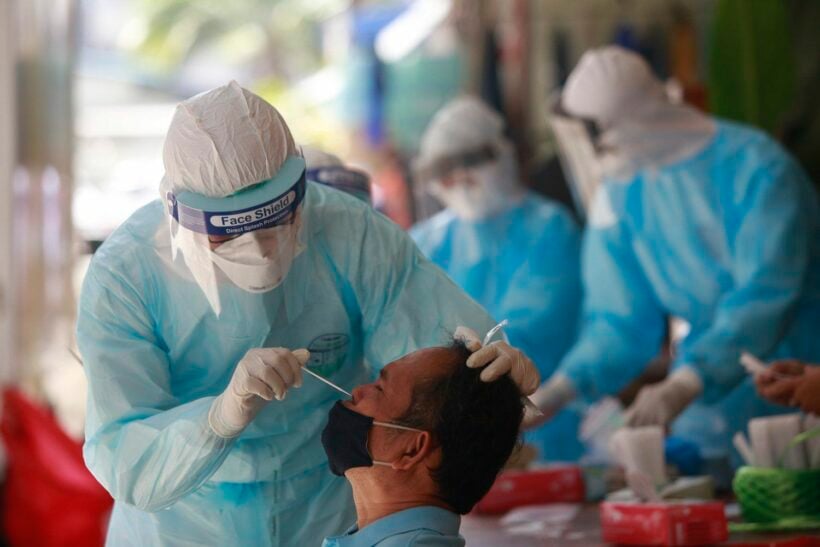 The new wave of cases has been on a downward slope in recent weeks. Today's count of 59 new Covid-19 cases is the lowest daily count since mid-December. A coronavirus-related death was also reported today in the Centre for Covid-19 Situation Administration's daily briefing.
A 48 year old Thai woman died after testing positive for Covid-19. The woman worked as a driver for migrant workers. No other information was released about her in the CCSA's English-language report. It's unclear if she had pre-existing conditions.
Out of the 59 new Covid-19 cases, 28 are local transmissions, 23 cases were detected in proactive testing and 8 cases detected in quarantine for those entering Thailand from abroad.
Since the start of the pandemic, Thailand has reported a total of 12,653 Covid-19 cases and 71 deaths. The new wave of Covid-19 cases has spread to 62 of Thailand's 77 provinces.
SOURCE:CCSA
Catch up with the latest daily "Thailand News Today" here on The Thaiger.
Keep in contact with The Thaiger by following our Facebook page.
Never miss out on future posts by following The Thaiger.
Shoppers disgruntled as registration for co-payment scheme fills up in 10 minutes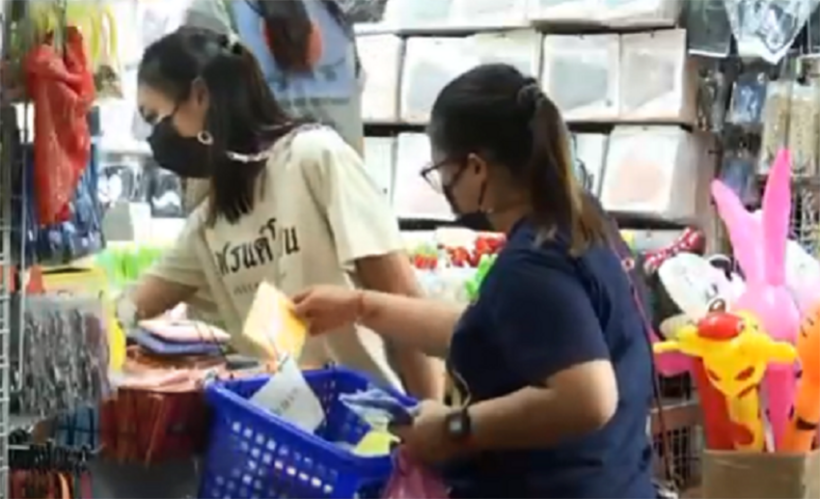 Social media users are up in arms after registration for the government's Kon La Khreung ("Let's Go Halves") co-payment scheme filled up within 10 minutes. The scheme, first introduced as an economic stimulus measure in the wake of the Covid-19 crisis, gives shoppers 50% off the purchase of everyday items, up to 150 baht a day and capped at 3,500 baht for the duration of the scheme.
The third phase of registration had a quota of 1.34 million users, but interested parties had to be quick. Having lost their chance to register, many disgruntled people took to social media to complain, with the hashtag #คนละครึ่งเฟส3 (#Let's Go Halves3) trending on Twitter.
Several netizens say they filled out the online registration form at exactly 6.01am but were then forced to wait for the one-time password to be delivered to their phones before they could complete the process. In many instances, by the time they received the OTP code, registration was full. Some say they had to wait over 5 minutes to receive the password, which caused them to miss the small window for registration.
According to a Nation Thailand report, one person has described the scheme as nothing more than a government PR stunt, pointing out that, despite being funded by taxpayers' money, only some people can avail of it.
SOURCE: Nation Thailand
Keep in contact with The Thaiger by following our Facebook page.
Never miss out on future posts by following The Thaiger.
AstraZeneca vaccine could be approved for emergency use in Thailand this week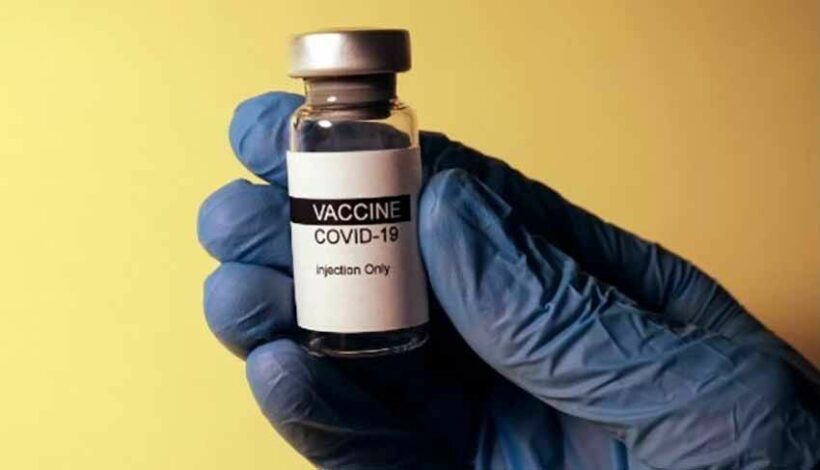 Thailand's Food and Drug Administration is likely to approve a Covid-19 vaccine developed by AstraZeneca in partnership with Oxford University as early as this week. The vaccine, already given the go-ahead in the US and UK, would be approved for emergency use, with administration likely to begin next month. Healthcare workers and those with underlying conditions will be prioritised.
Opas Karnkawinpong from the Disease Control Department says the FDA's review of the vaccine's efficacy and safety is going well. Thailand has fallen behind its neighbours in terms of vaccine administration, with a number of countries in the region already starting their roll-out. Indonesia kicked things off last week, with President Joko Widodo the first to receive China's Sinovac jab.
Thailand is expected to take delivery of 200,000 doses of the Chinese vaccine next month, but questions linger over its efficacy, which was recently revised downwards by researchers in Brazil. The vaccine has not yet completed phase 3 trials and Thailand's health officials say it may not gain FDA approval until February 14, as the manufacturer has no representation in the Kingdom.
Thailand has signed a technology-transfer agreement with AstraZeneca to produce that vaccine locally. The jab will be manufactured by Siam Bioscience, a pharmaceutical company owned by the Monarchy. Surachok Tangwiwat from the FDA says the doses currently subject to approval have been produced by other countries, but did not specify which ones, how many doses have been imported, or at what cost.
The AstraZeneca vaccine has completed phase 3 trials and has been shown to be 70% effective, less than the Pfizer and Moderna vaccines. However, the World Health Organisation has previously stated that a vaccine only needs to be over 50% effective to meet the global threshold for regulatory approval.
SOURCE: Coconuts
Keep in contact with The Thaiger by following our Facebook page.
Never miss out on future posts by following The Thaiger.