Bars, clubs and cinemas closed, but only in Bangkok and only for 14 days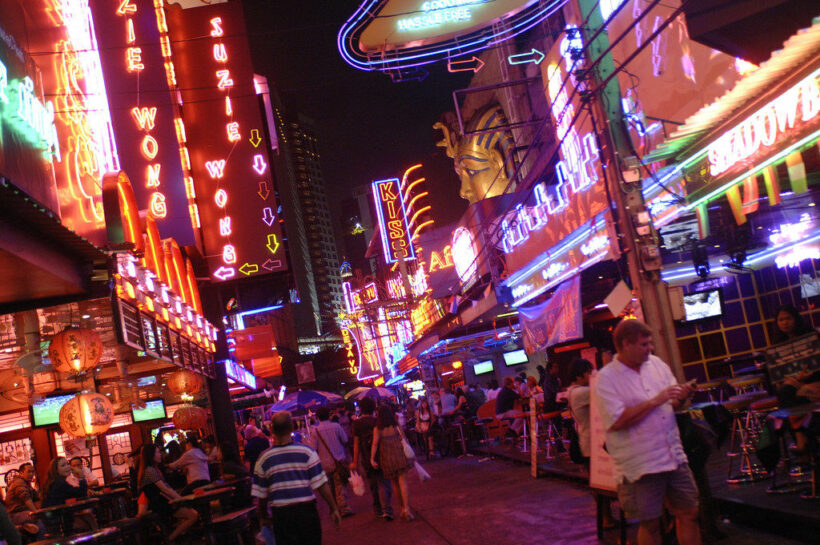 Such is the speed of the news cycle at the moment, we can hardly keep up with the updates and changes in the ongoing reactions by the Thai government to the Covid-19 story. This morning the Thai PM was 'thinking' about closing down bars and entertainment venues, now it's actually happened, but only in and around Bangkok.
The Cabinet has approved a temporary closure of entertainment venues in Bangkok and Greater Bangkok for 14 days, starting from tomorrow (Wednesday). The government says they are stepping up measures to stem the Covid-19 Coronavirus outbreak.
Affected venues include movie theatres, bars and traditional massage parlours. Thai PM Prayut Chan-o-cha announced that the resolution did not amount to putting the city or the country on lockdown as it did not restrict the movement of people.
"It only affects places of mass gatherings."
SOURCE: The Nation
Keep in contact with The Thaiger by following our
Facebook page
.
Arriving flights banned until the end of Monday – CAAT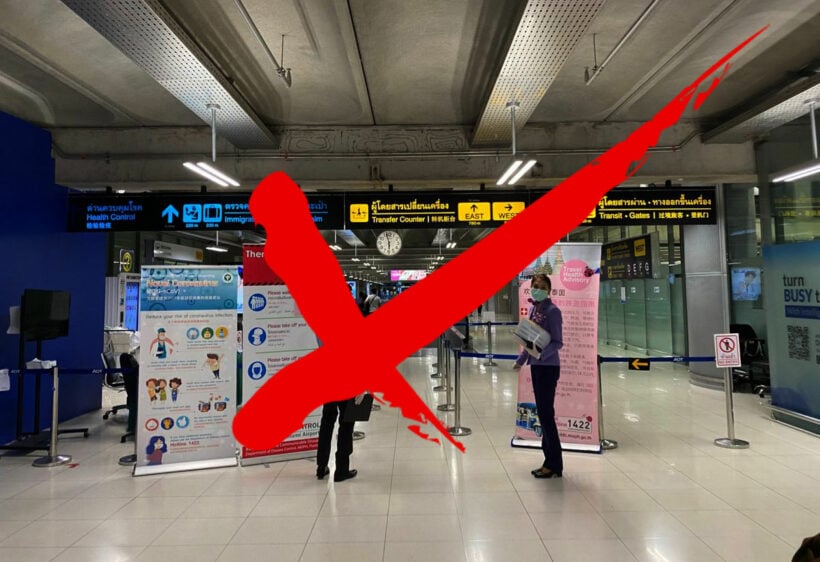 Thailand's CAAT is stopping all passenger flights from arriving in Thailand from this morning until the end of Monday. The country's Civil Aviation Authority made the order late yesterday, throwing repatriation efforts of several countries into complete confusion. Stranded visitors, hoping to get home, now find their weekend hopes of repatriation dashed.
The country's aviation regulators say the move is to curb the outbreak of Covid-19.
"Anyone arriving on a flight that took off before the order came into effect will need to be quarantined for 14 days upon arrival in Thailand."
The announcement was made just hours after a debacle at Suvarnabhumi airport when more than 100 Thai nationals arrived on different flights on Friday.
Flights from the US and Japan, carrying Thai nationals, landed at Suvarnabhumi. Thais were returning home to be with their family. But many were unaware of strict government measures introduced on Thursday requiring everyone arriving, including Thais, to be quarantined for 14 days and undergo government health checks.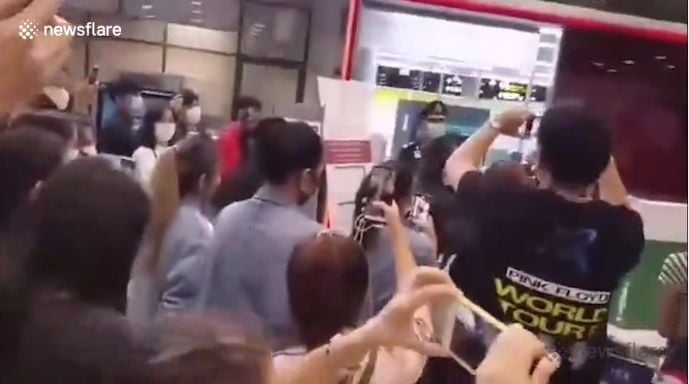 Worse, a new curfew that kicked in at 10pm meant they were unable to leave the airport building, with cars, taxis and trains not running because of the government-announced curfew.
The rules sparked chaos in the arrivals area near the baggage carousels with some passengers allegedly trying to get past the guards. A spokesperson familiar with the situation acknowledged the commotion.
"A public health officer allowed them to quarantine themselves at home. There was a commotion because they said they weren't aware they had to be put in a state quarantine."
SOURCE: Bangkok Post | DailyMotion
Keep in contact with The Thaiger by following our
Facebook page
.
30 arrested for violating emergency decree, 18 teens jailed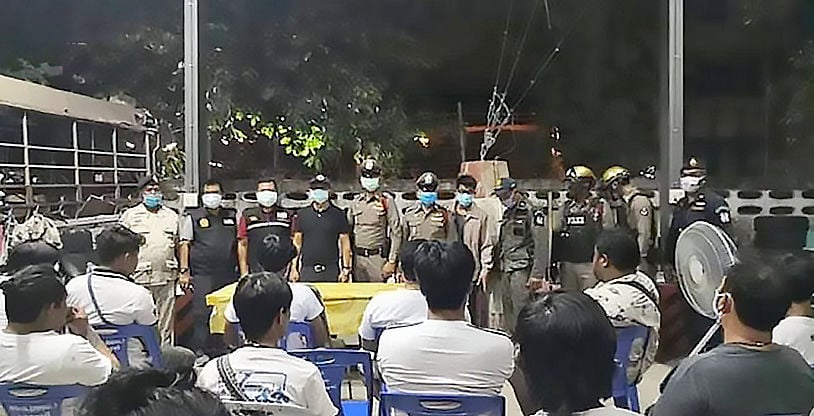 18 teenagers have been jailed for violating the Emergency Decree by holding a party and abusing drugs in Ayutthaya, north of Bangkok. Yesterday prosecutors indicted the teenagers for breaching the decree, taking part in a mass gathering and drug use.
The teens were arrested on Monday after officials got a tip off from local residents. Homeowners reported illegal drugs were being taken at a party held at a raft house on the Chao Phraya River. Authorities seized marijuana, ketamine, ecstasy pills and drug paraphernalia from the teens in the house.
The court sentenced two defendants to a month in jail for defying the Emergency Decree. The remainder got four month jail terms for violating the decree and drug abuse.
Meanwhile, police in in the northern Udon Thani province, near the Laos border, arrested 12 men yesterday for gathering and drinking in breach of thedecree on Thursday. Local officials went to a house Ban Na Sai after hearing about a group of men drinking together. Police say they were disturbing the neighbours by playing loud music from a car.
The men told officers that they were debt collectors but had been laid off due to the Covid-19 coronavirus outbreak. They said they were having a birthday party for a friend before they returned to their homes in Nakhon Ratchasima, Chaiyaphum, and Uthai Thani provinces .
The men at first resisted arrest, saying they only partied in the house, and didn't go out anywhere else. This prompted police to call for reinforcements to arrest them. They've now been charged with defying the emergency decree and face a jail term and/or a fine of no more than 40,000 baht each.
Source: Chiang Rai Times | Bangkok Post
Keep in contact with The Thaiger by following our
Facebook page
.
Massive pay cuts for Thai Airways staff
Beginning this Saturday, employees of Thai Airways will no longer work and will be forced to take a significant cut in pay. The announcement comes after the airline said it would halt all flights due to the Covid-19 outbreak, which has forced many countries to close their borders.
Chakkrit Parapuntakul, acting Thai Airways president, said the suspension comes with pay cuts ranging from 10% to 40% depending on the employees rank. He noted the Covid-19 emergency decree has caused restrictions at most international borders and drastically reduced passenger numbers, forcing the airline to halt flights until the end of May.
The airline has taken measures to prevent employees from working in dangerous conditions for the duration of the flight suspension while at the same time, Thai Airways issued what it calls the "8502 relief code" to assist their employees.
The airline said it was rolling out "assistance pay packages" for employees company-wide, plus remuneration.
The packages range from executive vice president-level management employees, who will receive assistance worth 50% of their monthly salary and vice presidents who will receive 60% of their monthly salary.
The remainder of the employees will be given different amounts of assistance pay proportionate to their monthly salaries. The amounts range from 90% of monthly salary for entry-level employees caped at 20,000 baht a month to 60% of salary for those who make 100,000 baht a month and above.
CNS has also forecast that tourist arrivals in the country will contract by nine million this year, which translates into a 58% slump in passengers.
A source for Bangkok Post at Thai Airways said the national carrier is planning to seek approval from the Transport Ministry of its 80 billion baht recapitalisation. The airline has enough liquidity for about two months, according to the source.
Source: Bangkok Post
Keep in contact with The Thaiger by following our
Facebook page
.