Bangkok closes shopping centres and markets from tomorrow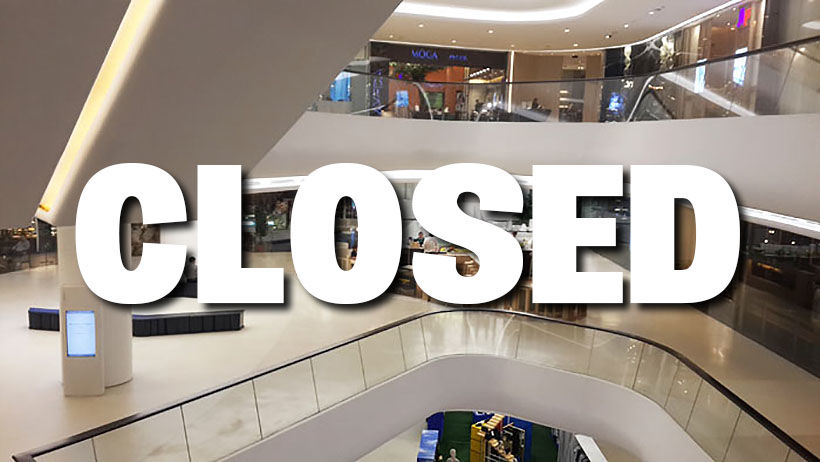 It's the lockdown you have when you haven't really declared a full lockdown. Today's announcement from the Bangkok government is a step close to a virtual close-down of most Bangkok retail. Today's order closes all department stores and markets in the capital for three weeks. The measures are the latest attempts to stem the rise in cases of Covid-19 around Thailand's capital.
The new measures start from tomorrow. All Bangkok residents are still able to travel freely around the city.
"All food stores and restaurants will be allowed to serve only take-home orders while hotel restaurants can serve only hotel guests. The measure will take effect between March 22 – April 12."
The measures were adopted by the committee dealing with the Covid-19 for Bangkok as Thailand reported its largest daily increasein coronavirus infections today, with 89 new cases taking the national tally to 411.
Most of Italy has already been in a similar lockdown situation for four weeks without any respite in the sharp rise of new cases.
You can read today's Thaiger world Covid-19 round-up HERE.
Keep in contact with The Thaiger by following our
Facebook page
.
Did an Issan woman get coronavirus for a second time?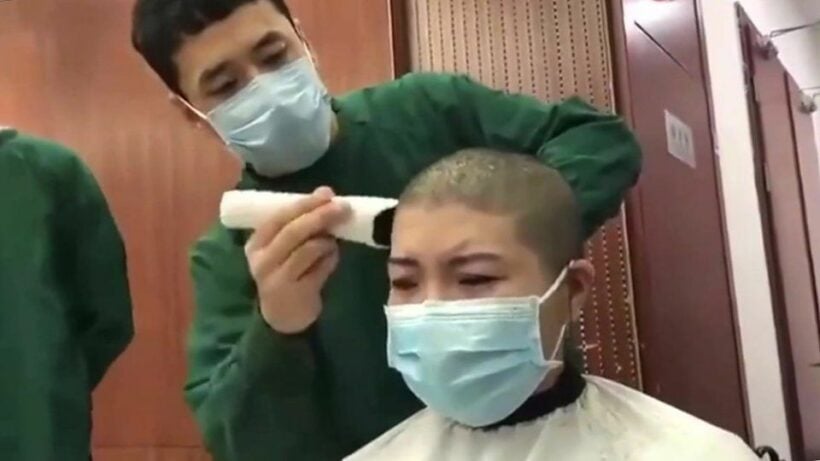 A 38 year old woman from Thailand's northeastern Chaiyaphum province in the Issan region appears to have contracted the Covid-19 coronavirus for a second time, after she was 'cured' of the virus in Bangkok in the middle of March.
The woman, who in March had only recently returned from overseas, was found to be infected with the virus and was admitted to Phyathai 2 Hospital in Bangkok. She apparently made a full recovery and was discharged, and soon returned to her hometown.
But somewhere around April 3-5, she became sick again and went for a test. The result showed that her throat was infected with Covid-19.
A similar case involved a 42 year old construction worker who returned from Qatar on April 2.
Both cases are now under treatment in local hospitals, and authorities are trying to trace people who might have been in close contact with them. Doctors in New York now believe its possible for the virus to lie dormant in patients who've been treated
A report yesterday showed that Chaiyaphum currently has 109 Covid-19 patients. 8 were new cases. The local government has asked its residents to strictly follow curfew directives to limit the spread of the virus.
Testing remains the core of identifying patients with Covid-19 but there have been cases of false positives that may lead to apparent re-infections.
SOURCE: The Nation
Keep in contact with The Thaiger by following our
Facebook page
.
Move over WHO and CDC, Marvel and DC have joined the fight in Thailand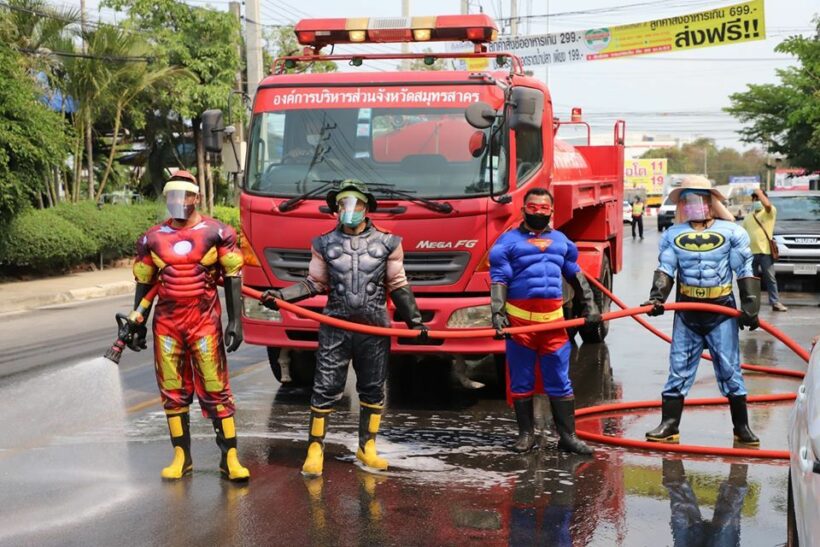 While it may seem that a plague swept across our world with a snap of the fingers as if Thanos and the infinity gauntlet indeed managed to set asunder half the worlds population, not though a dematerialised cloud of ash (sorry for the spoilers…but come one it's been two years now) but rather a global pandemic that has shut down travel and forced millions into self isolation, fear not faithful citizans a new hope is on the horizon.
Hope has been a challenge these days as many of us, now 30 days and counting into isolation and social distancing, are looking more and like that down and out Thor in Endgame (oops…yeah it's a real let down ladies) while we "Netflix and Quarantine."
Yet, with all the challenges we face, some heroes have decided to defy all known, and unknown, laws of the universe and parallel universe alike to join in the fight against Covid-19.
Provinces all over Thailand are deep cleaning to stem the spread of the SARS-Covid II virus and reduce the rate of Covid-19 infection and that caught the attention of the Marvel as well as DC universe. Apparently Gotham got wind of the bat situation over in Wuhan and it seems Batman decided to self isolate here in our dimension. I'm guessing Superman assisted in his flight arrangements seeing how difficult it is to fly these days.
In a bid to cheer up the people, officers throughout Thailand have been suiting up in Superhero regalia and cleaning the streets of the crime that is Covid-19.
Thor, Ironman, Super Man, and Batman clean the mean streets of CovidCity in Samut Sakhon
PHOTO: สำนักงานประชาสัมพันธ์จังหวัดสมุทรสาคร
Superman and Batman show the Marvel boys how cleaning up the streets is done in the DC Universe
PHOTO: สำนักงานประชาสัมพันธ์จังหวัดสมุทรสาคร
The official facebook page of the PR Department of Samut Sakhon in Central Thailand suggested that we could be superheroes too. Submit your best photo to The Thaiger and you could be featured as well.
SOURCE: The Smart Local
Keep in contact with The Thaiger by following our
Facebook page
.
Bangkok bans booze April 10-20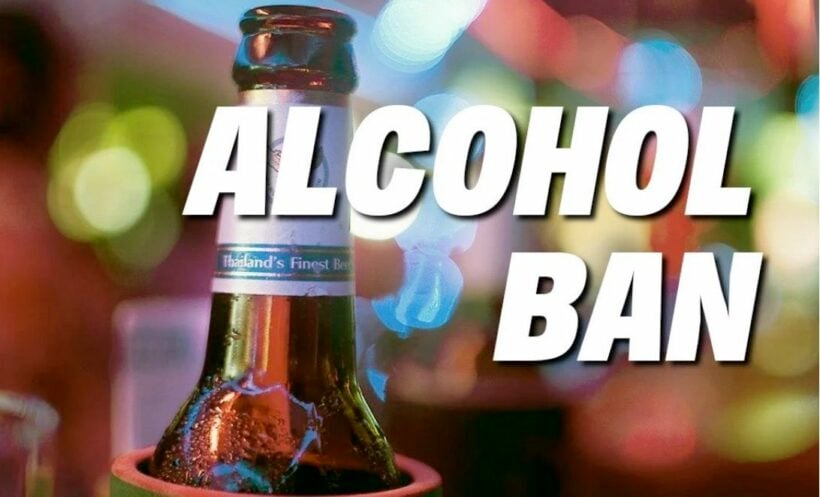 All sales of alcohol will be banned in Bangkok starting tomorrow until April 20. Police made the announcement this afternoon at the Covid 19 Disease Management Centre in Bangkok.
The stated reason for the ban is to encourage social distancing and stop the spread of the Covid-19 coronavirus. However, many netizens have already commented that it follows similar moves in Chiang Mai to stop people from gathering and drinking during the traditional Thai New Year, or Songkran, which falls during the same period.
Officially, Songkran has been postponed to a later date by PM Prayut Chan-o-cha, though the exact date has not yet been announced. The days are no longer public holidays but officials fear that people will still be wanting to celebrate.
10 other provinces have bans or restrictions on alcohol sales:
1. Sakon Nakhon: March 31-April 16
2. Chiang Mai: April 10-20
3. Rayong: April 3–15
4 Buriram: April 2-30
5. Mukdahan: April 6-30
6. Suphanburi: April 4-30
7. Nakhon Pathom: April 2-30
8. Lamphun: April 1-30
9. Chonburi: from 6pm to 6am (with the National alcohol sales laws still in effect, this means one can only purchase from 11-2 and 5-6 pm)
10. Surin: 2-30 April
SOURCES: The Pattaya News | Bangkok Post
Keep in contact with The Thaiger by following our
Facebook page
.