Ayutthaya welcomes visitors after restrictions lift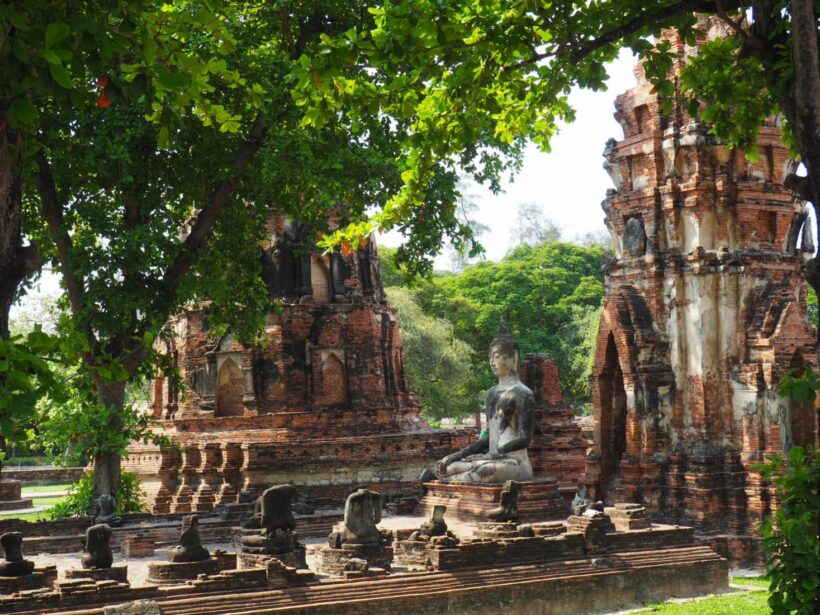 Ayutthaya is welcoming visitors again after months of empty temple grounds as another set of restrictions were lifted over the weekend, allowing temples and historical sites to open back up. Thailand's economy is dependant on tourism and officials hope to get at least some domestic trips up and running by June.
The Ayutthaya governor says the province is now safe from the coronavirus with no new infections in the past month, the Bangkok Post reports. Altogether, there were 8 coronavirus infections in the province. 1 person died. To prevent a second wave, visitors must abide by prevention practices such as wearing a face mask, using hand sanitiser, taking temperatures and social distancing. The Buddhist temples Wat Phanan Choeng and Wat Yai Chai Mongkhon had the most tourists over the weekend.
Thailand's economy basically runs off tourism, but the closed borders and freeze on incoming international flights (excepting chartered repatriation flights) has caused a collapse of the tourism industry. The Tourism Authority of Thailand, TAT, expects the number of foreign tourists to fall by at least 65% this year. Most industry pundits are expecting it to be a lot higher.
President of the Tourism Council of Thailand told the Post that more than 3,000 tourism-related businesses submitted loan requests adding up to 12.7 billion baht, but only 36 cases worth 87.2 million baht have so far been approved. For now, the country is focusing on revamping domestic travel after the pandemic, starting a campaign called "We Love Thailand." The TCT president says reopening sites and business for domestic tourists will give tourism operators a "lifeline".
SOURCES: Bangkok Post | Bangkok Post| Nation Thailand
Keep in contact with The Thaiger by following our Facebook page.
Never miss out on future posts by following The Thaiger.
Airline executive arrested for failure to pay wages of 150 workers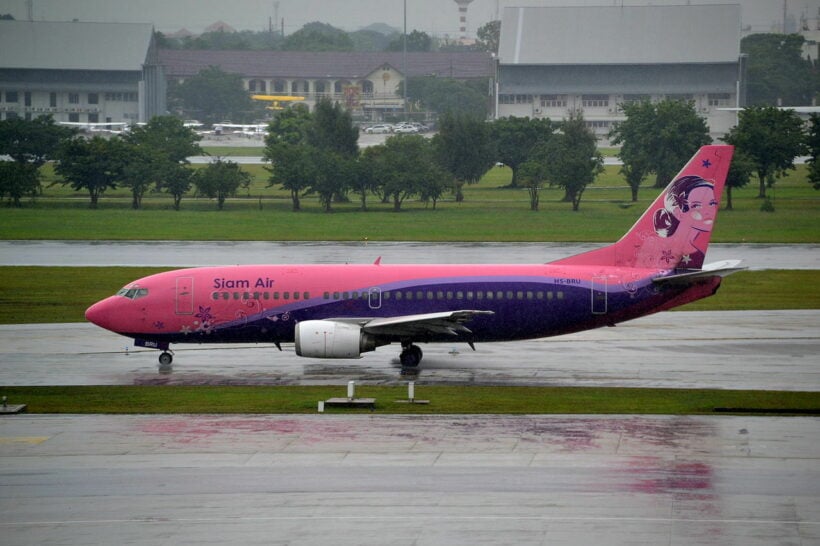 An airline executive has been arrested in the central province of Samut Songkhram, after complaints from150 employees that they had not been paid. Chawengsak Noiprasan, who had a court warrant issued against him in October, was taken to Don Muang police station from a property in the Bang Khan Take sub-district. He is a board member of Siam Air Transport.
The airline began operations in October 2014 with services out of Don Mueang to Hong Kong, using 2 Boeing 737-300s. 2 Boeing 737-800s were added to its fleet in late 2015. It expanded by adding Zhengzhou and Guangzhou in China to its network in early 2015. In late 2015, the airline launched flights to Macau and Singapore. In 2017, the airline ceased all operations.
But according to an article in the Bangkok Post, the carrier operates a number of scheduled and charter flights from Bangkok's Don Mueang Airport. The Post reports that, as Chawengsak signs the company's legal paperwork, all legal matters concerning the airline fall to him.
The Metropolitan Police Bureau says the executive has admitted to ignoring a 30 day notice issued by the labour inspector and ordering the payment of wages to 150 workers. It's understood he is also wanted in relation to 7 other cases.
The authorities sought Chawengsak's arrest following complaints from employees who say they haven't received their wages for 2 months. It's understood the airline had previously deferred salary payments for over 8 months. 150 workers filed an official complaint with Don Mueang police and also approached media outlets, asking them to pressure the airline into paying the money owed.
SOURCE: Bangkok Post
Keep in contact with The Thaiger by following our Facebook page.
Never miss out on future posts by following The Thaiger.
Governor of Samut Sakhon recovering from Covid-19 after more than 40 days on ventilator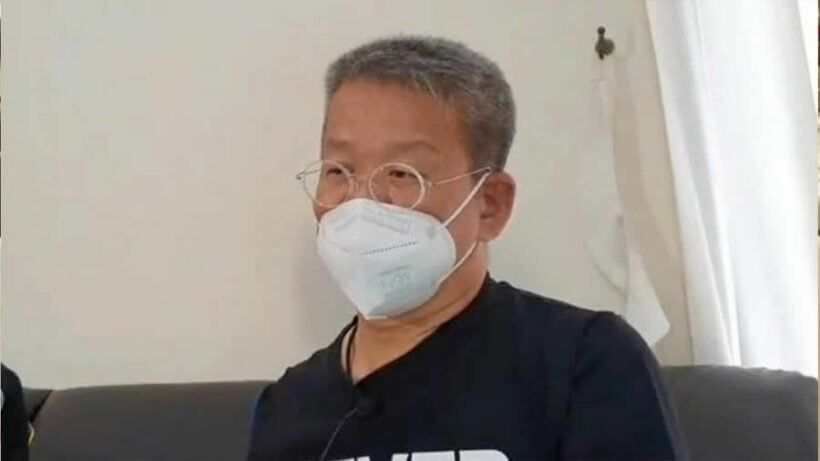 The governor of the central province of Samut Sakhon is slowly recovering after more than 2 months battling Covid-19. Weerasak Wichitsangsri tested positive for the virus in late December and subsequently ended up on a ventilator for over 40 days. It's understood Weerasak's time on the ventilator was a record for the hospital and at times, medics were unsure if he would recover.
Prasit Watanapa from the Faculty of Medicine at Siriraj Hospital says Weerasak is now off the ventilator and able to breathe normally, as well as talking, walking, and eating unaided. The Pattaya News reports that the governor's symptoms improved over the last week, but he remains under close medical supervision. Prasit says he will be tested for antibodies, to determine if he should receive the Covid-19 vaccine.
"Only his muscle functions still need to be treated. The medical team is considering if the governor could have his rehabilitation at home or at Siriraj Hospital. It all depends on his further recovery."
Weerasak has now been in hospital for more than 2 months, after testing positive for the virus on December 28, after attending a meeting at Samut Sakhon hospital. The central province is seen as the epicentre of the second wave of the virus, which emerged late last year. Public Health Minister, Anutin Charnvirakul, who was also at the meeting, had to self-isolate following Weerasak's diagnosis.
SOURCE: The Pattaya News
Keep in contact with The Thaiger by following our Facebook page.
Never miss out on future posts by following The Thaiger.
Thai police officer gets slap down after trying to marry mistress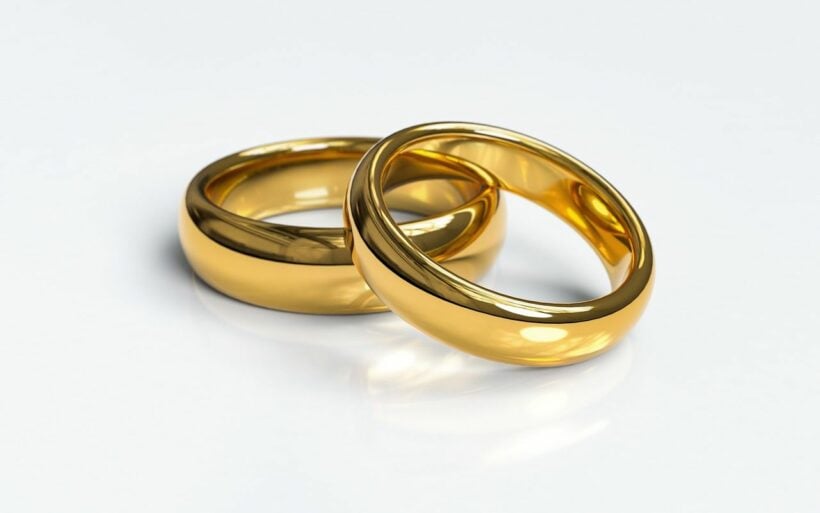 A Thai policeman is making headlines after getting a slap down from his own mother after he attempted to marry his mistress. The man went as far as scheduling a wedding, with monks present to bless the union, but his mom and real wife of 16 years, along with their kids, aged 5 and 15, crashed the party.
Nipapan Peuchpen, his legal wife, brought her marriage license to the nuptuals that took place in Chai Nat province, arguing that her husband had no right to marry another woman.
"This is our marriage license. I don't know how they can go through with this."
The policeman told his wife that the monks were already here, and that she wasn't a guest and to go home. Then the man's mother showed up and slapped him in the head. According to Khaosod English, the mother issued a statement to Amarin TV.
"I always taught him to not mess around with adultery. I warned him so many times. Now he has to reap what he sowed. At first, I understood that being adulterous to some extent was normal for men. But I didn't think he would go this far."
"I want this to be a lesson to all women! If you know a man already has a family, don't be a homewrecker. I don't understand why the bride got married to him, knowing that he was already married."
Nipapan and her lawyer filed a legal complaint to the Chai Nai Juvenile and Family Court against the policeman's girlfriend, asking for compensation for trying to marry her husband when he was already married.
Thailand has always been a culture where adultery has somewhat been tolerated, as many Thai men have lovers on the side, called a Mia Noi. But, legally, only 1 marriage can be registered at a time.
SOURCE: Khaosod English
Keep in contact with The Thaiger by following our Facebook page.
Never miss out on future posts by following The Thaiger.