Smoking rooms, and smokers, being kicked out of Thai airports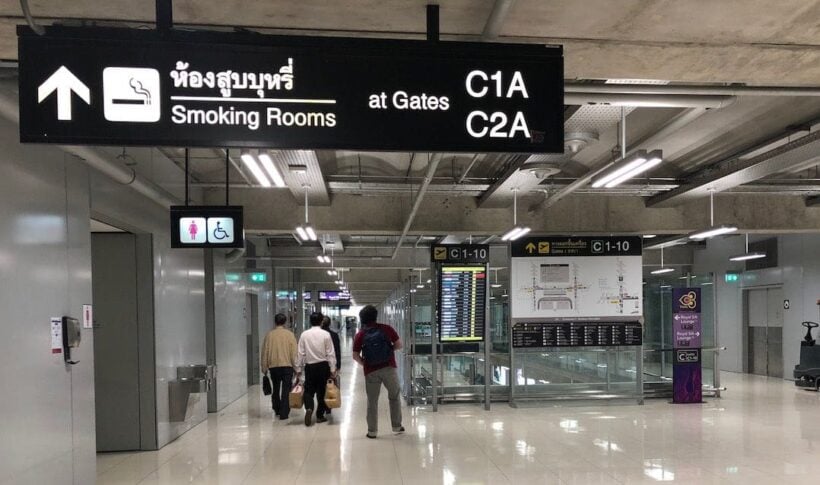 Ah yes, just finished that 11 hour flight from Europe and can't wait to dash into the smoking room for a quick cigarette. In Thailand that's no longer going to be possible.
The AoT (Airports of Thailand) are scrapping the anachronistic smoking zones at all their airports, effective immediately.
Smokers won't be able to smoke in the 'Smoking Rooms' at Suvarnabhumi, Don Mueang, Phuket, Chiang Mai, Had Yai and Chiang Rai airports.
New laws that came into effect last Sunday which would allow the rooms at airports to continue operating but Wing Commander Sutheewat Suwanwat, the AoT chief says that public health is more important.
The dismantling of the old smoking Rooms started yesterday. Smoking is now banned in a five metres radius around the entrances and exits of most public buildings.
But smokers, fear not, you will be likely to find a place to smoke at airports. Facilities are now being arranged outside terminals away from the public.
Offenders caught smoking in an airport will be fined 5,000 baht.
Of course there was a time when you could actually smoke in planes. But that's been phased out over the past 40 years. Initially, to pacify the non-smokers, airlines designated smoking and non-smoking zones in the plane but the stupidity of that soon gave way to the way it is today – no smoking in planes. You'll even get reminded of it during the safety announcements which tells us not to light up in the toilets as there are smoke detectors.
So all that's left for smokers is a mad dash for the exit door and, hopefully, a smoking zone somewhere outside. Let's hope three Chinese charter flights don't land before your plane otherwise you're going to be waiting awhile.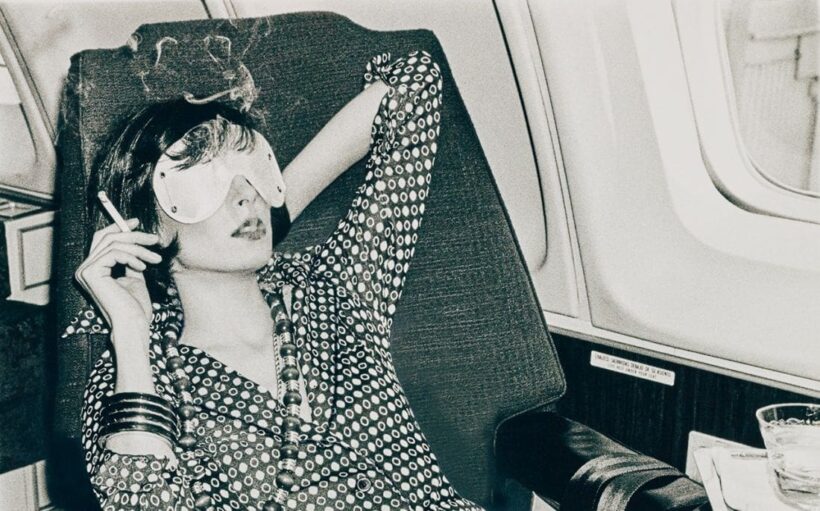 SOURCE: Sanook
Keep in contact with The Thaiger by following our
Facebook page
.
Never miss out on future posts by
following The Thaiger
.
Man arrested for growing 108 cannabis plants in Samut Prakan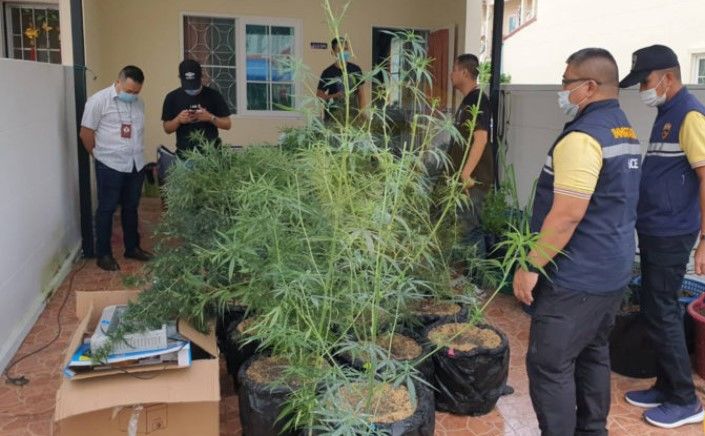 Police arrested an Argentinian man for growing cannabis at his house in Samut Prakan, just southeast of Bangkok. 35 year old Sagas Nur told police he planned to produce cannabis oil.
Medical marijuana is legalised – with limitations – while recreational marijuana is still classified as a category 5 narcotic. Sagas is facing charges of producing a category 5 narcotic. He could face 2 to 15 years in prison and a fine of up to 1,500,000 baht.
Police were tipped off about Sagas' alleged growing operation. They searched the house and say they found 108 cannabis plants that were about 1.5 metre high. Sagas allegedly told police he bought the seeds online with the intention to grow plants and then produce cannabis oil.
Thailand legalised medical marijuana in 2018, becoming the first country in Southeast Asia to do so. Recreational marijuana trafficking and operations continue to be busted by police while the government studies medical marijuana with plans to tap into the global market. The Public Health Minister Anutin Charnvirakul even helped plant cannabis seedlings at a government-run facility with 1,300 plants.
SOURCES: Bangkok Post | South China Morning Post
Catch up with the latest daily "Thailand News Today" here on The Thaiger.
Keep in contact with The Thaiger by following our
Facebook page
.
Never miss out on future posts by
following The Thaiger
.
9 new Covid-19 cases in Thai quarantine, with a possible reinfection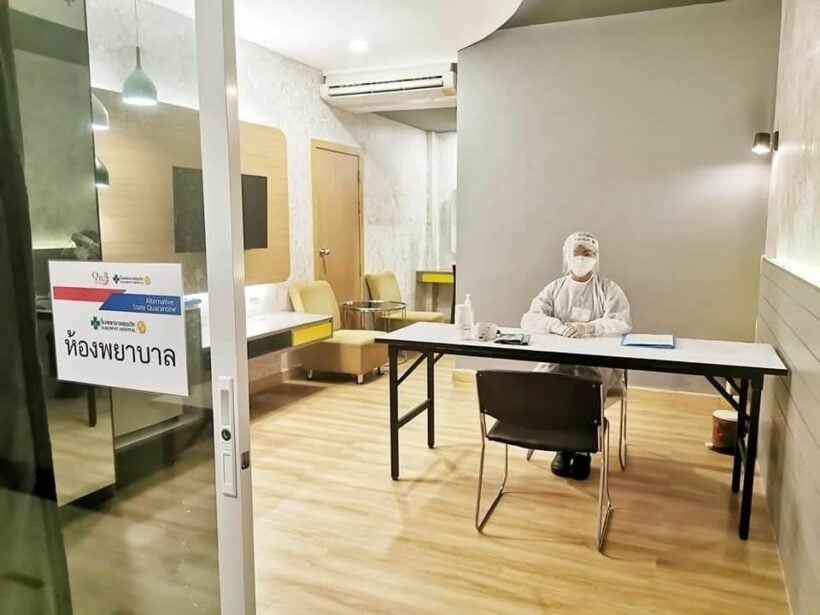 9 new Covid-19 cases were detected in Thai quarantine facilities, including a patient who may have been infected with the virus a second time, or never fully recovered, according to the Centre for Covid-19 Situation Administration. Most of the cases were army engineers travelling from South Sudan.
Thailand's total number of confirmed Covid-19 cases is now at 3,700 with 3,491 recoveries and 59 deaths. 150 people are still receiving medical treatment.
6 army engineers, ages 25 to 49, travelling from South Sudan tested positive for Covid-19. They arrived on October 12 and they tested positive 3 days later while in quarantine in Chon Buri. They were admitted to Phramongkutklao Hospital in Bangkok.
2 people travelling from the United Arab Emirates tested positive for Covid-19. They both arrived in Thailand on October 9 and tested positive 7 days later. A 25 year old masseuse was first diagnosed with Covid-19 on September 1. After arriving in Thailand, she reported symptoms of a cough and headache. She was quarantined in Bangkok and admitted to the Central Chest Institute in the Nonthaburi province, just outside Bangkok, for treatment. A 22 year old student tested positive while quarantined in Bangkok. He was also admitted to the Central Chest Institute.
A 26 year old woman travelling from Oman tested positive for Covid-19. She arrived on October 14 and tested positive for the virus 4 days later. She was quarantined in Chon Buri and then admitted to a hospital in Samut Prakan.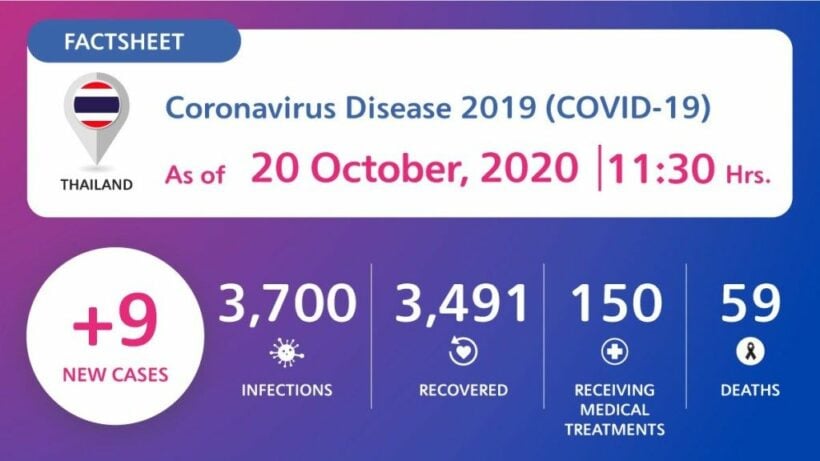 Daily new Covid-19 cases in Thailand
SOURCE: Bangkok Post
Catch up with the latest daily "Thailand News Today" here on The Thaiger.
Keep in contact with The Thaiger by following our
Facebook page
.
Never miss out on future posts by
following The Thaiger
.
Court orders suspension of Thai TV news channel during political protests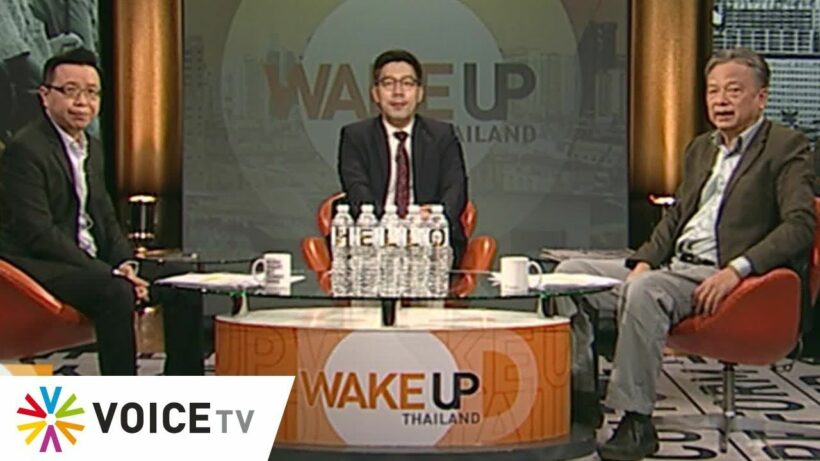 The Criminal Court has agreed to suspend the Thai media company Voice TV for allegedly violating the State of Emergency orders which prohibit media content "considered to be a threat to national security".
Talk about the Voice TV shut down has been circulating on social media. It's not the first time the network has come to the attention of the NCPO, in the past, and the current government. Reuters reporters confirmed the claims with digital ministry spokesperson Putchapong Nodthaisong who said "Voice TV will be suspended". The order applies to all of the company's online platforms, including social media accounts.
The media company also allegedly violated Thailand's Computer Crime Act by spreading "false information," the spokesperson says.
The Chief Executive Officer of Voice TV, Mekkin Phetchapa, posted a statement on the company's Facebook page saying the court ordered to close all of the platforms associated with the media company, but Voice TV has not received any documents yet.
"Voice TV confirms that what we are holding on to as a professional duty. Media has no distortion, misleading or destroying public security and peace."
Mekkin says that for the past 11 years, Voice TV has been openly transparent and responsible for the facts from all parties.
"Let power and responsibility be righteous."
The State of Emergency banning public gatherings of more than 5 people was imposed in the early hours of last Thursday morning, leading up to the breaking up a pro-democracy protest 'camp' outside the Government House in Bangkok. The order also bans news or online messaging that "could harm national security."
"It is extremely necessary to introduce an urgent measure to end this situation effectively and promptly to maintain peace and order."
"Publication of news, other media, and electronic information that contains messages that could create fear or intentionally distort information, creating misunderstanding that will affect national security or peace and order."
Since the decree was announced, police have threatened a crack down on local media outlets covering the pro-democracy protests as well as an activist Facebook group saying they pose a "threat to national security."
A document, signed by National Police Chief Suwat Jangyodsuk, was leaked and circulated on social media. It requested the Telecommunications Commission and Digital Economy and Society Ministry to ban The Standard, The Reporters, Voice TV, Prachatai and the Free Youth movement Facebook page. There have been no reports about the other media outlets being suspended at this stage.
SOURCE: Reuters| Facebook: Voice TV
Keep in contact with The Thaiger by following our
Facebook page
.
Never miss out on future posts by
following The Thaiger
.