Water, water, everywhere!
PHUKET: Property and families have been destroyed by the recent floods in Thailand. What is Mother Nature trying to tell us?
When I flew across the Pacific some weeks ago, the final descent took us over the central plains of Thailand. Looking down, there was water as far as the eye could see.
It was a scene awash in melancholy: paddy fields and roads submerged out of sight, whole settlements isolated by flooding, and the few trees in the landscape were up to their boughs in water.
We all know the power of this inundation: now more than 600 people are missing, hundreds of thousands rendered homeless and destitute, the livelihoods of countless farmers gone. The financial cost is massive; the human cost incalculable.
And who is to blame? While attention in the national media has focused on the slow and indecisive action on the part of politicians, illegal building across canals, on "dams and water management designed for an older era", few have judged the actual storms to be anything other than a natural catastrophe, an occurrence, like earthquakes, hurricanes and droughts, to be expected. Hardly anyone has attributed any blame to greenhouse gas emissions or global warming; to man's mismanagement of the planet. But it is worth noting that the average annual rainfall for Thailand has gone up steeply from 1,200mm a few years ago to over 2,000mm in 2011. Pure coincidence? Maybe, but one thing is certain, if you tamper with Mother Nature, sooner or later, she will get her own back.
We are living in an era where climatic patterns, particularly in tropical regions, have been rendered unstable by an atmosphere struggling to deal with its highest concentrations of carbon dioxide in 600,000 years.
Although the jury may still be out on the effects of global warming on rainfall, it looks increasingly more likely that there is an effect. Put crudely, warm air holds more moisture than cooler air, and this causes heavier precipitation. What is accepted by ecologists everywhere, is the almost irreversible impact of global deforestation. If Thailand's recent rash of floods has a root cause that predates the mismanagement of its rivers, dams and canals, it resides in its systematic destruction of rainforest.
Thailand's recent record is lamentable and a consequence of cultivating cash crops, commercial logging, forest fires, industrial and urban development. From 1945 to 1975 Thailand lost 28.4 per cent of its forest cover; between 1975 and 2005, about 60 per cent of the remaining primary rainforest was lost.
The effect of this on the atmosphere is tangible. After all, the foliage of trees filters out huge amounts of carbon dioxide during photosynthesis, and also releases life-enhancing oxygen into the environment. Cut the trees down, and oxygen levels will be seriously depleted. Worse, if you use slash and burn techniques,most of the stored carbon will be released back into the air. It is estimated that tropical deforestation discharges 1-5 billion tonnes of CO2 into our polluted atmosphere every year.
Arboreal degradation does not help. Replace tropical bio-diverse forests with a mono-specific cash crop such as rubber trees, oil palms or – as has happened in north Thailand – with eucalyptus, and most arboreal benefits will disappear. Such crops drain the same nutrients from the soil time and time again eventually depleting these plantations, which may become arid.
However, there is another affect of deforestation that is precisely relevant to Thailand's present watery problems. Trees are nature's way of coping with saturated earth and too much water. Their canopies act as spongy umbrellas, soaking up much of the rain as it falls, and slowing down the process of surface run-off.
The water that does reach the ground is quickly absorbed, first by organic matter such as leaf litter and then by root systems. These roots both take up moisture, and create channels in the soil, which increase the rate of absorption of water. Better still, a living tree "breathes" by a process known as transpiration, thus gradually returning 99% of this retained moisture back into the atmosphere.
Trees have one other crucial function. Their roots help to bind and retain soil, especially precious, humus-rich top soil. This layer of soil is usually thin and often conceals rock beneath. Protected by rainforests, the rate of top-soil erosion is low, but in areas denuded of trees the rate is high.
When trees on steep slopes are removed (often illegally) by loggers or so-called property developers, the effect is to make whole hillsides prone to rock slips and landslides.
A warning note was sounded during the heavy rains of 1988, when whole areas of Khao Luang mountain in south Thailand, partly cleared to make way for a rubber plantation, crashed down on the villages below. Several hundred inhabitants were killed.
I live in Phuket because it is a mountainous island and because secondary rainforest still covers most of its uplands. Phuket has escaped serious flooding during the recent heavy downpours. However, where hillside trees have been uprooted in the name of "progress", such deforestation has resulted in mud-slides, which have caused considerable damage, and threatened to engulf the properties below.
And it is not just the landscape that has suffered here. Much of this liquefied soil or silt finds its way onto beaches and worse, into the sea, where the run-off creates huge slicks of suspended particles of mud.
Coral, along with its precious micro-organisms, undisturbed for aeons in limpid seas, is suddenly engulfed by suffocating clouds of silt. It dies.
But in parts of northern and central Thailand, in the plains of the rice belt and beyond, the problem is incomparably worse. Too few trees to help mop up the surplus water, to absorb all that excess moisture and gradually return it to the atmosphere. Only flooded roads and paddy fields, swollen, silted waterways, and sodden settlements.
Mother Nature is not a respecter of persons or resources. The inevitable breaching of Bangkok's defenses was only a matter of time. One of the world's great citadels has failed to keep her fury at bay.
— Patrick Campbell
Top 10 ways to save water at home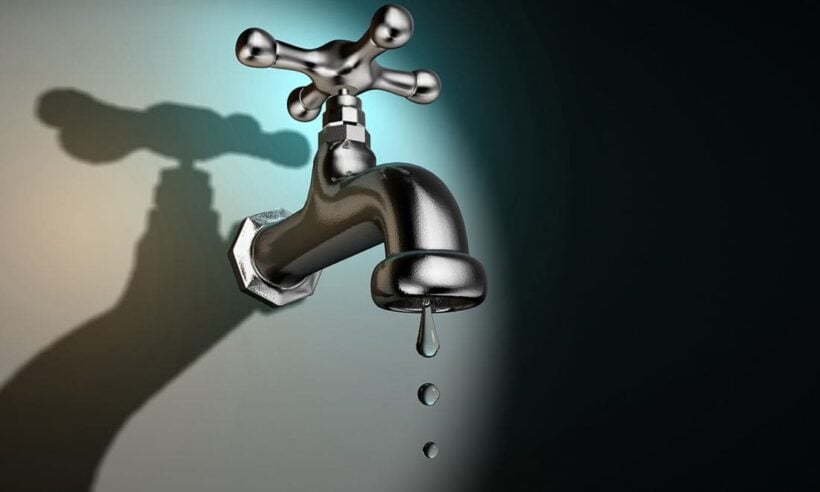 Hot weather and Thailand's boom-or-bust water issues (floods in wet season and water shortages in the hot season) are a part of our life. And it's predicted that there will be hotter hot seasons and wetter wet-seasons in the future. Even if we're not sure what the future brings we should all be conscious of our water usage, be more self-sufficient and empower ourselves to do something positive to protect Thailand's precious water reserves.
Here are a few ideas that may help you become more water-wise…
• Shower with a bucket. Don't let all that water pour down the drain and stick a bucket next to you whilst you shower. The plants will be grateful for an extra drink on hot days and save you using the hose sometimes. Whilst you're at it, cut your 5 minute shower down to three minutes. Really, you can sing somewhere else! And, really, do we absolutely have to have four showers a day? No. A fresh spray of the deodorant and a fresh shirt will be perfectly OK during water shortages. For couples, well, shower together!
• Leave the water running whilst brushing your teeth? Try turning it off until you want to rinse out your mouth. All that useable water flowing down the basic drain whilst you're brushing isn't making your teeth any whiter! Same when you're washing your hands or washing your hair. Turn off the tap whilst you're doing all the scrubbing. These little habits could end up saving tens of litres every time you do these common tasks.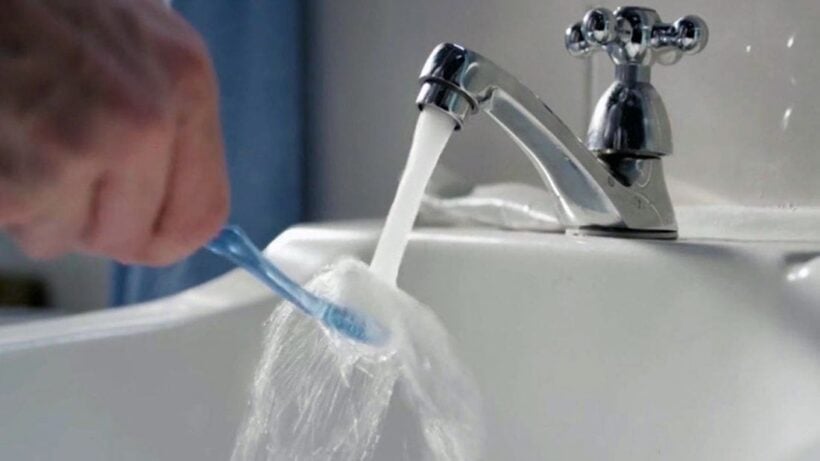 • Boiling pasta? Rice? Eggs? Once the left-over water has cooled use it to water your indoor or outdoor plants. Just make sure the water has cooled first!
• Washing the car at a car wash is more efficient than doing it yourself at home. Car wash businesses recycle a lot of their water. Even better, drive around with a dirty car now and then – it's not hurting you or the car and will save water by delaying your car wash.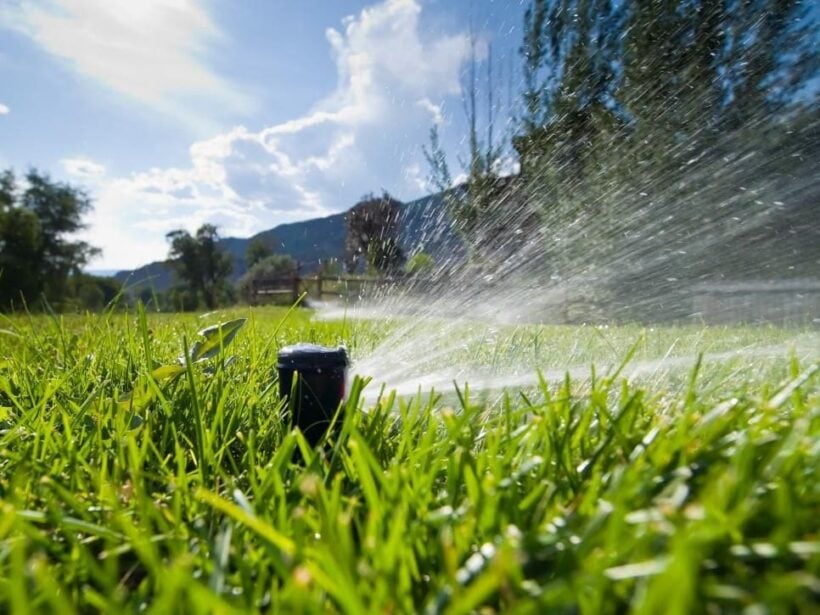 • Lawns use lots of water and daily watering during the hot season can soak up hundreds of litres of valuable. Letting your lawn go brown, be assured it will come back in the wet season. And long-term, landscape accordingly with water wise ground covers, succulents, and other plants that thrive in drought conditions. Lawns may be a luxury we can't afford in these water-conscious times.
• Only run the dishwasher when it's full. Even better wash the dishes by hand. Dishwashing machines are notable water wasters. Grab you partner or a friend and have a chat or a laugh for the five minutes it will take you to wash the dishes by hand. You could save up to 50-100 litres of water! And fill up the sink once and do all the washing together without leaving the water running all the time.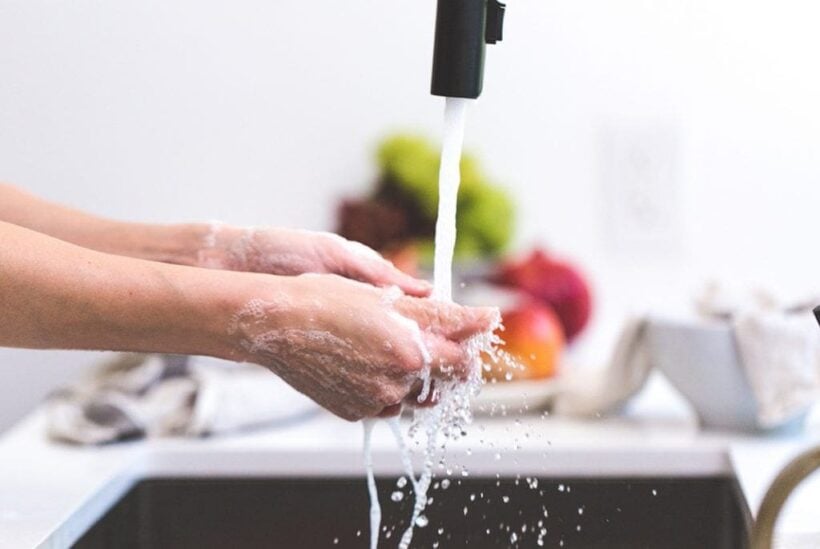 • Whilst it hasn't been a worry in the past, our useable potable water supplies around Thailand are becoming an issue that won't be fixed immediately. Consider installing a simple rain catchment system. They can be cheap or expensive and should be considered if you're building a new house as an integral part of the design. Your roof is an amazing water-catcher. Use it.
• Flush the toilet less often and with less water. Most modern toilets have a half-flush option and there are other tricks to reducing the re-fill in your toilet's cistern – putting a brick into your cistern is one way (gently!).
• Water the plants early in the morning. You'll need less water, since cooler morning temperatures mean less evaporation. It's not a great idea to water in the evenings, since this can promote mould growth in the humid Thai weather and hot evenings. And you really don't need to water the driveway. It's not growing. No one is going to walk past your house and compliment you on your sparkling clean drive-way.
• The dog WILL survive without being washed every day, or week. Indeed our dogs used to survive perfectly well without being washed at all. If the family pooch does need a wash try and use some of the water you saved from the bucket in the shower and be careful not to leave the hose on whilst rubbing in the shampoo. As for the cat, it is genetically programmed to clean itself better than you could ever hope to. Leave the cat alone – it DOES NOT need to be washed.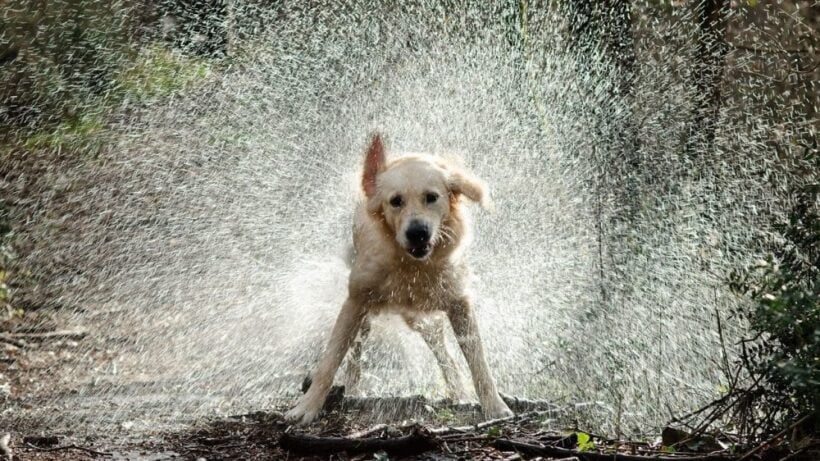 Strong growth from key markets compensate for slight dip in Chinese tourists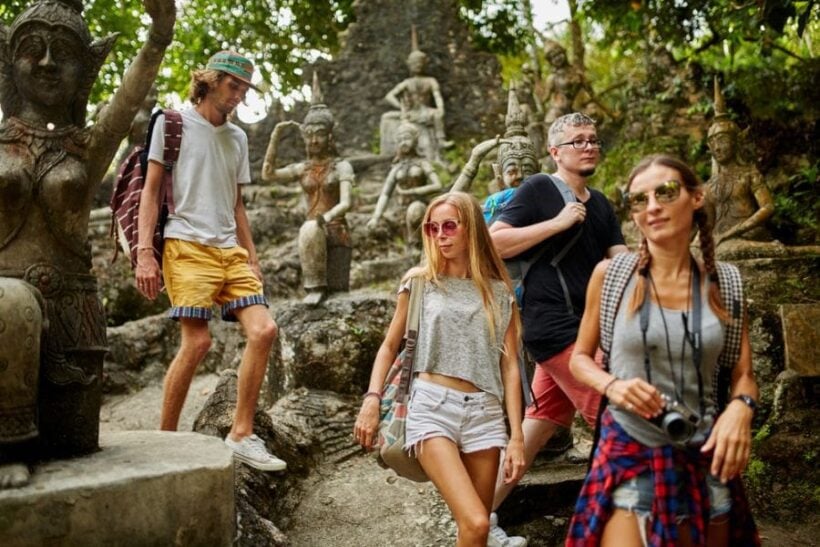 by Thanchanok Phobut | Senior Coordinator, Thailand
CBRE, international property consultants, believe that the Thai tourism market is still as resilient as ever.
Earlier this year, the Ministry of Tourism and Sports announced they are expecting more than 40 million tourists to visit Thailand this year, up from the record-breaking 38.3 million last year. According to the latest figures, the first two months of 2019 showed a 2.5% year-on-year growth in international tourist arrivals at 7.3 million, compared to 7.1 million the previous year.
In the first two months of 2019, the total number of Chinese tourist arrivals decreased slightly by 2.2% – 2.17 million in 2018 to 2.12 million this year. Chinese tourist arrivals in February, the month in which the Chinese New Year was celebrated this year, decreased by 12.3% year-on-year.
Other key feeder markets like Malaysia, India, Korea, and Japan showed double-digit growth in the first two months of 2019, with India having the highest growth at 20.1% year-on-year. Even though the combined number of tourists from these four feeder markets was smaller than that of the Chinese market alone, this positive trend could replace any loss of Chinese tourists. The challenge remains for Thailand to win back this biggest feeder market now that the most significant holiday for Chinese people has passed.
Bangkok still attracts tourists from around the world. The number of international tourist arrivals to Bangkok in the first two months of 2019 was 4.68 million, a 3% year-on-year growth. The development of a third runway in Suvarnabhumi International Airport, approved by the government on April 17, will strengthen Bangkok's capacity to handle larger numbers of tourists in the future.
"In the first quarter of 2019, Rosewood Bangkok, a 159 key luxury hotel next to Phloen Chit BTS station, opened its doors to the public. This was one of Bangkok's most highly-anticipated luxury hotel openings together with Capella Bangkok and Four Seasons Hotel Bangkok on the Chao Phraya River, both of which will open later this year, underpinning renewed interest in the riverside area and capitalising on recent developments outside of the hotel sector," comments Mr. Atakawee Choosang, Head of Capital Markets – CBRE Hotels in Thailand.
CBRE believes that Bangkok will continue to be one of the top tourist destinations in the world with new luxury hotel openings, improving infrastructure, and attractions that appeal to a wide range of tourists.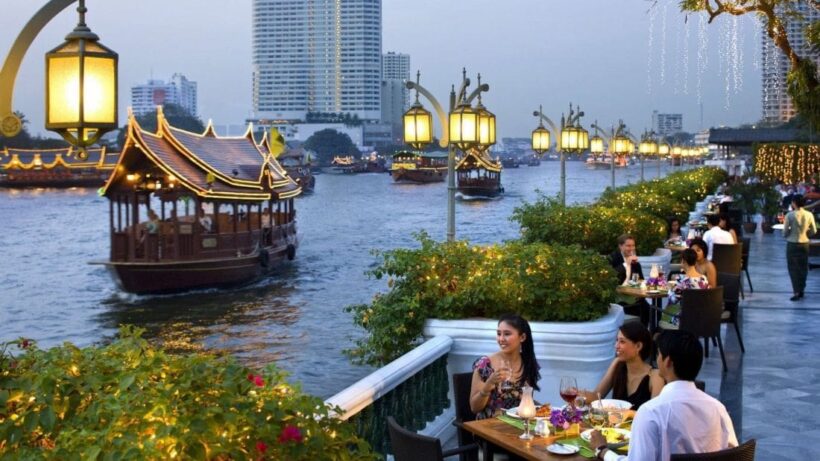 Raid on 18 foreign-owned Koh Samui hotels, owners arrested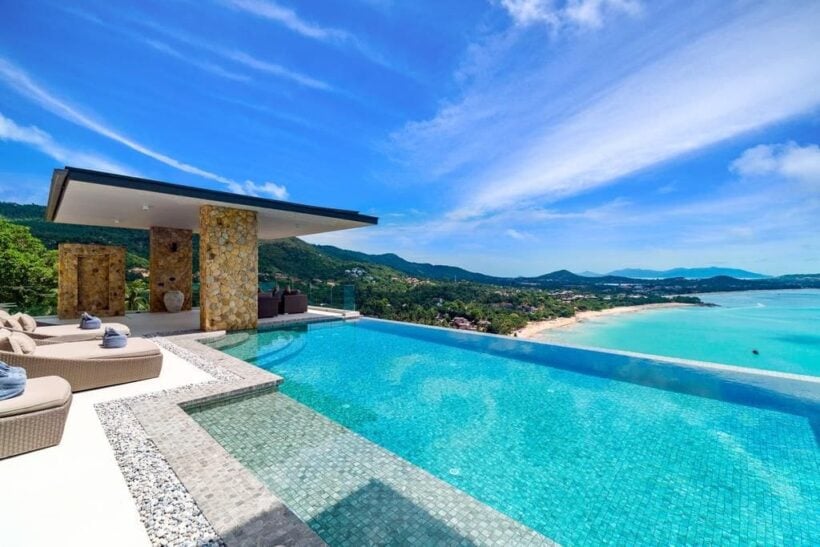 FILE PHOTO
Army, police and municipal officials have raided 18 hotels on Koh Samui claiming that they are illegally owned by foreigners. The hotels in questions are on a mountainside on the Gulf island, the second largest island in Thailand.
Officials carried out the search and raids on Chaweng Noi Mountain in Moo 6 village in Tambon Bophut  and found that 18 luxury mansions had been modified as hotels to cater to foreign tourists.
None of the 18 hotels were licensed and all are co-owned by businessmen from several countries, according to officials, including the UK, Germany, France, Russia, Belgium, Israel and Austria. Officials said the foreigners used Thais as nominees by stating their names as co-owners.
The inspection was carried out following complaints from licensed hotels that they had seen a large decrease in patrons after the new hotels began operating. Hoteliers said the new hotels had an unfair advantage because they were not paying the same taxes, or operating under the sale rules, as the licensed hotels.
Officials found the 18 hotels had proper land deeds but had not been registered as hotels.
Bophut police station took legal action against foreign executives of the four companies that were operating four of the 18 hotels. They have been charged with operating without a hotel license and working in a business – food and beverage – that is reserved for Thais.
Police said they will summon executives of the remaining 14 hotels to face charges. The executives are all living abroad.
SOURCE: The Nation