Phuket Property – check your project management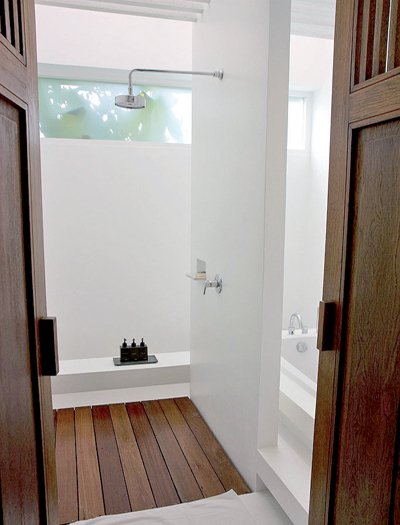 PHUKET: When buying property in a managed estate in Phuket, careful scrutiny of the project management might be one of the most neglected points.
This may have negative consequences particularly in cases where the applicable laws or regulations do not provide minimum standards and a legal framework regarding project management.
Typically, poor management causes disputes between residents and their project manager. Therefore, the manager should perform all duties in a diligent, cost effective and transparent manner and maintain proper statements of account itemizing all income and expense and make such statements accessible to the residents if requested.
A buyer should initially check whether the appointed manager has the required expertise and a proven track record. In the case where an internationally recognized management company has been appointed, this might be some indication that the management services will be performed with the necessary professionalism. Talking to existing project residents may also provide first hand insight.
Furthermore, a buyer should investigate whether project residents can participate in the project management through voting rights in a corporate body or committee managing the project, for example.
In some cases, buyers are required to sign a management agreement appointing a project manager. Such management agreements should, as a minimum, describe what management services shall be provided, what pro-rata payments will need to be made by the residents to the manager and what remedy or sanctions will apply in case that either the manager or a resident is in breach. Furthermore, the residents and their manager should agree on a fair and effective dispute resolution mechanism.
Before signing a management agreement a buyer should discuss with the developer whether all relevant points are clearly described in the agreement, i.e. what costs may incur in connection with the management services. Such costs may include monthly management fees payable for the management, maintenance and upkeep of the common areas and facilities, utilities expenses, insurance premiums and property taxes. The management fees are generally paid pro-rata by all project residents and calculated either on a "sqm-unit-basis" or standardized rates subject to change from time to time.
In addition, buyers may be required to contribute to a capital reserve or sinking fund, which is normally a one time payment to provide the manager with additional funds required to repair or partially replace a common area or facilities. However, a buyer should note that the replenishment of such a sinking fund may be necessary once the initial contribution has been used up.
A buyer should further understand that besides the costs for common area management additional expenses will occur and be payable in connection with its specific unit such as renovation works, insurance premiums and utilities expenses.
To summarize, careful scrutiny of the project management is of great importance to avoid a rude awaking when the first bill of running costs suddenly arrives at your dream home.
This article has been written by International Law Office Patong Beach Co., Ltd., a Phuket based law firm for informational purpose only. In case of inquiry, please contact Michael Greth, Consultant by phone: 076-222-191-5 or email: [email protected].
— International Law Office Patong


Find more property for sale and rent across Thailand at Thaiger Property, powered by FazWaz. You can even list your property for free.
Raid on 18 foreign-owned Koh Samui hotels, owners arrested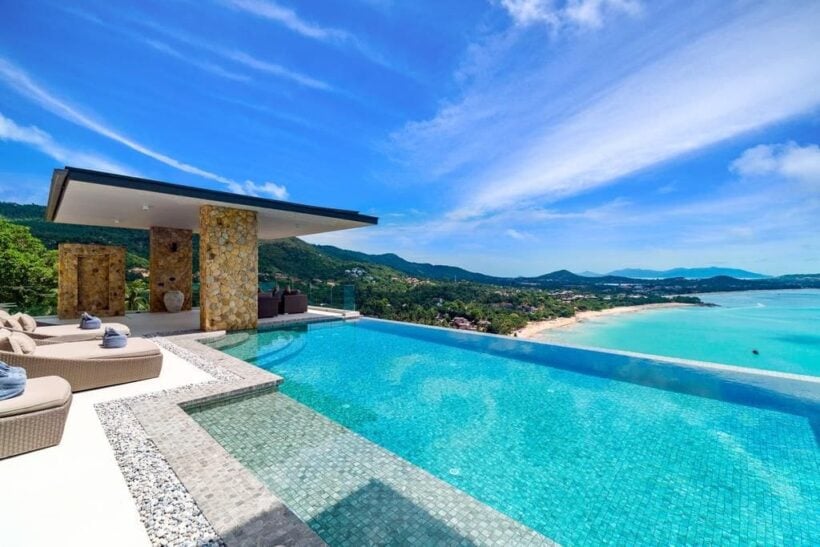 FILE PHOTO
Army, police and municipal officials have raided 18 hotels on Koh Samui claiming that they are illegally owned by foreigners. The hotels in questions are on a mountainside on the Gulf island, the second largest island in Thailand.
Officials carried out the search and raids on Chaweng Noi Mountain in Moo 6 village in Tambon Bophut  and found that 18 luxury mansions had been modified as hotels to cater to foreign tourists.
None of the 18 hotels were licensed and all are co-owned by businessmen from several countries, according to officials, including the UK, Germany, France, Russia, Belgium, Israel and Austria. Officials said the foreigners used Thais as nominees by stating their names as co-owners.
The inspection was carried out following complaints from licensed hotels that they had seen a large decrease in patrons after the new hotels began operating. Hoteliers said the new hotels had an unfair advantage because they were not paying the same taxes, or operating under the sale rules, as the licensed hotels.
Officials found the 18 hotels had proper land deeds but had not been registered as hotels.
Bophut police station took legal action against foreign executives of the four companies that were operating four of the 18 hotels. They have been charged with operating without a hotel license and working in a business – food and beverage – that is reserved for Thais.
Police said they will summon executives of the remaining 14 hotels to face charges. The executives are all living abroad.
SOURCE: The Nation
Bangkok luxury poised to push through the US$300 ceiling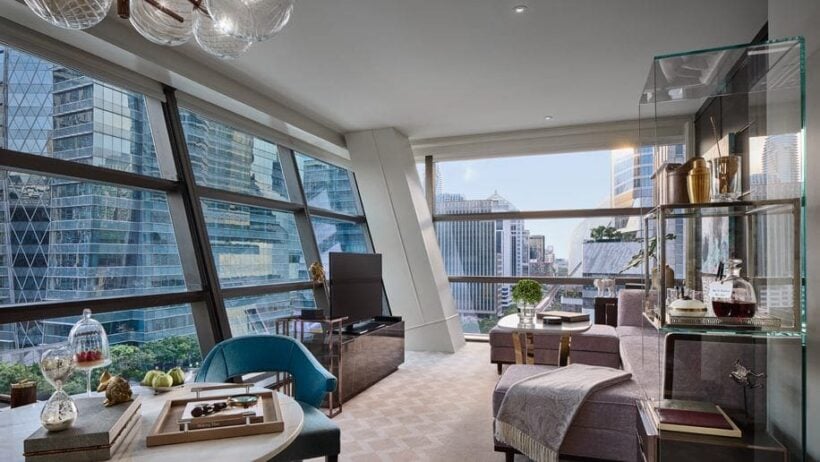 by Bill Barnett of c9hotelworks.com
PHOTOS: Rosewood Bangkok
For hotel owners and managers in South East Asia, one of the great mysteries of the past ten years has been the low rate profile of Bangkok's luxury hotel set. Despite soaring and sustained tourism growth, rising airlift and a strong economy, rates at Bangkok's top tier properties have remained fairly stagnant.
Have we reached the tipping point?
I had had the opportunity to visit the latest entry to the Bangkok luxury class a few days ago, the Rosewood. With 159 keys which includes a limited number of posh houses with private pools and terraces the property is seeing an exceptional response and already achieving high rates.
What's impressive about the entry is a take on the design approach that sees hotel developers apply a non-uniform approach with AvroKO coming in to focus on the restaurants and bars, while the rooms and public areas were led by Celia Chu Design and Associates.
While the speakeasy Lennon's has not be opened yet, the 6,000 record vinyl collection is impressive and the bar will clearly have a strong pull. Taking the approach to designing restaurants and not typical hotel outlets, the Chinese eatery Nan Bei is a breath of fresh air and limited seating provides a bespoke appeal.
Taking a step back, and looking at recent entries like the Waldorf Astoria, and upcoming 101 key Capella, what is clear is luxury properties are shifting in terms of key drivers of the segment of art, fashion, residential vibe, bar and restaurant offerings, wellness and events.
So, what about rates?
On a broad basis Bangkok's top tier hotels have averaged rates of US$200-240 for the past few years. This set has seen longer serving properties such as the St. Regis, Kempinski, and Okura effectively flatline on rates, though newer entries have come up including the Park Hyatt. On the broader horizon is the return of the Four Seasons and Capella by the river and the Orient Express at the MahaNakhon skyscraper.
With the entry of Rosewood driving rates, my expectation is that a few of the set will follow and at the end of 2019 we will set limited number of hotels crash through the US$300 average room rate barrier and effectively smash the legacy glass ceiling of Bangkok's luxury hotels.
As in any business there will be winners and losers. Smaller hotels with some rate leading premium key types will be able to push up average daily rates. Segmentation is another key and hotels on the river that lack substantial corporate numbers will remain challenged until transport links to the area improve.
Where in the world are Bangkok luxury hotels heading?
To sum up 2019, size and location matter, the shift on food and beverage and social events along with niches like wellness and  smaller meetings/weddings are the key to the future. As for the quantum leap in rates, it's about time Bangkok hoteliers be confident and push rates towards a more global norm.
Reservations now open for 'Twinpalms MontAzure' with enticing promotions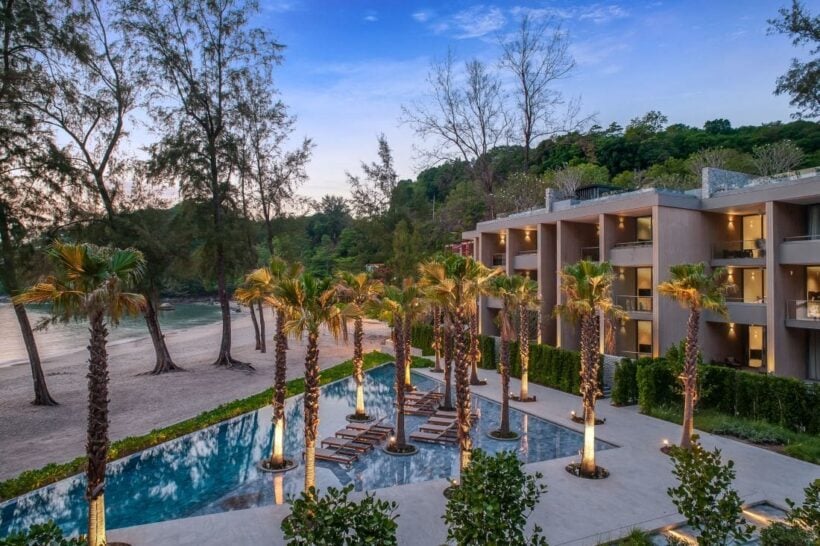 Celebrate the grand opening of Phuket's newest beachside hotel by booking now to snap up fantastic deals. Twinpalms MontAzure in Kamala is offering irresistible packages ideal for both short and long-haul getaways for those who book directly from their website.
Guests may choose to enjoy three nights and pay for just two and for those who are looking to book a longer holiday, stay for six nights and pay only three on all Penthouses and Suite types. Guests may book from now until November 30, 2019, for stays from July 1 to 19 December 2019.
The latest addition to the Twinpalms Hotels & Resorts portfolio is set directly on Kamala Beach, on Phuket's popular west coast and will welcome its first guests in July 2019. A member of Small Luxury Hotels of the World, the boutique beach hotel offers beautifully appointed Penthouses and Private Pool Suites and a collection of stunning Suites.
Suites range in size from 70m2 to splendid Penthouses with private pools and sea views boasting large living spaces of up to 300m2. Guests will also enjoy using a lap pool or an infinity pool offering views of the Andaman sea.
Adding to the collection of fantastic places to be on Phuket, Twinpalms MontAzure will launch its beachside restaurant and lounge, 'Shimmer', with uninterrupted sea views. Shimmer restaurant will serve vibrant and tasty food with an Asian focus, delicious and creative cocktails, and a great wine list, all served with the customary gusto and flair expected from the Twinpalms brand.
Designed by Martin Palleros, following the original Twinpalms concept and style, of utilising Phuket's beautiful landscape, Martin has allowed the design to maximise the sea views from most of the Suites and areas within the buildings, whilst also ensuring the preservation of the views of the mountainside from other perspectives.
Guests of Twinpalms MontAzure also have access by complimentary transport to the brand's other dining and entertainment destinations, taking full advantage of the three beautiful beaches Twinpalms has a presence on.
HQ Beach Lounge, a few steps away on Kamala Beach, Catch Beach Club, Catch Junior and Palm Seaside, located on Bang Tao Beach and of course, the flagship resort, Twinpalms Phuket is just a few steps from Surin Beach.