VietJet introduces more flights in Thai skies – BKK to Krabi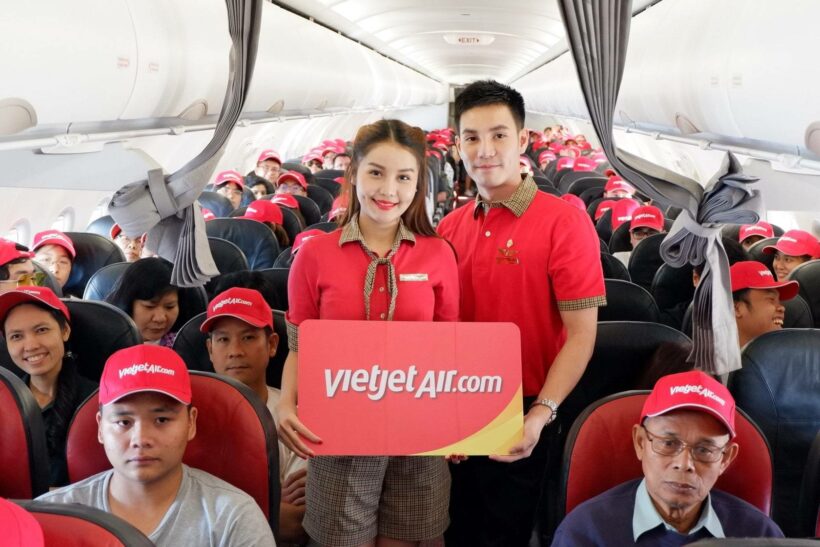 Thai Vietjet has launched a new service between Bangkok Suvarnabhumi and Krabi with 2 flights daily.
The fully booked inaugural flight VZ340, operated by new aircraft Airbus A320 wearing "Amazing Thailand" tourism logo landed safely yesterday morning at Krabi international Airport with a full water canon salute. All passengers and flight crew were greeted with flower garlands from Krabi Governor Pol Lt – Colonel ML Kitibodi Prawit, Krabi Airport Director, Representative from Travel Authority of Thailand (Krabi Office), and other honor guests and media.
On-board the inaugural flight, passengers were surprised by a mid-air flash mob activity in beach theme, lucky draw games to win hotel voucher in Krabi, and special gifts to all 180 passengers.

VietJet says that Krabi is an eternally popular holiday destination, offering great beaches, clean air, beautiful temples, stunning view of both lush mountains and pure coastlines. Thai Vietjet offers convenient choices from Krabi to Bangkok which passengers can further connect their journey with Vietjet Group's extensive network to various domestic destinations including Chiang Mai, Chiang Rai, Phuket, and international destinations of Ho Chi Minh, Hanoi, Hai Phong, Da Lat and beyond.
Aiming at "Consumer Airline", Vietjet is continually opening new routes, adding more aircraft, investing in modern technology and offering more added-on products and services to serve all demands of customers. Vietjet is a pioneering airline that is loved by many for its exciting promotional and entertainment programs, especially during the festive season. With high-quality services, diverse ticket classes and special low-fare tickets, Vietjet offers its passengers flying experiences on new aircraft with comfy seats, delicious hot meals, beautiful and friendly cabin crews, and other interesting added-on services.

Keep in contact with The Thaiger by following our
Facebook page
.
Unemployed elephants: Some return to the wild, others sent to work in logging business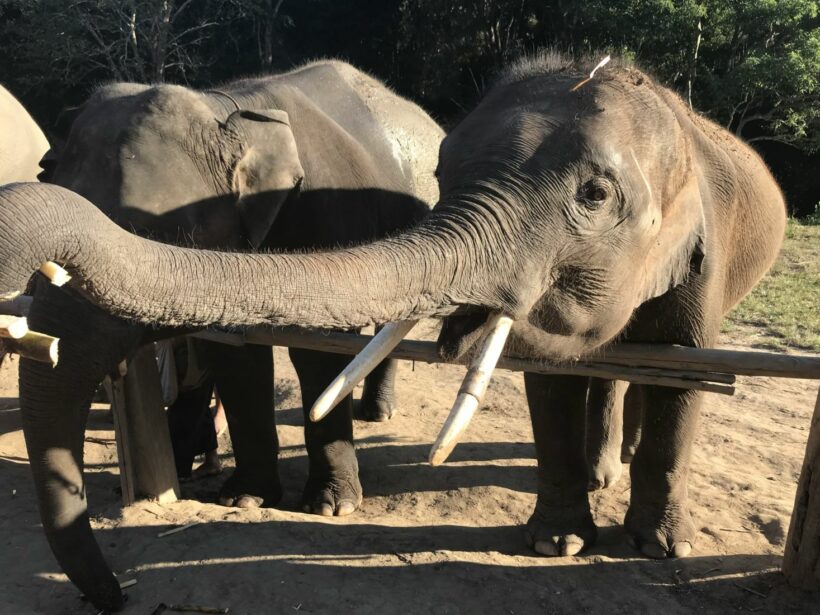 The drop in tourism has had a huge impact on the elephants in Northern Thailand, leaving many elephants, you could say, unemployed. While some elephants are out of business and been taken back to their natural habitat, others are struggling in captivity and might be sent off to work in animal labour which some people may deem as unethical.
A reporter from BBC Thailand follow a group of elephants making the trek and spoke with those in the 'elephant' business. You can watch the video HERE. One owner, who goes by the name Uncle Eddy, told BBC, if the tourism industry doesn't pick up soon, he will hand over his 57 elephants to a logging business in Myanmar.
The video from BBC Thailand showed Uncle Eddy's elephants on short chains standing in a cement outdoor structure. He said if the elephants don't work, then they don't get exercise. Without exercise, the pregnant elephants would have trouble giving birth and the babies would eventually die, according to his commentary.
Thailand has a variety of elephant camps and sanctuaries. There is continuous debate on how elephants should be cared for in captivity. Some establishments keep elephants on a short chain, only to be taken out for rides or shows. Some businesses describing themselves as sanctuaries have elephants roaming the property and allow tourist to feed and bathe the animals. This 'ethical' model is becoming more popular with some of the tourism demographics visiting Thailand in the past.
The Chiang Mai-based Save Elephant Foundation started a project to return some of the elephants back to their natural habitats, Thai PBS World reports. From April to May, more than 100 elephants trekked north from Chiang Mai to Mae Chaem, a 150 kilometre trek.
BBC followed a small group of elephants led by the Save Elephant Foundation and said the elephants became very thirsty and some seemed to be "low on energy". The charity's founder, Lek Chailert, says the pandemic is a chance to get elephants out of the tourism industry.
"Tourists would be swamping into Thailand. The Covid-19 pandemic will give us time to think."
SOURCES: BBC Thailand | Thai PBS World
Keep in contact with The Thaiger by following our
Facebook page
.
Animal activists claim police officer killed beloved campus dog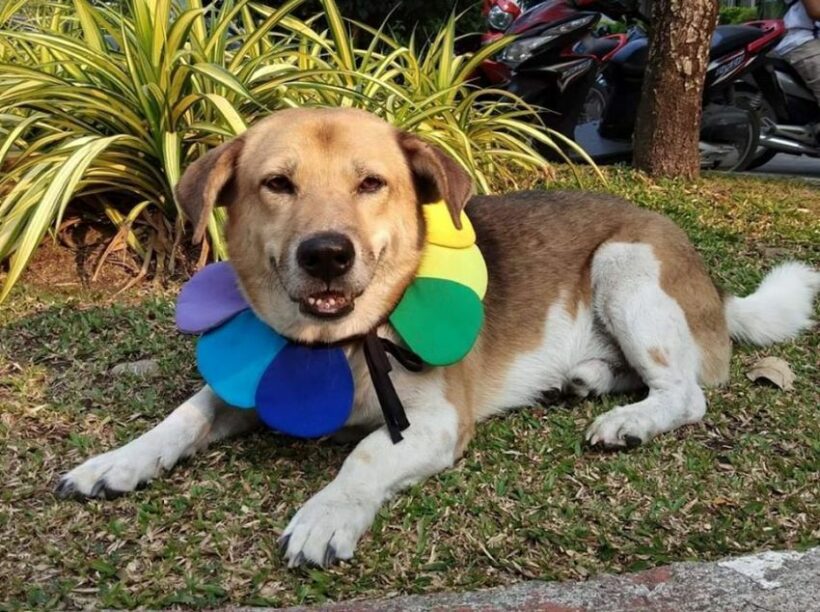 A Thai animal rights group is accusing a Chiang Mai police officer of abusing and killing a beloved dog, Tia, a stray adopted by students at Chiang Mai University.
Watchdog Thailand, based in Chiang Mai, investigated the incident after the dog's body was found last week and recently reported their findings to police, according to Nation Thailand. The autopsy of the dog's body doesn't seem to match the police officer's story. No details on the dog's condition are reported.
Police say the activist group have also spoken to witnesses and seen surveillance camera footage. The group posted a video on Facebook with a clip from surveillance footage of a dog approaching a person on a motorbike, but no apparent abuse is shown in the video.
Police are investigating the dog's death and say they will be questioning the police office.
SOURCE: Nation Thailand
ฟังวอชด็อก เชื่อเตี้ยถูกฆ่าทารุณ

#เชื่อเตี้ยถูกฆ่าฟังชัดๆทีมมูลนิธิวอชด็อก ร่วมทำคดีเตี้ย มช.กับเเอดมินเพจเเละตำรวจ เชื่อหลักฐานที่มีอยู่ในมือ สันนิษฐานได้ว่า เตี้ย ถูกฆ่าอย่างทารุณ!

Posted by อีจัน on Wednesday, 20 May 2020
Keep in contact with The Thaiger by following our
Facebook page
.
Government claims they're serious about northern air pollution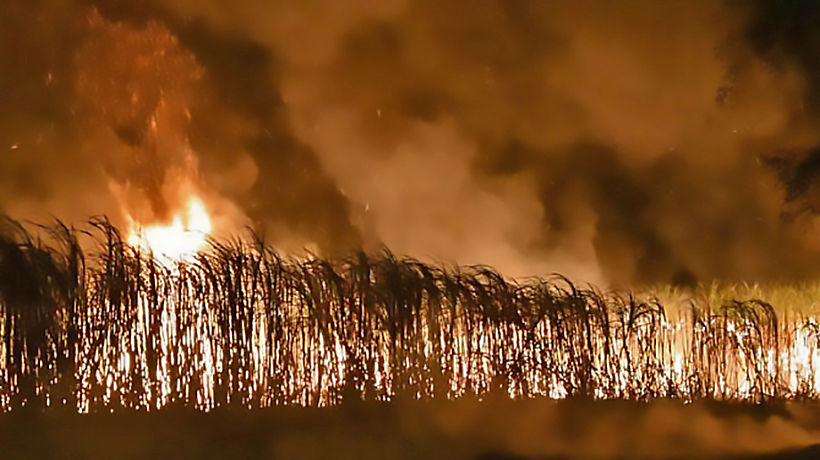 Thailand's northern provinces, particularly Chiang Mai and Chiang Rai, suffer mightily during the annual plantation burning season, infamously known as "smoky season," when farmers there and in neighbouring Laos, Myanmar and Cambodia burn their fields in preparation for the next harvest. The season lasts from January to April, and during that time Chiang Mai often rates as having the worst air quality in the world. But now the government says it's taking air pollution seriously and aims to clean up the North.
Chiang Mai's air quality problems have been a consistent issue, since the northern Thai city was declared 'most polluted city in the world' on March 10, according AirVisual.com. The city has 'won' the accolade on more than 10 days this year. Adding to the problem, in March and April this year were the forest fires challenging local authorities in the mountains around the city.
Government spokeswoman Narumon Pinyosinwat expressed gratitude to the Chiang Mai Breath Council for its concern on smog in the North and gave assurances the government is earnest about solving the problem. Responding to the council's demand for successful resolution she said the council makes a huge contribution by monitoring air pollution for the sake of public health.
"The government has tried to solve the problem and assigned local authorities to implement relevant measures. It is never distracted from the effort, despite the coronavirus pandemic."
"The government is grateful for the Chiang Mai Breath Council's campaigns for clean air. However, the problem cannot be solved by a single organisation. All parties must join forces. I believe that solutions will improve from now on."
The government spokeswoman also said that Deputy PM Prawit Wongsuwon would visit Chiang Mai province today to follow up on smog solutions.
"The government understands that it may not be impossible for provincial and regional parties to solve the issue by themselves. We believe that if all parties join hands and watch out for wildfires, which are at the root of the problem and cause of the fine dust, air pollution will be relieved eventually."
Keep in contact with The Thaiger by following our
Facebook page
.