Up to 100,000 Thais at risk from alcohol-related 'withdrawals' during national ban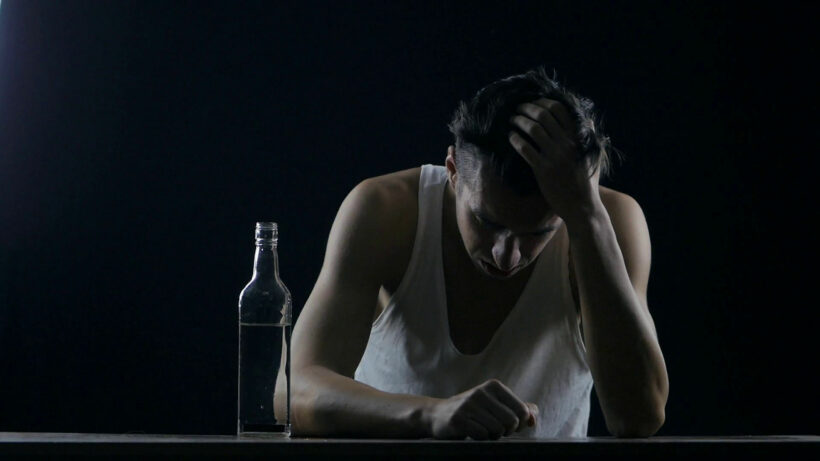 Yesterday experts announced that up to 100,000 Thais who have become seriously dependent on alcohol are at risk during the nationwide booze ban. The ban on alcohol sales was imposed in order to minimise large gatherings and also to curb coronavirus related infection risks, especially during the traditional Songkran celebrations.
According to the director of Centre for Alcohol Studies at Prince of Songkla University, Sawitri Assanangkornchai, the withdrawal symptoms can include high fever, nausea, profuse sweating, seizures, and severe anxiety.
"These people must be monitored. If the situation is severe, then the person must go to hospital."
"Drinking alcohol, even when done alone, weakens one's immune system and makes people more prone to being at risk of coronavirus infections and other illnesses."
"Around 1 million Thais are estimated to be "dependent on alcohol", and as many as 10% of those are considered to be severely dependent and could experience withdrawal symptoms as soon as six hours or up to 3 days after their last drink."
"Those severely dependent on alcohol should not stop drinking right away instead, they should seek to drink less and less, and eventually stop altogether, to reduce stress on the body and mind."
Thailand has a high level of alcohol-related domestic violence and alcohol abuse and drunk driving are a leading contributor to the country's horrendous annual road toll.
Government spokesman Dr. Taweesin Visanuyothin, also addressing the issue, says "those experiencing alcohol withdrawal, such as hearing strange voices, should seek medical treatment immediately."
According to Sawitri, one man in Buriram is believed to have died due to alcohol withdrawal symptoms over the weekend.
And in Nonthaburi yesterday morning a construction worker climbed a tamarind tree reportedly because he could not buy alcohol for his daily consumption. Rescue workers spent an hour trying to talk him down. The man eventually fell down and was taken to a police station for questioning and treatment.
Sawitri sees this national ban as an opportunity to reduce the number of people who are dependent on alcohol, such as limiting hours of sales and also limiting the amount of alcohol you are allowed to purchase at one time. She noted that compared to other nations like China, Japan, and South Korea, Thailand's level of alcohol consumption is still far lower.
Here are some tips and methods to minimise the pain and discomfort of alcohol withdrawals…
Stock up on fruits and vegetables
As the alcohol metabolises, your body and converts it into sugar. So, if you have been drinking regularly, your body got accustomed to an excessive amount of sugar. Eating lots of healthy fruits and vegetables can help balance the sugar levels in your body.
Drink lots of liquids
You must drink a lot of water and fluids that contain electrolytes to avoid dehydration and nausea. However, ensure that you stay away from caffeine as it can make you super dehydrated. Coconut thailand alcohol hotlinewater, kokum sharbat and fruit juices can be excellent choices.
Sweat it out
Exercise is one of the best coping mechanisms to deal with the depressive symptoms of alcohol. Exercising releases endorphins in your brain that puts you in a peaceful state of mind. So, while you cannot hit the gym, do at home-exercises and take brisk walks in your lobby to improve your mental and emotional well being.
Practice breathing techniques
Deep breathing techniques such as 'ujjayi breath' and 'nadi shodhan' (yoga breathing techniques) can help you relax by clearing your mind and allowing you to focus on essential things. When you find yourself stressed, breathe in through your nose for four seconds, hold for fore more seconds and breathe out through your mouth for four seconds.
Listen to music or spend time with your family
Distraction can be a powerful tool to help you divert your mind from the withdrawal symptoms. Read a book, listen to some soothing music or spend time with your family to keep yourself busy in times of withdrawal. The less you think about the more you will cruse through this.
Here is the contacts, in English and Thai, for the Thai branches of AA.
Facebook page
.
Mass-testing vs contact tracing in Thailand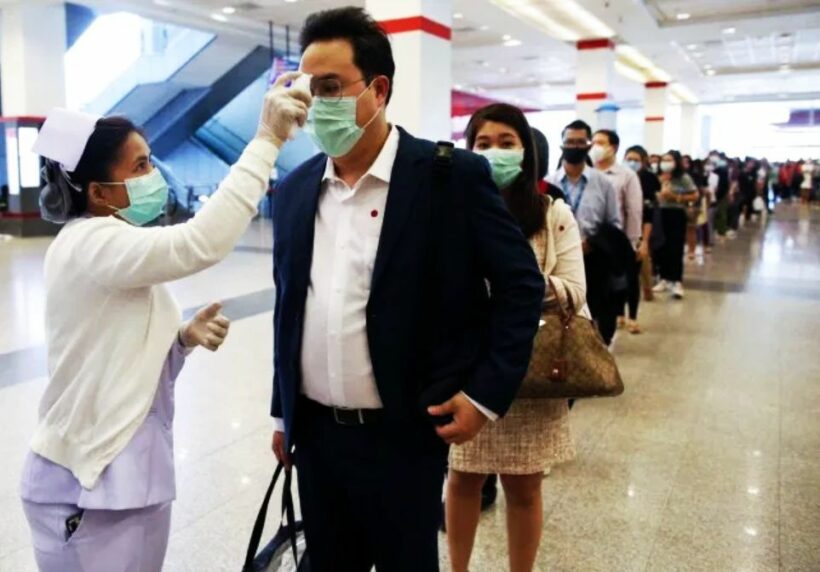 Yesterday, the Thai government announced that contact tracing (identification of high risk personnel) is the most valid and effective method for battling the Covid-19 outbreak around the country. The spokesperson, and now familiar frontman, of the Centre of Covid-19 Situation Administration Dr. Taweesin Visanuyothin has also revealed that "this is partly because Thailand has limited resources and can not afford to use the mass screening technique to uncover new infections."
"For example, using Thailand's top tourist destination 'Phuket', which has suffered for the highest ratio for infections, the statistics are as follows…"
Phuket at 44.03 cases for every 100,000 people.
Bangkok at 23.03 cases for every 100,000 people.
Yala at 15.72 cases for every 100,000 people.
Bangkok's population is 8.281 million whereas Phuket's population is at only 416,582. The first infection in Phuket, was found on January 26 and the numbers have been rising rapidly, leading to most districts and subdistricts in severe lockdown. The areas around Patong's Bangla Road and the beachside community of Bang Tao have been the hardest hit.
In response to criticism about the lack of mass screening, Dr. Taweesin says that "4 hospitals that have conducted tests on fairly large sample groups and found relatively low rate of infections. For instance, Patong Hospital tested 1,712 people and found 19 infections or just 1.11 %."
"Vachira Phuket Hospital tested 763 and found 2 infections or just 0.26 %, while Cherngtalay Hospital (Thalang) conducted 103 tests and found 5 infections or 4.85 %, Thalang Hospital tested 337 people and found no infections. Judging by these statistics, contact tracing has proved to be the most cost-effective and efficient means of finding infections."
The CCSA has displayed 4 major key lessons learned from the Covid-19 battle…
Those in high-risk contact groups have to be identified, and to ensure this measure is effective, the authorities need to enforce strict screening measures and the police have to step in and identify those evading the process.
Those in high-risk contact groups have to be completely isolated.
Active hunting for cases has to be applied to communities that have a high rate of infections or when contact tracing cannot be applied to all high-risk people.
Mass screening is not cost effective as the rate of infection is not high enough. Thailand's number of cases is low because the authorities have been testing far too few people.
SOURCE: The Nation
Keep in contact with The Thaiger by following our
Facebook page
.
South Asia risks becoming the next epicentre for Covid-19 pandemic
The World Bank has announced that South Asia is advancing towards its worst economic performance in 40 years. With decades of progressing in the battle against poverty, now the nations are facing problems that could bring poverty back to the front doorsteps of South Asia countries – India, Pakistan, Afghanistan, Nepal, Bhutan, Maldives, Sri Lanka and Bangladesh.
India, Pakistan, Afghanistan and other smaller nations, have some of the most densely populated cities combining a total of 1.8 billion citizens. So far the nations have reported relatively few coronavirus cases but experts fear they could be the next epicentre of the virus.
The World Bank reports…
"South Asia finds itself in a perfect storm of adverse effects with widespread lockdowns freezing most normal activities. Tourism has completely dried up, supply chains have been disrupted, demand for garments has collapsed and consumer and investor sentiments have deteriorated, leading to large numbers of poor workers suddenly jobless."
"The Covid-19 after effects have been predicted to have slashed the growth forecast for the region to 1.8 – 2.8% from its pre-pandemic projection of 6.3%, with at least half of the countries falling into 'deep recession'."
"Worst hit will be Maldives where the collapse of tourism will result in gross domestic output contracting by as much as 13%, while Afghanistan could shrink by as much as 5.9% and Pakistan by up to 2.2%."
The report also warned that the pandemic will push more inequality in the regions, with the pandemic mainly hitting informal workers with limited access to healthcare or social security.
For example in India, the world's biggest lockdown has led hundreds of thousands of migrant workers to return to their home villages, many had to do so on foot.
It is advised by the World Bank that…
Governments need to ramp up action to curb the health emergency, protect their people, especially the poorest and most vulnerable, and set the stage for a fast economic recovery
Preparing weak healthcare systems, safety nets and securing access to food, medical supplies and necessities
Temporary work programs for migrant workers
Debt relief for business and individuals
Cutting down on imports and exports goods
The bank's Hartwig Schafer says "once the crisis is over, governments need urgently to pursue 'innovative policies' and jumpstart economies. Failure to do so can lead to long-term growth disruptions and reverse hard-won progress in reducing poverty."
The World Bank is making 'broad, fast action', deploying up to 160 billion USD in financial support over the next 15 months to help countries protect the poor and vulnerable, support businesses, and bolster economic recovery.
SOURCE: Bangkok Post
Keep in contact with The Thaiger by following our
Facebook page
.
Covid-19 causes 'Koi' to contemplate an abortion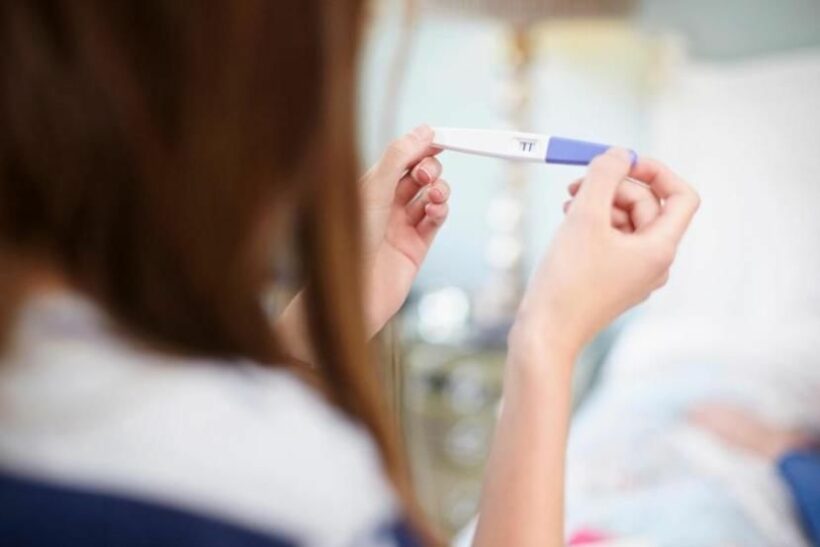 The Planned Parenthood Association of Thailand, under the Patronage of HRH the Princess Mother, marks their 50th anniversary tomorrow, but today more than ever, Thai women are being forced to ask the difficult question of how to manage an unplanned pregnancy during the Covid-19 global pandemic.
As government policies to contain the Covid-19 virus continue to devastate Thailand's economy, some pregnant women are considering abortion as a solution to an unplanned pregnancy.
39 year old Koi from the northeast city of Khon Kaen chose to terminate her pregnancy after her family's earnings massively dropped due to the Covid-19 pandemic.
"My pregnancy was unplanned. I was six weeks in. This new reality was disorienting. I know it isn't a good way and many people may think what I'm about to do is morally wrong, but I have no choice and it's hard to accept."
Koi, her husband and two children aged 14 and 10, own a food shop in downtown Khon Kaen.Their income has dropped 50% to 70%, her savings nearly wiped out.
Koi and her husband were earning roughly 30,000 baht, but now they earn less than 10,000 baht per month, barely enough to feed her family, the Bangkok Post reports.
"When I found out I was pregnant again I was shocked because I don't know how I can afford a third child. We have extremely limited funds and live in a small house. No one knows when we will return to ordinary life. The Covid-19 pandemic has really destroyed our livelihoods."
After discussing the unplanned pregnancy with her husband, Koi thought for days what is best for her family before allowing a close friend to take her to a family planning clinic in Khon Kaen run by the PPAT.
After speaking with doctors at the clinic, Koi said "I needed someone who could advise me and listen to my problems. I came to the right place, as the doctors here paid attention to my case."
"She did not pressure me and explained everything to me, especially the risk of conceiving at 39 years old. So, I thought it over and decided to terminate my pregnancy. I want my child to grow up with good health and access to high quality education. I don't want my child to be a burden on society if he or she is not properly nourished."
Somchai Kaemthong, PR director of PPAT said PPAT works under the medical guidelines and practices of the Medical Council.
"Women can have an abortion if they are no more than 12 weeks pregnant and they must give their consent before. If women under 20 want to end their pregnancy, parents must give their consent." Mr Somchai said.
SOURCES: Chiang Rai Times | Bangkok Post | PPAT
Keep in contact with The Thaiger by following our
Facebook page
.