Thai Life
Thinking Green: I'm dreaming of an environmental Christmas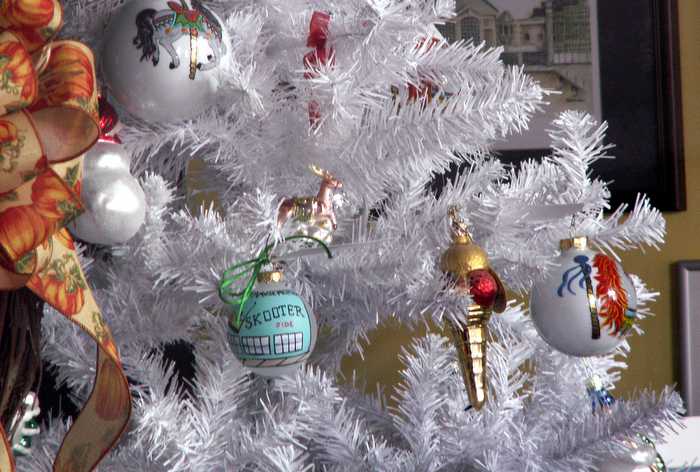 PHUKET: Only a few weeks ago, I appreciated the message on the front doors of Jungceylon which promoted "Zero Bags, Zero Waste".
"How commendable that action was taking place to help reduce the amount of waste that we have in our community," I thought. Yes, it was only a promotion, but at least it promoted a good cause. Now with Christmas almost upon us, the doors are wishing us a Merry Christmas and Happy New Year.
I suspect that in this period of great joy we are encouraged to give to friends and loved ones, preferably presents and food from one of the stores that reside within. With the spike in shopping comes a proliferation of festive, green plastic bags, which seems contradictory to last month's promotion.
We should be dreaming of a green Christmas without a sea of plastic bags that only adds to the growing problem of waste disposal. It is not only the plastic bags, but what is in them that we should consider.
For many people, this is a time of renewal and hope. It is my hope that we can take the necessary steps to leave the next generation a sustainable planet that will enable all of its citizens to share in its bounty.
Environmental sustainability is a key concern in our community. We know that the island's incinerator, which handles 800 tonnes a day, has reached its capacity, and that 60 per cent of it is wet waste.
So rather than focusing on disposal, we need to focus on reduction, re-use and recycling.
That's all very well, but does it really matter in this time of cheer? Of course it does!
In this whirlwind of holiday consumption, it is necessary to slow down and look at what we purchase. Do we really need it? How is it packaged? How are we carrying it home?
Let's make our holiday shopping habits green. Think about the entire life-cycle of a product. This includes acquisition of raw materials, toxicity, recycling capacity and whether it is water and/or energy efficient.
While we're paying attention, let's take a look at our holiday feast! Check out the sheer volume of food we purchase. Are the products we buy coming from companies that are genuinely supporting fair trade and fair wages? Are they taking steps to promote a sustainable future?
There is often a last-minute rush, as we dash around buying the "necessary" elements for Christmas dinner or our last-minute gifts. Instead of just mindlessly listening to Jingle Bells as we zoom through the store, why we don't we stand still for a moment and dream of a green Christmas?
Then, with that dream in mind, why don't we look into our carts and make that dream a reality?
— Peter Harris