Environment: Oceans plagued by 5.25tn pieces of plastic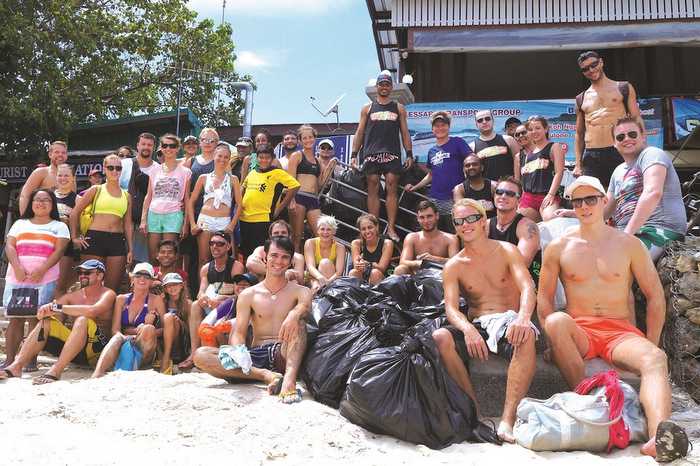 PHUKET: If you have been to a Phuket beach or beneath the Andaman Sea's surface, you'll know that discarded plastics are constantly present. Hardly a month goes by without a dive company, resort or local "green" group calling on volunteers to bag beach rubbish.
Some groups, such as Clean The Beach Boot Camp, have regular campaigns to rid the beach areas of plastic that washes up from the sea – yet there seems to be no way to stem the constant flow of it onto our shores, which shouldn't really come as a surprise.
For more than two decades, we have known that dense collections of plastics are creating floating islands of rubbish the size of European countries at gyres – areas in the sea where currents converge. Now, though, researchers are getting a much better sense of the size and scope of the problem.
A study published recently by PLOS ONE revealed that an estimated 5.25 trillion pieces of plastic, weighing 269,000 tonnes, can be found throughout the world's oceans.
"Plastic pollution is globally distributed across all oceans due to its properties of buoyancy and durability, and the sorption of toxicants to plastic while travelling through the environment have led some researchers to claim that synthetic polymers in the ocean should be regarded as hazardous waste," the report said.
"Through photodegradation and other weathering processes, plastics fragment and disperse in the ocean converging in the subtropical gyres. Generation and accumulation of plastic pollution also occurs in closed bays, gulfs and seas surrounded by densely populated coastlines and watersheds."
In 24 expeditions between 2007 and 2013, samples were collected by net towing, as well as visual survey transects of large plastic debris. Then, through computer modeling, the research team was able to estimate the amount of plastic in the world's oceans.
However, the report cautioned that the estimates were highly conservative and didn't account for potentially massive amount of plastics present on shorelines, on seabeds, suspended in water columns and within organisms.
"The impact of plastic pollution through ingestion and entanglement of marine fauna, ranging from zooplankton to cetaceans, seabirds and marine reptiles, are well documented. Adsorption of persistent organic pollutants onto plastic and their transfer into the tissues and organs through ingestion is impacting marine megafauna, as well as lower trophic-level organisms and their predators," said the PLOS ONE report.
Phuket diners digging into their tuna, barracuda, shark or other tasty marine creatures should take pause right about now. You might not consider yourself a predator, but you do the eating portion of the job.
"Plastics are like a cocktail of contaminants floating around in the aquatic habitat," Chelsea M Rochman, a marine ecologist at the University of California, Davis, told The New York Times. "These contaminants may be magnifying up the food chain."
Marcus Eriksen, the leader of the research effort, explained to the Times that the scope of the problem makes floating garbage collection impractical.
"We've got to put some onus on producers," Dr Eriksen said. "If you make it, take it back, or make sure the ocean can deal with it in an environmentally harmless way."
— Isaac Stone Simonelli
Keep in contact with The Thaiger by following our
Facebook page
.
Out of 37 countries, Thailand has the worst pension system, says Bloomberg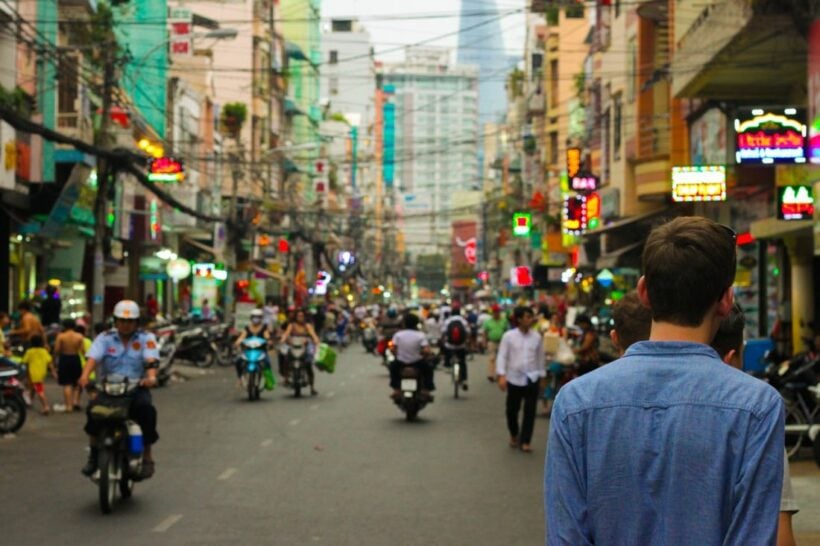 Thai Residents reports that on Sunday, Bloomberg published an article on the world's best pension systems, using information gathered from the 2019 Melbourne Mercer Global Pensions Index.
The survey looked at the pension systems of 37 countries with metrics including employee rights, savings, the number of homeowners, growth of assets, and growth of the economy. The purpose of the analysis was to determine what was needed to improve state pension systems and to gauge the level of confidence citizens had in their state pension system.
The Netherlands and Denmark were found to have the world's best state pensions, with Australia, Finland, Sweden, Norway, Singapore, New Zealand, Canada, and Chile next. Out of all 37 countries, Thailand finished last, with what the report described as an extremely ineffective and ambiguous system.
"Thailand was in the bottom slot and should introduce a minimum level of mandatory retirement savings and increase support for the poorest."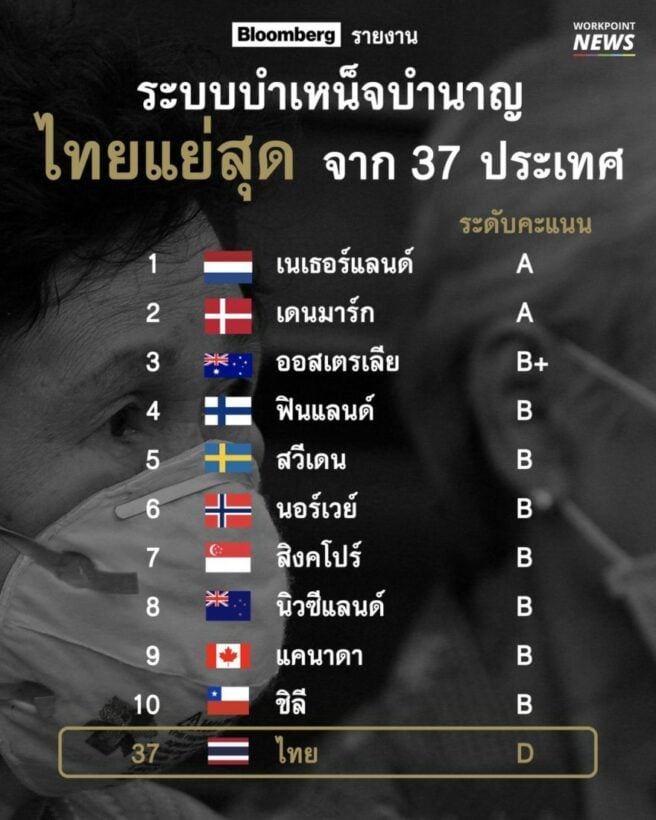 Photo: WorkpointNews
Thai Residents states that only those employed within the government system in Thailand are eligible for a pension based on salary. For most Thai citizens, pension amounts vary from 600 baht to 1,000 baht a month, depending on the recipient's age.
A report carried out by The Securities and Exchange Commission (SEC) advises Thai citizens to have at least 4 million baht saved by the time they retire, but Thai Residents reports that 60% of Thai retirees have less than 1 million baht in savings, with one in three citizens who have reached retirement age are forced to continue working in order to survive.
SOURCE: thairesidents.com
Keep in contact with The Thaiger by following our
Facebook page
.
Tax on salt content being considered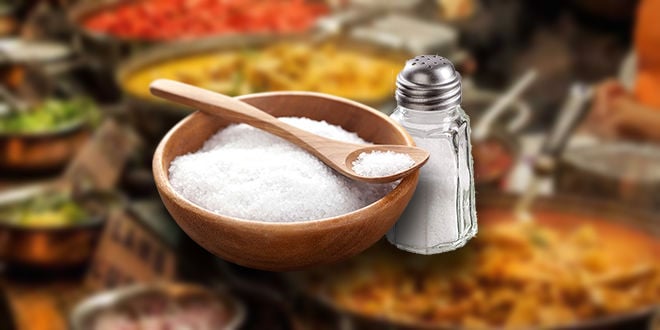 The Excise Department is considering imposing a tax on the salt content of food to encourage food producers to reduce the sodium content of snacks, instant noodles and seasoning cubes.
The director of the Office of Tax Planning said that the department is discussing a limit on the amount of sodium food can contain, in line with the standard set by the World Health Organization (WHO), which is 2,000 milligrams of salt per day.
In reality, Thai people consume an average of 1,000 milligrams per meal, making their daily intake well above WHO guidelines, according to the director.
He said any tax imposed would be at a level which would encourage food producers to reduce the sodium in their processed food without being punitive, adding that the proposal isn't intended to generate more tax revenue, but to help protect the health of consumers. Excessive sodium in the diet can lead to high blood pressure and kidney disease.
Fish sauce, soy sauce and salt would not be taxed.
SOURCE: thaipbsworld.com
Keep in contact with The Thaiger by following our
Facebook page
.
Water shortage warnings in 22 provinces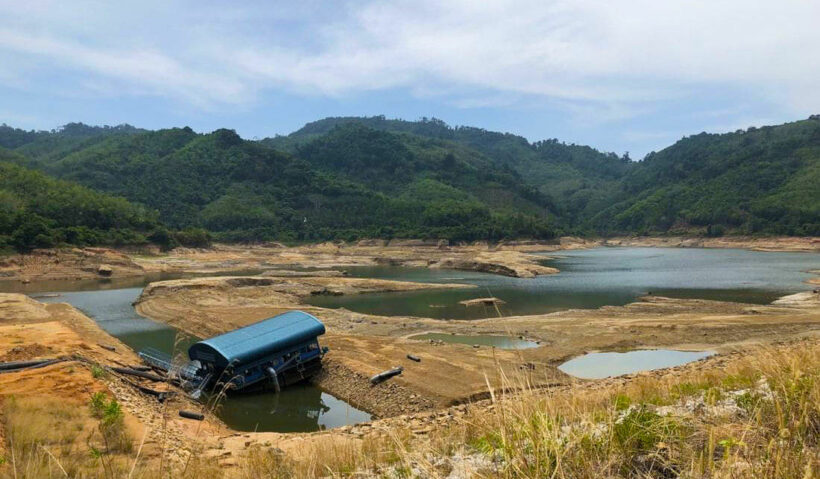 People living in 22 Thai provinces are being warned to prepare for shortages of drinking water during the upcoming dry season, due to start on November 1st.
The warning was issued by the National Water Resources Office, citing low levels in reservoirs, which are the main sources for tap water production waterworks in 22 provinces.
Areas at risk identified by the office are in northern, north-eastern, eastern and southern provinces.
Measures have been adopted by agencies charged with dealing with water shortages. including dredging water channels to allow greater volumes of water to flow into reservoirs, drilling underground wells, enlarging storage ponds and the purchase of water to supply to those in urgent need.
The Royal Irrigation Department has announced that people should use water sparingly.
There are currently about 6 billion cubic metres of usable water in reservoirs in the affected provinces, with 5 billion cubic metres reserved for consumption and ecological preservation, leaving only 1 billion cubic metres for use in agriculture.
This means farmers in the Chao Phraya river basin may not be able to grow a second crop of rice this year.
SOURCE: thaipbsworld.com
Keep in contact with The Thaiger by following our
Facebook page
.