Thailand, third biggest medical tourism destination in the world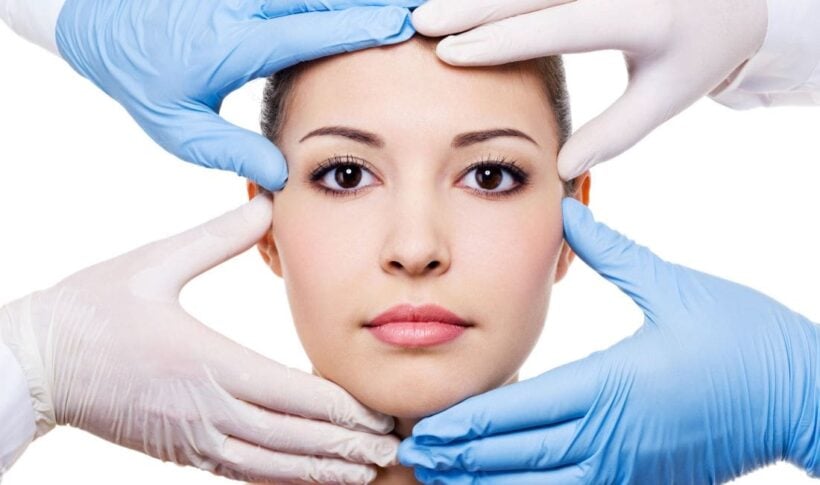 In the process of shrugging off its reputation for cheap back-alley plastic surgeries, Thailand is quickly catching up to South Korea as the world's prime destination for cosmetic surgeries and treatments. Home to 64 JCI-accredited medical facilities – three times more than Singapore and 6 times more than Malaysia.
JCI is the industry standard in global healthcare, where facilities are benchmarked against US standards and practices. 
In an industry of massively over-inflated figures, it's difficult to really gauge the size of the Global Medical Tourism market or even the Thai market. According to the TAT, a whopping 9% of Thailand's 35 million annual visitors are 'Medical Tourists', but it's believed this figure doesn't account for tourists who happen to visit a medical facility during their stay and it doesn't disregard multiple visits or expats.
A more honest assessment by the International Medical Travel Journal suggests the global market is worth around $13 billion, with Thailand being the joint third biggest beneficiary, taking $600 million in revenue each year.
The top 25 medical travel destinations by value: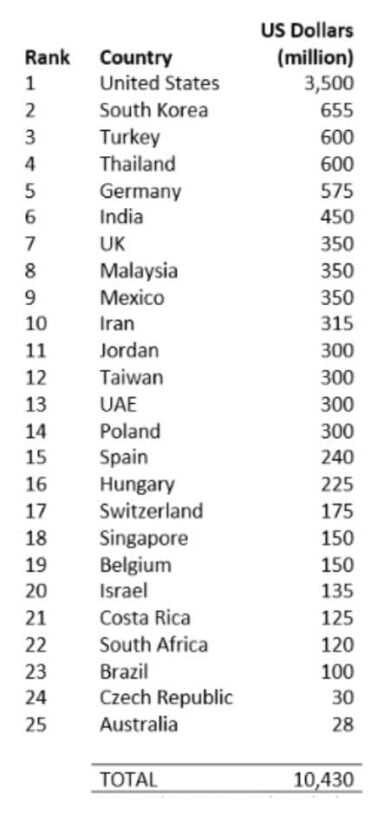 SOURCE: International Medical Travel Journal
But what is Medical Tourism and why is Thailand so popular? A loose definition of a Medical Tourist would be someone who travels to another country with the primary purpose of undertaking some form of medical, cosmetic or dental procedure. Common procedure types, include plastic surgery, dental procedures, tertiary medical care and fertility procedures.
It's estimated that Thailand receives 350,000 dedicated Medical Tourists each year, spending an average of $1,700 in hospitals and clinics across the country, with Bangkok seeing the majority of this money. South Korea still leads the way, but for how much longer?
Darren Lyons of MyMediTravel, a Singapore based Medical Tourism information and referrals platform (best comparison being the 'Booking.com' of global Medical Tourism), states that half of their requests are for cosmetic procedures in Thailand. Darren explains:
"We work with hospitals and clinics in 43 countries across the world and yet 48% of all enquiries are for Thai facilities, with the vast majority of these being cosmetic procedures. Breast Augmentation procedures in Thailand are by far the most common, but other more 'modern' procedures are on the rise, for example CoolSculpting, the Brazilian Butt Lift and the Labiaplasty."
We asked Darren why he thinks Thailand is such a popular choice for Medical Tourists:
"Reputation. Thailand invested so heavily over the last 20 years, it's now reaping the benefits of having 60-plus gold standard facilities and hundreds of smaller but well-established clinics. And a huge amount of the surgeons are internationally trained with many years of experience.
"Gone are the days of everyone sniggering at Thailand for its botched plastic surgeries. Of course, there'll always be ill-informed people who still say this, but with so much information and first-hand accounts and reviews available online, such ignorance is being disregarded now. 
"And cost is an important factor. Outside of the major hospitals, Thailand is so competitive, not just in the region, but globally.
"Other more affordable hospitals are quickly gaining ground, for example Sikarin Hospital and Bangpakok9 International Hospital. Smaller, more niche clinics like KTOP Clinic are gaining a reputation for the 'Korean Style' facial plastic surgeries, attracting patients who'd previously only ever considered South Korea as a viable destination.
"Finally, no waiting times. Prospective patients will say 'I want my procedure done on this day', and nine times out of ten, that's when it's booked in for. Failing that, it'll be the following day."
Darren went on to explain how emerging nations like Thailand were able to undercut hospitals in Western / developed countries, and it comes down to simple economics. Where the cost to build, run and maintain a multi-disciplinary hospital and pay the staff is much lower, and this huge saving is passed onto the consumer.
Price comparison of some popular procedures: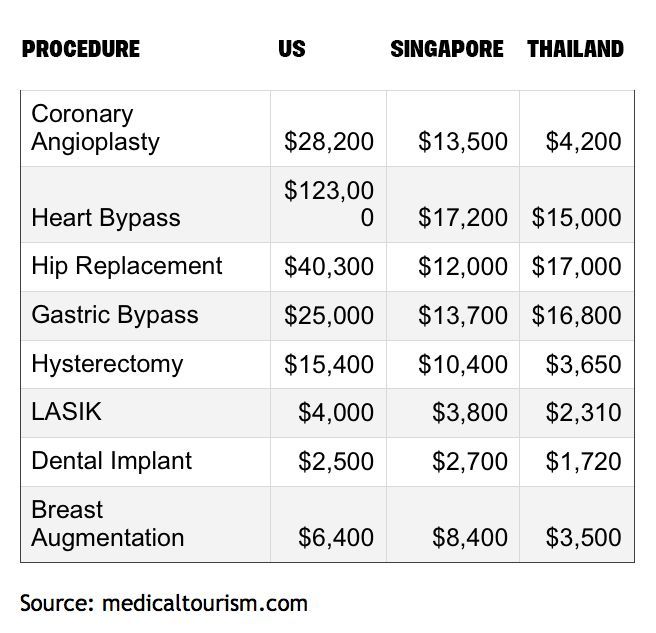 STORY: Articles.MyMediTravel.com  
Keep in contact with The Thaiger by following our
Facebook page
.


Are you considering a medical procedure abroad? With Thaiger Medical you can research hospitals and doctors, choose a destination in Thailand or abroad, and book an appointment today.

Looking to jettison some items before jetsetting away or chartering a yacht? Look no further than Thaiger Classifieds where you can find and post items, work, property and more for free. Be sure to check out YonderTours for things to do in Thailand and tours across the country.

Top 10 islands to visit in Thailand (2020)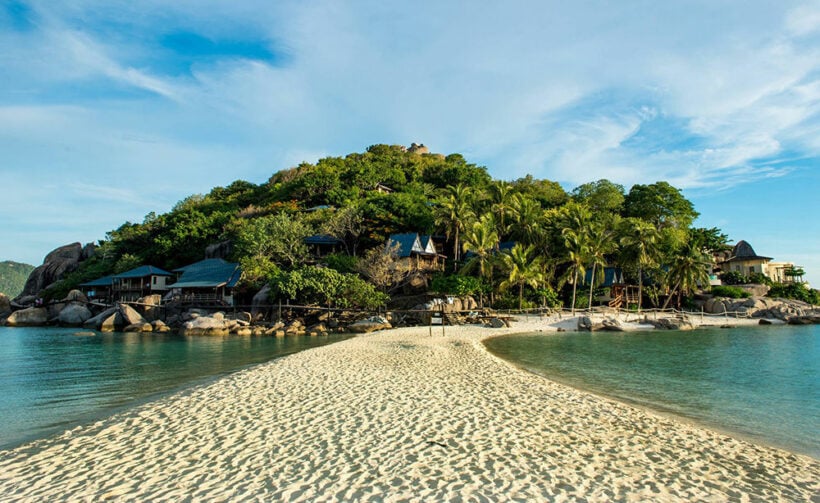 Thailand is famous for its outstanding island experiences and there are many to choose from. From sweeping stretches of clear golden sands to islands where you can dive, snorkel and stay, Thailand's islands and beaches are as diverse as they are plentiful. Let's count them down…
Koh Tao is an island that is well-known for being a great diving destination. It is also known as Turtle Island by the locals and boasts of various small and beautiful beaches that serve as the perfect holiday destinations. Diving is a pleasurable sport to be carried out on Koh Tao as it can be carried out more leisurely in a less crowded environment due to the availability of various diving spots around the island. As diving and snorkelling are the main activities to be experienced here on Koh Tao, one should be aware of the best period to travel to the island with the best conditions.
The best time to visit is during the dry season, between March and September, where the water is said to be calm, and high visibility for more fabulous diving and snorkeling experience. It is highly recommended for tourists to visit Koh Tao in October as the sea is the calmest, and water is the clearest. There are various locations that are worth visiting within reach from Koh Tao, with Koh Nang Yuan being one of those destinations. This island is unique in that three different islands are joined by white sand, making a unique experience to travel between islands or island hopping.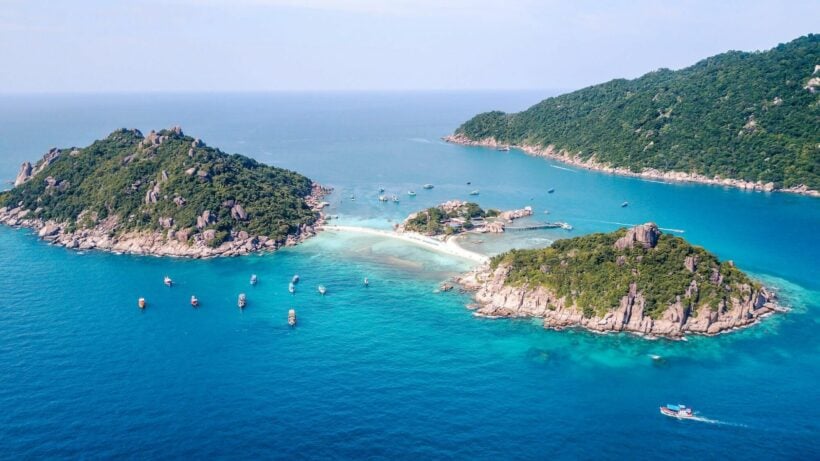 Koh Phangan is a unique destination that one should not miss, as seen in its unique blend of both natural beauty and exciting activities. The unspoiled beaches on Koh Phangan cater to the needs of tourists who wish to relax and escape from their busy lifestyle, while those seeking an exciting and unique experience should not give the Full Moon beach parties a miss. The Full Moon beach parties are according to the lunar calendar, where many party-goers gather and have a fun and exciting time. Altogether, one can experience a hippy vibe when traveling to Koh Phangan, and it is truly an experience that one can only find on this island.
Known as one of the destinations that aim to cater to the needs of all tourists alike, one can expect relaxing activities such as yoga and wellness retreats and not surprisingly, parties, which are what one would not expect from its many natural beauty. Tourists are often left amazed by the gorgeous sceneries that one can experience on the beautiful beaches on Koh Phangan, such as Haad Salad, Thong Nai Pan, Malibu, and Bottle Beach. The best time to visit Koh Phangan is during the dry weather, which falls between March and September, where one can simply relax while sunbathing under the sun on beaches and around the island.

Koh Samui is yet another wonder that most tourists would love to explore when choosing a destination for a holiday as known by its unique blend of beautiful nature and modernity. This tropical island boasts of a vast stretch of beautiful beaches often lined with tall coconut palms, which adds to the tropical vibe along with a massive land of rainforests. Koh Samui is a well-developed island with the tourism scene always on the bloom thanks to the adequate facilities available for the convenience of tourists such as an international airport, high-end resorts, and wellness retreats. Nevertheless, tourists can still experience the natural state of Koh Samui.
Perfect for those who wish to get closer to nature, one can find many choices of activities to be carried out on Koh Samui. The many viewpoints on the island promise great photographs, while those who are seeking for more adventurous activities can give hiking a try. There are also many hidden beaches and waterfalls that one can explore. Besides the fun and exciting night parties and events, Koh Samui is a favorite choice among honeymooners. Visitors often visit between March and October, where the seas are said to be calm, allowing many water activities. Diving is fun during this period, where you can even swim with the whale sharks.

Koh Lipe is a small island that does not disappoint despite being a tiny one. Do not be deceived by its size as this island provides the perfect destination for you to relax and put your hair down. The colorful coral reefs are one of the best, making the island to be one of the best diving destinations in the country. Koh Lipe has national parks and is under the protection of the marines. Therefore, tourists can experience the beauty of nature in an environment that is said to be raw and untouched. Although one can simply find pleasure by relaxing on the beach, many water activities will leave the more adventurous ones amazed where sports such as diving by beautiful coral reefs and magnificent marine creatures.
Tourists often visit Koh Lipe between November and April, but the peak season has to be in January, where many tourists come. Despite all that, Koh Lipe is still a favorite place for relaxation, as seen by its chill atmosphere. Those who are seeking more active pleasures can opt to visit the many neighboring islands around Koh Lipe, such as encountering the friendly yet cheeky monkeys on Monkey Island or rock climb on Koh Khai. Another beautiful destination that is within reach from Koh Lipe is Langkawi Island.

Koh Rok and Koh Haa are islands that offer the best experience when looking out for a holiday destination which is different yet does not disappoint. These small islands provide a lot of surprises despite the size, and they are untouched and undiscovered, appealing to those who wish for something different for a memorable holiday. The local government takes various initiatives in maintaining the underwater ecosystem here on Koh Rok and Koh Haa. Therefore, tourists can get the opportunity to encounter a variety of vibrant marine life and beautiful underwater topography with both soft and hard corals.
The best time to explore Koh Rok and Koh Haa is between November and April, where avid divers and snorkelers gather due to the best condition to explore the underwater world surrounding the islands. One such place for the best diving experience is on Koh Lanta. It is worth mentioning that the marine park is not open outside this period. Boasting as one of the most beautiful destinations in the country, one can experience gorgeous beaches and exciting water activities on Koh Rok and Koh Haa. Snorkeling on Koh Rok Noi to experience the majestic Koh Rok waterfall or diving while exploring the underwater caves and caverns are pleasurable activities to be carried out. Another place to snorkel with high visibility is Koh Haa Yai, where stunning pictures and the experience of swimming with marine creatures such as manta rays and whale sharks makes for a great underwater experience.

Check out the top 5 islands HERE
Keep in contact with The Thaiger by following our
Facebook page
.
Thai Airways considers leasing planes and outsourcing cabin staff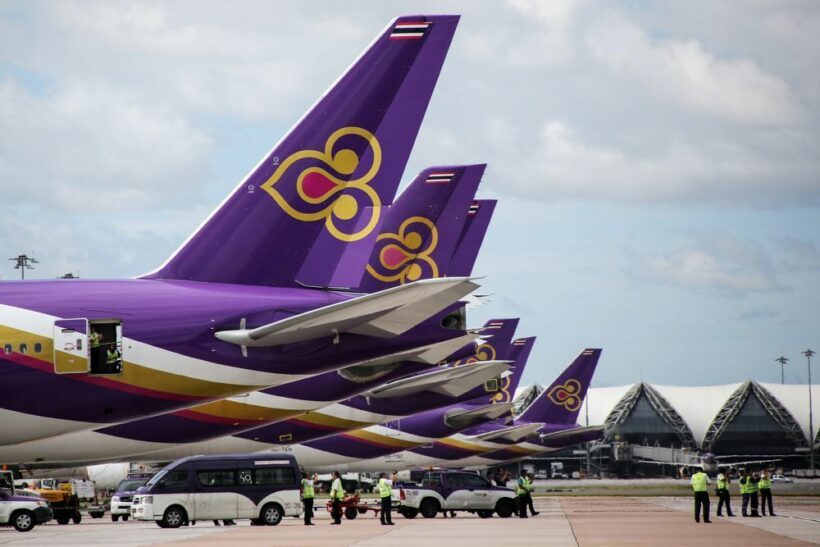 In its attempts to restructure the legacy national airline, senior staff of Thai Airways may lease aircraft and cabin staff. The plans are part of fleet and service improvement options as demanded by the Thai Government who had to find 11.1 billion baht over the first 9 months of 2019 to keep the national airline in the skies.
According to Thai Transport Minister Saksayam Chidchob, Thai Airways plans to invest in 38 planes with a 156 billion baht budget. Whether the new aircraft carrying the purple decal will be bought or leased is yet to be decided.
Minister Saksayam has openly proffered the options of leasing the planes with an outsourced cabin staff or just leasing the planes. The minister has given Thai executives the rest of the year to make up their mind in their restructure plans.
The Transport Minister also chairs the Civil Aviation Commission.
Thai Airways president Sumeth Damrongchaitham says that all aspects are being considered, which needs to take into account the airlines' flight network and which aircraft models will best serve the airline's financial makeover.
Short-haul models are currently in short supply with the new Boeing 737 Max grounded until at least the middle of the year, potentially longer, and a years-long waiting list for the Airbus single-aisle equivalent, the A320 Neo models. Last year Airbus also showcased their new A220 model to Thai Airway's executives as a brand new approach to short haul routes with a capacity of 108-130 passengers and ability to fly equal or longer distances than the Boeing 737 or Airbus 320 models, in a 2+3 configuration, rather than the 3+3 of the existing models.
17 of the Thai Airways' 82 aircraft are due to be decommissioned from the end of this year.
SOURCE: Bangkok Post
Keep in contact with The Thaiger by following our
Facebook page
.
MSG makes a comeback with a new campaign against the 'Chinese restaurant syndrome'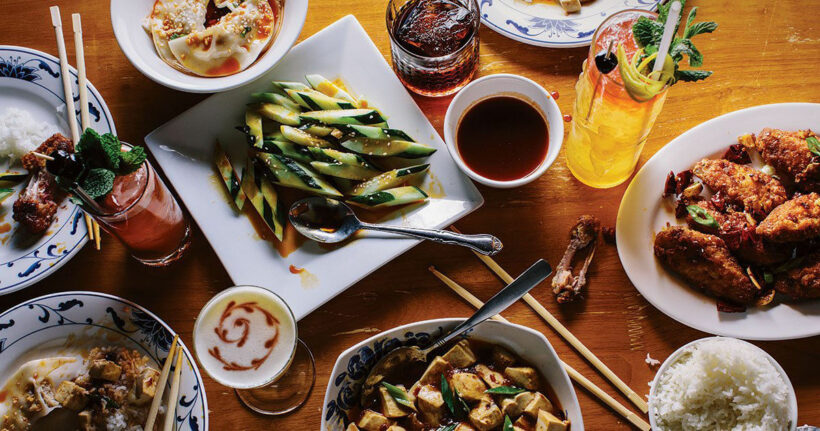 MSG, or monosodium glutamate, a common seasoning in many foods from Doritos, to salad-dressing and Thai food, is making a come back. Not that it really went away. But there was 50 years or so when it suffered, unreasonably, a poor reputation.
For years it was branded an unhealthy processed ingredient despite a lack of supporting scientific evidence. It became the whipping boy of Chinese restaurants with people alleging they would suffer from symptoms like dizziness and palpitations after eating Chinese food seasoned with MSG. It even earned the nickname "Chinese restaurant syndrome".
The Merriam-Webster even added "Chinese restaurant syndrome" to its dictionaries from 1993 after it became somewhat of an urban legend such that it became excepted that a lot of Chinese food contained MSG and that it was, somehow, bad for you. Despite hundreds of studies there has never been any repeatable experiments where it could be proven that monosodium glutamate was bad for consumer's health or could repeat the alleged side-effects in control groups.
It all started when a biochemist wrote a letter to the New England Journal of Science in 1968 saying that Chinese restaurant food left him "lightheaded and with odd aches and pains". The next issue of the journal published more purported side-effects.
That grew into a meme that Chinese food was dangerous for you and spread quickly, and even gained some early legitimacy by some medical professionals at the time. A 1969 scientific paper claimed that MSG was "the cause of the Chinese restaurant syndrome," and said it caused "burning sensations, facial pressure, and chest pain."
Subsequent scientific studies over the next half century have never been able to validate the 1969 paper's claims or find any link between the white salt-like substance and any side effects. Studies suggest that any correlation on side effects from eating MSG were probably psychosomatic.
MSG was first introduced in 1908 by a Japanese chemist Kikunae Ikeda, who was able to isolate unique flavour of a popular broth made from a seaweed called kombu. Ikeda described the flavour as neither salty, sweet, sour or bitter. It was unique. The taste came from the glutamate in the seaweed and earned the new, "fifth taste" which would be called "umami", neither salty, sweet, sour or bitter.
But MSG has been used as an active ingredient in many Asian foods, not the least Thai food where the white crystals are sprinkled liberally on favourite Thai dishes from the street stalls to the hi-so restaurants.
Now there's a campaign, "Redefine CRS" headed by Japanese food and seasoning company Ajinomoto to reflect the current knowledge about MSG and the impact of misinformation on the public's perception of Asian cuisine.
The whole Chinese Restaurant Syndrome was a western construct and never became a 'thing' in Asia. So Ajinomoto are calling out the half century of misinformation as "racist". If MSG was actually dangerous or could conjour up it's reputed side effects a long list of Asian countries and their populations would be walking around complaining about it.
"To this day, the myth around MSG is ingrained in America's consciousness, with Asian food and culture still receiving unfair blame. Chinese Restaurant Syndrome isn't just scientifically false, it's xenophobic."
In a video several Asian American figures, restaurateurs, and medical professionals spoke out against the misconceptions surrounding MSG and Chinese food. Famed restaurateur Eddie Huang, whose memoir was adapted into the hit sitcom "Fresh Off the Boat points out that MSG is not only delicious but found in hundreds of commonly used foods we use every day.
"Calling it Chinese restaurant syndrome is really ignorant."
The campaign proposes a redefinition of "Chinese restaurant syndrome"… "an outdated term that falsely blamed Chinese food containing MSG, or monosodium glutamate, for a group of symptoms."
Chances are, you've eaten it. You light be eating it right now as you snack and scroll through your phone. MSG is a common amino acid naturally found in foods like tomatoes and cheese, which people then figured out how to extract and ferment. This fermented glutamate salt is now used to flavour lots of different foods like stews or chicken stock and seasoning.
A joint study by the World Health Organisation and the UN Food and Agriculture Organisation "failed to confirm a link between MSG and the 'Chinese Restaurant Syndrome'. The syndrome itself was based on "anecdotal" evidence rather than any scientific fact."
As the new campaign points out, the public scare over MSG unfairly placed the blame on Chinese food. That myth persists in many western countries where Chinese food as is sometimes considered processed, unclean, or unhealthy.
So, head down to your local Chinese restaurant and thoroughly enjoy your meal because it tastes great, along with all the other Asian cuisines you love. If you feel 'icky, bloated and tingly' after your meal it's not the MSG, you probably just ate or drank too much.
As a side note, The Thaiger was involved in an experiment six years ago in Phuket when we had two control groups of three people. The six people were sat down and told we wanted to measure the effects of MSG in their food. All were given a standard Pad Thai Goong. One group was told the meal had been prepared with MSG, the other without MSG. In the interviews after, the group who ate the food prepared with MSG noted they had 'tingling around their lips', 'feeling of flush cheeks' and 'racing heartbeat'.
The other group, who were told their meals were prepared without MSG, had no complaints.
Then everyone was told that, in fact, the meals had been switched, so that the group who thought they had consumed MSG had eaten a Pad Thai Going without any MSG.
Hardly a scientifically-validated study but an indication how we can be easily convinced to believe anything.
Keep in contact with The Thaiger by following our
Facebook page
.