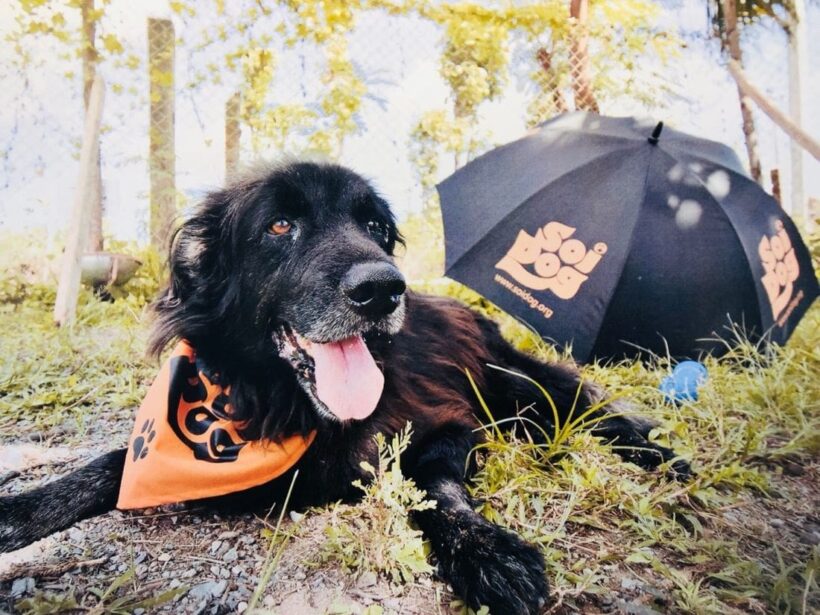 The Soi Dog Foundation has mounted the 'Snap for Stray' Photo Exhibition which will run until September 29 at Limelight Avenue in Phuket Town. The exhibition gathers 40 beautiful photographs from contestants of the Snap for Stray Photo Contest held earlier last month.
The exhibition aims to change peoples' attitude about stray dogs, showing them that strays can be lovely, smart and beautiful too. Soi Dog Foundation is also aiming to find 'forever homes' for the furry friends at the shelter which are all sterilised, vaccinated and in good health.
The opening of the exhibition yesterday had guest Thai celebrity, Boonyapha "Pette" Bencharongkul, who was interviewed about abandoned animals, animal laws, the importance of sterilisation and adoption awareness. There was also the announcements of the winners in the photo contest.
There's also Soi Dog merchandise available with the proceeds contributing the mission of Soi Dog Foundation. The Adoption Team from the charity are also on hand with some guest puppies and kittens from the Soi Dog shelter. Pop along to Limelight, visit the exhibition and say hello to some of the cute strays.