Smart visa available from February 1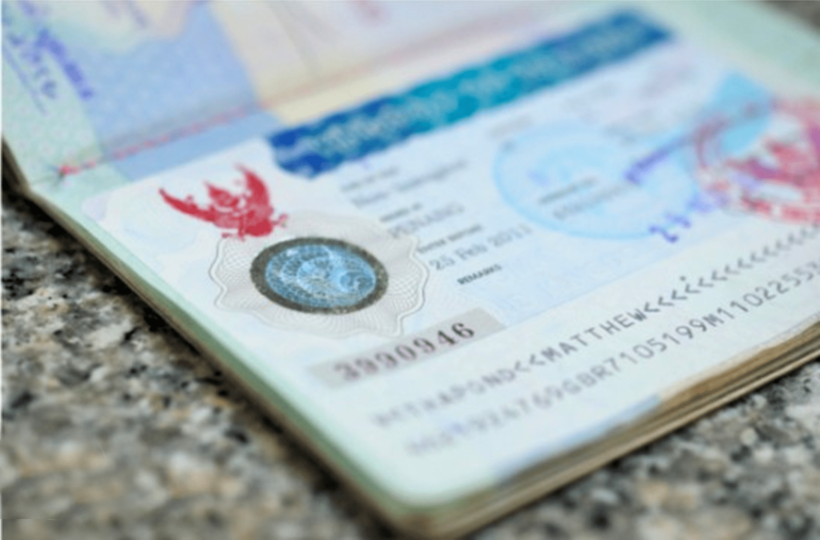 The Thai Cabinet has approved a new "smart visa" to lure specialists to work in 10 targeted industries.
Applications for the smart visa will begin on February 1.
Kobsak Pootrakool, minister of the Prime Minister's Office, said the targeted industries included Thai-based industries known as the First S-Curve and new industries dubbed the New S-Curve.
First S-Curve industries include next-generation automotive, smart electronics, medical and wellness tourism, "food for the future", and agriculture and biotechnology. The five New S-Curve industries are automation and robotics, aviation and logistics, biochemicals and eco-friendly petrochemicals, digital businesses, and medical hubs.
The smart visa is divided into four groups. The first group is for specialists in scientific fields where there is a shortage. Individuals who qualify must have a salary of at least 200,000 baht a month and an employment contract for at least one year.
Their spouses and children can move and work in Thailand, except in prohibited careers. They will get four-year visas, up from the 90-day visa that is currently available.
The second group involves investors of no less than 20 million baht in targeted industries.
The third group involves investors in companies that in turn invest in targeted industries.
The fourth group is for company executives who work in targeted industries with salaries not less than 200,000 baht a month with experience of not less than 10 years.
The government estimated less than 1,000 people would apply for the smart visas so would not affect the local labour market, Kobsak said.
ORIGINAL STORY: The Nation
Keep in contact with The Thaiger by following our Facebook page.
Never miss out on future posts by following The Thaiger.
Ring road collapses leaving at least 10 injured in Nakhon Ratchasima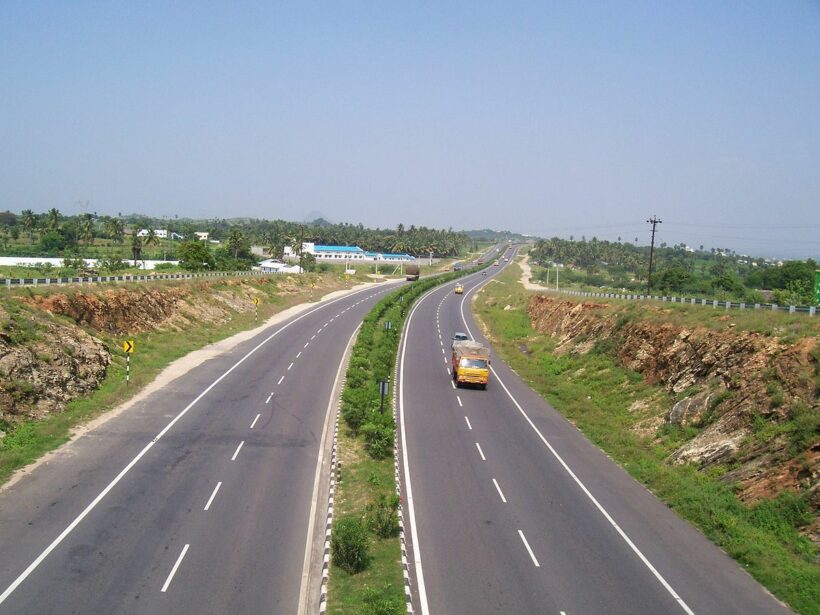 An elevated section of a ring road in the northeastern province of Nakhon Ratchasima has collapsed, leaving at least 10 workers injured. The incident occurred on Sura Narai Road in tambon Khok Sung in Muang district at around 2pm today. The injured included 1 Thai and the others Cambodian and Burmese nationals.
Most had cuts on their bodies while some had broken limbs, according to the Bangkok Post. They were sent to 3 local hospitals for care. An initial investigation found that scaffolds in which the workers were standing on to prepare the bed for paving had collapsed. The almost 15 kilometre-long road project was built to ease traffic in downtown Nakhon Ratchasima.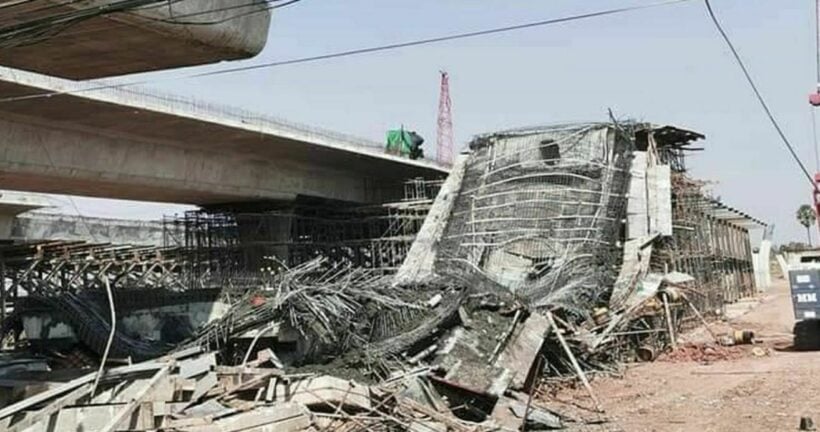 Construction for the project, which cost 1.4 billion baht, started in January of 2018. It was scheduled to be completed by January 4 of this year, but clearly missed its completion deadline date. Si Sang-Chok Chai was listed as the contractor.
Authorities say they are awaiting more information of the collapse following a full investigation, with a possibility of more injury reports to come.
SOURCE: Bangkok Post
Keep in contact with The Thaiger by following our Facebook page.
Never miss out on future posts by following The Thaiger.
Phuket national park officer fired over peeping Tom incident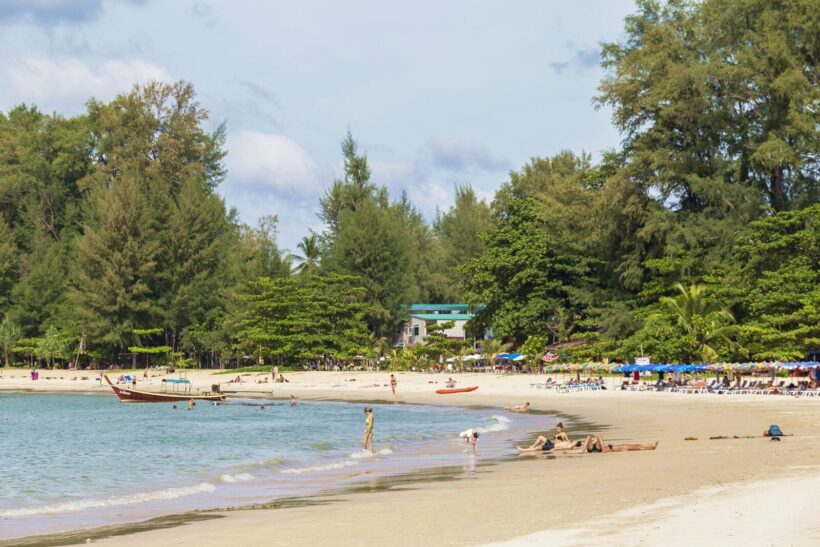 A national park officer has been fired after being accused of spying on a woman in the public toilet on January 17 at Phuket's Sirinath National Park. 28 year old Abdulrama Mahaderi, was accused by a woman named Sopita and her boyfriend Panupong Rungrueng of climbing a wall that separates the men's and women's sections of the toilet at Nai Yang beach in order to look at Sopita. Abdulrama allegedly also had his mobile phone in his hand.
Sirinath National Park Chief Pramote Kaewnam confirmed that an investigative committee had spoken to witnesses and determined that Abdulrama was guilty of "misbehaviour and improper actions."
Pramote confirmed that Abdulrama's employment contract was then terminated, effective last Wednesday, 3 days after the incident allegedly took place. On its Facebook page, the Sirinath National Park made a post about the incident.
"It has caused disgrace to the Department of National Parks, Wildlife and Plant Conservation and affected the image of the overall department."
Sura Lertthaisong of Sakhu Police confirmed that Abdulrama would be facing charges and that he was currently investigating whether a charge of "bullying in public" under Section 397 of the Criminal Code would be appropriate.
Abdulrama had previously posted on the official Sirinath National Park Facebook page that his understanding was that no charges would be pursued by Sopita and Panupong.
"The tourists told me that they did not want to press charges. They just told me that they did not want me to do anything like this again."
But after Panupong posted a photo of Abdulrama, detailing his alleged indiscretion on social media, others came forward with similar accusations.
"One group of women said that they were also spied on by this man on the toilet wall 2 months ago, but they did not report it and did not press charges – and the truth faded away as if nothing ever happened."
SOURCE: The Phuket News
Keep in contact with The Thaiger by following our Facebook page.
Never miss out on future posts by following The Thaiger.
Hong Kong partially locks down, forcing thousands to undergo Covid screening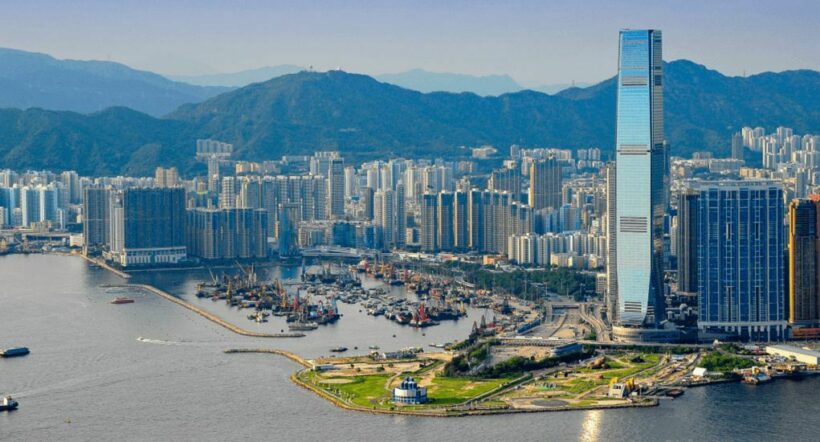 Hong Kong's government is forcing a partial lockdown until 10,000 residents of an area in the Kowloon peninsula, complete a Covid-19 test. The 2 day lockdown in the city's poorest neighbourhood of Jordan, comes after a new strain of the coronavirus was identified, making it the 1st lockdown that the city has seen.
The area, which features many deteriorating buildings and 150 stacked housing blocks, has confirmed 162 confirmed cases of Covid-19 this month, with the ratio of virus detected in sewage samples from buildings there was higher than that of other areas.
Over the last 2 months the city has been hit by a 4th wave of infections with authorities struggling to bring the daily numbers down. Such clusters have hit the low-income neighbourhoods the most, which are notorious for cramped conditions in districts such as Yau Tsim Mong.
In recent days, health officials began mandatory testing in some 70 buildings in the area but the government has now decided to test everyone much to the confusion of local residents. As rumours of a lockdown were leaked to the local media, the government didn't officially announce the measure until this morning. The area is also home to many ethnic minorities, mainly South Asian Hong Kongers, a community that often faces discrimination and poverty.
Earlier in the week a senior health official was criticised when he suggested ethnic minority residents might be spreading the virus more readily because "they like to share food, smoke, drink alcohol and chat together."
The health official's comments also came as a video was released of predominantly white migrants dancing at a packed brunch on the more affluent Hong Kong Island. But those who agreed with the health official pointed to cramped conditions, not race or culture, as being the cause of the virus spreading more easily.
SOURCE: Thai PBS World
Keep in contact with The Thaiger by following our Facebook page.
Never miss out on future posts by following The Thaiger.