Ready, steady, get Footloos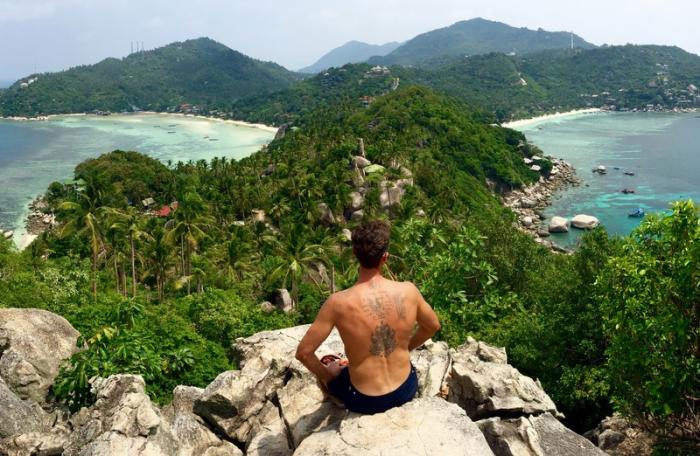 PHUKET: The multi-billion-baht Phuket tourism industry caters to adventurers and wellness seekers from across the globe, with a seemingly endless stream of tour companies offering a multitude of services. Now imagine if you could get all these services in a few clicks on a single platform. That, in short, is the idea behind Footloos, an online marketplace dedicated to an adventurous lifestyle, active travel, and wellness luxury on popular tropical island destinations in Asia.
Co-founders Neal Ayer and Sylvia Adrenalin came up with the concept late last year. Mr Ayer has a background in banking in Switzerland and Ms Adrenalin is a wellness consultant and green activist from Singapore.
Founded in January and launched in June after 6 months in development, Footloos marketplace is in the midst of establishing partnerships with over 500 businesses in seven locations across Thailand: Phuket, Koh Samui, Koh Phangan, Koh Tao, Koh Phi Phi, Koh Lanta and Koh Chang. And until Footloos launches later this month for travelers to make bookings, they welcome all interested businesses to join the Footloos movement.
Businesses (or hosts) can list their services free of charge, under multiple categories. Hosts are charged a 10-19 per cent commission for every booking made through the website (the commission dependent on the price of the listed service), in return for which Footloos offers them marketing exposure and handles their entire transactional flow, including bookings, payments, cancellations and refunds.
The technology also allows hosts to choose among different calendar types to manage live availability, view sales and analytic reports, track and accept payments directly to their chosen bank account, interact with travellers prior to service provision, and share listings on multiple media platforms. In addition, hosts will receive an SMS notification whenever a booking is made.
Interaction between hosts and travelers is encouraged through the Footloos secured messaging system.
Travellers can read reviews of different businesses, compare prices and services, and make bookings and online payments instantly.
The Footloos marketplace features 10 broad themes over 140 categories, including outdoor adventure guides, diving courses, sail charters, boat excursions, adrenaline sports, fitness, yoga, custom detox, anti-stress programs, culinary services, healing therapies, and beauty and spa treatments, to name a few.
"We will be breaking old habits and revolutionizing host experience by introducing paperless technology that will improve social standards of island communities as well as the environment, says Mr Ayer.
The business was listed in Singapore due to technological limitations in Thailand, the founders say.
The founders stress that they are passionate about the environment and creating a positive impact. They have committed to donate a percentage from each successful booking toward its own initiative known as the 'Island Fund' project to help local charities and social causes, including environmental preservation efforts.
"Wellness tourism to island destinations is a trending global movement and as healthy and active islanders ourselves, we witness and understand the fragility of island communities and the risks of losing their culture and environment due to rapid commercialization. It is time to give back," says Ms Adrenalin.
They also encourage businesses that list with them to actively participate in green efforts, such as recycling and efficient waste management.
For more information, visit footloos.com or email hello@footloos.com.
— Sahar Aftab Paliwala
Keep in contact with The Thaiger by following our
Facebook page
.
UK lifts non-essential travel ban for many countries starting July 10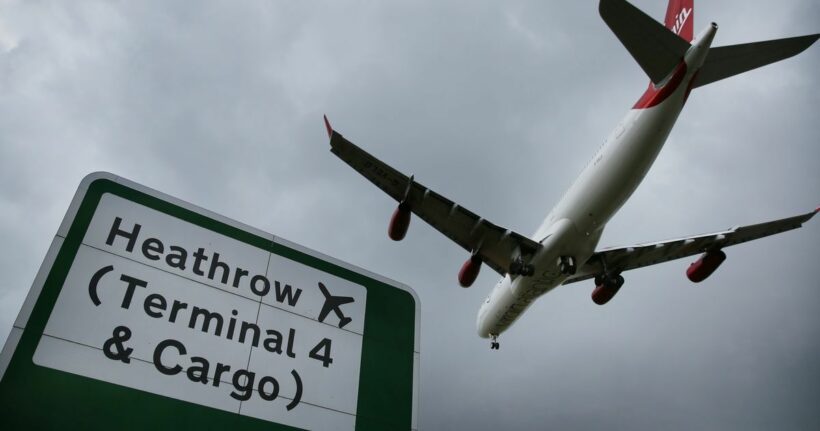 No bubbles, no air-bridges. The UK is ditching the 14 day quarantine plans for people arriving from 75 countries. The UK will shortly lift the ban on non-essential travel to just about all EU countries plus Turkey, Thailand, Australia and New Zealand, as well as territories Bermuda and Gibraltar. The new rules will apply from July 10.
Countries like China, US, Sweden and Portugal have been omitted from the list, meaning visitors from those countries will still have to quarantine for 14 days. The list will be updated each 2 weeks as more countries meet the UK's criteria for entry.
Scotland and Wales legislatures say they are yet to decide whether to ease travel the restrictions and have described the changes as "shambolic".
UK PM Boris Johnson and his government had introduced the 14 day quarantine for incoming visitors as a way to help control the new infections coming into the country but, whilst the rest of the UK was slowly re-opening, the quarantine laws heavily impacted the airlines and travel industry.
Now popular holiday locations like France, Greece and Spain are open again for reciprocal travel as the EU and Britain try and get their economies moving again.
Arrivals are exempt from 14 day quarantine if they arrive into England from…
Andorra, Antigua and Barbuda, Aruba, Australia, Austria, Bahamas, Barbados, Belgium, Bonaire, Sint Eustatius and Saba, Croatia, Curaçao, Cyprus, Czech Republic, Denmark, Dominica, Faroe Islands, Fiji, Finland, France, French Polynesia, Germany, Greece, Greenland, Grenada, Guadeloupe, Hong Kong, Hungary, Iceland, Italy, Jamaica, Japan, Liechtenstein, Lithuania, Luxembourg, Macau, Malta, Mauritius, Monaco, Netherlands, New Caledonia, New Zealand, Norway, Poland, Réunion, San Marino, Serbia, Seychelles, South Korea, Spain, St Barthélemy, St Kitts and Nevis, St Lucia, St Pierre and Miquelon, Switzerland, Taiwan, Trinidad and Tobago, Turkey, Vatican City, Vietnam.
14 other British Overseas Territories are also exempt from the quarantine rules now.
The British Airline Pilots Association says the move was an important first step and said it was working with authorities to make sure the return to operations would be safe for pilots, passengers and crew.
A spokesperson for the Association of British Travel Agents says there will be be a strong "demand for holidays and it was important people considered how this might affect their plans".
A High Court challenge by British Airways, easyJet and Ryanair against the government's 14 day quarantine is set to be withdrawn following the leaked announcement, according to the BBC.
The only problem, for some of the farther-flung countries and territories, is actually finding a flight to transport you to the UK should you wish to travel. Airlines around the world are waiting for border bans to be lifted so they can kick their fleets back onto scheduled flights.
Keep in contact with The Thaiger by following our
Facebook page
.
Thailand targeting specific Chinese provinces for "tourism bubble"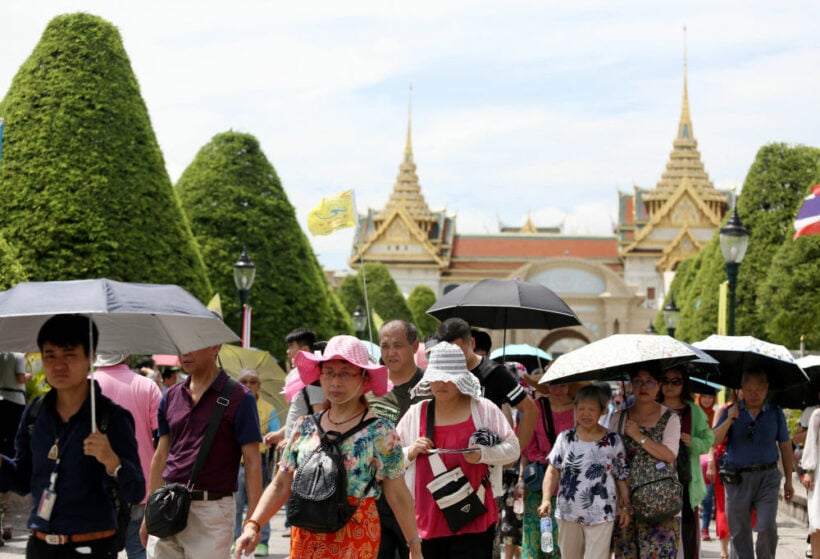 Thailand's minister of tourism and sports says his ministry will target specific provinces in China in a bid to attract tourists back to the resort island of Phuket as travel restrictions are gradually eased. Pipat Ratchakijprakarn says the ministry will not splash out money launching a tourist campaign all across China but rather target some of the many provinces that have brought Covid-19 under control.
He didn't specify which provinces, but said Phuket is being eyed to lead the planned "tourism bubbles" comprising Thailand and its selected partners. The primary target is selected Chinese cities and provinces.
"China is the first market with potential, because flying time to Thailand is less than six hours."
Other markets being discussed include South Korea, Japan, Australia, New Zealand and some south east Asian countries.
Before the pandemic, 1 in every 4 foreign visitors to Thailand was Chinese. There were almost 40 million foreign arrivals last year.
SOURCE: Bangkok Post
Keep in contact with The Thaiger by following our
Facebook page
.
Finalised "travel bubble" list to be submitted to CCSA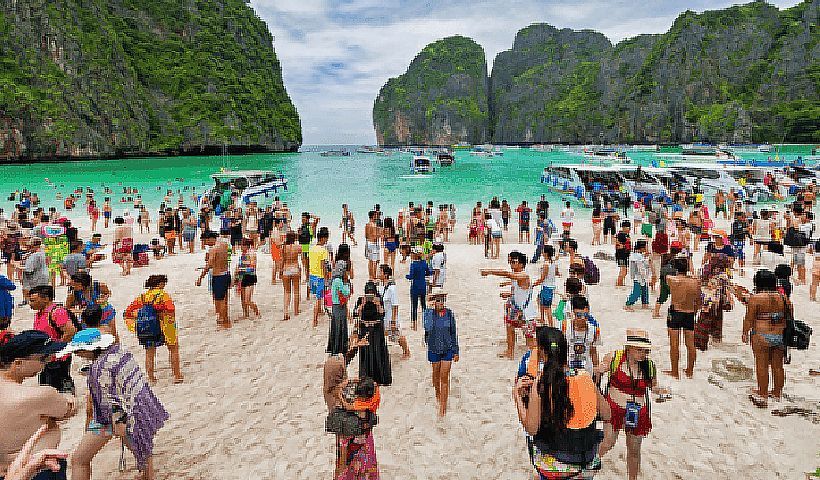 Thailand's tourism and sports minister says foreign tourists will be allowed back into the Kingdom in August under a 3 phase "travel bubble"strategy, which will include countries who are considered at a low-risk of the Covid-19 contagion and will be allowed to travel on specific routes or itineraries "booked through small agencies."
After discussions with the Tourism Authority of Thailand and private tourism operators, the minister met with Public Health Ministry officials to finalise the list of travel bubble countries, which will be proposed to the Center for COVID-19 Situation Administration within the next 2 weeks. He stressed that the countries "must be deemed at a low- risk for Covid-19 by the World Health Organization."
In the plan's first phase, tourist numbers will be limited, and the areas they can visit will be restricted to Chiang Mai, Koh Samui, Krabi, Phuket, Pattaya, and possibly Chiang Rai and Hat Yai. These limits will be relaxed in the second phase if it's deemed safe.
The third phase would see a lifting of all restrictions on tourist arrivals and the areas they could visit, the minister said, without specifying a time frame. This would essentially restore free travel for foreign tourists within Thailand.
"Before opening each area for tourists, we have to ensure they have enough public health capacity to serve the foreign arrivals. If the tourism situation and virus containment go smoothly, we expect to see around 6.7 million foreign visitors between August and December. "
SOURCE: Nation Thailand
Keep in contact with The Thaiger by following our
Facebook page
.