Property Watch: Innocent until proven guilty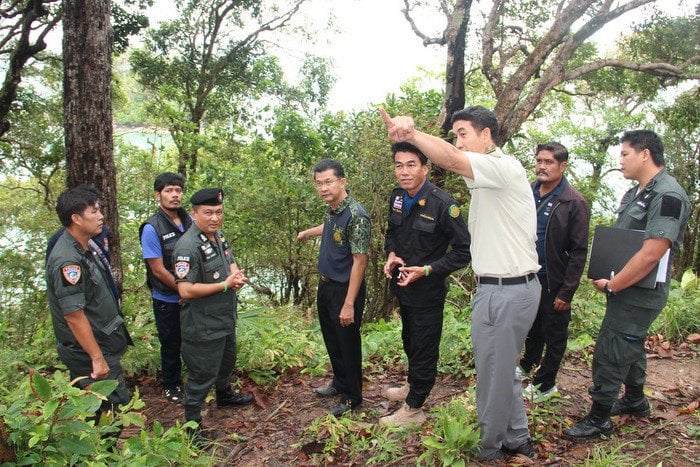 PHUKET: The global hypocrisy of societies, governments, parliaments, judicial bodies, law enforcement agencies and even friends and acquaintances can be a fascinating subject. Hypocrisy exists everywhere in the world, including the Phuket property market.
In recent months, there has been a notable and worthy attempt to clean up many issues here. This work is ongoing, and will take many years.
One issue that has been covered in foreign and Thai media and has a huge potential impact on property investment is land title investigations.
The hypocrisy I have witnessed in society is the 'jump on the bandwagon' mentality when an investigation into an alleged wrongdoing is in process. I am confident there will be others who share the view that one essential principle in any society that has laws and law-enforcement agencies is: 'Innocent until proven guilty'.
I believe many in Phuket rely, and may have to rely, upon this principle at some point in their lives.
However, the hypocrisy of society means that when an investigation takes place, those who seek glory in the difficulties of others and wallow in self righteousness, are often quick with such statements as, 'There's no smoke without fire', and, 'Well, that always looked illegal to me'.
Let me stand up for and protect all those who deserve the protection of 'innocent until proven guilty', including land owners. They are not guilty until proven so.
If there is an investigation into, let's say, 50 projects, is it likely that all 50 projects will be illegal? I think not.
The point of an investigation may be to, where a land title has been challenged or doubt has been cast, actually clean up the title and give it a clean bill of health. This is something that is an inconvenient truth for those who relish controversy. If an allegation is made, it may become necessary to prove not only that the allegation was baseless, but also to ensure that any residual mud does not stick to the innocent.
An investigation is something that will often require multiple parties to look at a land title and where it came from. It will involve many senior officials who may have knowledge of land far deeper and far more technically competent than a foreigner. Those officials may remember who owned land in the 1960s. They may remember what it was used for, and why it developed into whatever it may be today.
The way I studied isn't that different from many: reading books; analyzing information; digging deep into a subject I thought I would specialize in.
I tried not to comment to my professors on matters I didn't understand, though I always challenged them if I felt confident enough with my knowledge to do so.
These days it seems many have an opinion that's not grounded in fact, but in a 10-second search on the internet.
There are lots of land title investigations in Phuket. I doubt all the titles are illegal. I also doubt that there has been wrongdoing in every case.
If we truly wish that a legal system, society or environment will improve, we should do our bit to improve it.
Desmond Hughes has been an owner and operator of his law firm in Thailand for 12 years, and is a Senior Partner at Hughes Krupica: www.hugheskrupica.com
— Desmond Hughes
Keep in contact with The Thaiger by following our
Facebook page
.


Interested in more property news or buying property in Thailand - check out FazWaz today!

Thai teenager dreams of being an architect, sells his artwork to earn tuition fees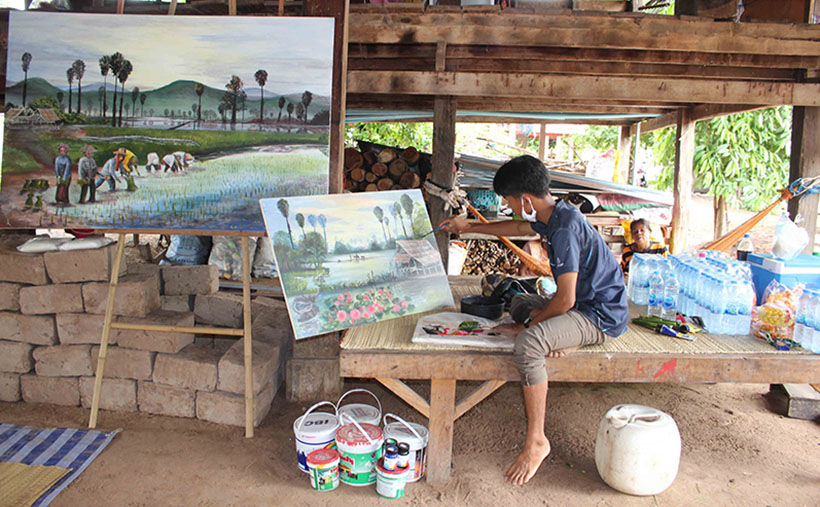 A talented teenager in the north-eastern province of Kalasin has taken to painting landscapes of his local area and selling them to earn his university fees. 18 year old Krittamet Saisaen, known as "Earth", dreams of being an architect, but the prohibitively expensive fees put that beyond his reach. Earth's mother died 2 years ago, at which point his father abandoned him and his brother to the care of their farmer grandparents.
While their mother was ill in hospital, Earth and his brother would alternate time in school with time spent looking after her. It was at this point that the young boy returned to his childhood passion of drawing in order to make some money. He started out by selling his work to neighbours for as little as 20 or 50 baht, all the time improving his skills with the help of You Tube videos and an art teacher at school.
The arrival of the Covid-19 lock-down provided him with extra time to focus on his art, reproducing more of his hometown's rural landscapes. A report in Khaosod English says Earth's long-term goal is to be an architect, but he found the Arsom Silp Institute of The Arts in Bangkok would cost 60,000 baht for his first term. In order to get a degree, he would be required to complete 10 terms, something his farmer grandparents could never afford.
"I would not have had money to go to school, unless my grandparents sold off their farmland, our family's last asset. I won't let them sell it because I love nature and I love the land. Although I have my dreams, if I can't go to school then I can let it go."
The teenager says a student loan is also out of the question as he couldn't afford the repayments. Instead, he is relying on his talent with a paintbrush, saying that in addition to landscapes, he can produce still-life work such as flowers and other objects, although he draws the line at doing portraits.
After his story was highlighted in various media outlets, orders have started to flood in for his work, with each piece priced between 1,000 – 2,000 baht. Earth is also hoping to use his newfound success to shine a light on the environmental challenges faced by Kalasin, and hopes to build an environmentally-friendly hut in which to teach others how to paint while caring for the environment.
"Maybe people pity me, because they heard about my story. But I want to raise the issue of the environment too, to put the focus on that. There are so many issues in this area, deforestation, trash pollution, burning trash, chemical fertilisers. The issue is about both the environment and art. I want children to care for nature and the environment."
Anyone interested in purchasing Earth's work can contact him through his Facebook page.
SOURCE: Khaosod English
Keep in contact with The Thaiger by following our
Facebook page
.
Property investors offered access to Thai developer discounts – Thaiger Flash Sale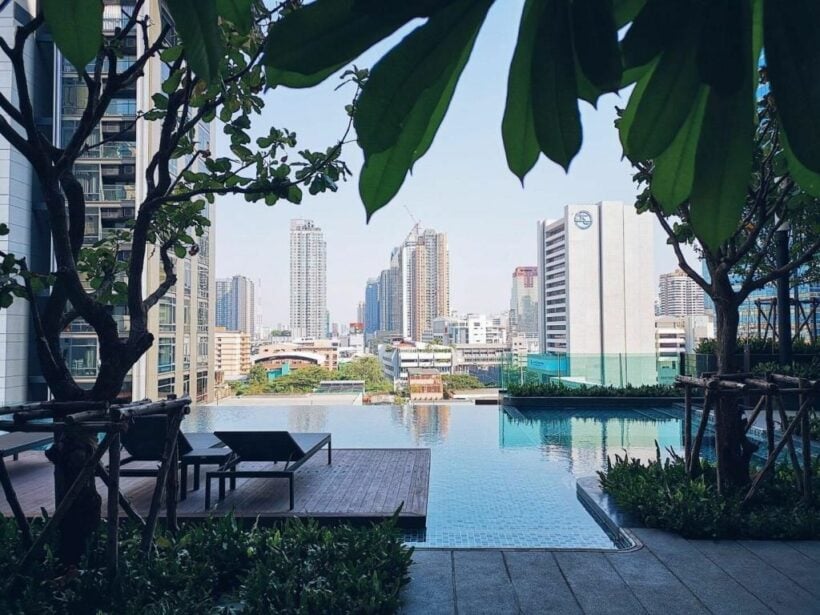 PROPERTY EVENT
Today is the start of The Thaiger Property Flash Sale. It's only for 24 hours (starting at midday today). The Thaiger has teamed up with fazwaz.com for this first-of-a-kind event.
When in a buyer's market, that demand should be catered for, with discount offerings a key driver of success. The level of discount will depend on the developers' willingness to accept lower profit margins, along with the supply available in the market. Bangkok, for example, has a large volume of property units available with many high-density development projects. In light of this market reality, a good ballpark figure to start discounting at is 15%-20%.
Since the beginning of April 2020, developers have begun launching their own e-commerce stores with incentive schemes to draw in clients. Although a good initiative in response to the current situation, around 90% of such offerings are only available in Thai, missing the opportunity to engage with international buyers.
Brennan Campbell, CEO at FazWaz, says that over the past 2 months, traffic to their property portal has increased exponentially.
"A huge proportion of our inquiries are explicitly looking to secure a deal."
What is the potential for discount rates? Generally, discounts are uniform over an entire project and dependent on the saleable area, which can vary slightly. A recent survey of property developers, undertaken by FazWaz, showed that 31% of those questioned are willing to offer discounts of more than 10%.
Demand in the market is down and market sentiment is depressed; a clear indicator that developers need to be offering higher levels of discount to maintain a reasonable transaction volume. 69% of the developers surveyed haven't implemented additional discounts during the current crisis – other than those that were already in place. The prediction is that this sentiment will change over time.
Flash Thursday will directly link potential property buyers with developers and sellers in one of Thailand's largest online sales events. Developers from all regions and sectors in Thailand will be represented to bring enticing discounts to real estate investors.
Register now, it's free. Runs from midday today (Thursday) to midday Friday.
Keep in contact with The Thaiger by following our
Facebook page
.
4 reasons why you should register for this Thursday's Thaiger Flash Sale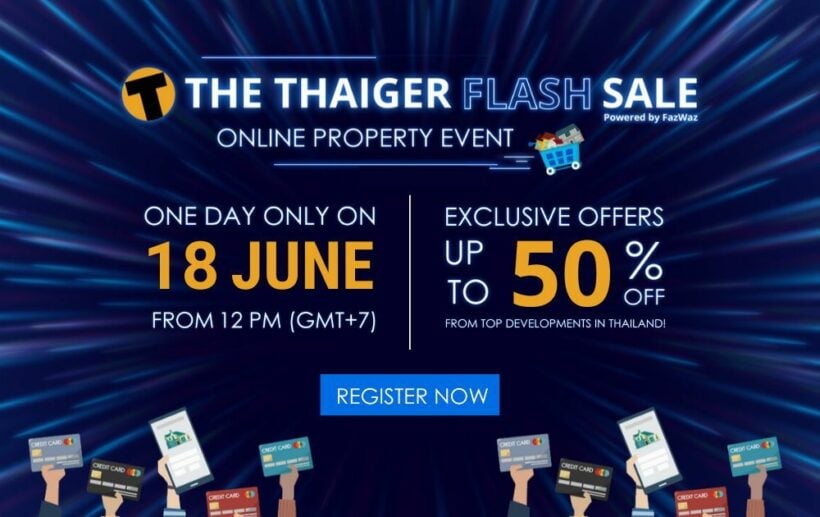 THAI PROPERTY EVENT THIS THURSDAY
Real estate experts are sounding the alarm… property prices are starting to drop! And The Thaiger Flash Sale, in conjunction with fazwaz.com is giving you the chance to own your dream home with the biggest discounts ever seen, all in one place for just 24 hours.
The Thaiger Flash Sale, happening this Thursday, June 18, 2020, starts at midday for just 24 hours. It's the first online property sale where buyers can take advantage of great deals from Thailand's best developers. If you're not yet convinced, here's a summary of the biggest benefits by joining this limited time property sale:
Big discounts
Big discounts and exclusive selections go hand-in-hand in any Flash sale. Fazwaz.com is delivering the same value to homebuyers and investors in Thailand real estate, as it puts all the best properties and marking them with the biggest discounts – all in one place!
Once-in-a-decade opportunity
It's no stretch of the imagination that these discounts are part of a real estate market cycle that only happens once a decade. It's a time where the savviest investors buy the best properties at the lowest price possible, making their value margins better than any other time of the decade. This goes to show that the best way to profit of your property investment is not by selling high, but by buying low.
Top-tier developments
Just because these are the biggest discounts ever seen, doesn't mean they're your mediocre selections! Fazwaz.com has built a strong relationship with Thailand's top developers and has partnered with a number of them to deliver their best developments at the best prices exclusively for the duration of the Thaiger Flash Sale.
Refundable reservation fee
Buyers can reserve a property that they like with a refundable reservation fee within 14 days. Fazwaz.com understands that property investments are big commitments, especially in these uncertain times. That's why buyers, who do not pursue the properties they reserved, can receive a full refund.
Are you ready for the biggest online property sales event in Thailand real estate? Register now at our expo.fazwaz.com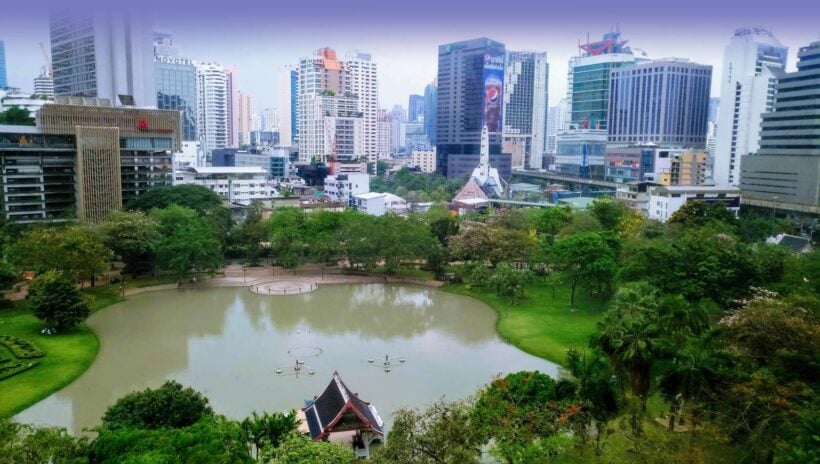 Keep in contact with The Thaiger by following our
Facebook page
.