Two MERS suspects quarantined in Phuket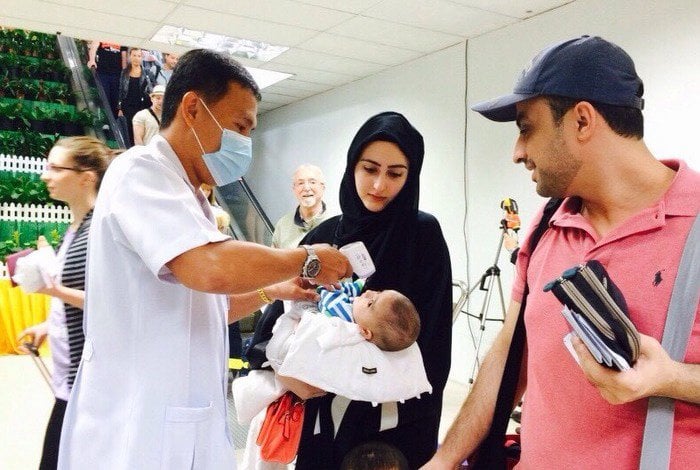 PHUKET: Two suspected Middle East Respiratory Syndrome-Coronavirus (Mers-CoV) patients are in quarantine after arriving at Phuket International Airport, confirmed the Phuket Provincial Health Office (PPHO) chief.
"One of the patients is a 7-month-old Korean, who has a high fever and is being treated at one of Phuket's private hospitals," PPHO Chief Kajohnsak Kaewjarus told the Phuket Gazette today. "The other is a Thai national who visited South Korea and arrived on the island last week."
Mr Kajohnsak confirmed to the Gazette that MERS protocol was being followed and that the patients had been separated (Special Report here).
"I would urge the public not to be worried or panic about MERS," Mr Kajohnsak said.
Since the island went on alert for MERS earlier this month (story here), officials have handled six suspected MERS cases. Four of them had negative test results, and the results for the other two will be revealed tomorrow, explained Mr Kajohnsak.
"However, we are still keeping our eyes on them and tracking their health," Mr Kajohnsak said.
"So far nobody on the island has tested positive for MERS."
Phuket Health officials have ramped up efforts earlier this month in order to identify passengers who are possibly carrying the MERS virus to the island from South Korea or the Middle East, where the virus is spreading.
"We received an order from the Ministry of Public Health in Bangkok to be on alert for the virus," Mr Kajohnsak said. "We started checking passengers on June 9."
The death toll from the MERS outbreak in South Korea has risen to 31 today after two more patients died from the virus, reported CNN.
A total of 181 South Koreans have been infected with MERS, and 82 patients are currently still receiving treatment, confirmed the country's health ministry.
The outbreak has sparked international concern, stalled South Korea's economy and resulted in more than 100,000 cancelled tourist visits to the country in the five weeks since a businessman returning from the Middle East was confirmed infected in May, reported CNN.
— Kritsada Mueanhawong
Keep in contact with The Thaiger by following our
Facebook page
.
Thailand targeting specific Chinese provinces for "tourism bubble"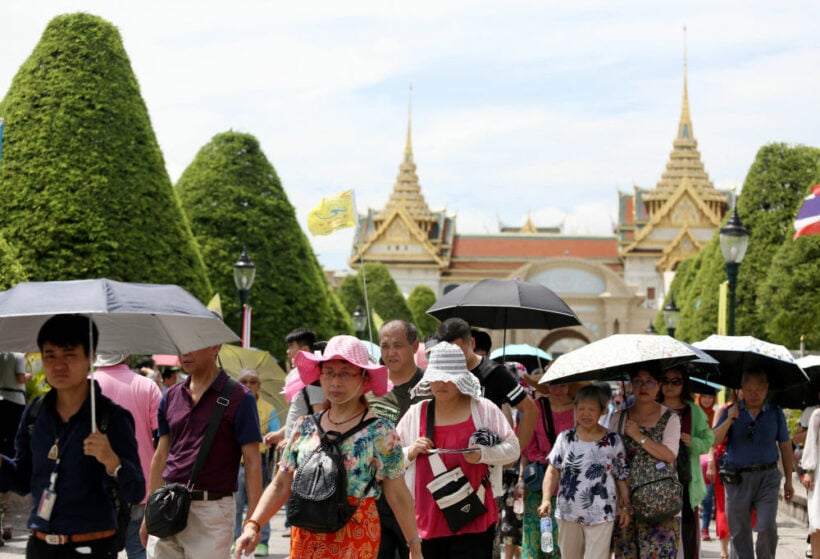 Thailand's minister of tourism and sports says his ministry will target specific provinces in China in a bid to attract tourists back to the resort island of Phuket as travel restrictions are gradually eased. Pipat Ratchakijprakarn says the ministry will not splash out money launching a tourist campaign all across China but rather target some of the many provinces that have brought Covid-19 under control.
He didn't specify which provinces, but said Phuket is being eyed to lead the planned "tourism bubbles" comprising Thailand and its selected partners. The primary target is selected Chinese cities and provinces.
"China is the first market with potential, because flying time to Thailand is less than six hours."
Other markets being discussed include South Korea, Japan, Australia, New Zealand and some south east Asian countries.
Before the pandemic, 1 in every 4 foreign visitors to Thailand was Chinese. There were almost 40 million foreign arrivals last year.
SOURCE: Bangkok Post
Keep in contact with The Thaiger by following our
Facebook page
.
Officials raid 2 Phuket casinos, arresting 87 illegal gamblers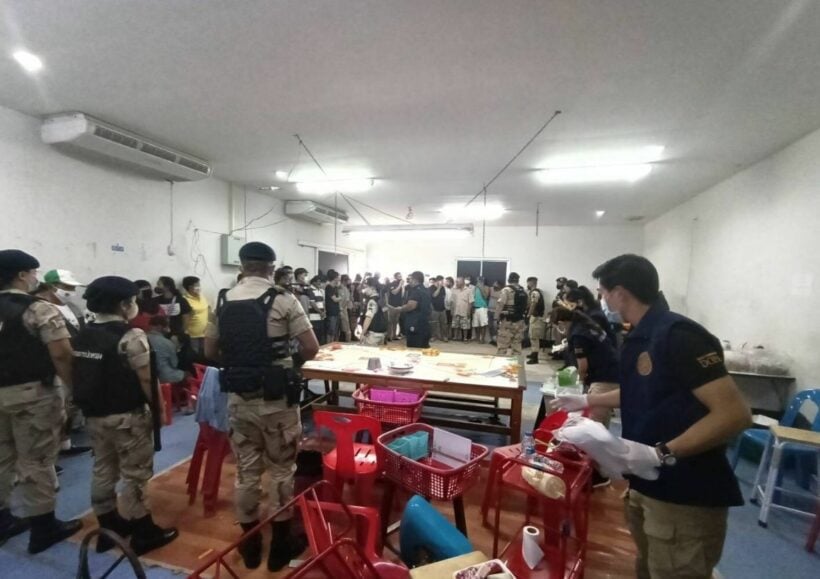 Officials have raided 2 Phuket casinos resulting in 87 people being arrested for allegedly gambling after the island's provincial police received complaints of gambling dens operating around the clock – a violation of the current Emergency Decree which bans crowds.
The first raid took place at about 3:30 pm and was at a casino in tambon Talat Nua of Muang district. The premises provided parking spaces for motorcycles and up to 30 cars, and was fenced on all sides with metal sheets. Officials arrested 45 gamblers-30 men and 15 women. They also seized 62,420 baht that was placed as wagers and a gold necklace that was 15 grams in weight.
Around the same time, a second team raided another casino tambon Sisunthon of Thalang district in Phuket's north. It was also fenced with metal sheets and featured an ample amount of parking space. 42 people- 22 men and 20 women- were rounded up with police seizing 64,260 baht in placed wagers.
All have been charged with illegal betting and violating the Emergency Decree which was recently extended through July.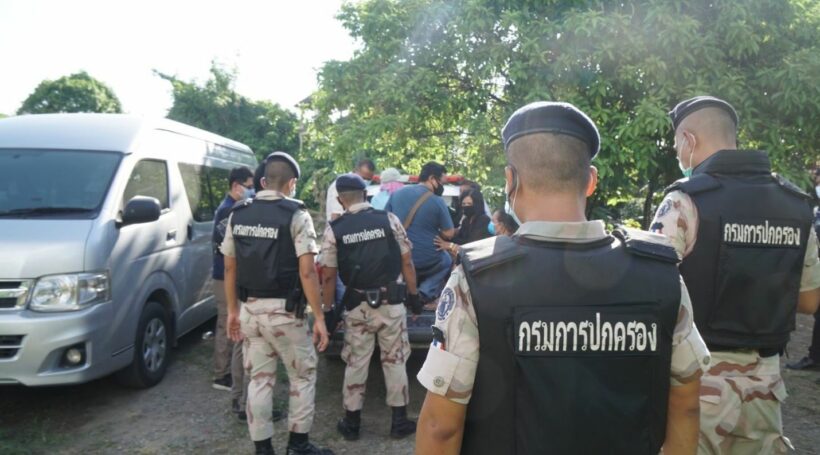 SOURCE: Bangkok Post
Keep in contact with The Thaiger by following our
Facebook page
.
Phuket's (in)famous "Soi Bangla" district reopens today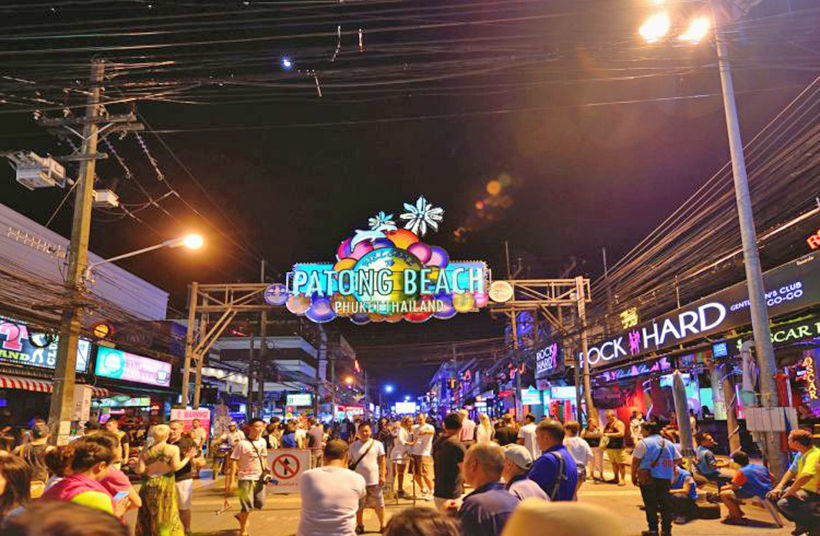 Today is the official reopening of Phuket's famous (or infamous) "Soi Bangla" nightlife district, but only about 20% of venues say they're reopening during this early stage. The Centre for Covid-19 Situation Administration announced yesterday that all night entertainment venues may reopen but must strictly adhere to health guidelines set out to prevent the spread of Covid-19.
Dr Taweesilp Visanuyothin, the spokesman for the CCSA, says night entertainment venues, including pubs, bars, karaoke venues and beer gardens will be allowed to open, but only until midnight. Social distancing measures will be strictly enforced, and customers must use the Thai Chana app to check in and out.
The Patong Entertainment Business Association president says only about 20% of the 324 registered members are expected to reopen initially, but he expects more to reopen soon. Among the 22 rules announced last week- to be presented to the CCSA for approval- were that all staff must wear face masks and face shields, but performers may wear face shields only. No bottles are to be served, and all drinks are to be served in glasses. No pool table games (including snooker and billiards) and no dart games are to be allowed.
The number of guests in each venue is to be restricted to cater for social distancing, with at least 2 metres between tables, or partitions must be installed to ensure patrons are seated at least one metre away from each other.
Undercutting the main reason people visit popular venues, the draft rules also call for groups to be limited to 5 people, and for guests to be prohibited from dancing and singing, gathering, shouting, or "wandering around the premises".
"I have no idea what the rules will be, but we will open anyway. If the full list of 22 rules for pubs, bars and entertainment venues is to be applied, we won't be able to enforce all the rules, because enforcing all these rules is impossible. But we can follow some of the rules, such as social distancing, wearing masks and checking temperatures."
Even Patong's mayor told The Phuket News that she is yet to receive a copy of all the rules to be enforced.
"The next thing to do is follow up with the CCSA about the rules. This is very important for the entertainment industry in Patong. I will help and consider being flexible with the rules for entertainment businesses in Patong, because the rules announced by CCSA are the general rules for many places. But some of these rules are not appropriate for businesses here. We have to apply the right rules and optimise them for businesses in Patong."
The PEBA president dismissed a few entertainment zones being singled out in other countries as "hotbeds for starting a second wave" of Covid-19 infections.
"I do not care what some people claim is the risk of being in a bar. If the government is genuinely concerned about the risk of Covid-19 spreading, then it is not just about bars, pubs and entertainment venues. The risk of Covid-19 spreading applies anywhere where people are around, not only at bars and pubs."
SOURCE: The Phuket News
Keep in contact with The Thaiger by following our
Facebook page
.