Phuket Property Watch: So near, and yet so far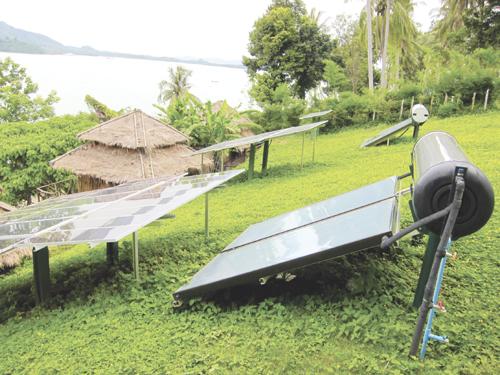 PHUKET: As I write this, I can imagine the strange look of astonishment on my editor's face as this column arrives – one which is actually about property. Perhaps a virtual high five will be forthcoming. More likely a collective sigh of relief, which can be heard high above the din of rush hour traffic on Thepkassatri Road.
Worse yet would come sweaty palms, a fast heart beat and the inevitable rubbing of hand paddles that reminds you of those medical dramas. Shouts of "clear" just as one of Phuket's electricity disruptions kicks in. The stress of island living can be deadly given the current state of urbanization.
Slowly but surely, we're seeing property developers, and buyers, pushing the boundaries of Phuket proper and going over the fence.
Memories of the late, great Steve McQueen flick on in the mind's eye with scenes from The Great Escape.
A few years ago, Gene McCain, who was one of the original development partners in the luxury Cape Yamu development, decided that he wanted to get back to basics. What was born is the Jindaran Beach Club and Resort on Coconut Island. For those of you not familiar with the location, the proper name of the island is Koh Maphrao, located just a few minutes offshore, on the east coast near Laem Hin.
What has become a three-phase development is located on a 14 rai site facing west and southwards to Phuket.
A total of 42 rustic cottages, which are suitable as holiday homes or residences, have been placed throughout the project, with sales reaching over 75 per cent.
Conceptually, the idea was to offer buyers options on sizes and add-ons, such as extra space and private pools, if they desired. So, a bit of a 'buy what you need' and if you didn't need it, you saved money.
Again simplicity was at the core, with added on components clearly priced at the onset, not unlike ordering a sandwich at Subway.
Standard unit pricing for a basic model is under 2 million baht. Property management fees have been geared to be affordable, starting at 7,000 baht a month.
Owners have the option to live in their home, otherwise Gene provides a full service, resort-style program of facilities, which includes a restaurant and pool.
One of the challenges of Maphrao Island is the lack of an electricity connection to the mainland. Hence, the contained footprint of the cottages is able to use green technology, such as solar power for hot water. There is also a generator situated at the resort.
Transport back and forth is a fairly easy affair with a regular service boat transporting home owners and guests to the popular Laem Hin Pier.
Elsewhere on the island, Chris Gordon's 'The Village at Coconut Island' has been a strong pioneering development, which has continued to evolve and grow.
Meanwhile, the owner of the upscale Burasari resort in Patong has a prime oceanfront plot on the north east tip, which they plan on developing into a luxury pool villa resort.
The conundrum of the lack of electricity infrastructure to an island that sits less than three kilometers from Phuket's Provincial Hall continues to baffle many. For all of the economic prosperity of its neighbor, the government has continued to cast a blind eye to the East.
Once Jindarin is complete, Gene intends to move there full time, electing to raise his family in island bliss while his children commute to Phuket daily to attend school.
'So near and yet so far away' is the best adage that applies to this laid back lifestyle.
Another popular island real estate personality, Red Graham, has been enlisted to assist on property sales for the project.
If the island traffic starts to get to your head one of these days, a trip over to Coconut Island might be just what the doctor ordered.
If you see a hammock under a tree, you might just find Gene McCain.
Property Brief: Sansiri Launching Mai Khao Condo Project
Phuket's condominium property sector is continuing to gain momentum with news that Thai listed development firm Sansiri will launch a 206 unit project in Mai Khao this March.
Named Baan Mai Khao, the medium rise project, which sits on a 13.2 rai site, is situated between the Renaissance and Holiday Inn resorts.
While Sansiri has traditionally focused on inland properties, this marks the first time in Phuket they will target a large scale foreign market. The oceanfront site will command an average price of 120,000 baht per square meter.
Composed of nine buildings, these are configured into 3 storey and 5 storey blocks. Unit types kick off with one bedroom units at 60 square meters, and include two bedroom, duplex, 3 bedroom and penthouse units.
Unlike some of their previous Phuket offerings, these units have been upsized with a two bedroom unit ranging from 100 to 120 square meters.
Pricing points go from 7.3 million baht up to 35 mn baht.
According to market sources, Sansiri has a purchase option on additional land next to the site for future expansion.
Bill Barnett is Managing Director of C9 Hotelworks and can be contacted through C9hotelworks.com.
— Bill Barnett


Find more property for sale and rent across Thailand at Thaiger Property, powered by FazWaz. You can even list your property for free.
Ocean Property launch first Phuket development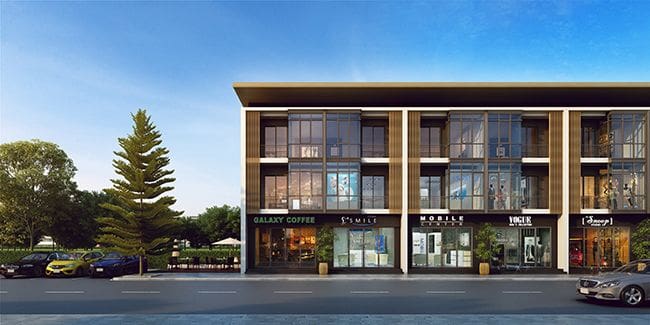 Thai real estate developer, Ocean Property, are continuing to expand outside of the capital with the launch of their first real estate development in Phuket – a townhome and modern commercial home office project "Ocean Town Muang-Ratsada".
Located in the heart of Phuket providing owners with easy access to all major infrastructure and island facilities, prices start from just 2.69 million baht.
With property interests in Bangkok, Pattaya and Khon Kaen already, Ocean Property recognises central government's considerable investment in the island's infrastructure and Phuket's strong tourism fundamentals, and are investing in Phuket confident of residential demand on the island.
"Ocean Property is confident in Phuket's property market. We see a trend of future growth and market expansion on the back of the island's ongoing development and tourism industry growth. Our research has identified a number of buyer groups, for example, civil servants, private-sector employees and entrepreneurs, that we believe will be interested in our Ocean Town Muang-Ratsada project," said Mr. Napong Paripontpochanapisuti, Acting Managing Director of Ocean Property Company.
"Government investment in the island is set to continue with planned expansion of the island's transportation network such as enlarging Phuket's international airport as well as a Light Rail Transit system from Phang Nga to the south of Phuket."
Ocean Town Muang-Ratsada is a quality townhome and modern commercial home office development located on more than 20-rai in Phuket City and with a total development value of 700 million baht.
The project comprises 187 units including two types of two-storey townhomes: "Tide" (116 units) and "Shallow" (55 units). Tide's architectural plan offers four bedrooms, three bathrooms and two parking spaces with a 5.7-metre wide frontage.
Sizes start from 20 square-wah with a usable area of 155 sq.m. Shallow's architectural plan offers three bedrooms, two bathrooms and one parking space, also with a 5.7 metre wide frontage, and sizes start from 20 square-wah with a usable area of 115 sq.m.
In addition, there are 16, three-storey commercial home office buildings known as "Crest".
All have a 5-metre frontage, sizes start from 23.80 square-wah and have usable area of 195 sq.m. The townhome prices start from 2.69 million baht and the commercial home office's from 4.89 million baht.
The properties use warm and relaxing colour tones together with quality materials, and include home innovations that help reduce the use of electric lighting through smart roofing systems which allow more natural light inside (Smart Touch Tech Roof and Sky Light Roof), the latest LED Panels which use considerably less electricity than more traditional bulbs, as well as new tech glass which allows 75% of natural light through and only 49% of the heat, helping to keep the property cooler.
There are additional green areas around the development and security onsite includes CCTVs, a key card system, Smart Home Security System and 24-hour guard team, giving resident's peace of mind.
Ocean Town Muang-Ratsada is located on Srisuthat Road in Phuket City. The area offers convenient travel to schools, universities, government offices, hospitals and shopping centres. Construction has started and is expected to be completed in the third quarter of 2020 with show homes to be open for visiting this coming May.
Units at Ocean Town Muang-Ratsada are available for reservation and purchase.
Register now at www.oceanproperty.co.th for more information.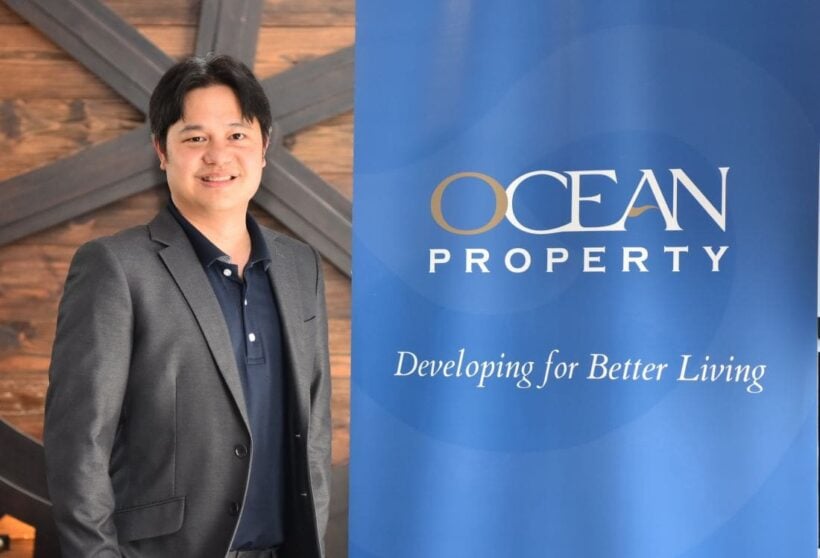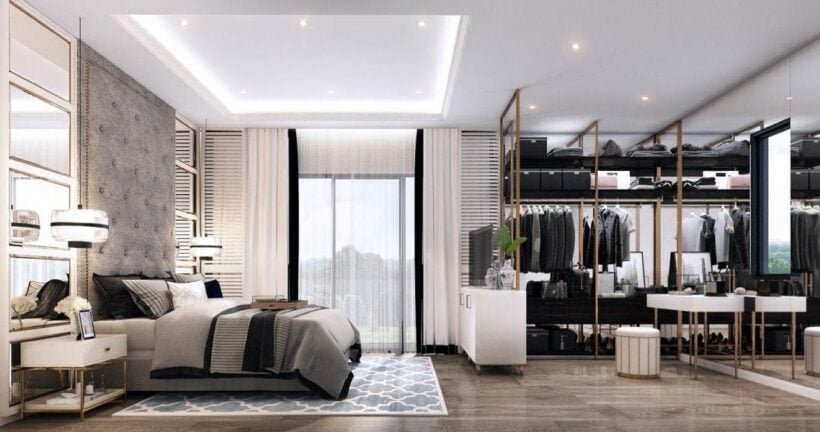 The Patong Bay Hill Resort – where your holiday begins!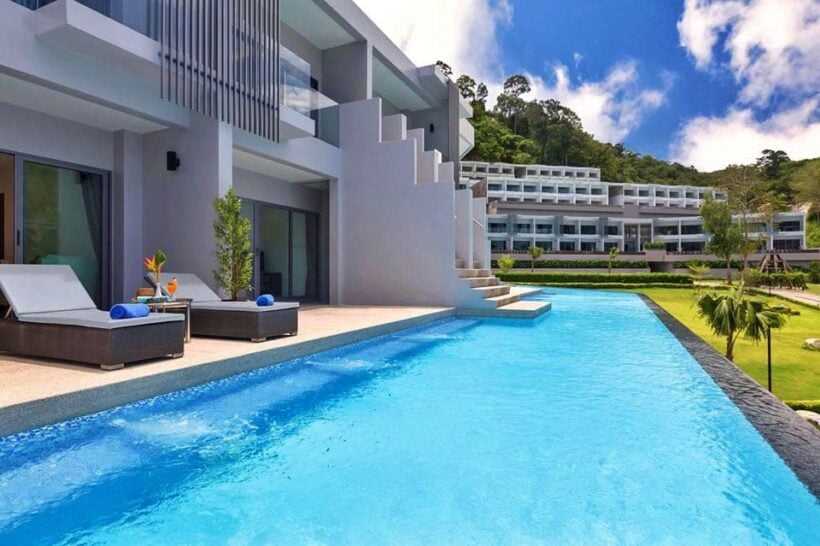 Nestled into the hills above Phuket's popular Patong Beach, the modern Patong Bay Hill Resort is a luxurious resort which overlooks the ocean and the eclectic neighborhood below. 
Welcome to Patong Bay Hill Resort 
Set in a beautifully landscaped garden, Patong Bay Hill Resort is set amongst the natural, tropical environment of Patong's Hasib-pee Hill. The resort offers majestic panoramic city and ocean views over the Andaman Sea. While private and secluded, Patong Bay Hill Resort is a just a few minutes away from Patong Beach and all of the nightlife, dining and entertainment this popular tourist destination has to offer. 
The atmosphere of Patong Bay Hill Resort is tranquil and serene. If you are looking for total relaxation while on holiday, Patong Bay Hill Resort is where your holiday begins! The resort consists of 16 buildings with 383 units. 138 of those units are on the ground floor and have direct access to a refreshing swimming pool.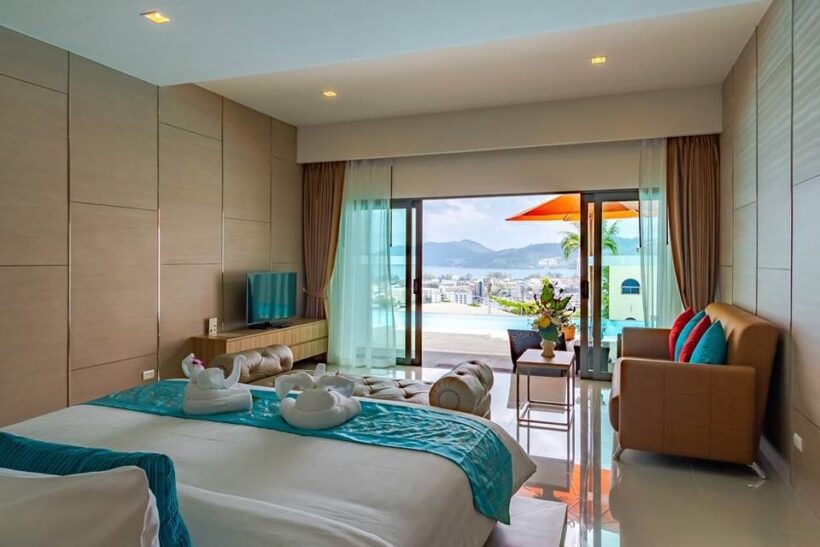 Patong Bay Hill Resort Accommodation 
The 2 bedroom suites at Patong Bay Hill Resort are luxurious. Each suite is built in a modern style with fine, contemporary furnishings. Each suite boasts a terrace or balcony with either a garden or sea view, and full amenities are provided for guest's comfort and relaxation. A few of the suites even have a private jacuzzi!
A full range of amenities are offered to guests staying at Patong Bay Hill Resort. The 2 bedroom suites have a kitchenette and microwave, as well as a minibar. For the tech savvy, each suite has both satellite and cable TV. Free high speed WiFi is also available throughout the resort, allowing those who need to work while on holiday to remain connected to the outside world. 
To ensure guest's utmost comfort, bathrobes and bedroom slippers are provided along with toiletries. There is also an evening turndown service, which is a hallmark of high quality hotels and resorts. Let us prepare the bed, so that when your day is done, all you need to do is slip in!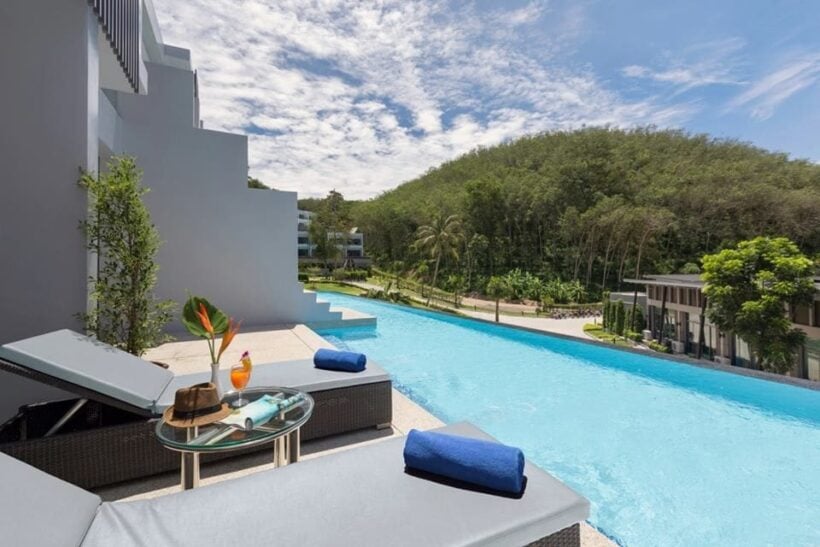 The Restaurant at Patong Bay Hill Resort 
Delicious food & beverage offerings are available at Patong Bay Hill Resort. The on-site restaurant at Patong Bay Hill Resort serves a delectable range of traditional Thai cuisine as well as a variety of international favorites. Breakfast at the resort is a splendid affair. The breakfast buffet features a live egg station as well as a mix of Asian and international breakfast choices. Lunch and dinner options are also available at the on-site restaurant. For those looking to sate their thirst, the restaurant features an extensive beverage menu which also includes cocktails & spirits. Fresh juices and soft drinks are also available. 
Book Your Stay at Patong Bay Hill Resort
Ready to book your stay at Patong Bay Hill Resort? For further queries and questions, get in touch with us. We look forward to welcoming you to Patong Bay Hill Resort, a modern, luxurious resort on the tropical island of Phuket, Thailand.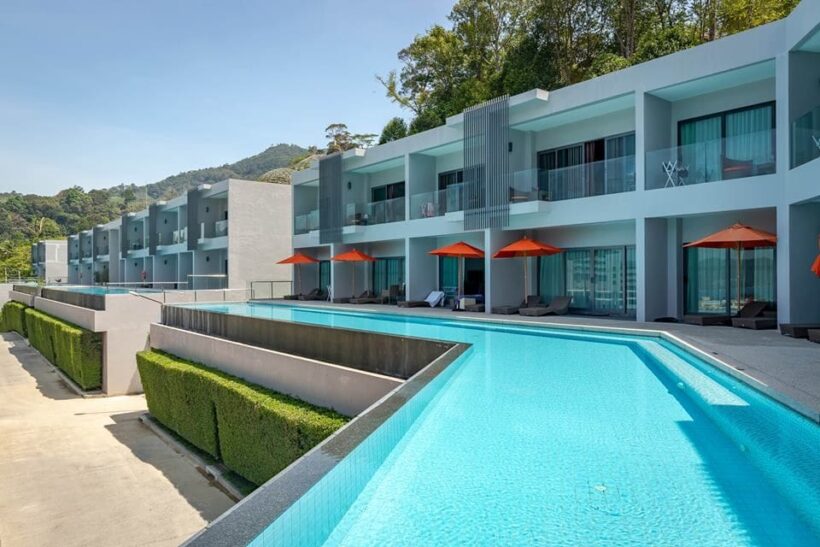 Visit www.patongbayhill.com to learn more! 
Hong Kong property tzars team up for new Phang Nga development "Aquella"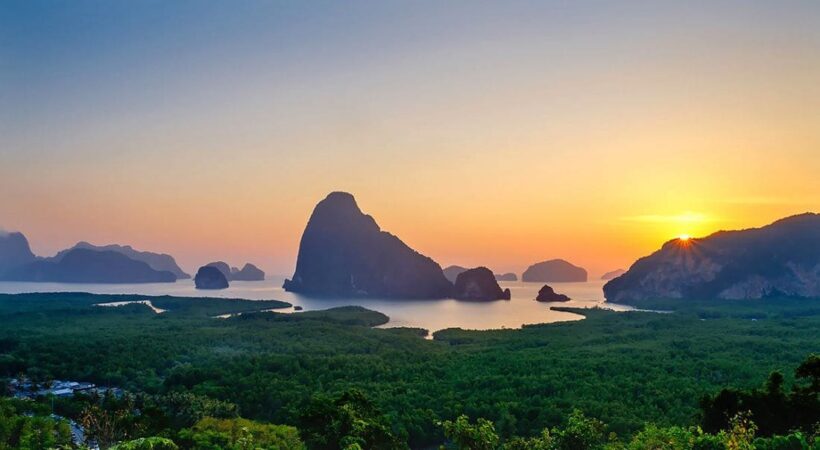 FILE PHOTO
Two of Hong Kong's leading entrepreneurs Allan Zeman and Richard Li are developing a mixed-use project in Thai Muang, Phang Nga named Aquella.
The initial phase of the development includes a par 72, 18 hole golf course, resort pool villa residences with two to four bedroom unit configurations back of a massive land site that offers over 2.5 kilometres of white sand beach.
Previously, the approximate 1,000 rai site was the home of the Thai Muang golf course. After acquisition the course was closed, and the master planned Pinetree project that was to contain a marina and luxury Park Hyatt hotel stopped when land zoning issues changed in Southern Phang Nga.
Today, the new golf course has been reconfigured and Zeman's Paradise Group who developed Kamala's posh Andara ultra villa resort in Phuket are collaborating with Li's Pacific Century Premium Developments (PCPD) group.
South West Phang Nga hosted some of Asia's most significant luxury villa sales in the mid 2000's given it's close access to Phuket International Airport, over the Sarasin Bridge.
Changes in the zoning regime stunted the area's growth over the past decade but a new wave of interest has been born in projects such as Charn Issara's Baba Beach Club.
Land prices in Koh Pilai and Koh Kloy have sharply escalated in recent months on the announcement of a second Greater Phuket airport by Thai aviation authority AoT.
That said, the area has a rich history in demonstrated luxury residential sales in projects such as Aleenta and Sava.
With Phuket bursting as the seams, and prime oceanfront plots limited, the recent transaction of the former greenfield site of the Ritz-Carlton Reserve has indicated positive sentiment.