Property
Phuket Property Watch: Khao Lak's Ramada wins top award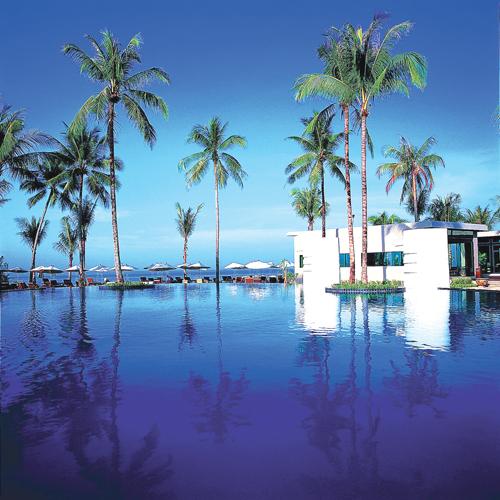 PHUKET: The Ramada Resort Khao Lak achieved the honor of being a first-time two-time winner of the Top and Luxury Hotel categories by TripAdvisor in its 2013 travelers' Choice awards, announced last week.
Now in its eleventh year, the annual TripAdvisor Travelers' Choice awards honor the world's best hotels, earning their distinction from those who know them best – real travelers. Unlike any other hotel awards, TripAdvisor Travelers' Choice winners are based on millions of valuable reviews and opinions from travellers around the world.
This follows the receipt of the prestigious HolidayCheck Award, also decided by positive reviews of satisfied guests, which lists Ramada Resort Khao Lak as Thailand's number one hotel for positive customer feedback and one of the top 99 hotels in the world.
The HolidayCheck Award was bestowed in recognition of the resort's "extraordinary dedication as well as the commitment of its staff to exceed the expectations of its guests with a great product and an excellent service on a daily basis – a performance which is reflected in numerous satisfied guests and their positive hotel reviews."
Ramada Khao Lak Resort General Manager Michael Vorderleitner said his first reaction, upon receiving news of both awards, was 'We rock!' "Of course it's a great team effort, and I want to thank all of our valued guests who took the time to write such glowing reviews.
"These are important awards, you can't buy them or fake them, because they are decided by the most important people in our industry – travelers themselves.
"Ramada Resort Khao Lak has received more than 600 reviews on TripAdvisor alone, and we are often rated number one on TripAdvisor among resorts in Khao Lak. I'm delighted that track record has been recognized with this award.
"I want to thank my brilliant and hard-working team for their efforts, because all good reviews begin with great service. Oh, and did I mention that we rock?"
Christine Petersen, president, TripAdvisor for Business, said: "TripAdvisor is once again thrilled to recognize the world's most outstanding hotels with the help of more than 75 million reviews and opinions from travellers around the globe.
"From the best bargain hotels to top luxury properties, outstanding service, value and quality are the hallmarks of our Travelers' Choice winners."
A HolidayCheck spokesman said Ramada Resort Khao Lak was a worthy winner. The presentation of the HolidayCheck Award will take place at the opening event for the ITB in Berlin, on March 5.
To be eligible for the award, hotels and resorts had to receive a recommendation rate of 90 per cent or more, at least five 'suns', and the reviews were vetted to make sure there were no detectable manipulations.

To see 2013 Travelers' Choice winners, go to: tripadvisor.com/TravelersChoice.
— Phuket Gazette