Phuket Property Watch: A home for the holidays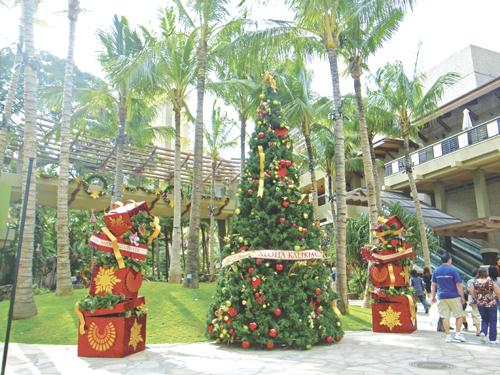 PHUKET: 'Tis the season, here on the sunny island of Phuket yet again. I'm not quite sure exactly when the vanishing point starts to loom over life's passage.

Could it be 40? That's well and truly passed like the aftertaste of one of those deadly tequila shooters that often ends a long night of social drinking. You can always recall those under the file named "bad ideas".

Or do things start to ramp up once you pass that other, mid-century milestone? Been there, done that. My mind drifts off a bit, not unlike one of those summers spent on a water colored palatial lake, with wooden sailboats gently revolving to destinations unknown. Blown along by fuzzy velveteen winds.

Suddenly my mind is about to burst, crying out "get me out of here". This was never my life.

My own journey bears a resemblance to an episode of the Simpsons, blending in some
chaotic trauma-induced swerves, dives, climbs and ultimately ending up on a non-English language channel's travel and lifestyle programing.

It's all "lost in translation" and even subtitles can't explain the inexplicable.

Growing up in a suburban California neighborhood, my wanderlust came hard and young. Money or not, my parents always travelled from as early as I can remember. Be it station wagon, or one of those amazing flying machines, which are larger than life when you stare at them with a child's eyes.

Leaving home in my teens with a bad attitude, no money and a fatal sense of adventure, which took many a wrong turn, the one thing I could always count on was that out there, far away, was a home.

More importantly, were my parents who never quite understood what it was that drove me away, but always welcomed me back with unquestioning love.

Whenever you pair up people, there tends to be a brew of personalities and emotions. Good, bad, ugly and seemingly fragile. Yet they stayed together for longer than I have walked the Earth to this day.

My father still remains an unanswered question in so many ways. And my mom, who had the heart of a lion and spirit of a Scotsman, was just too hard not to end up in a bitter conflict. Not weekly or daily. I'm talking hourly.

My moves kept multiplying in distance, from the metropolitan city of Hollywood nearby, to the mountains of Reno, wilds of Wyoming, Alaskan wilderness and on to Hawaii.

A mounting number of Christmases were missed in rapid succession, though phone calls were made and cards exchanged. We were just a small family and my sister's path kept her close to home, never venturing far. She, to this day, deserves more credit for the vast amount of worry and strife I caused all.

Some 28 years ago I decided that the world wasn't flat, and Hawaii wasn't exotic enough – I needed more. First into the Pacific Islands and onto Asia. I've lived in more countries than I care to remember, though the last 11 years have been spent in Phuket. Finally a lifeless ordinary found a second home.

It's been ten years since I made a trip home with my new wife for Christmas with my parents and my sister's family. That trip gave me my last living memory of my father who passed away less than a month later. A cold December evening, with a decided chill for California, together with a quick hug and mumbled words still linger in my mind's eye.

What was never said, now never will be. After the event my sister and I were talking over old times and she mentioned how every year, when the family would gather, my dad would always wrap some presents and say perhaps this year I just might be home for the holidays.

Life remains as cruel as it is kind. Less than three short years passed and I found myself sitting with my mother in her doctor's office as he mournfully gave her the final ultimatum – wrap up your affairs; you have six months left at most.

Somehow in those dark hours, I was lucky enough to pay it down, if only a fraction, a
minuscule, a few grains of times' own sand. Crossing the Pacific Ocean from Phuket to Los Angeles came fast and furious, as time doesn't stand still. No matter how much you wish it to be, or pray to whatever spirit is at work in the universe.

That clock on the wall just started ticking slower and slower despite four trips across the ocean and this time there were the moments to say what needed to be said. Not big life-changing thoughts, or one absolutely defining moment. We strung together a chain of our shared lifetime of small remembrances, sharing meals and time outdoors in the sun just talking.

On a Friday in late afternoon, two days before Christmas, I was outside riding my bike. My sister and wife were at the house and a nurse was on call as we'd chosen to let my mother die in her own home. A strange feeling came over me as I cut the trip short, and headed back quickly. While night was close to falling we stood with our mother holding her hands as she passed on to a better place.

A few weeks later, I was sleeping in the bed where I had dreamt those wild adventures as a boy for the very last time. There was no going back, the emotional slipstream was almost too much to take. This part of the passage would end the next day, and there was no longer a home left to come to, ever again.

Reflecting on the past, present and future with my own house, wife and two children in Phuket, I'm struck by just how many of us here have travelled through life's circle. Through the joys, sorrows, misadventures and even the everyday to this island place that so many of us call home for the holidays.

Bill Barnett is Managing Director of C9 Hotelworks and can be contacted through C9hotelworks.com.
— Bill Barnett

Join the conversation and have your say on Thailand news published on The Thaiger.
Thaiger Talk is our new Thaiger Community where you can join the discussion on everything happening in Thailand right now.
Please note that articles are not posted to the forum instantly and can take up to 20 min before being visible. Click for more information and the Thaiger Talk Guidelines.