Phuket Property Watch: The art of travel warfare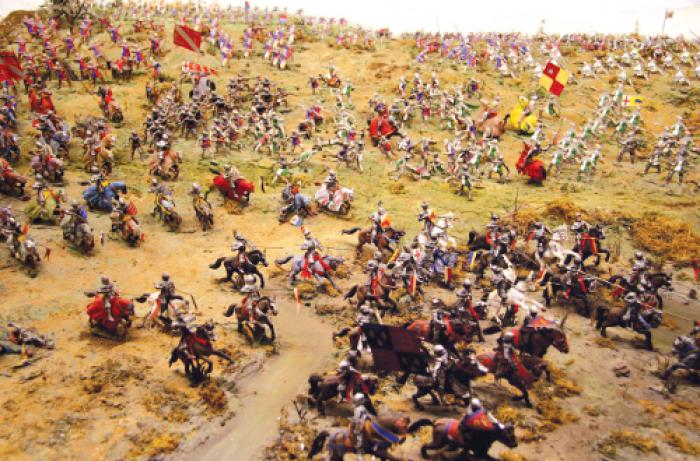 PHUKET: For those of you who are hopelessly optimistic and always looking for the bright side, even when caught in a monsoon, please move on to the next page of the newspaper. Better yet, find the nearest mirror and hone up on that hopeless one liner – "Have a nice day."
In this instance, my day has gone from bad to worse and beyond. It's a bit like a Travelocity tale as acted out by Bruce Willis in a Die Hard sequel. Or, better yet, a hentai graphic comic of Bambi let loose amid the burning ruins of Armageddon.
My day started out at Ngurah Rai airport in Bali, which has been expanded and upgraded, though the growing pains are on the main stage for the entire world to see. I do tend to travel light and my religious zeal in sticking to a hand-carry-only policy typically works wonders for those last minute dashes to departure gates.
As I disembarked my taxi, bade farewell to my chatty driver Made (one of those mono mass-marketing Balinese names which could be likened to Noi here in Thailand or Smith in America), I was greeted by a line that snaked all the way outside the terminal. This was not a good sign and upon further inspection I found that my plan B – another entrance to the departure area – was even longer.
Accepting the inevitable, I dropped into line, my head hung low and silently cursing the tail-end of Chinese New Year. Ahead of me lay a number of Quiksilver-clad downunder types whose overloaded trolleys included surfboards. The crowd was loud yet friendly.
Edging step-by-step closer to the checkpoint and x-ray machine for luggage, suddenly a small woman carrying a flag dashed by in what was nearly Olympic fervor. Nearing the checkpoint, she shouted at the top of her lungs some shrill phrase and next came a bum rush of North Asian tourists who jammed themselves into an all new line next to the entrance. It was not a small group, but was 40-50 people at the least.
Heads in front of me turned, tempers flared and the down under brigade burst into verbal shouts at the guards who started letting the line breakers through. Suddenly two surfboard trolleys were hurtled into the encroached area and a temporary barricade put up to stop the interlopers. Shouting and pushing followed and mayhem ensued with everyone trying to get inside.
This was no Woodstock and the summer of love seemed to be long forgotten. Racial slurs came out, and things got ugly fast as the two groups managed to simultaneously wedge through the gate and eventually find sanctuary inside. What they didn't know was that another, even longer, line was forming at immigration.
A few days before this happened, I was standing in the check-in line for a flight to Singapore at a long line of waiting passengers when a couple who seemed blissfully ignorant of their surroundings walked past the end of the line and took a position in front of me. Despite my inner demons saying to "jai yen yen", my loud admonishment fell on deaf ears as did a gentle tap on the shoulder.
This was it, and war had to be declared, as I resorted to grappling a fistful of shirt and a harsh shove backwards. Clearly, violence does work at certain times, and the line breakers backed off to the rear. My fellow passengers congratulated my actions with strong pats on the back and I was able to bask in the warm glow of victory for the next half hour or so. That was until the plane boarded and I found myself next to the offending couple on a two-hour flight aboard an elbow-to-elbow low-cost airline carrier.
So what have I learned from my recent immersion into the art of travel warfare? Is my Western-bred contempt of those who break the rules or lack any etiquette about to doom me to the land of the dinosaurs?
Pretty much the way I see it, is that the world has changed, the old ways have gone out the window. In this day and age, when everyone can fly, the truth is that journeys today, be they short or long, are no different then going up that river in Apocalypse Now looking for Kurtz. Savage warfare is the only way forward. I might have to dust off that aging copy of The Art of War next time I head to the nearest airport.
Bill Barnett is Managing Director of C9Hotelworks. He can be contacted through: c9hotelworks.com
— Bill Barnett
Property

Join the conversation and have your say on Thailand news published on The Thaiger.
Thaiger Talk is our new Thaiger Community where you can join the discussion on everything happening in Thailand right now.
Please note that articles are not posted to the forum instantly and can take up to 20 min before being visible. Click for more information and the Thaiger Talk Guidelines.