Krabi students in global art project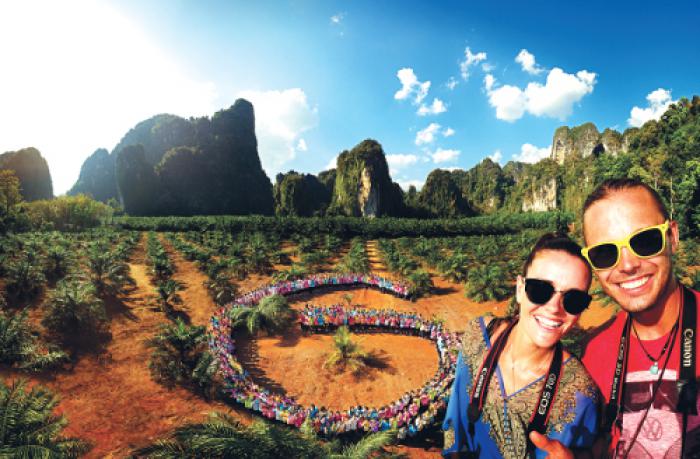 PHUKET: ABC Charity, a global art project of kids helping kids, has continued its journey around the world. They are creating the world's first ever "human alphabet" – each letter made up of 500 children, in 26 different countries – ABC charity does not only help create fantastic memories for children, it will also raise money for a good cause.
Krabi Town Mayor Kiratisak Phukaoluan also supported the project and welcomed ABC Charity to both Krabi and Thailand.
The letter "G" took place in Krabi Thursday, February 13 with 500 children from Klong Ji Lad School taking part. The children had an amazing time and the day was filled with smiles and laughter. The event included music and food, as well as an inspirational speech by ABC Charity founders Ashley Cooper and Filip Cederholm, who reinforced their motto, "Together we can make a difference."
ABC Charity is currently working its way around the globe creating one letter per country from A to Z. When the alphabet is complete, the letters will be sold as limited edition photo art. The idea is that companies and individuals will buy their name and 100 per cent of the profit will go back to local charities in the participating countries. Behind the project is Canadian Ashley Cooper and Swede Filip Cederholm, who gave up their previous lives to fulfill their dream; doing what they love, while inspiring kids and raising money for charity.
Ashley Cooper and Filip Cederholm were excited about being in Thailand, as Ashley puts it, "I had visited Thailand eight-years ago and knew it was somewhere we had to include in our journey. Not only is it a spectacular location for the letter "G", the people of Thailand and Krabi in particular have been so kind and welcoming.
"We have had great support from the Mayor of Krabi Mr Keratisuk and his staff, as well as the Krabi Tourism Authority and Klong Ji Lad School. Mr Saratt Kyokong, the owner of the land, has not only given us permission to use the property, he even helped us arrange a crane to take the picture. We have also received great support from the Swedish Embassy in Bangkok. It is because of people like this that we have been able to continue our journey around the world."
"Once the alphabet is complete we will tour around the world with the exhibition and look forward to coming back to display the letters, both in Krabi and around Thailand" added Ashley
You can join the thousands of people following the journey at: abccharity.org and view the series at: peaceloveandphotography.tv
Keep in contact with The Thaiger by following our
Facebook page
.
Never miss out on future posts by
following The Thaiger
.
Former party-list MP candidate convicted of drug smuggling, sentenced to 50 years in prison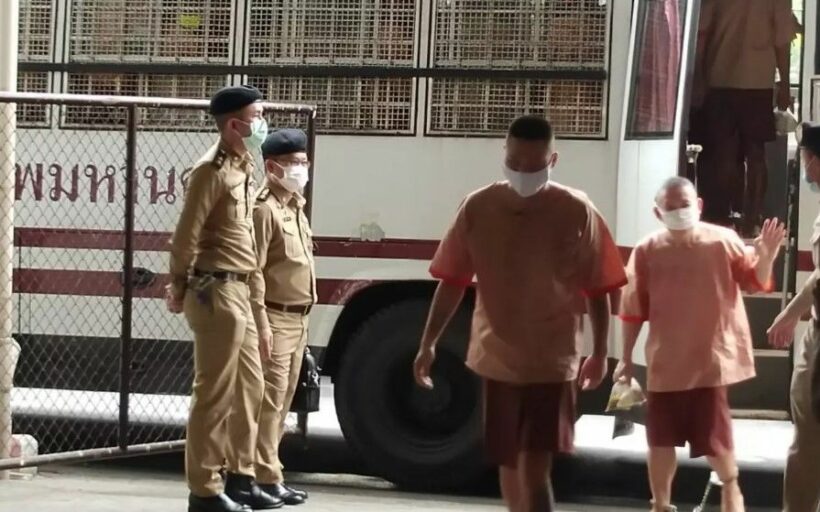 A former party-list MP candidate is sentenced to 50 years in prison for smuggling crystal methamphetamine. Suban Mahachanon was on the MP candidate list for Seri Ruam Thai Party in the March 2019 election, but his bid was unsuccessful. Just a few months later, he arrested for drug trafficking a large amount of methamphetamine into the Philippines.
Suban was busted when a fire broke out at Chon Buri's Laem Chabang sea port, damagin shipping containers at the port. Police inspected the scene after the fire and found a container rented under Suban's name was carrying 985 kilograms of methamphetamine hidden in Emperor brand tea packages. The shipping container also had boxes of shoes and bags of chopsticks, all ready to be shipped out to the Philippines.
Police also arrested 3 other men involved in trafficking the methamphetamine. Along with sentencing Suban to 50 years in prison, the Criminal Court also sentenced 2 Chinese nationals, 25 year old Huang Guoxiong and 45 year old Zhou Qingchu, to life in prison and a Thai man, 62 year old Joi Sae Fong, to 50 years in prison.
At first, the Court sentenced the 2 Chinese men to death, but it was lowered to life in prison. The Bangkok Post says the 2 men were responsible for concealing the drugs and loading the container. The Thai man Joi, also rented the container under his name with Suban. Joi and Suban were initially sentenced to life in prison. Their sentences were reduced to 50 years in prison.
SOURCE: Bangkok Post
Keep in contact with The Thaiger by following our
Facebook page
.
Never miss out on future posts by
following The Thaiger
.
Thailand News Today | Rumours of amnesty extension, 22 new Covid cases | September 28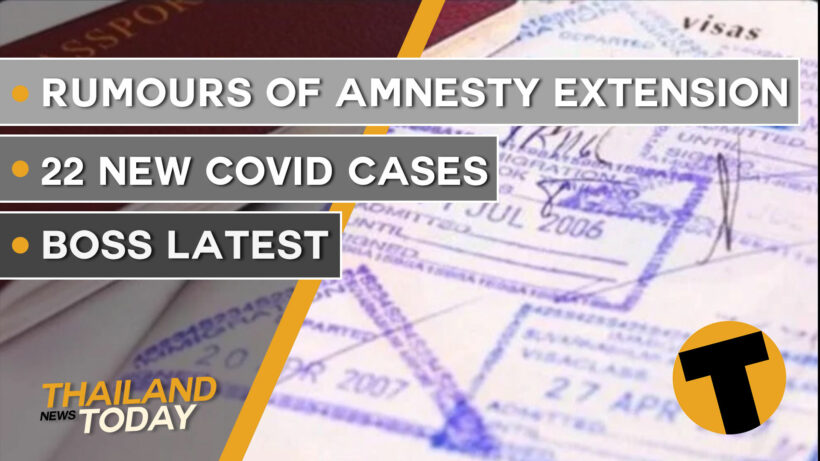 Daily TV news and updates from around Thailand on The Thaiger and on Youtube at Thaiger TV.
22 new cases of Covid-19 detected in Thailand
Out of nowhere, the Thai government's CCSA has reported 22 new cases of Covid-19 in the past 24 hours this morning, raising the country's total of infections to 3,545.
22 cases is the largest number of daily cases announced in a 24 hour period since April 5 this year when Thailand was emerging from its first wave.
16 of the new cases have come from imported cases, and became apparent whilst they were in quarantine during routine tests. The people have arrived from South Sudan, 4 people from India, 1 from Pakistan and 1 from the Philippines.
Thai doctor warns about short-cuts in quarantine
Meanwhile, a doctor from the Faculty of Medicine at Bangkok's Chulalongkorn University says reducing the quarantine period for foreign tourists would be inviting disaster.
Dr. Thira Woratanarat made his statement after a suggestion from the Tourism and Sports Minister that quarantine could be halved if all goes well when Thailand re-opens its borders to a limited number of foreign tourists.
"In Thailand, if we decide to follow the proposal to reduce the quarantine time to 7 days, it would be an invitation to disaster."
Rumours of a new visa amnesty, up to October 31
Thai Immigration offices have been flooded with foreigners trying to find a last minute solution to stay in the country and figure their situation out before the end of the visa amnesty… September 26, last Saturday.
The end of the amnesty, allowing visitors with lapsed visas to remain in the country, put many in a difficult situation, especially after a warning from the government the people could face fines and jail time for overstaying. But foreigners could have 1 more month to figure it out.
The news will come as a massive annoyance to those who went through the hoops last week to meet the deadline, although many thousands simply failed to get an appointment or satisfy the extension requirements, or simply had no flights to leave the country.
The government estimated around 150,000 foreigners were living in the country on amnesty.
Now there's an "unofficial" letter, on official Thai government letterhead, floating around, claiming that the visa amnesty will be extended until October 31. It's said the letter is waiting to be signed by PM Prayut Chan-o-cha which would then be published in the Royal Gazette. The letter title translates loosely as "extension for foreigners staying in Thailand".
Meanwhile, The Phuket News is reporting that their local immigration office plans to start charging people with overstays from tomorrow.
There's still a lot of confusion over the finish, or not, of the visa amnesty. We will bring you all the latest details, as soon as they come to hand, at thethaiger.com
"Boss" commission chief says Thai justice system in need of reform
Former National Anti-Corruption Commissioner, Vicha Mahakun, who led the recent inquiry into the handling of the case against Vorayuth "Boss" Yoovidhya, says Thailand's justice system is in need of reform.
The Red Bull heir and grandson of co-founder Chaleo Yoovidhya, "Boss", stood accused in a 2012 hit-and-run case that caused the death of a 47 year old Bangkok police officer who was hit by Boss's Ferrari and dragged over 100 metres, before the car fled the scene.
Boss was never brought to justice and is believed to be living outside Thailand, having managed to flee the Kingdom in 2017. Now, the chairman of the investigating panel says the whole Boss fiasco proves that Thailand's legal system needs to be reformed. He says the decision to drop all charges in the case clearly came about as a result of systemic corruption in the ranks of Thailand's police and judicial departments.
"Why was the case, that should have been closed within a year, delayed for 8 years? There's a legal proverb 'justice delayed is justice denied'. An attempt to delay it gives a clue."
1,202 gambling websites to be blocked in Thailand
Thailand is cracking down on online gambling websites. Internet providers will have 15 days to block 1,202 gambling websites before charges are pressed for violating Thailand's Computer Crime Act.
Although gambling is technically illegal in Thailand, underground and online gambling thrives in pockets of the country. The Digital Economy and Society Ministry was ordered by PM Prayut Chan-o-cha to crack down on illegal online gambling. The PM ordered the ministry to block the hundreds of gambling websites within the next 15 days. The ministry has requested 1,202 court warrants citing Computer Crime Act violations.
The National Broadcasting and Telecommunication Commission is collaborating with the ministry to block access to the gambling websites. The strict order is aimed at keeping teenagers away from online gambling.
More rain fronts on the way around Thailand today and tomorrow
The Thailand Meteorological Department is forecasting more isolated heavy rain over many parts of the country over the next few days.
Last night there were heavy rains and flooding in parts of inner city Bangkok. Cars were stuck in knee-deep water and footpaths were inundated in several inner city suburbs, including Phra Khanong. Phuket also had a rough night of high winds and rain. For most of Thailand, the most rainfall is accumulated in September and October making them the wettest months. We have a special story about Thailand's monsoon… the link is under here in the description.
Keep in contact with The Thaiger by following our
Facebook page
.
Never miss out on future posts by
following The Thaiger
.
Teenagers allegedly fired guns into the air, stray bullet kills 16 year old girl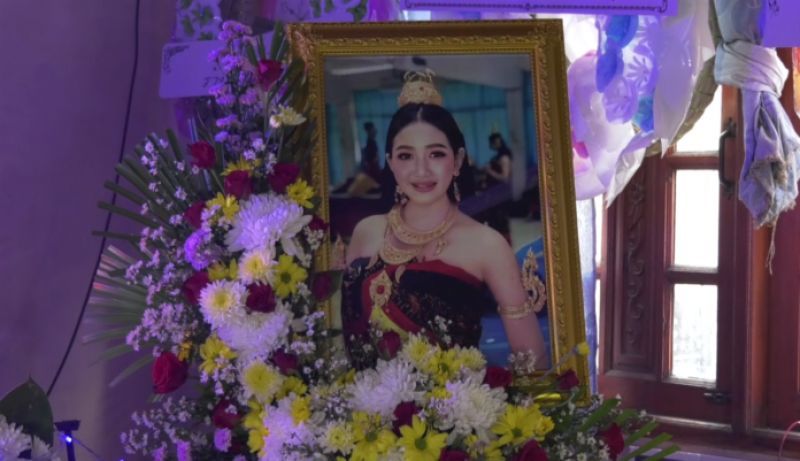 A 19 year old man faces charges of intent to murder for allegedly shooting and killing a teenage girl. The man told police he shot the gun in the sky and did not intend to harm anyone. The stray bullet went through the girl's heart and also injured her friend.
16 year old Nutthicha Thanthaisong was riding home on a motorcycle from an event in the Isaan province Buriram while a group of teenagers were allegedly firing off guns. A bullet hit her back and exited through her heart, killing her. Her 19 year old friend driving the motorcycle was also injured by the bullet. Nation Thailand says he is being treated, but did not report on the details of his injury.
Police questioned 19 year old Natthakit Boonluea after receiving reports from 6 of the man's friends saying he shot the teenage girl. Natthakit told police he shot the gun in the sky and did not aim it at the girl.
Police say they believe more people were shooting off guns and plan to question around 50 people that may have been involved in the shooting.
SOURCE: Nation Thailand
Keep in contact with The Thaiger by following our
Facebook page
.
Never miss out on future posts by
following The Thaiger
.