Phuket Property: Commercial real estate investment soars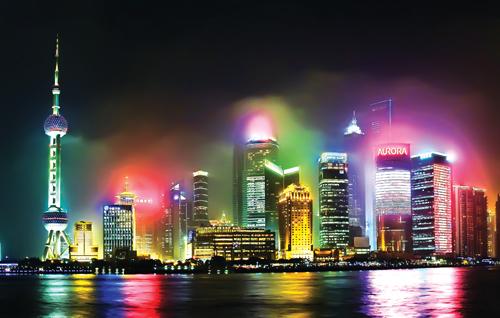 PHUKET: Direct commercial real estate investment in the Asia Pacific region has exceeded market expectations in the first half of 2013, reaching US$59.7 billion, 21% up on the first half of 2012.
According to the latest Jones Lang LaSalle capital markets research, transaction volumes in the region have also increased quarter on quarter, topping US$32.6 billion in the second quarter of 2013, up 21% on the previous quarter.
The growth was predominantly driven by the region's largest markets with Japan, Australia and China all experiencing strong deal flow throughout the quarter.
In Japan, investor confidence has been boosted by improving macro-economic indicators following the Japanese government's stimulatory measures.
Acquisitions have been dominated by J-REITs (Real Estate Investment Trusts) where inclusion in the Bank of Japan's asset purchase program has supported improved unit prices over the first half of the year. This coupled with increased IPO activity has supported transaction volume growth to US$10.2 billion in Q2 2013, up 78% on the same quarter last year. Over the first half of 2013, volumes reached US$20.8 billion, 50% higher than the first half of 2012.
In Australia, continued demand from both offshore and domestic institutional investors and pension funds lifted transaction volumes to US$7.3 billion in Q2 2013 and US10.5 billion in H1 2013, up 27% from the first half of last year. Transaction growth in local currency terms was even higher as the Australian Dollar depreciated against the US Dollar by 13% from the 2013 high.
Dr Megan Walters, head of research for Asia Pacific capital markets at Jones Lang LaSalle said:
"Capital from around the region continues to show a bias towards core assets; however we are seeing some evidence of a shift towards more opportunistic investment. At the same time, government policy continues to have both positive and negative effects on deal flow, with stimulatory and cooling measures introduced this year.
"Investors are also developing their views around the Federal Reserve's intention to taper asset purchases, which some believe may happen as soon as the third quarter this year. Longer dated bond yields across a number of Asian markets have moved higher following the announcement, highlighting concerns around the direction of global interest rates."
Stuart Crow, head of Asia Pacific capital markets at Jones Lang LaSalle said:
"We are seeing the results of increased allocations to direct real estate by large global sovereign and pension fund investors. Large US, Canadian and Middle Eastern investors have returned to the region and, together with active Asian high net worth and pension funds, are creating strong demand for assets across the region.
"Japan and Australia, remain particularly active and, given a robust pipeline for the remainder of 2013, will maintain our forecast for transaction volumes to reach US$110 billion by the end of 2013, which is slightly below the record of US$120 billion in 2007."

Country Focus
Investment activity in other Asia Pacific markets was mixed as government cooling measures in Singapore and Hong Kong took effect. While quarter on quarter (q-o-q) volumes were down in a number of markets across the region, overall growth over the half year was positive compared to the first half of 2012, maintaining a positive outlook for the remainder of 2013.

Thailand
In Thailand, despite a smaller market, transaction volumes grew more than 95% in H1 2013, compared to the same period in 2012.
Transactions concentrated in the hotel sector, reflecting increased availability of hotel assets and strong investor interest in Thailand's key hotel markets, particularly Phuket and Bangkok.
China
China bounced back strongly from a slower first quarter, to end Q2 2013 up 65% q-o-q at US$6 billion. On a half yearly basis, investment activity has recovered from the slow H2 2012, up 97% to US$9.6 billion in H1 2013, matching the first half of 2012. Foreign investors, including inter-regional buyers, continue to develop their China strategies with a number of large deals completed during the quarter serving to push cross-border transaction volumes in H1 2013 up 29% on H1 2012.

Hong Kong
Hong Kong's restrictive cooling measures, specifically the doubling of stamp duty on commercial transactions, have started to impact deal flow with transaction volumes down 53% q-o-q and 49% year on year. The number of cross-border deals fell by 71% in H1 2013, compared to H1 2012. Existing activity is being supported by corporates looking to occupy space with healthy investor interest for new developments in emerging office market locations.
Singapore
Singapore saw its investment activity grow 11% on the first quarter of 2013 to US$2.3 billion and, over the half year, up 15% on H1 2012. While investor interest remains healthy, differing market outlooks between buyers and vendors has led to some disparity in price expectations. A number of large deals in the pipeline should support transaction volumes for the remainder of the year.
South Korea
Investor sentiment remained mixed in South Korea as a result of recent economic uncertainty. Transaction volumes in H1 2013 were up 34% on the first half of 2012 but down 48% on H2 2012 with overall activity predominantly driven by a handful of larger deals.

Indonesia
Indonesia continues to draw interest from foreign investors looking to develop their emerging market strategies, with strong growth potential and solid economic prospects presenting a positive investment case. Investment to date has been dominated by domestic groups as limited stock and opportunities, coupled with strong domestic competition have made it difficult for foreign buyers to enter.
Keep checking our online Phuket Property pages, join our Facebook fan page or follow us on Twitter @PhuketGazette for the latest local and national property updates.
— Jones Lang Lasalle
Keep in contact with The Thaiger by following our
Facebook page
.


Interested in more property news or buying property in Thailand - check out FazWaz today!

Thai teenager dreams of being an architect, sells his artwork to earn tuition fees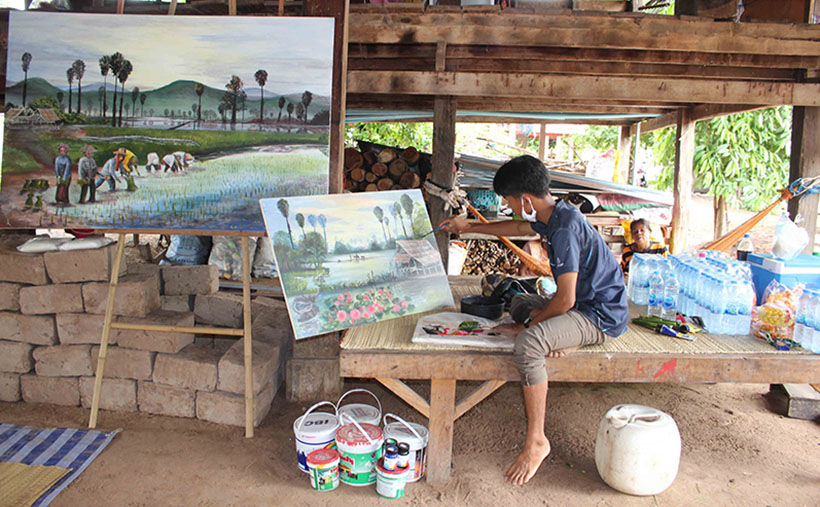 A talented teenager in the north-eastern province of Kalasin has taken to painting landscapes of his local area and selling them to earn his university fees. 18 year old Krittamet Saisaen, known as "Earth", dreams of being an architect, but the prohibitively expensive fees put that beyond his reach. Earth's mother died 2 years ago, at which point his father abandoned him and his brother to the care of their farmer grandparents.
While their mother was ill in hospital, Earth and his brother would alternate time in school with time spent looking after her. It was at this point that the young boy returned to his childhood passion of drawing in order to make some money. He started out by selling his work to neighbours for as little as 20 or 50 baht, all the time improving his skills with the help of You Tube videos and an art teacher at school.
The arrival of the Covid-19 lock-down provided him with extra time to focus on his art, reproducing more of his hometown's rural landscapes. A report in Khaosod English says Earth's long-term goal is to be an architect, but he found the Arsom Silp Institute of The Arts in Bangkok would cost 60,000 baht for his first term. In order to get a degree, he would be required to complete 10 terms, something his farmer grandparents could never afford.
"I would not have had money to go to school, unless my grandparents sold off their farmland, our family's last asset. I won't let them sell it because I love nature and I love the land. Although I have my dreams, if I can't go to school then I can let it go."
The teenager says a student loan is also out of the question as he couldn't afford the repayments. Instead, he is relying on his talent with a paintbrush, saying that in addition to landscapes, he can produce still-life work such as flowers and other objects, although he draws the line at doing portraits.
After his story was highlighted in various media outlets, orders have started to flood in for his work, with each piece priced between 1,000 – 2,000 baht. Earth is also hoping to use his newfound success to shine a light on the environmental challenges faced by Kalasin, and hopes to build an environmentally-friendly hut in which to teach others how to paint while caring for the environment.
"Maybe people pity me, because they heard about my story. But I want to raise the issue of the environment too, to put the focus on that. There are so many issues in this area, deforestation, trash pollution, burning trash, chemical fertilisers. The issue is about both the environment and art. I want children to care for nature and the environment."
Anyone interested in purchasing Earth's work can contact him through his Facebook page.
SOURCE: Khaosod English
Keep in contact with The Thaiger by following our
Facebook page
.
Property investors offered access to Thai developer discounts – Thaiger Flash Sale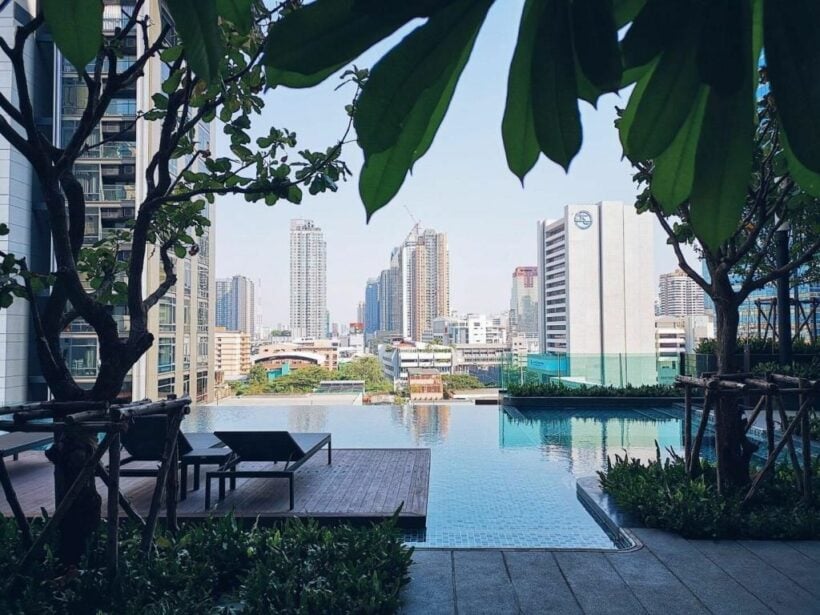 PROPERTY EVENT
Today is the start of The Thaiger Property Flash Sale. It's only for 24 hours (starting at midday today). The Thaiger has teamed up with fazwaz.com for this first-of-a-kind event.
When in a buyer's market, that demand should be catered for, with discount offerings a key driver of success. The level of discount will depend on the developers' willingness to accept lower profit margins, along with the supply available in the market. Bangkok, for example, has a large volume of property units available with many high-density development projects. In light of this market reality, a good ballpark figure to start discounting at is 15%-20%.
Since the beginning of April 2020, developers have begun launching their own e-commerce stores with incentive schemes to draw in clients. Although a good initiative in response to the current situation, around 90% of such offerings are only available in Thai, missing the opportunity to engage with international buyers.
Brennan Campbell, CEO at FazWaz, says that over the past 2 months, traffic to their property portal has increased exponentially.
"A huge proportion of our inquiries are explicitly looking to secure a deal."
What is the potential for discount rates? Generally, discounts are uniform over an entire project and dependent on the saleable area, which can vary slightly. A recent survey of property developers, undertaken by FazWaz, showed that 31% of those questioned are willing to offer discounts of more than 10%.
Demand in the market is down and market sentiment is depressed; a clear indicator that developers need to be offering higher levels of discount to maintain a reasonable transaction volume. 69% of the developers surveyed haven't implemented additional discounts during the current crisis – other than those that were already in place. The prediction is that this sentiment will change over time.
Flash Thursday will directly link potential property buyers with developers and sellers in one of Thailand's largest online sales events. Developers from all regions and sectors in Thailand will be represented to bring enticing discounts to real estate investors.
Register now, it's free. Runs from midday today (Thursday) to midday Friday.
Keep in contact with The Thaiger by following our
Facebook page
.
4 reasons why you should register for this Thursday's Thaiger Flash Sale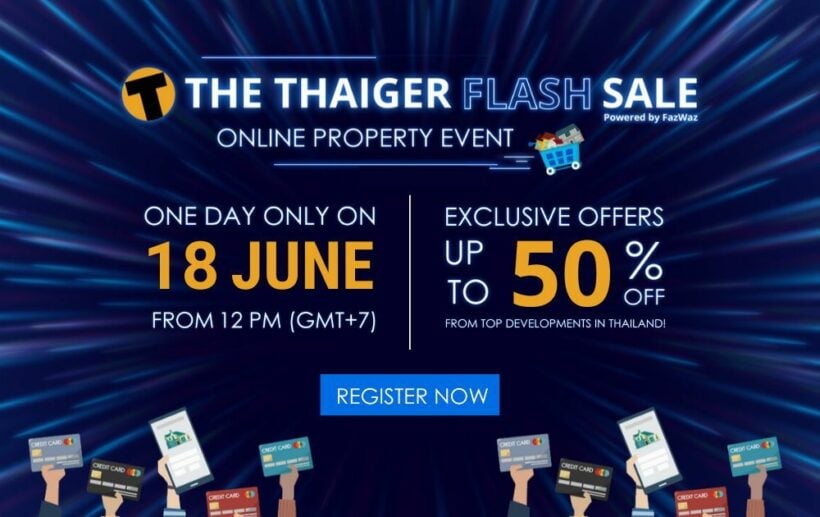 THAI PROPERTY EVENT THIS THURSDAY
Real estate experts are sounding the alarm… property prices are starting to drop! And The Thaiger Flash Sale, in conjunction with fazwaz.com is giving you the chance to own your dream home with the biggest discounts ever seen, all in one place for just 24 hours.
The Thaiger Flash Sale, happening this Thursday, June 18, 2020, starts at midday for just 24 hours. It's the first online property sale where buyers can take advantage of great deals from Thailand's best developers. If you're not yet convinced, here's a summary of the biggest benefits by joining this limited time property sale:
Big discounts
Big discounts and exclusive selections go hand-in-hand in any Flash sale. Fazwaz.com is delivering the same value to homebuyers and investors in Thailand real estate, as it puts all the best properties and marking them with the biggest discounts – all in one place!
Once-in-a-decade opportunity
It's no stretch of the imagination that these discounts are part of a real estate market cycle that only happens once a decade. It's a time where the savviest investors buy the best properties at the lowest price possible, making their value margins better than any other time of the decade. This goes to show that the best way to profit of your property investment is not by selling high, but by buying low.
Top-tier developments
Just because these are the biggest discounts ever seen, doesn't mean they're your mediocre selections! Fazwaz.com has built a strong relationship with Thailand's top developers and has partnered with a number of them to deliver their best developments at the best prices exclusively for the duration of the Thaiger Flash Sale.
Refundable reservation fee
Buyers can reserve a property that they like with a refundable reservation fee within 14 days. Fazwaz.com understands that property investments are big commitments, especially in these uncertain times. That's why buyers, who do not pursue the properties they reserved, can receive a full refund.
Are you ready for the biggest online property sales event in Thailand real estate? Register now at our expo.fazwaz.com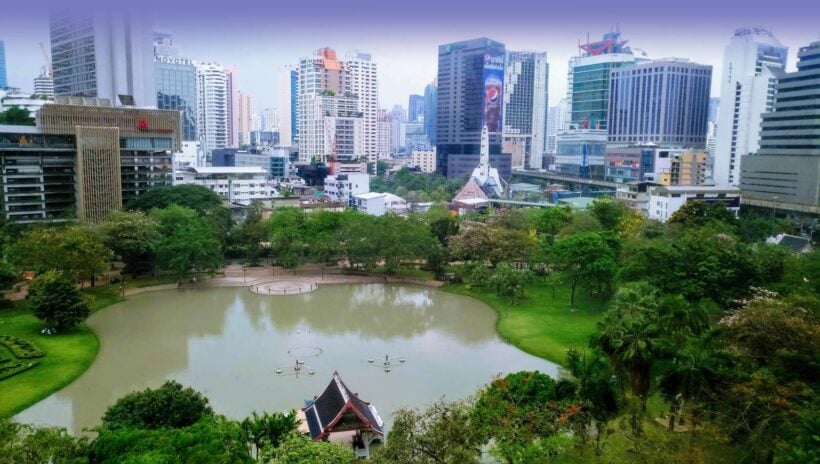 Keep in contact with The Thaiger by following our
Facebook page
.