Phuket property: Asia's big two markets mature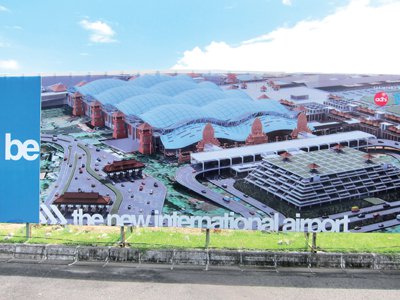 PHUKET: Talk about "dream island destinations" in Asia and without a doubt Phuket and Bali rule the numbers game in terms of popularity.

If talk turns to resort real estate both are heavyweight contenders in the title fight. Round after round, punches or blows only end with the ringing of a bell. Practically speaking, when it comes to the life cycle of property, Phuket arguably has moved through the business milestones faster than its counterpart.

In what is often referred to as the "Golden Age" starting at Y2K (or in much simpler terms the 2000's) up to the sub prime dilemma, the market went from a developing one to a monster on steroids.

Trends in the past are often the key to understanding the future so we have our work cut out for us.

From the early days, supply and demand were incredibly favorable as buyers flocked to our shores faster than developers could launch projects. First came direct sales, moving into a more sophisticated model of brokerage agencies, which then sprouted wings and multiplied.

Next were investment buyers who supplanted the early end users. The calendar which many thought of as human years turned out to be compacted into a shorter term growth cycle closer to dog years (especially the bigger breeds who are likely to bite the bullet after nine or ten years).

Infrastructure for real estate also moved up and onwards – legal and tax advisors, designers, interior fit out specialists, landscapers, and a host of others arrived. Then glossy publications, mass movement road shows and international profiles took the message far and near.

Later, secondary sales (re-sales) went, with an incredible growth stint, from infancy to now dominate broad resort grade transactions. Short-and-long-term rentals, vacation lets, fractionals, condo and villa resorts – the hybrid products now took the industry to one that was coming of age, mature and mimicking a traditional western model of diversity and depth.

Bali on the other hand, perhaps due to the bombs in 2002 and 2005, came to the party later. While the island always had a large villa market – what was missing were the estates, master planned communities and multi-million dollar ultra villas trading hands.

Strangely enough when the global financial crisis was in full meltdown mode, Bali was just cranking up the volume signaling that a party was going to be held – a real estate rave up. Indonesia's economic growth remains one of the success stories over the past few years and one key sector – hospitality-led residential or condo hotels – have become a defining characteristic of the market.

At that time, Phuket flattened like a pancake once foreign demand went into hibernation mode, but down south domestic buyers have flooded the shop of dreams over the past five years.

Bali has inched the industry forwards in the curve, just like Phuket had done, but that's where things start to get interesting. Will a parting of the ways be coming soon?

Phuket has seen an explosion of mid-scale hotels for longer than I can recall and is now hitting a serious tipping point of potential oversupply. A strong wind has propelled domestic investors to lead the pack, with a thriving economy fueling market capital and debt markets.

While the island has its share of mixed-use hotel and residential projects, in macro terms it remains in single digits when compared to the entire total accommodation supply. For the most part, in developments where guaranteed returns are offered, there remains a core hotel component and a secondary property offering. Risk remains mitigated.

On the flip side of the coin, Bali has not only embraced mixed use projects but a substantial number of developers sell out the entire inventory of units, contracting them to a hotel management company, offering a limited period of guaranteed returns which later revert to a revenue or profit split with unit owners.

The buying pool is made up primarily of Indonesians from Jakarta, Surabaya and other key cities across the archipelago. Over the past year, as we have done an increasing amount of work there, I often ask the question – how deep is the market and how long can this last?

Returning from a week there speaking to agents and developers, most anticipate a general slowdown over the next six to 12 months. From our analysis, the long-term effects of this investment-driven product cycle could have a wide-ranging impact on the hospitality sector.

As Bali will eventually see a slowdown in tourist arrivals (the same as Phuket will), and guaranteed returns diminish, hotel demand will retract and unit owners will see fewer returns. This will inevitably trigger units being placed into a newly found secondary market, but domestic investors who have leveraged their condos with the bank could be forced to price these down below current existing values.

An emerging secondary market will no doubt see primary or new sales displaced and flatten the pancake. Potentially the wild card difference between Phuket and Bali is that the latter has a larger proportion of domestic investment buyers which could create a wide scale decline on values.

The darker side is that with thousands of these units operating as hotels, unlike single asset owners who have to take a long term pricing approach, individuals will force managers to offer room rates at any price thus hitting the broader hotel market. Everyone loses. Everyone.

While this is not a doomsday prediction, warning signs remain for Southeast Asia's largest economy and certainly there are lessons to be learned for Phuket.

Bill Barnett is Managing Director of C9 Hotelworks and can be contacted through c9hotelworks.com.
— Bill Barnett


Find more property for sale and rent across Thailand at Thaiger Property, powered by FazWaz. You can even list your property for free.
Hong Kong property tzars team up for new Phang Nga development "Aquella"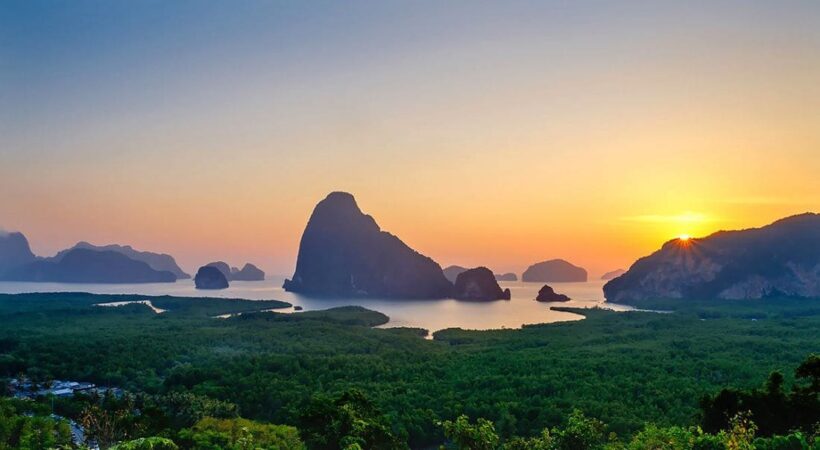 FILE PHOTO
Two of Hong Kong's leading entrepreneurs Allan Zeman and Richard Li are developing a mixed-use project in Thai Muang, Phang Nga named Aquella.
The initial phase of the development includes a par 72, 18 hole golf course, resort pool villa residences with two to four bedroom unit configurations back of a massive land site that offers over 2.5 kilometres of white sand beach.
Previously, the approximate 1,000 rai site was the home of the Thai Muang golf course. After acquisition the course was closed, and the master planned Pinetree project that was to contain a marina and luxury Park Hyatt hotel stopped when land zoning issues changed in Southern Phang Nga.
Today, the new golf course has been reconfigured and Zeman's Paradise Group who developed Kamala's posh Andara ultra villa resort in Phuket are collaborating with Li's Pacific Century Premium Developments (PCPD) group.
South West Phang Nga hosted some of Asia's most significant luxury villa sales in the mid 2000's given it's close access to Phuket International Airport, over the Sarasin Bridge.
Changes in the zoning regime stunted the area's growth over the past decade but a new wave of interest has been born in projects such as Charn Issara's Baba Beach Club.
Land prices in Koh Pilai and Koh Kloy have sharply escalated in recent months on the announcement of a second Greater Phuket airport by Thai aviation authority AoT.
That said, the area has a rich history in demonstrated luxury residential sales in projects such as Aleenta and Sava.
With Phuket bursting as the seams, and prime oceanfront plots limited, the recent transaction of the former greenfield site of the Ritz-Carlton Reserve has indicated positive sentiment.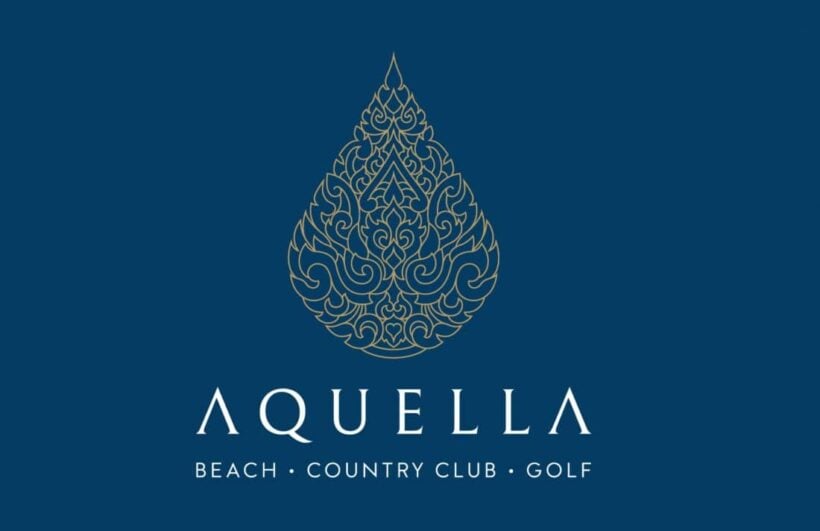 Car and house loans surged in 2018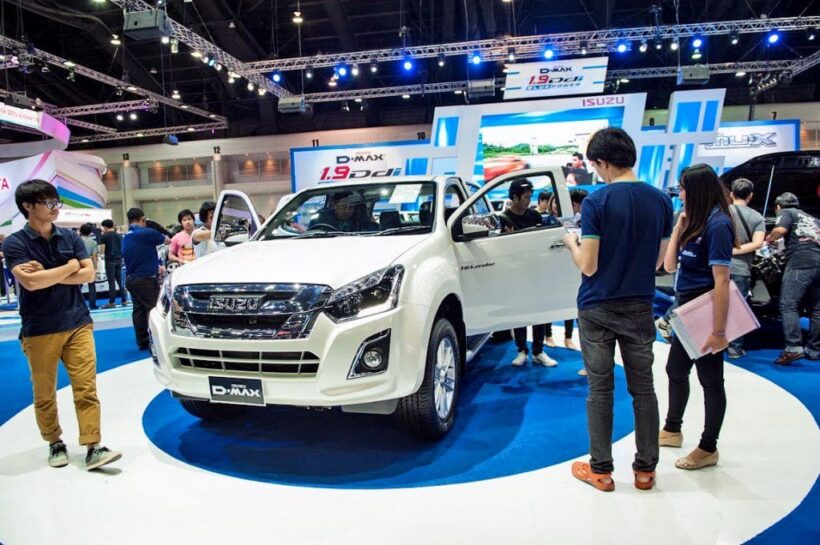 The Bank of Thailand says they're concerned about the double-digit growth in loans for cars last year. The central bank is now monitoring the trend and will keep track of statistics for the rest of 2019. Their concerns about the Thai mortgage market the year before resulted in new regulations coming into effect this April.
Loans for cars were up nearly 13% in 2019, up from 8% growth in 2017 and much smaller growths in the years before.
They reported that commercial bank auto loans rose to 1.07 trillion baht last year, a rise of 12.6% from the previous 12 months. Defaults on loans has also risen during 2018 but the BoT says the rate is still "manageable" at 1.66%.
The BoT says they will need to continually monitor the business of loans for cars for at least the rest of 2019.
Last year they put the spotlight on property mortgages. The study resulted in more stringent conditions for the loan-to-value ratio, especially for second or subsequent housing loans.
Mortgage lending expanded nearly 8% in 2018, compared to 5.5% in 2017. The more stringent requirements for housing mortgages comes into force on April 1 this year.
Generally, the loan sector for commercial banks rose by 6% last year, again a rise from the previous year where the rise was 4.4%.
But the BoT reports that the profitability of the banking sector remains in positive territory. Interest income is now the main source after the fee-based income of some banks, particularly fund transfer fees, declined.
Kamala's Twinpalms Montazure poised to welcome guests in July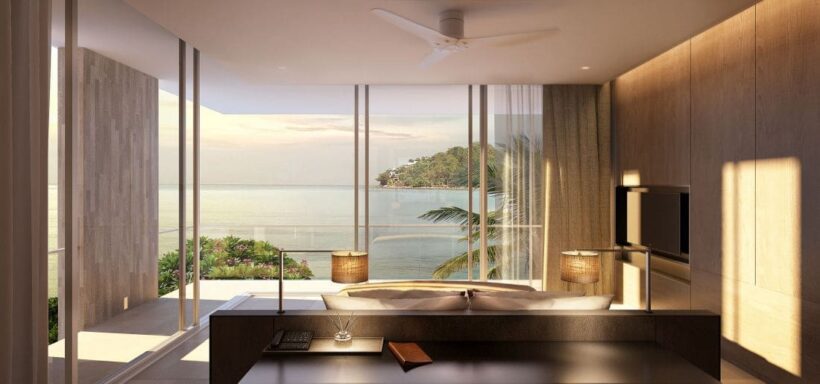 Set on the golden sands of Kamala Beach, Twinpalms MontAzure will welcome its first guests in July this year.
Already a member of Small Luxury Hotels of the World, the boutique beach hotel offers beautifully appointed Suites, Penthouses and Private Pool Suites.
Suites range in size from 70m2 to Penthouses with private pools and sea views boasting large living spaces of up to 300m2. Guests will also enjoy using a lap pool or an infinity pool offering views of the Andaman sea.
Twinpalms MontAzure will also launch its beachside restaurant and lounge, 'Shimmer', with uninterrupted sea views. Shimmer restaurant will serve vibrant and tasty food with an Asian focus, delicious and creative cocktails, and a great wine list, all served with the customary gusto and flair expected from the Twinpalms brand.
Olivier Gibaud, General Manager of Twinpalms Hotels & Resorts says, "With 15 years' experience refining Twinpalms excellent service standard complemented by a luxurious dining and entertainment quality that sets itself apart from other destinations on the island, we are very excited to bring this knowledge to a new hotel".
Designed by Martin Palleros, following the original Twinpalms concept and style, of utilising Phuket's beautiful landscape, Martin has allowed the design to maximize the sea views from most of the Suites and areas within the buildings, whilst also ensuring the preservation of the views of the mountainside from other perspectives.
Resident Manager, Thipwimon Chatchavansilachai says, "For respect for our island location, we will launch with a 'no single-use plastic' policy, meaning alternatives to common plastic items such as straws, packages for bathroom amenities and water bottles will be replaced with materials such as bamboo, ceramic and recycled paper."
"We will continuously find better alternatives in our hotel operations for the preservation of the environment".
Naturally, guests of Twinpalms MontAzure also have access to the brand's other dining destinations, taking full advantage of the three beaches Twinpalms has a presence: HQ Beach Lounge – a few steps away on Kamala Beach, Catch Beach Club, Catch Junior and Palm Seaside, located on Bang Tao Beach and the flagship resort, Twinpalms Phuket, is just a few steps from Surin Beach.