Property
Phuket Pads: Find supreme elegance at Villa Verai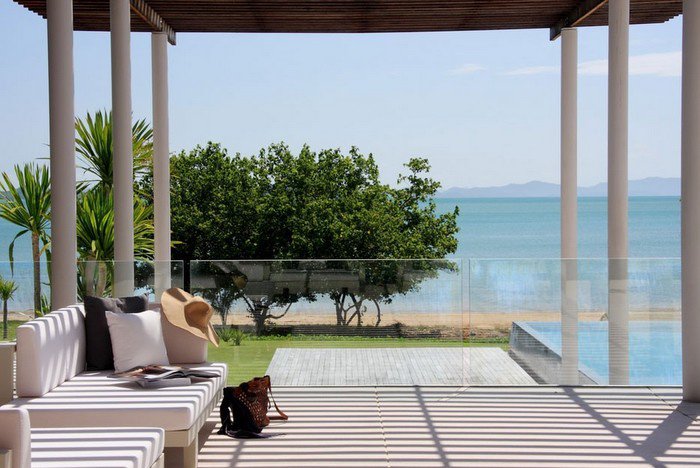 PHUKET: In terms of value for money, Phuket has it all, especially when the vast number of mid-range to luxury villas in all price ranges and located in all areas of the island is considered.
Yet there is one incredible villa on the island that is likely to evoke envy in almost everyone, and this villa takes the spotlight this week.
Villa Verai, one of Phuket's most coveted properties, is tucked away on the exclusive Cape Yamu, where Christina Ong's boutique hotel Point Yamu became a new addition to the esteemed collection of Como Hotels & Resorts in 2012.
The soft sands of Cape Yamu are at your feet at this picturesque estate, which lies on a 16,000sqm plot of land with about 100 meters of beachfront, and stunning views of Phang Nga Bay from every room.
The estate's beachfront access is just steps away from a 40m infinity pool, believed to be the largest on the island – even spacious enough for an elephant to take a delightful dip.
A masterpiece of East meets West, this building was designed by acclaimed Jean-Michel Gathy, who has fused Thai and contemporary design to create the unique structure.
The 4,500sqm of indoor and outdoor living spaces are decorated with high ceilings, imported limestone floors and the finest international materials, so that the structure stands as a work of art in and of itself.
The minimalist interiors along with the rest of the interior design are by renowned Hong Kong-based designer Debbie Oppenheimer, and the artwork and fittings were privately commissioned by the owners for this particular villa.
The villa's landscaping has also been thoughtfully decorated with mature plants and trees from Northern Thailand, creating an ambiance rich with the Kingdom's finest flora. Most of the property's land lies flat or on a slight slope, providing ample space for outdoor fun and leisure by the pool.
The house includes seven en-suite bedrooms, a gym with bay view, state-of-the-art movie theater, hotel-standard kitchen and a suite of rooms for three live-in staff and an estate manager.
The villa is for sale for 700 million baht, or US$21.45mn, including Chanote title.
For more information contact: Patrick Lusted at Siam Real Estate, quote reference number: HSOB7442. Tel: 076-288908 Website: www.siamrealestate.com
— Patrick Lusted