APEX launch Phuket's most exclusive address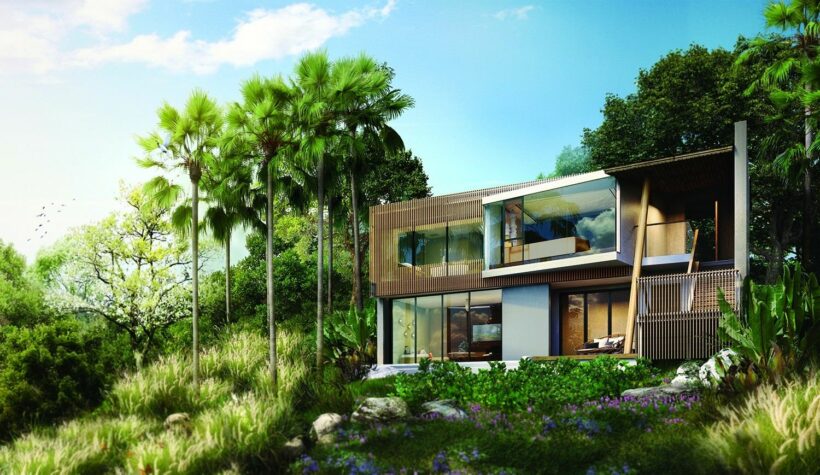 The Residences at Sheraton Phuket Grand Bay on Phuket's east coast, a four billion baht development, includes a 5-star Sheraton resort and Phuket's first Sheraton-branded residences of which 70% are already sold.
Panoramic views across Po Bay to Ao Phang Nga National Park and the Phi Phi Islands beyond are what greet residents and visitors to Phuket's most exclusive residential address, The Residences at Sheraton Phuket Grand Bay. This four billion baht mixed use low density development on Phuket's east coast is by Apex Development Public Company Limited (APEX), and comprises 103 pool villas and suites and a 183 key five star resort managed by Sheraton.


Nestled on 66 Rai (26.4 acres) of hillside with a 650 metre long coastline, 220-metre sandy beach, vistas to die for and absolute privacy, The Residences at Sheraton Phuket Grand Bay have seen strong interest with 70% already sold to Thai and international investors.
"Our focus is mixed-use developments in high growth tourism provinces in prime locations, with international brand management that generates a good value for buyers, and The Residences at Sheraton Phuket Grand Bay is a perfect example of this.
"Phuket's east coast offers something special, the views are unmatched and Phang Nga Bay is just minutes away by yacht. This is a true investment in lifestyle where owners can use their units 30 days per annum as well as place them in an optional rental program to be managed as part of The Sheraton Phuket Grand Bay Resort," said Mr. Aekkachai Na Ranong, Vice President International Affairs & Development, Apex Development.
The low-rise design incorporates five unit types; Pool Villas which range from 90-137.5 sqm; Pool Suites are 84 sqm in size; and Suites at 53 sqm. Prices range from 9.8-36.7 million baht, with an option for either sea or mountain views, and units are available with freehold condominium title.

Located on the northern and southern sides of the site, The Residences at Sheraton Phuket Grand Bay surrounds The Sheraton Phuket Grand Bay Resort, which will feature a host of five-star facilities for guests and villa owners to enjoy including all-day dining, specialty restaurants, lobby lounge, swimming pool and pool bar, spa and fitness centre, business center, 24-hour room service and housekeeping and laundry facilities.
No expense has been spared as APEX are working with the best in the industry; architecture by The Office of Bangkok Architect, contemporary interiors using natural stone and timber, and with a hint of blue to reflect the seaside setting are by Leo International Design Group, while landscaping is by the multi-award-winning Thai landscape specialists, Shma Company Limited.
"We believe in delivering the best quality for our customers. Working with experts in their respective fields ensures the end product is of the highest quality, which means guests will enjoy the best possible 5-star experience and residence owners will get the best value for their purchase," added Mr. Aekkachai.
The Residences at Sheraton Phuket Grand Bay is located just 25 minutes from Phuket International Airport with the award-winning Mission Hills Golf Resort 15 minutes away and Ao Po Grand Marina less than 10 minutes.
The Sales Gallery and Show Units are available for viewing onsite. You can call +66 (0) 61 413 6888 to make an appointment.

Keep in contact with The Thaiger by following our
Facebook page
.


Find more property for sale and rent across Thailand at Thaiger Property, powered by FazWaz. You can even list your property for free.

Feverish woman spits at health workers on train – VIDEO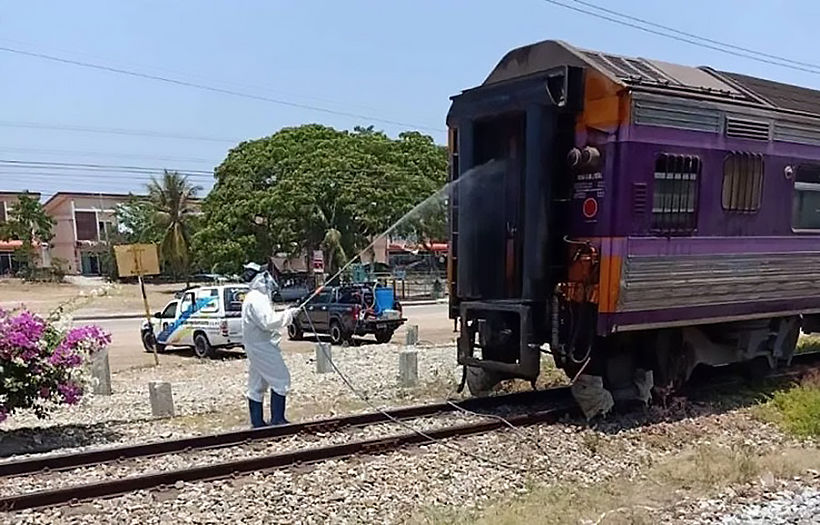 A woman with a high fever spat on health officials who tried to offer her a face mask on a train bound for the northern province of Khon Kaen. The incident immediately sparked Covid-19 coronavirus fears and panic amongst the train's other passengers. The 53 year old woman, whose name was withheld, boarded the train on the Kaeng Khoi-Khon Kaen route yesterday morning. She was not wearing a face mask, which already created fear among train passengers.
The chief of the Non Sung railway station was alerted at 8:50am. He called 3 staff from Non Sung Hospital, who arrived in full personal protective suits. They entered the carriage where the woman was sitting. One handed her a face mask and told her to go to a virus screening checkpoint at the railway station. She refused and shouted at them, then spat at them and tore the clothing of one of them.
This prompted the health workers to handcuff her and forcibly carry her out of the carriage for a temperature check. Her temperature was 37.9℃ and she was taken to hospital for further examination. The station chief then called a rescue team to disinfect the station all train carriages. It took about an hour before the train was able to resume its journey.
The hospital later told railway officials that the woman had a history of mental illness and had sought treatment in the past at a psychiatric hospital. She was placed in quarantine for 14 days as part of measures to prevent the spread of Covid-19.
To the relief of all, her test results were negative and was she was taken back to her home in Khon Kaen by relatives today.
SOURCES: Chiang Rai Times | Bangkok Post
Keep in contact with The Thaiger by following our
Facebook page
.
Chiang Mai firefighters chased up a tree by wild elephants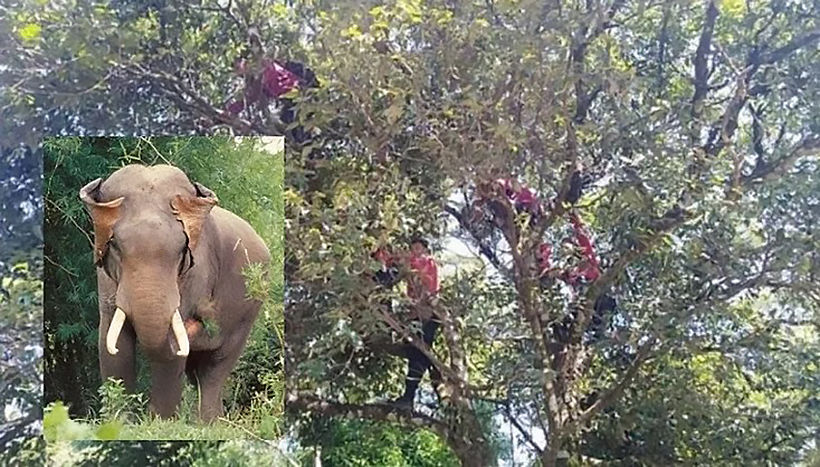 Firefighters in Thailand's North were chased up a tree by a herd of elephants yesterday. The group were on patrol searching for fires in Chiang Mai province's Omkoi district.
The men told reporters they were patrolling for fires when they ran across a small herd of wild elephants. Fearing for their safety, the fled up a nearby tree and stayed there until the elephants went their way.
Located in the south of Chiang Mai Province, Omkoi is the home of the Omkoi Wildlife Sanctuary, which has a number of rare and endangered species including wild Asian elephants. But stumbling across wild elephants in the park is uncommon as it has a small population.
The firefighters were in the area as part of efforts to fight and spot forest fires burning across the province. Many villagers start fires to improve annual mushroom harvests and prepare land for planting new crops.
In another story, two men have been arrested in relation to fires that have caused widespread damage in Chiang Mai's Doi Suthep-Pui National Park. The two are alleged to have started a fire in a forest area in Ban Thung Pong Tai, in Hang Dong District.
The men admitted to starting the fire but claimed "that they were only trying to create a fire protection line", fighting fire with fire and providing protection from other fires in the park, but their fire got out of control. They face criminal charges.
In Chiang Mai's Mae Chaem district, a major source of corn crops, the district chief ordered an investigation after reports of a fire in the Pa Baan Tuan area. Officials arrived to find a man standing in the area with a lighter in his hand (doh!).
The man was taken into custody, and told authorities he was taking a shortcut home when he saw a pile of leaves and branches. He says he decided to get rid of them by lighting a fire which got out of hand.
The was taken into custody where he will have time to reflect on much better excuses in the future.
SOURCE: Chiang Rai Times
Keep in contact with The Thaiger by following our
Facebook page
.
Phuket's Soi Dog Foundation: State of Emergency affecting homeless dogs and cats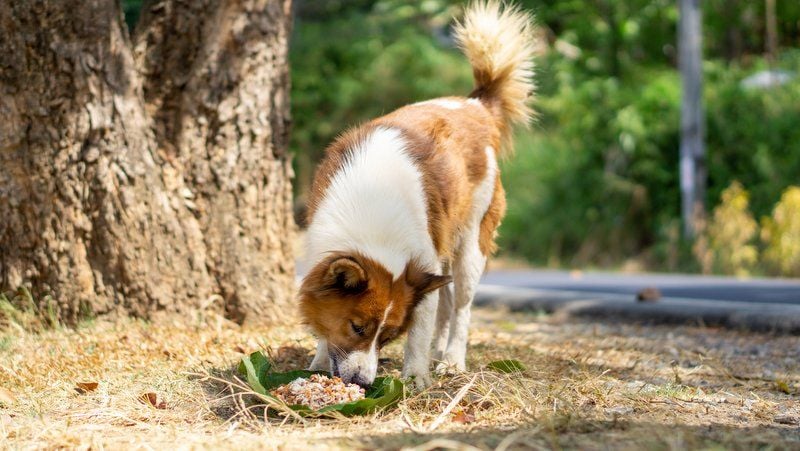 During these troubled times, Soi Dog Foundation in Phuket has changed a few policies. Community Relations Manager Sakdapol Thongjan issued a special notice saying… in light of the escalation in Covid-19 cases worldwide, and to support the community efforts to stem the spread within Thailand, with immediate effect Soi Dog Foundation has decided to close the sanctuary to visitors and volunteers indefinitely.
"Soi Dog Foundation hope that normal service can be resumed as soon as possible and apologize for any inconvenience this closure may cause. The sanctuary and hospitals continue, the same as any other day, to care for the dogs and cats, in runs and in treatment.The community rescue and outreach programs provided for those in need will also carry on. "
This current national crisis not only affects humans but inadvertently affects our four-legged friends. Many homeless dogs and cats typically tended to by loving volunteers are now unable to continue their regular feeding schedules. As a result, Soi Dog Foundation is asking each of us to help where we can.
Without the regular feeding cycles in a consistent location, these homeless dogs and cats may suffer.
Thongjan reminds us there are feeders in areas across the island usually, but at the moment they might find it too difficult to get to those areas. The animals they care for are often fed at the same time and at the same location. Any changes to this routine can change their behaviour too, forcing them to relocate to survive which can cause new problems."
This sudden inconsistency could lead them to explore new territory in search of nourishment and this is where we come in. While observing the national curfew and social distancing and unable to travel as freely, we can still enact small steps to help. 
For example, place a fresh bowl of water and some food outside to help feed a would be hungry homeless dog or cat. Be sure to change the water daily so as to not encourage mosquito breeding. Monitor the behaviors and health of the dogs and cats and report any life threating injuries to Soi Dog. 
Be sure to observe caution if you want to pat any animal, especially an animal in distress, and be sure to wash your hands as a basic sanitary habit.
• Soi Dog Foundation is located at 167/9 Moo 4, Soi Mai Khao 10, Mai Khao, Thalang, 83110.
• Shelter hours are Monday-Friday 8 am-5pm (but not at the moment).
• To report a sick or injured street dog or cat during these hours, email clinic@soidog.org or call 076 681 029. However, if you see an animal outside of shelter hours whose life you believe is in danger unless it receives immediate, emergency treatment, call the emergency hotline on 098 927 9698.
SOURCE: Soi Dog Foundation
Keep in contact with The Thaiger by following our
Facebook page
.