APEX launch Phuket's most exclusive address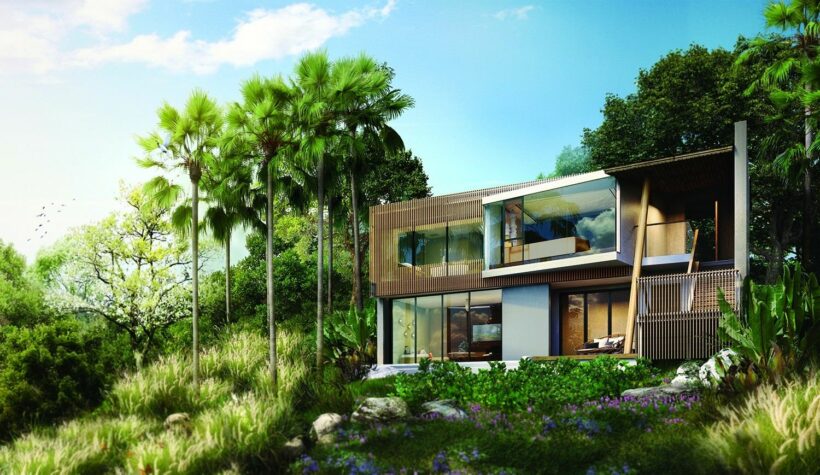 The Residences at Sheraton Phuket Grand Bay on Phuket's east coast, a four billion baht development, includes a 5-star Sheraton resort and Phuket's first Sheraton-branded residences of which 70% are already sold.
Panoramic views across Po Bay to Ao Phang Nga National Park and the Phi Phi Islands beyond are what greet residents and visitors to Phuket's most exclusive residential address, The Residences at Sheraton Phuket Grand Bay. This four billion baht mixed use low density development on Phuket's east coast is by Apex Development Public Company Limited (APEX), and comprises 103 pool villas and suites and a 183 key five star resort managed by Sheraton.


Nestled on 66 Rai (26.4 acres) of hillside with a 650 metre long coastline, 220-metre sandy beach, vistas to die for and absolute privacy, The Residences at Sheraton Phuket Grand Bay have seen strong interest with 70% already sold to Thai and international investors.
"Our focus is mixed-use developments in high growth tourism provinces in prime locations, with international brand management that generates a good value for buyers, and The Residences at Sheraton Phuket Grand Bay is a perfect example of this.
"Phuket's east coast offers something special, the views are unmatched and Phang Nga Bay is just minutes away by yacht. This is a true investment in lifestyle where owners can use their units 30 days per annum as well as place them in an optional rental program to be managed as part of The Sheraton Phuket Grand Bay Resort," said Mr. Aekkachai Na Ranong, Vice President International Affairs & Development, Apex Development.
The low-rise design incorporates five unit types; Pool Villas which range from 90-137.5 sqm; Pool Suites are 84 sqm in size; and Suites at 53 sqm. Prices range from 9.8-36.7 million baht, with an option for either sea or mountain views, and units are available with freehold condominium title.

Located on the northern and southern sides of the site, The Residences at Sheraton Phuket Grand Bay surrounds The Sheraton Phuket Grand Bay Resort, which will feature a host of five-star facilities for guests and villa owners to enjoy including all-day dining, specialty restaurants, lobby lounge, swimming pool and pool bar, spa and fitness centre, business center, 24-hour room service and housekeeping and laundry facilities.
No expense has been spared as APEX are working with the best in the industry; architecture by The Office of Bangkok Architect, contemporary interiors using natural stone and timber, and with a hint of blue to reflect the seaside setting are by Leo International Design Group, while landscaping is by the multi-award-winning Thai landscape specialists, Shma Company Limited.
"We believe in delivering the best quality for our customers. Working with experts in their respective fields ensures the end product is of the highest quality, which means guests will enjoy the best possible 5-star experience and residence owners will get the best value for their purchase," added Mr. Aekkachai.
The Residences at Sheraton Phuket Grand Bay is located just 25 minutes from Phuket International Airport with the award-winning Mission Hills Golf Resort 15 minutes away and Ao Po Grand Marina less than 10 minutes.
The Sales Gallery and Show Units are available for viewing onsite. You can call +66 (0) 61 413 6888 to make an appointment.

- The Thaiger
British divers reveal more details – VIDEO interview John Volanthen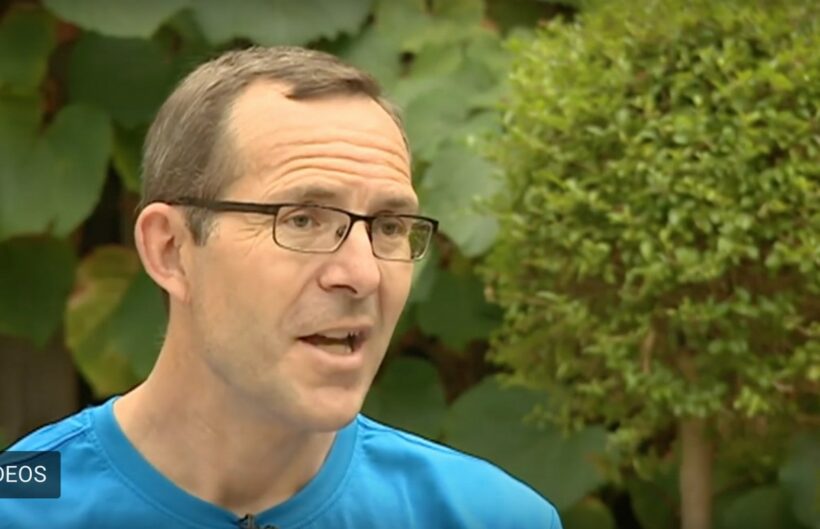 Whilst the Mu Pa 13 team, along with some Thai Navy Seals, doctors and psychiatrists have participated in a group interview in Chiang Rai tonight, some of the British divers have related their stories to the British press.
Three of the British divers involved in the extraordinary rescue of 12 boys and their football coach who were trapped inside the flooded Tham Luang cave have revealed more details about the dangerous operation.
Richard Stanton who was one of the first divers to find the boys revealed how he first smelt the boys, adding "then they obviously heard us talking, and we saw our lights, and then they started coming down this slope one by one. They were kind of on this ramp around the corner," he said.
"It was incredible. I wasn't convinced that they were all going to be OK. But they were all OK," he added.
Meanwhile, diver Jason Mallinson played down praise of the divers being heroes.
"We just did what we're… not trained to do, but what we've experienced over the last 25 years – we're happy that we can use that skill set to go and help people, he said.
Meanwhile, in his only solo interview, British diver John Volanthen, who was the other diver along with Richard Stanton to find the group told the BBC just how "remarkable" the rescue was.
SOURCE: The Nation, BBC
Thais, Chinese and Burmese arrested over Phuket's 13 million baht 'call centre' gang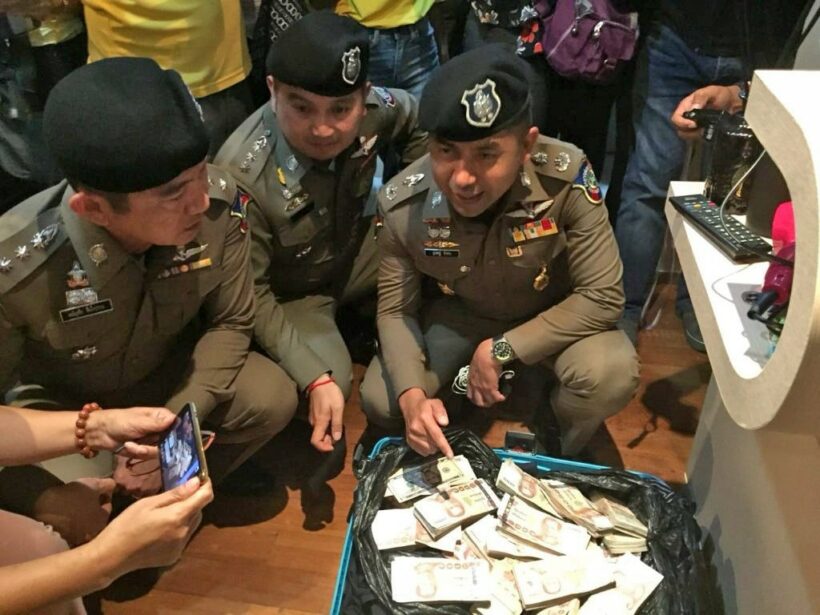 "Police seized 8 laptops, 4 wi-fi routers, 150 mobile phones, 4 iPad tablets, one money counting machine, 135 credit cards, 6 ATM cards, 52 SIM cards, 13,568,570 baht in cash, 3,800 yuan cash and one new Mercedes Benz CLA 200."
Representatives of the Tourist Police Bureau, based in Bangkok, have arrested 2 Thais, 22 Chinese and 1 Burmese who were allegedly working for a call-centre scam gang that has stolen some 13 million baht to date. The arrests happened in Patong today.
The arrests come after the Tourist Police were notified by Jilin Police in China that Jilin City has been badly affected by call centre gangs. Some victims have committed suicide over losses from gangs, some of them based in Patong, Phuket.  Jilin Police have worked with Thai Tourist Police to crack down on the call centre gangs in Thailand.
Local Tourist Police Bureau have conducted an investigation and found that many Chinese have been involved in the gangs and are the heading up the setting up of scams in Thailand.
A team of Tourist Police Bureau, led by Deputy Commander of the Tourist Police Bureau, Maj Gen Surachete Hakparn, Jilin Police from China, the Phuket Tourist Police and Patong Tourist Police, totaling 80 officers, raided six targeted locations in Patong today.
2 Thais, 22 Chinese and 1 Burmese were found to be involved with the local call centre gang.
5 Chinese and the 1 Burmese have also been arrested for over-staying their visas.
Police seized 8 laptops, 4 wi-fi routers, 150 mobile phones, 4 iPad tablets, one money counting machine, 135 credit cards, 6 ATM cards, 52 SIM cards, 13,568,570 baht in cash, 3,800 yuan cash and one new Mercedes Benz CLA 200.
Maj Gen Surachet says, "This is a large and sophisticated 'call centre' gang. We have had good international co-operation, especially with our Chinese counterparts. We are continuing to crack down on other call center gangs. "







Chiang Rai: 26 injured in tour bus accident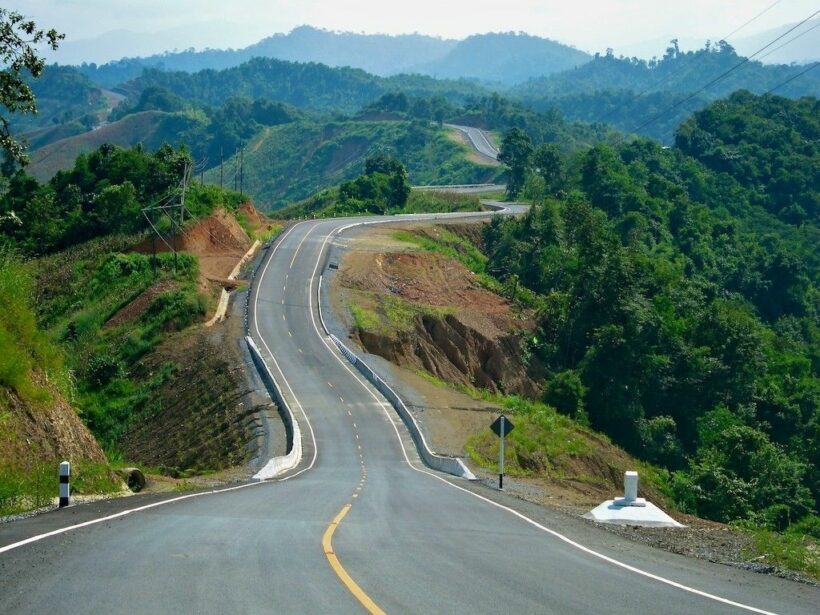 File Photo
Thai PBS is reporting that 25 French tourists plus one Thai guide have been injured after a tour bus overturned on a secondary road in Mae Lao district of Chiang Rai province yesterday (Tuesday). The road conditions were reported to be 'poor' at the time.
Emergency responders report that most of the tourists sustained bruises and were discharged after given first-aid treatment at Mae Lao district hospital. 4-5 of them were in a serious condition
The accident took place in Ban Huey Sarn Yao in Tambon Dong Mada, Mae Lao district as the tour bus was travelling from Chiang Mai to Chiang Rai.
Natthapol Klinchuen, the tour bus driver, who escaped unhurt, waited for the police at the scene of the accident.  He reportedly told the police that he lost control of the bus when it arrived at a curve which was slippery due to rainfall.
The bus then smashed into a kilometre marker and then into roadside bushes before it overturned, said the driver, adding that he did not accelerate the speed nor was there any car trying to overtake his bus which might cause the accident.
ORIGINAL REPORT: Thai PBS