Phuket's Playground of comedy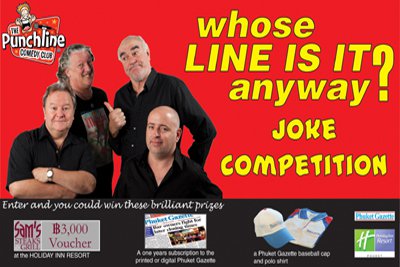 PHUKET: Utterly uproarious and mind-bendingly brilliant is the usual hilarious result when a group of talented comedians improvise a sketch based on a random scenario pieced together by a willing audience.
Phuket has its willing audience and this month the Punchline Comedy Club provides the comedic talent when they present their biggest show yet – the live stage show of the original British TV hit, Whose Line is it Anyway? starring four of the shows stars: Andy Smart, Stephen Frost, Steve Steen and Ian Coppinger.
Having already staged this show in Hong Kong to sell out crowds, John Moorhead, the Punchline Comedy Club creator, is certain fans of comedy in Phuket will roll up in the same fashion when the show arrives here in February.
The show Whose Line is it Anyway? was a massive hit in the UK for over a decade and now enjoys the same success in the USA after Channel 4 sold the show to NBC. For strangers to the program, five performers pit their wits against the audience by playing out scenarios in a style and setting of their choice. The whole show is totally improvised from the Shakespearean scenes to the Broadway musicals. The only difference is the audience decides what the performers say and sing about.
A selection of reviews range from, "They are all pure geniuses," by The South China Morning Post to "Pure talent, better than the TV show," said The Times. "Performed with a spectacular flair that can only be described as magical," opined The Daily Telegraph.
Each of the visiting personalities is an established star of comedy in a wide range of fields from acting to writing.
The following is a brief background to each, but from next week the Gazette will publish an exclusive interview with each of the performers in the lead up to next month's exciting event.
Stephen Frost is an English comedian and is well known for his work in the 1980s with Mark Arden as part of their double act, The Oblivion Boys as seen on Saturday Live. Veterans of the alternative comedy scene, he and Arden appeared in The Young Ones and later had their own TV series Lazarus and Dingwall on BBC2.
The duo also appeared in a series of British TV advertisements ending with the catchphrase "I bet he drinks Carling Black Label".
In addition to playing two small roles in the acclaimed Blackadder series, and a cameo in Mr Bean Rides Again, Frost has appeared on Radio 4's Just a Minute, and Whose Line Is It Anyway?. He has appeared on three episodes of Have I Got News for You and on Never Mind the Buzzcocks.
Andy Smart, born in Southsea, birthplace of Peter Sellers, spent his childhood overseeing the Pontoon and Poker Card School, at Farnborough Grammar, and running bets for his grandmother who had been a seven card stud dealer.
After working on several productions as a writer/actor, Andy's introduction to street entertainment found foothold in the Spanish town of Pamplona, where he has returned every year since to join the renowned spectacle the Running of the Bulls.
On retuning to England, Andy performed at Covent Garden. Then in 1983 he met Angelo Abela and together they formed the popular Vicious Boys a successful comedy duo that lasted 17 years. They apparently split up due to sophistic differences. A new career in comedy including stints at the Edinburgh Festival and a tour with the Iranian football ball team has led Andy on a path of many laughs and now has been performing as a guest with the Comedy Store Players for 13 years and has been a permanent member since 1995.
As a member of the "Steve Frost Impro All Stars", he has performed in 28 consecutive Edinburgh Festivals, as well as in Asia, Europe, the Middle East, Australia and USA.
Andy was also part of the all comedian version of "The Twelve Angry Men" which went on to tour in Australia and New Zealand. He has also performed in Edinburgh with "Paul Merton's Impro Chums". This year he will be organizing the First Annual Poker Tournament for comics at the Gilded Balloon.
Steve Steen began his career at the Oval House Theatre Club in 1972 with his lifelong friend and working partner Jim Sweeney, basically doing shows that sent up all the other shows they had seen that year, a cheap stunt that paid dividends later.
He performed as one of the Baron's minions in a show called A Feast of Fools, with such luminaries as Pierce Brosnan and John Ratzenberger, better known as Cliff the postman in the hit TV show Cheers. This transferred to the Roundhouse for a successful London run.
Steve continued his work at the Oval House theater, squeezing in a couple of Shakespeare productions with the likes of Tim Roth.
A spell in prison beckoned when in 1979 he was banged up in Porridge, the film spin-off from the TV series. Upon his release he went on to co-present the acclaimed children's show CBTV for Thames TV from 1981-1984.
Steve and Jim starred in Channel 4's first home-grown comedy series Little Armadillos, directed by Bob Spiers. Rory Bremner grabbed him for his debut series on BBC 2 and three years of mimicry followed.
Throw into that melting pot with The Kenny Everett Show, Carrott Confidential, Saturday Night Live, Wogan, Blackadder the Third, A Bit of Fry and Laurie, Red Dwarf, Spitting Image, and you get the idea – you name it he's done it.
Ian Coppinger returns to Phuket from his stand-up performance here in October. One of Ireland's busiest comedians, Ian has performed to packed houses on four continents, including yearly appearances at the famous Kilkenny "Cat Laughs" comedy festival in Ireland, the Edinburgh Festival, the Adelaide Festival and the Melbourne International Comedy Festival.
Ian has improvised with the popular Second City from Chicago, Whose Line Is It Anyway, The Comedy Store Players and Theatresports. He also shares two hit radio shows on RTE with The Comedy Improv Radio Show.
Among his plaudits are "a very funny man…the next Irish comedian to make it on the international circuit," by fellow comedian Rich Hall, "a sophisticated Billy Connolly," by The Irish Times and "pound for pound the funniest human being to have existed anywhere ever," by Hot Press Magazine.
Show Details
When: Wednesday Feb 29
Doors: 8pm
Show: 8:30pm
Where: Holiday Inn Resort, Patong Beach, Phuket
Tickets: 1,200 baht / Special Price – 960 baht until February 22.
Ticket Outlets:

Chalong: Woody's Sandwich Shoppe.
Koh Kaew: RPM Health Club.
Patong: Woody's Sandwich Shoppe.
Patong: Shakers Restaurant
Cherng Talay: Gitano restaurant.
Pa Khlok: Gitano restaurant.
Visit PhuketComedy.com for a full list of outlets, or call 089-646 9278.
— Neil Quail
Keep in contact with The Thaiger by following our
Facebook page
.
500 people own 36% of equity in Thai companies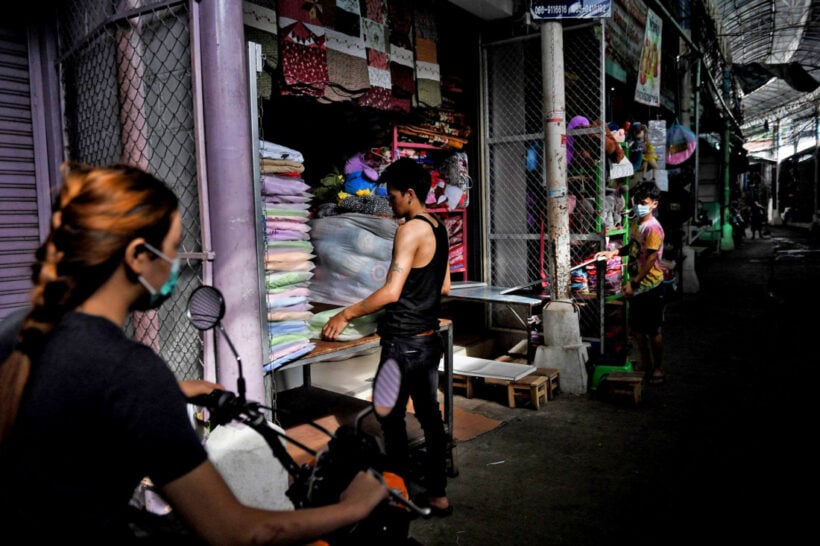 Roughly 36% of Thailand's corporate equity is held by just 500 people, highlighting wealth inequality in the Kingdom, according to a study released by the Bank of Thailand's research institute.
Each of these 500 amass some 3.1 billion baht (102 million USD) per year in company profits, according to the report from the Puey Ungphakorn Institute for Economic Research. In contrast, average yearly household income in Thailand is around 10,000 USD.
A report out this week from the Economic and Business Research Centre for Reform at Thailand's Rangsit University also pointed to divisive and polarised politics being another root cause of the economic divide.
Thailand's private sector is dominated by tycoons running sprawling conglomerates. According to the World Bank, the gap between the mega-wealthy and the rest of the Thai population of 69 million is among the many economic challenges for Thailand. According to Bloomberg, the perception of a divide, exacerbated by an economic slowdown, is a major political fault line.
"Magnates arise in Thailand from institutional factors that privilege certain businesses," said the executive director of PIER, author of the study.
The institute said Thailand needs to promote competitiveness to reduce profits from monopoly power and bolster entrepreneurship to create a more equitable distribution of corporate wealth.
The research is based on analysis of 2017 Commerce Ministry data on the 2.1 million shareholders in Thai firms, and was funded by the University of California San Diego.
SOURCE: Bangkok Post
Keep in contact with The Thaiger by following our
Facebook page
.
Thais go bananas over freak plants in pursuit of lottery numbers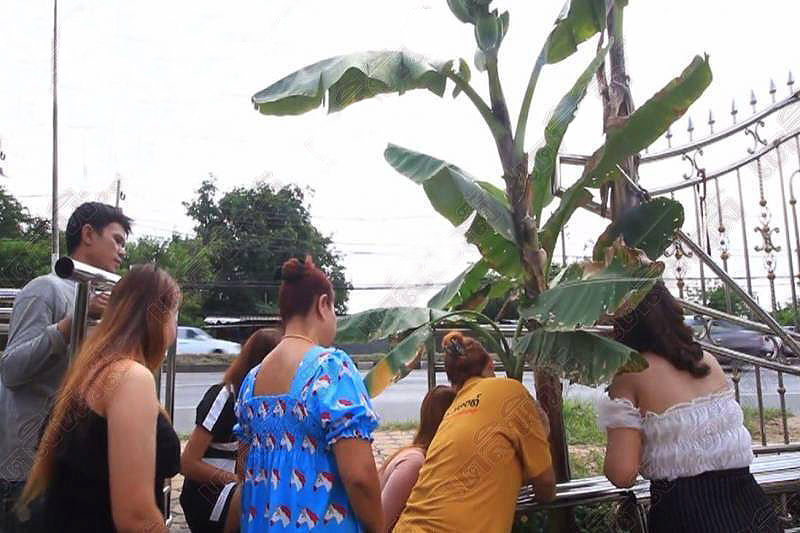 PHOTOS: Daily News
The answers are in the banana leaves.
Thai people LOVE playing the lottery (and gambling generally). In fact they're BANANAS about the twice-monthly lottery (it was drawn again today). Daily News has reported about two unusual banana trees growing in front of a shop in Klong 4 Pathum Thani, just north of Bangkok. The trees did not have blossom and on one plant two bananas were pointing skywards. On another there was a whole bunch pointing up into the sky.
There was a steady stream of the faithful lighting incense, praying and rubbing powder on the trees to get lottery numbers. One group thought '542' was the magic numbers and a path to riches (we're not sure how they came to this conclusion). 53 year old Surachai says the trees had been growing for a few months and that he'd never seen anything like it before.
An unnamed agricultural expert suggested that there was probably something wrong with the banana plants. Trees and malformed animals are a favourite source of inspiration to select numbers for the lottery, as are numbers of houses and vehicles involved in events where people experience "miracle" escapes from danger, or even bizarre accidents.
SOURCE: Daily News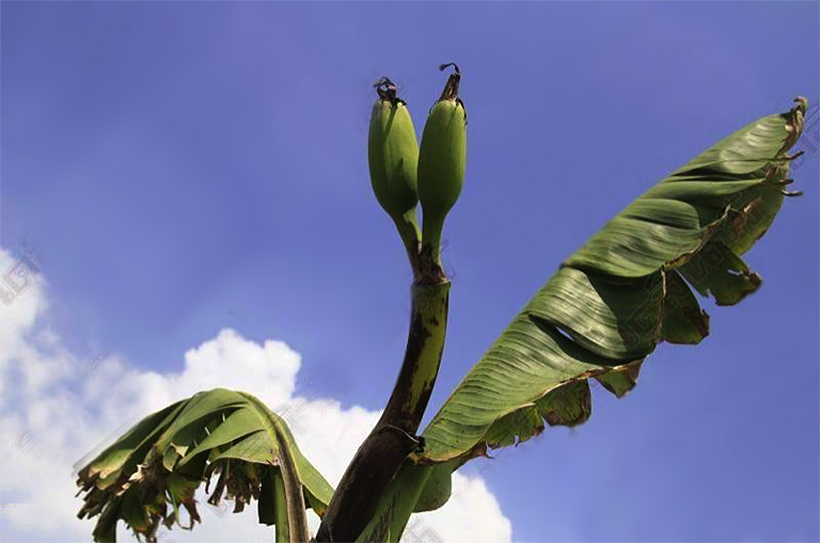 Keep in contact with The Thaiger by following our
Facebook page
.
The K-pop Olympics: performers battle in the K-pop festival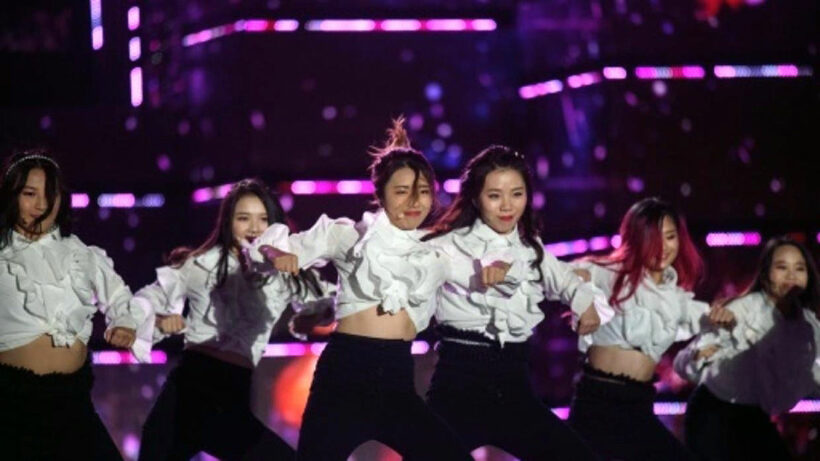 On the streets, in parks and garages, seven Cuban youngsters spent seven months practising K-pop moves to secure a spot on their dream stage: an appearance in South Korea to imitate their idols. 13 final teams from 80 countries are competing in the 2019 event.
At the grandly titled and government-funded Changwon K-pop World Festival contestants from around the globe perform imitation dances or sing cover versions of the genre's biggest hits, with thousands of fans cheering them on.
In terms of global heft, South Korea is overshadowed by its much larger neighbours China and Japan, but the event is a way for Seoul to derive soft power from one of the country's biggest cultural exports. In terms of pop-power, South Korea's K-Pop is now a recognised world-wide music phenomenon with bands like BTS and Blackpink figuring amongst the other big-hitters on the Billboard charts and outselling their western counterparts with millions of albums and downloads.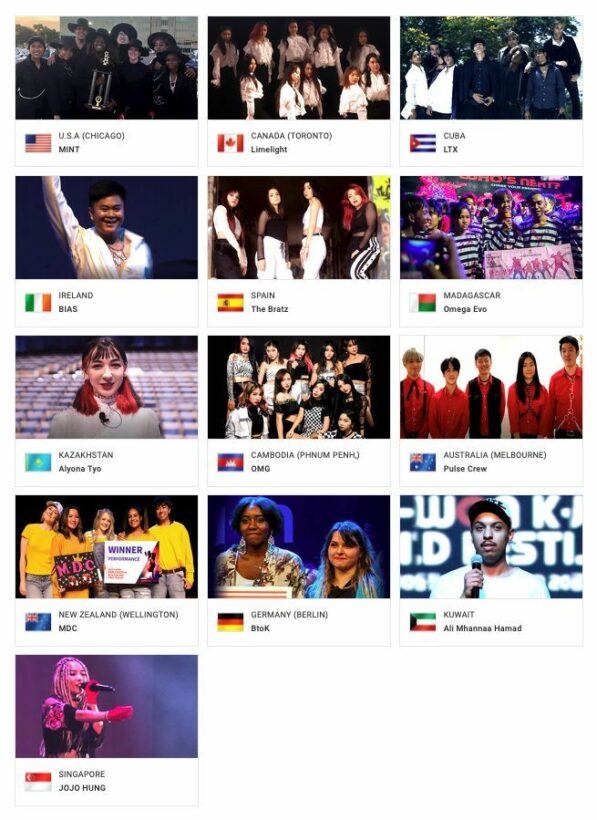 Finalists for this year
Cuba's Communist government is one of North Korea's few remaining allies: when President Miguel Diaz-Canel, successor to the Castro brothers Fidel and Raul, visited Pyongyang last November he was only the third foreign head of state to do so since leader Kim Jong Un inherited power in 2011.
But rather than geopolitics, Havana performer Karel Rodriguez Diaz – whose mannerisms and sleek hairstyle could easily be mistaken for those of a K-pop star – is more motivated by high-tempo beats and superslick dance moves.
"We never had a place with a mirror or a choreographer who could teach us the steps" but they kept on practising, he said.
His team-mate Elio Gonzalez added: "We are so excited to represent not just Cuba but also the whole of Latin America."
Some 6,400 teams from more than 80 countries entered the competition, according to organisers, with 13 groups from places as diverse as Kuwait and Madagascar winning through to the final in Changwon, where they appeared on stage waving their national flags.
"This is like watching the Olympics, a K-pop Olympics," said the event's host Lia, a member of K-pop group ITZY.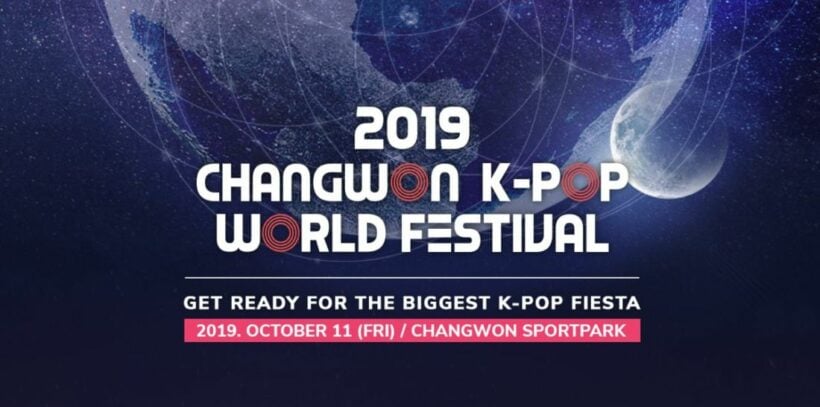 The Korean Wave
K-pop – along with K-drama soap operas – has been one of South Korea's most successful cultural exports to date. A key part of the "Korean Wave" which has swept Asia and beyond in the last 20 years, the K-pop industry is now estimated to be worth $5 billion, with boyband BTS its latest high-profile exponent, becoming the world's most successful band in the past 12 months, selling out stadium concerts within minutes, around the world.
The South Korean government has financed a variety of K-pop themed events in what CedarBough Saeji, a visiting professor at Indiana University Bloomington in the US, said was a form of long-term "soft power diplomacy".
"When you are covering you get to 'become' those idols for the three and a half minutes of the song," she said, adding that performers will go so far as matching their clothing, accessories and hairstyle to their heroes and heroines.
"The cover dancers of today will be diplomats, news reporters, and business leaders in forty years," she went on.
"And hopefully they'll still have a soft spot in their heart for Korea. Korea can't win the world through hard power – armies, economic bullying – but with soft power even a small country like Korea has a chance."
The music also provides an artistic alternative for overseas fans, especially those in developing countries, Saeji added.
"The West, especially the United States, has been so dominant culturally for so long, and having a different cultural pole to look to provides hope that one's own country can experience similar success in the future."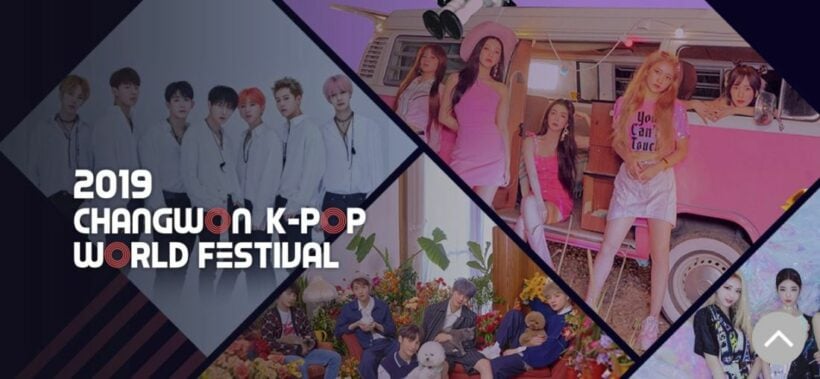 Be who you want
Beneath its glitz and glamour, the K-pop industry is also known for its cutthroat competition, a lack of privacy, online bullying and relentless public pressure to maintain a wholesome image at all times and at any cost.
Sulli, a popular K-pop star and former child actress who had long been the target of abusive online comments was found dead on Monday, with her death sending shockwaves through fans around the world.
"I think a day where (people) would be ashamed of the K-show business will surely come," a South Korean online user wrote in the wake of the star's death.
"I think an industry that makes money by (making people) sing, dance, undergo plastic surgeries and go on a diet to please the gaze of others since they are teenagers should really go bankcrupt."
But for Kenny Pham, a finalist from the US at last week's contest, K-pop's diversity – with some tunes having dark themes, while others were "cute" or sensual – is what gives him a sense of liberation.
"I like how expressive you could be," the 19 year old told AFP last week.
"I feel like it's a place where you could show the passion you have for music, dance or fashion. No one is bashing you for what your likes are."
SOURCE: Agence France-Presse
Keep in contact with The Thaiger by following our
Facebook page
.