Phuket's Michael Venezuela is mad about fame, and bringing it here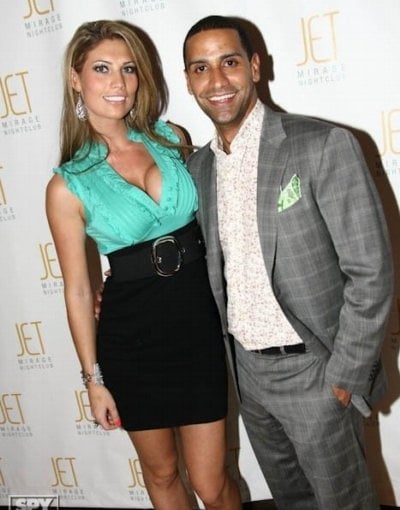 PHUKET: He has danced with Jennifer Lopez, toured with Destiny's Child, rubbed shoulders with OJ Simpson – in a Miami strip club – and talked his way into the Playboy Mansion. But why is Famous Nightclub's Michael Venezuela so obsessed with fame and bringing celebrities to Patong? And why on earth does he wear that white suit?
The former MTV presenter, break dancer and model rolled up his sleeves and turned off his three phones to duke it out with Phuket Gazette Features Editor Fraser Morton.
Fraser Morton: You're the Social Media and Special Events Marketing Director at Famous Nightclub in Patong. Why such a long title? I think you should change it to "The Fixer" or "Social Mike"; I think it's less of a mouthful.
Michael Venezuela: It describes what I do.
FM: So what does it mean?
MV: It means I entertain.
FM: And what does that entail?
MV: My job at Famous requires me to run all the social media – Facebook, Twitter – for the club, book celebrities and DJs to perform, and make these people accessible to our guests at Famous.

FM: You recently hosted three Playboy bunnies at the club for a photo-shoot party. Why do you think people in Phuket think that's entertainment?
MV: It was entertainment and the guests loved it. It was an experiment and it worked. The girls frolicked around the pool all day, while hundreds of people stood around watching.

FM: Sounds a bit perverse.
MV: We live in perverse times.
FM: And what about you, Mike? You were also a model. So you're comfortable taking your clothes off for money?
MV: At a younger age, sure. I charge more now though.
FM: How did you get into modeling?
MV: It was 1996. I was 19. I had the chance to take a football (American) scholarship at Florida State University, or take a US$50,000 modeling contract in New York for Bloomingdales. I went with the money.

FM: So it was purely for monetary reasons?
MV: No, I wanted to be on TV and modeling seemed like a good route to go. It was a tough choice.
FM: Why do you care about fame so much?
MV: Always been that way. It's a lifestyle that appeals to the youth of America.

FM: So I hear you've worked with some pretty well-known US celebrities. Care to share?
MV: Sure. I was a backing dancer in the late 90s [98, 99] for Jennifer Lopez. I was in the "If you have my love" and "Waiting for tonight" music videos. After that I went on a three-month tour with Destiny's Child across the US.
FM: So what's J-Lo like?
MV: Uh, she's basically a Puerto Rican (Michael's nationality) chick with a lot of "ass-itude".
FM: What does that mean?
MV: "Ass-itude", it means she has a lot of attitude and carries a big ass to back it up (Laughs) – sorry, Jennifer.
FM: It's okay, I don't think she reads the Phuket Gazette. You've been a TV entertainment reporter for MTV, E! and more. Who is the most interesting person you've interviewed?
MV: OJ Simpson in 2000 is one for sure. The funny thing was, I caught him at a strip club in South Beach, Miami. I was making a documentary about a porn star. I couldn't believe he was there. We went up to him with the cameras rolling and started asking him questions…. He's such a nice guy, but man, does he have a big head, literally. Such a big head.

FM: Anyone else?
MV: Michael Jackson in Beverly Hills. I collapsed. I don't usually get star struck, but he's always been a hero of mine. This was when I was a DJ for MTV. We were working with Black Eyed Peas and Michael Jackson came into the room when we were doing an interview. I was 21 at the time. When he walked into the room, my knees gave out. I was picked up by the security guards and Michael asked me if I was okay. It's the biggest interview I never got (laughs).
FM: So you've been inside the Playboy Mansion in Beverly Hills….
MV: (Laughs) – I've been there twice. The first time we snuck in. It was a Halloween party. I was 21 years old. I was with one of my friends who looks exactly like Brett Favre (one of the National Football League's most famous quarterbacks) and two other friends. My friend Todd (the Favre look-alike) dressed up like a straw man, and the rest of us were dressed as Umpa Lumpas (think Charlie and the Chocolate Factory). My buddy said he was Bret Favre, and the security guards let us in. We had the time of our lives.
FM: I don't believe you. Did this happen?
MV: (Laughs) – It's true, but I can't say any more. I have to draw a line in the sand. I don't want to be that guy that gets blacklisted for talking too much. Let's just say the Umpa Lumpas had fun that night.

FM: What about your family? Are they concerned with fame?
MV: No, not at all. They're conservative republicans. Both very organized and business-minded. (Mike's fiddling with his Blackberry when he answers this question).

FM: Hmmm, I notice you have three phones. Looks like the organizational skills passed over to you. Or is it the opposite? Why three?
MV: I have an iPhone, a Blackberry and a regular standard phone – I take in about 150 calls a day.

FM: Why so many? All work?
MV: Yup, to do with entertainment. Whether it's to do with Famous (Nightclub) or clubs in Singapore – just constantly networking.
FM: The former Vice President of NBC Network, Peter Andrews, once said you were "one of the future's leading eyes for nightlife entertainment". Sounds like you gave up a promising future in the US. So why the move here?
MV: Well, I've been in the business for 14 years, and to be honest, Asia seems like the place to be. I was working in Las Vegas last year at Wet Republic (nightclub at the MGM Grand). I've managed to gain a large database of contacts in the US entertainment industry and I thought I could use them here.
FM: Since opening in December, Famous Nightclub has hosted DJs Roger Sanchez, Bob Sinclar and more. Is this all your doing?
MV: No, those two were already in motion before I came on board. Nothing gets done without Chris (Cole, Owner) and Tal (Derhy, General Manager at Famous). Chris is not scared to spend the money to get big names to come here. We're in the entertainment business and Famous' goal is to provide a level of entertainment service for Phuket that everyone is happy with.
FM: So what's coming up next at Famous?
MV: There's plenty to look forward to. Dirty Vegas will be here on April 7. Also, on April 13 we have Seb Fontaine and Phil Drummond playing. On April 23 we have Anthony Nero from the US coming.
FM: I heard you were trying to get singer "Apple" from the Black Eyed Peas to come play a
— Fraser Morton
Keep in contact with The Thaiger by following our
Facebook page
.
Thai Cabinet approves same-sex marriage bill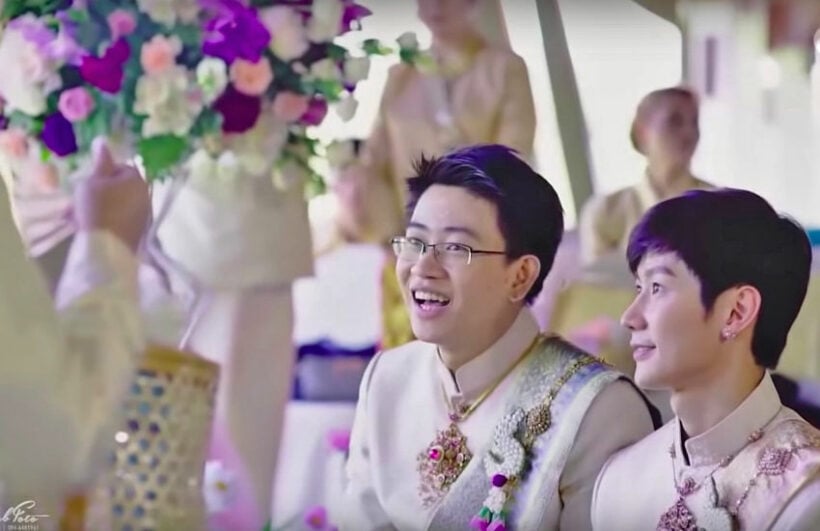 The Thai cabinet has today endorsed a bill allowing marriage registration of same-sex couples, as well as legal amendments to ensure same-sex couples have the same rights and privileges as opposite-sex couples. The bill and the amendment will now be put to a vote in the Thai parliament.
The government's deputy spokeswoman says the new Civil Partnership Bill and the amendment to the Civil and Commercial Code will "ensure fairness for people of all gender identification". The bill defines civil partners as couples born with the same sex. Marriage registration will be available to consenting same-sex couples who are at least 17 years old. One or both must be Thai.
"The Civil Partnership Bill is a milestone for Thai society in promoting equality among people of all genders… This strengthens the families of people with sexual diversity and is appropriate for the present social circumstances."
Minors who seek such marriage certification must have the consent of their parents, legal guardians or a court.
Spouses of civil partners will have the same legal rights as married husbands and wives, notably including with regard to personal and jointly-held property. Civil partners can adopt a child, or a partner can adopt an adoptive child of a spouse. When a partner dies, the survivor will have the same inheritance rights as conventional married couples under the Civil and Commercial Code. Sections of the code concerning married couples will also apply to civil partners.
The amended Civil and Commercial Code will prohibit a man or a woman from getting married if he or she already has a civil partner.
A man or a woman can face a divorce lawsuit if he or she treats someone else as a civil partner.
The Justice Ministry, which proposed the bill and the legal amendments, will monitor the effectiveness of the changes and plan other legal amendments to ensure compliance with those already enacted.
Keep in contact with The Thaiger by following our
Facebook page
.
Future of Bangkok's iconic Scala cinema building uncertain after closing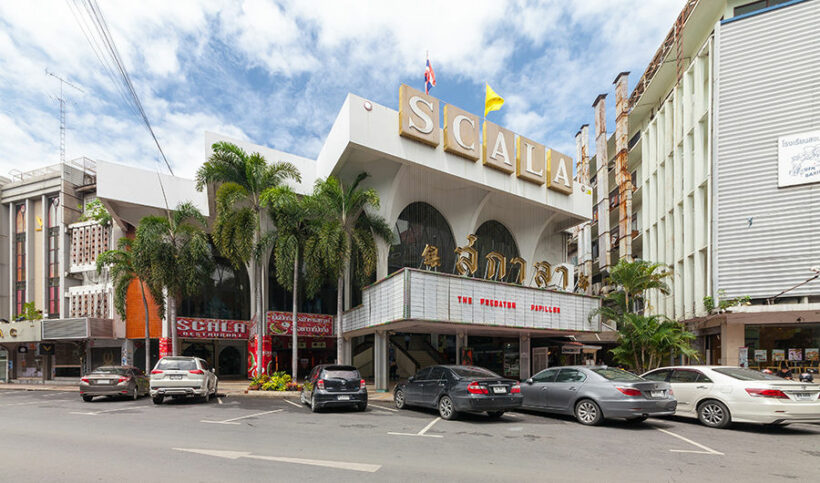 Cinema lovers and theatre employees are mourning the closure of Bangkok's legendary Scala cinema after 51 years in business. The theatre was the last one to remain independent in the capital, amid an expanding landscape of multiplex cinema chains. Khaosod English reports that many Scala lovers turned out to bid farewell to the theatre prior to its final screening on Sunday evening.
The Scala's lease ran out at the end of June and Chulalongkorn University, which owns the building, has not made any statement on what its future plans may be. For Phiboon Phorchaiyarach, who has worked as an usher at the theatre since 1981, the Scala felt like a second home.
"I feel sad. I've worked here since I was 21. I'm impressed every day I come to work, it's like my second home for me."
He recalls the Scala's popularity in the early days of his career, mourning the death of the independent movie theatre in favour of modern technology.
"The theatre was always crowded. People lined up all the way to the downstairs to get their tickets punched. Nowadays there are CDs and mobile phones where everyone can readily enjoy what they want to watch. Coming to theatre is not a special moment anymore."
The Scala belonged to the Apex chain of theatres, which also owned the Lido and Siam theatres. The Lido is now a multiplex and mini-mall, while the Siam theatre burnt to the ground in 2010 as political protests rocked Bangkok.
Nuphu Chayalat, a 63 year old concession stand worker, worked at the Lido for 18 years before moving to the Scala. She recalls watching her favourite films at the Scala, adding that one of them, James Cameron's Titanic, drew huge queues.
The Scala was named after Milan's renowned Teatro alla Scala and its first screening upon opening its doors on New Year's Eve in 1969 was The Undefeated. Over the weekend, those visiting for the last time, were treated to screenings of a number of classic movies, including 1966's Blow Up and CinemaParadiso, whose soundtrack composer, Ennio Morricone, passed away yesterday.
SOURCE: Khaosod English
Keep in contact with The Thaiger by following our
Facebook page
.
"Come and see" – Ministry invites diplomats to see coconut-picking monkeys in action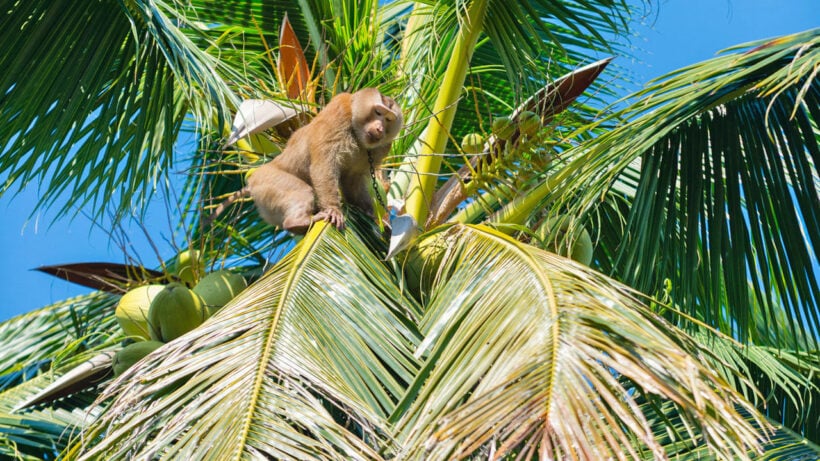 The monkeys, and the Thai government, are hitting back at accusations macaque monkeys are being exploited, even abused, and forced to pick coconuts for commercial farmers. Some larger western retailers say they're going to pull Thai coconut products off their shelves after being lobbied by animal rights activist that the coconuts were picked by abused and over-worked macaque monkeys.
The Thai Commerce Ministry, coconut farmers and the "monkey school" trainers are dismissing reports, and a dramatic video from PETA (People for the Ethical Treatment of Animal), that the coconut-picking monkeys are maltreated. So they're organising a tour for foreign diplomats and the media to see the monkeys at work and decide for themselves.
The permanent secretary for commerce, responding to the reports, says the monkey owners don't abuse or exploit the animals which have been "humanely trained" to pick coconuts. He has instructed attaches in foreign Thai embassies to provide an explanation to retailers in other countries who have expressed concerns and even instigated boycotts.
"The ministry is ready to invite foreign diplomats to visit coconut plantations and see how the monkeys pick coconuts so they will realise this is not animal cruelty."
The Bangkok Post reports that Pramual Pongthawaradej, a Demo­crat Party MP for Prachuap Khiri Khan province, the Chair of a House subcommittee tackling falling coconut prices, says they've approached owners of coconut milk plants to justify their practices to PETA. They've also asked the Department of Agriculture to provide details regarding the use of monkeys to pick coconuts.
A video from Touronthai shows an operating monkey-school posted 4 years ago…
But Somjai Saekow, an owner of a monkey school which trains macaques in Surat Thani, says… "the practice of capturing monkeys from the wild to pick coconuts ceased a long time ago".
"Currently, monkeys are bred and raised before being trained. They are not forced to pick 1,000 coconuts from trees everyday, and they don't work every day.
"Coconut-picking monkeys are mostly males and their abilities vary. The owner of the monkey receives 2 baht per a coconut picked."
"Foreigners may not understand our livelihood. Also, humans are not built to climb up a coconut tree to pick fruit. They will be at risk, compared to monkeys which have the natural ability to do so."
An owner of monkeys in Surat Thani, denied the claims of poor treatment or abuse of the coconut-picking monkeys.
"There is no cruelty. Actually, they are looked after well. They are fed well with rice, milk, and fruit three times a day. They are treated like family members."
PETA claims pigtailed macaques in Thailand were treated like "coconut-picking machines".
"Following PETA's investigation, more than 15,000 stores will no longer purchase these brands' products, with the majority also no longer buying any coconut products sourced from Thailand monkey labour."
PETA said it had found 8 farms around Thailand where monkeys had been forced to pick coconuts for commercial export.
"Male monkeys are able to pick up to 1,000 coconuts a day."
"Other coconut-growing regions, including Brazil, Colombia and Hawaii, harvest coconuts using humane methods such as tractor-mounted hydraulic elevators, willing human tree-climbers, rope or platform systems, or ladders, or they plant dwarf coconut trees."
"PETA went further by calling on "decent people never to support the use of monkey labour by shunning coconut products from Thailand".
SOURCE: Bangkok Post
Keep in contact with The Thaiger by following our
Facebook page
.