Phuket Tourism: Has Phuket been ruined by tourism?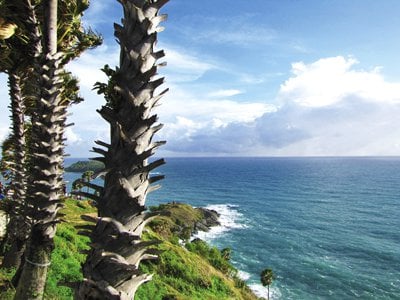 PHUKET: British TV personality Phillip Schofield revealed in a recent Daily Telegraph interview that he thinks Phuket – in particular Promthep Cape – has been ruined by tourism.
Recounting a recent trip to Promthep Cape with his wife, Schofield told the newspaper he was shocked by how much the place had changed for the worse since he visited in his youth.
Schofield said he remembered the Cape as a magical place where local families would bring food and everyone was invited to share, but now "nasty shacks selling awful food" and the "worst kind of commercialism" has destroyed the popular sunset viewing point.
Promthep Cape (Laem Promthep, in Thai) is located on Phuket's southernmost tip and remains one of the island's top tourist attractions, although packaged tourists have far outweighed private individual travellers at the Cape in recent years.
In addition to its natural beauty the Cape hosts a shrine, a lighthouse and a museum, and an oversupply of food stalls and trinket shops.
In a recent round of interviews, the Phuket Gazette tried to get some opinions on the Cape, and on Phuket generally, from people in a position to speak about it.
Responding to Schofield's comments, the head of the Tourism Authority of Thailand's (TAT's) Phuket office, Bangornrat Shinaprayoon, said that "People don't have the same tastes. Mr Schofield probably prefers local lifestyles. Times have changed and everything has changed with it.
"He can choose other spots in Phuket to go to, such as Nai Yang Beach which is still full of local smells and abundant nature. That might suit him better."
However, many tourists and locals in Phuket agree with Mr Schofield's comments.
Nuanjan Gedgliang, 44, has been running a clothes stall at Phromthep Cape for 18 years.
"Not many people bring food up to eat at Promthep anymore, ever since Rawai Municipality campaigned against it after some tourists complained that the Cape was dirty," Mrs Nuanjan said.
Mrs Nuanjan also said that the area had definitely changed and become too commercialized – a transformation driven by tourism.
She added that Phuket has turned into a "foreigner's city", where everything has become expensive.
"I really would love for it to go back to what it used to be, but that seems impossible. If my house were not in Phuket, I would not live here," she added.
Nicklas Nilsson, a 42-year-old Swedish expat, agreed.
"Promthep Cape is not like it was eight years ago. At that time there were not so many businesses – and only small food stalls," he said. He emphasized that the pace of development of Phuket would eventually hurt tourism, as the island would no longer have a local influence, which would be off-putting to tourists.
Many other tourists and local residents, Thai and foreign, were found to share Mr Nilsson's observations.
Mrs Bangornrat noted that there are some positives to take from their comments. Better organization in terms of appearance at many of the island's tourist attractions was one issue she highlighted as needing redress immediately.
"We want tourists to be impressed, not put off…," she added.
— Atchaa Khamlo
Raid on 18 foreign-owned Koh Samui hotels, owners arrested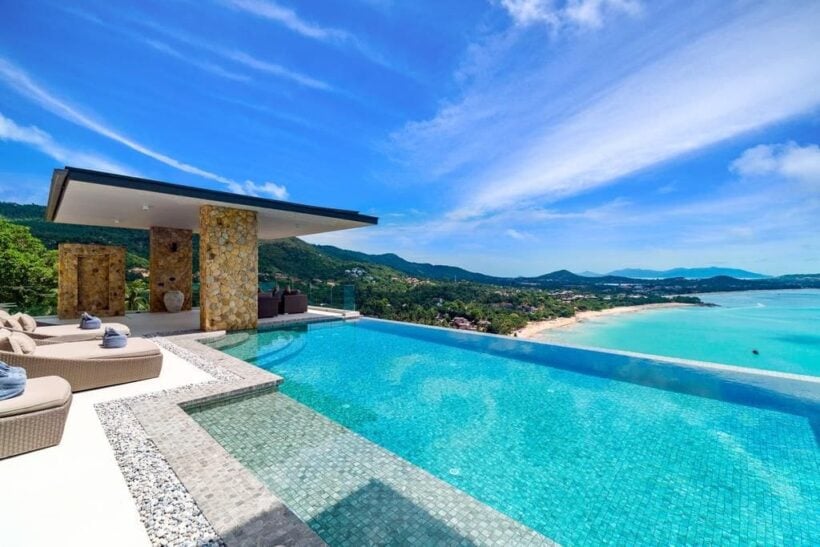 FILE PHOTO
Army, police and municipal officials have raided 18 hotels on Koh Samui claiming that they are illegally owned by foreigners. The hotels in questions are on a mountainside on the Gulf island, the second largest island in Thailand.
Officials carried out the search and raids on Chaweng Noi Mountain in Moo 6 village in Tambon Bophut  and found that 18 luxury mansions had been modified as hotels to cater to foreign tourists.
None of the 18 hotels were licensed and all are co-owned by businessmen from several countries, according to officials, including the UK, Germany, France, Russia, Belgium, Israel and Austria. Officials said the foreigners used Thais as nominees by stating their names as co-owners.
The inspection was carried out following complaints from licensed hotels that they had seen a large decrease in patrons after the new hotels began operating. Hoteliers said the new hotels had an unfair advantage because they were not paying the same taxes, or operating under the sale rules, as the licensed hotels.
Officials found the 18 hotels had proper land deeds but had not been registered as hotels.
Bophut police station took legal action against foreign executives of the four companies that were operating four of the 18 hotels. They have been charged with operating without a hotel license and working in a business – food and beverage – that is reserved for Thais.
Police said they will summon executives of the remaining 14 hotels to face charges. The executives are all living abroad.
SOURCE: The Nation
Finance Ministry wants to give 1,500 baht to each domestic traveller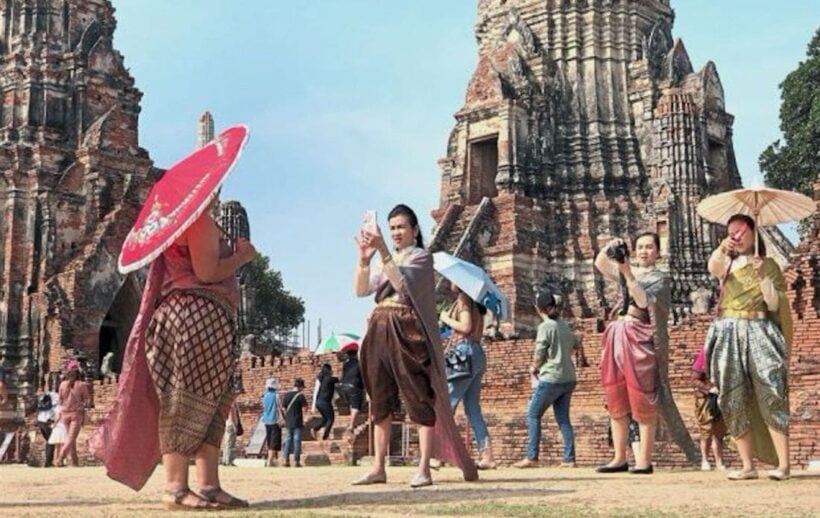 The Finance Ministry says they are launching a new stimulus package to boost the country's domestic tourism by giving Thais 1,500 baht each to spend when they travel to 55 provinces under the promotion campaign.
Under the campaign, Thais aged 18 and over can register for the program. The government will then deposit 1,500 baht into their accounts though the e-payment system. They can use the funds to make e-payments the shops that have joined the project.
"We are collaborating with the Tourism and Sport Ministry and Krung Thai Bank for the campaign and have set a budget of up to 15 billion baht. We will now propose the program to the deputy PM Somkid Jatusripitak and the cabinet to consider as soon as possible. We aim to launch the campaign before July this year," a source from the Finance Ministry said.
The ministry expects up to 10 million Thais to register for the program, he added.
SOURCE: The Nation
Bangkok named most popular city for Japanese tourists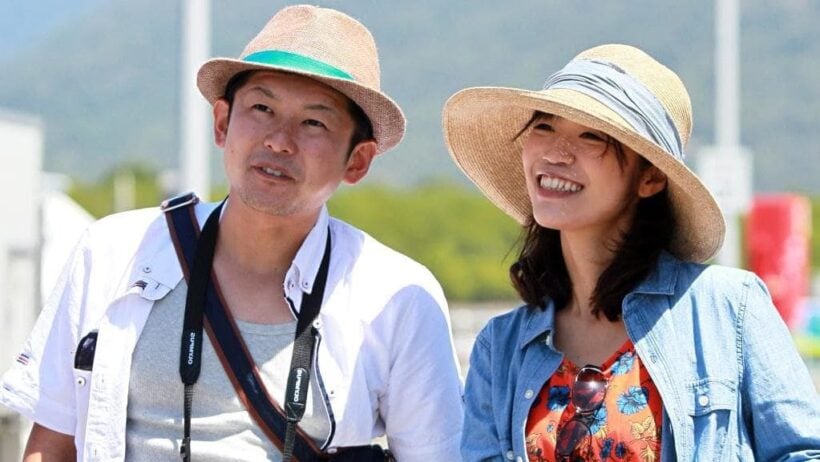 Thai PM Gen Prayut Chan-o-cha says he was happy after hearing that Bangkok was named the most popular destination for Japanese tourists during their Golden Week, a five-day long holiday which begins in late April.
The survey was conducted by Agoda, the online booking platform. Pattaya and Phuket were also ranked among the most popular destinations at #4 and #10 respectively.
"Japanese tourists are among the top 5 nationalities of foreign tourists visiting Thailand, particularly Bangkok where there are many beautiful attractions, delicious food, not-too-high cost of living, and friendly Thai people. The two countries's cultures are also quite similar. They can go along quite well," said a spokesperson for the PM.
Lt Gen Werachon Sukondhapatipak, the deputy spokesman of the Thai government, added that the PM loves to follow the updates on the tourism industry. Thai tourists love to escape the summer heat in Thailand, and visit Japan to experience the Japanese spring, visit popular tourist locations, sample authentic Japanese food and the Japanese people. The PM also invited the Thai people to be a good hosts, making all tourists feel welcome and helping keep them safe.
SOURCE: National News Bureau of Thailand