Phuket telephones: Phone booths dying but some to stay – for now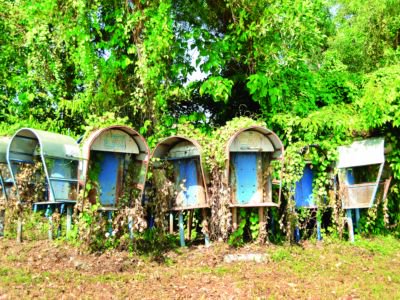 PHUKET: The last decade has seen rapid development in telecommunications technology, which has led to cheaper mobile phones and greatly reduced need for public land lines.
Consequently many phone booths in Phuket, run by the TOT Public Company, have been removed.
However, according to Chanwis Bunjongkarn, the TOT's Senior Director for Phuket Customer Services, phone booths continue to provide an irreplaceable service.
Mr Chanwis says the TOT currently maintains more than 1,000 of the booths in Phuket.
Although the revenue from operating them has fallen by 70%, the company has only removed about 20% of the number in operation a decade ago. Yet the cost of their upkeep is quite significant, due in part to vandalism and coin theft.
"The TOT, as a public company, does not operate the phone booths for profit. "We keep them to serve the public need and to provide certain groups of people with easily accessible services," Mr Chanwis says.
"Although mobile phones have become a lot cheaper, some low income earners still cannot afford them. And foreign tourists also use them [phone booths] frequently," he adds.
Thai law requires that 'some' phone booths be readily available to the majority of the public, whether they are needed by the majority or not.
The legislation, which has been in place for five years, is to ensure public equality in telecommunications access.
The TOT's phone booths are spread across the island, with a higher concentration in populated areas.
They are often needed in public places, Mr Chanwis says, such as airports, bus stations, hospitals, tourist hotspots, schools and even along the beach.
"Younger schoolchildren, for example, are discouraged from taking mobile phones to school because they can be distracting and undesirable [there].
"In such cases public phone booths are useful for the children," he noted.
This year, the TOT plans to remove more than 200 booths from Phuket's streets due to the continually falling demand. However, it will apparently be quite some time before they all disappear.
"Phone booths, like street lights, help the public feel safe. In an emergency anyone can pick up the phone," Mr Chanwis says.
— Anand Singh
Keep in contact with The Thaiger by following our
Facebook page
.
Future of Bangkok's iconic Scala cinema building uncertain after closing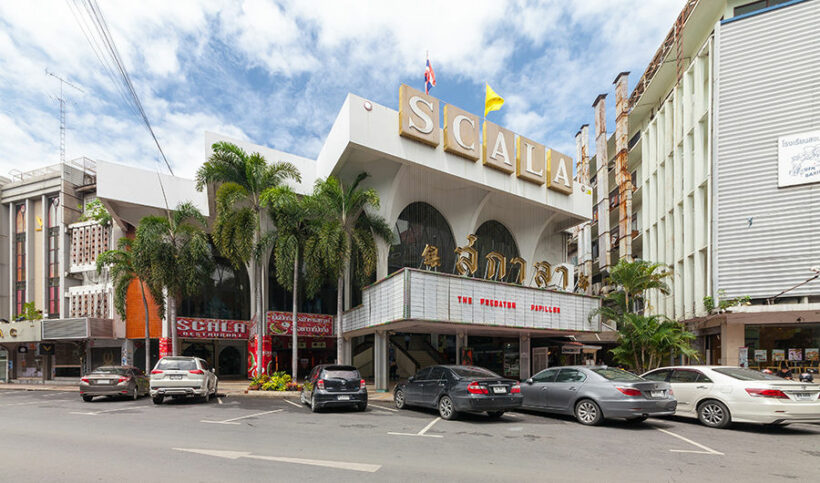 Cinema lovers and theatre employees are mourning the closure of Bangkok's legendary Scala cinema after 51 years in business. The theatre was the last one to remain independent in the capital, amid an expanding landscape of multiplex cinema chains. Khaosod English reports that many Scala lovers turned out to bid farewell to the theatre prior to its final screening on Sunday evening.
The Scala's lease ran out at the end of June and Chulalongkorn University, which owns the building, has not made any statement on what its future plans may be. For Phiboon Phorchaiyarach, who has worked as an usher at the theatre since 1981, the Scala felt like a second home.
"I feel sad. I've worked here since I was 21. I'm impressed every day I come to work, it's like my second home for me."
He recalls the Scala's popularity in the early days of his career, mourning the death of the independent movie theatre in favour of modern technology.
"The theatre was always crowded. People lined up all the way to the downstairs to get their tickets punched. Nowadays there are CDs and mobile phones where everyone can readily enjoy what they want to watch. Coming to theatre is not a special moment anymore."
The Scala belonged to the Apex chain of theatres, which also owned the Lido and Siam theatres. The Lido is now a multiplex and mini-mall, while the Siam theatre burnt to the ground in 2010 as political protests rocked Bangkok.
Nuphu Chayalat, a 63 year old concession stand worker, worked at the Lido for 18 years before moving to the Scala. She recalls watching her favourite films at the Scala, adding that one of them, James Cameron's Titanic, drew huge queues.
The Scala was named after Milan's renowned Teatro alla Scala and its first screening upon opening its doors on New Year's Eve in 1969 was The Undefeated. Over the weekend, those visiting for the last time, were treated to screenings of a number of classic movies, including 1966's Blow Up and CinemaParadiso, whose soundtrack composer, Ennio Morricone, passed away yesterday.
SOURCE: Khaosod English
Keep in contact with The Thaiger by following our
Facebook page
.
"Come and see" – Ministry invites diplomats to see coconut-picking monkeys in action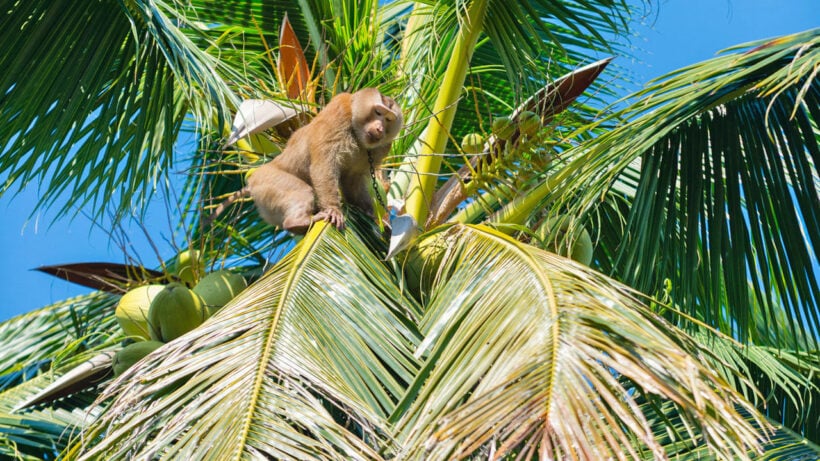 The monkeys, and the Thai government, are hitting back at accusations macaque monkeys are being exploited, even abused, and forced to pick coconuts for commercial farmers. Some larger western retailers say they're going to pull Thai coconut products off their shelves after being lobbied by animal rights activist that the coconuts were picked by abused and over-worked macaque monkeys.
The Thai Commerce Ministry, coconut farmers and the "monkey school" trainers are dismissing reports, and a dramatic video from PETA (People for the Ethical Treatment of Animal), that the coconut-picking monkeys are maltreated. So they're organising a tour for foreign diplomats and the media to see the monkeys at work and decide for themselves.
The permanent secretary for commerce, responding to the reports, says the monkey owners don't abuse or exploit the animals which have been "humanely trained" to pick coconuts. He has instructed attaches in foreign Thai embassies to provide an explanation to retailers in other countries who have expressed concerns and even instigated boycotts.
"The ministry is ready to invite foreign diplomats to visit coconut plantations and see how the monkeys pick coconuts so they will realise this is not animal cruelty."
The Bangkok Post reports that Pramual Pongthawaradej, a Demo­crat Party MP for Prachuap Khiri Khan province, the Chair of a House subcommittee tackling falling coconut prices, says they've approached owners of coconut milk plants to justify their practices to PETA. They've also asked the Department of Agriculture to provide details regarding the use of monkeys to pick coconuts.
A video from Touronthai shows an operating monkey-school posted 4 years ago…
But Somjai Saekow, an owner of a monkey school which trains macaques in Surat Thani, says… "the practice of capturing monkeys from the wild to pick coconuts ceased a long time ago".
"Currently, monkeys are bred and raised before being trained. They are not forced to pick 1,000 coconuts from trees everyday, and they don't work every day.
"Coconut-picking monkeys are mostly males and their abilities vary. The owner of the monkey receives 2 baht per a coconut picked."
"Foreigners may not understand our livelihood. Also, humans are not built to climb up a coconut tree to pick fruit. They will be at risk, compared to monkeys which have the natural ability to do so."
An owner of monkeys in Surat Thani, denied the claims of poor treatment or abuse of the coconut-picking monkeys.
"There is no cruelty. Actually, they are looked after well. They are fed well with rice, milk, and fruit three times a day. They are treated like family members."
PETA claims pigtailed macaques in Thailand were treated like "coconut-picking machines".
"Following PETA's investigation, more than 15,000 stores will no longer purchase these brands' products, with the majority also no longer buying any coconut products sourced from Thailand monkey labour."
PETA said it had found 8 farms around Thailand where monkeys had been forced to pick coconuts for commercial export.
"Male monkeys are able to pick up to 1,000 coconuts a day."
"Other coconut-growing regions, including Brazil, Colombia and Hawaii, harvest coconuts using humane methods such as tractor-mounted hydraulic elevators, willing human tree-climbers, rope or platform systems, or ladders, or they plant dwarf coconut trees."
"PETA went further by calling on "decent people never to support the use of monkey labour by shunning coconut products from Thailand".
SOURCE: Bangkok Post
Keep in contact with The Thaiger by following our
Facebook page
.
Thai PM expresses concern over "travel bubbles"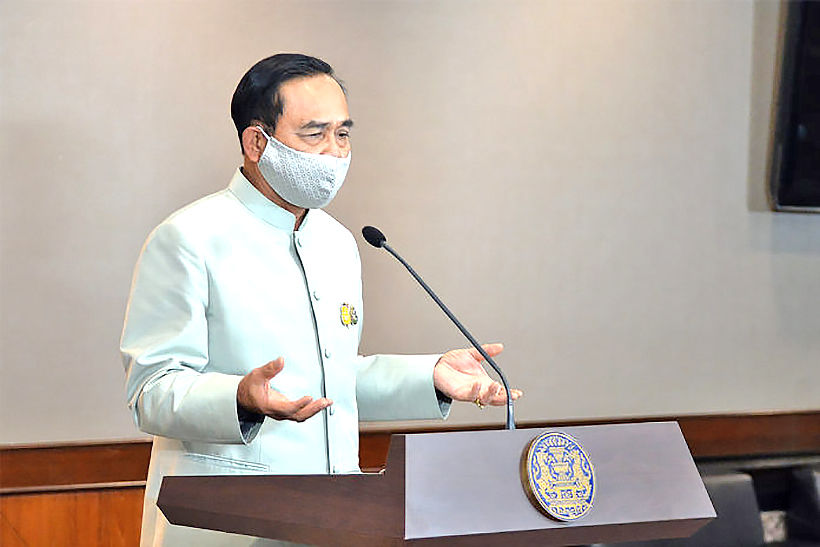 PM Prayut Chan-o-cha has expressed serious concerns about the resumption of international travel under the "travel bubble" scheme, stressing that Thailand must implement a vigorous arrivals screening protocol. The scheme is a proposed limited resumption of international travel to and from countries with a reciprocal agreement.
The Thai government has indicated it has taken a risk-averse stance with future Covid-19 legislation after largely getting the local outbreak under control in late May, early June. There hasn't been a locally transmitted case in Thailand for 40 days.
Prayut discussed the proposed scheme with the media, saying Thailand must be prepared to allow the resumption of some international travel, with the other countries involved to be carefully considered, and adding that a full agreement must be reached, to ensure compliance with public health measures at the national level.
The PM says the government is concerned about the prospects of international aviation and the country's external revenue.
During this long weekend, the Ministry of Finance expects up to 10 billion baht in cash flow from domestic economic activities. The PM says Thais are now making more domestic trips, with many hotels reporting a slow return of customers, thanks to the further easing of Covid-19 restrictions. But tourist locations, like Pattaya and Phuket, remain quiet due to their popularity with foreign visitors.
The PM stressed that all businesses "must remain strict with their precautionary measures in order to minimise the risk of a new outbreak of the virus".
SOURCE: Press Release from Thai National News Bureau
Keep in contact with The Thaiger by following our
Facebook page
.