Phuket Lifestyle: PIMEX is better than ever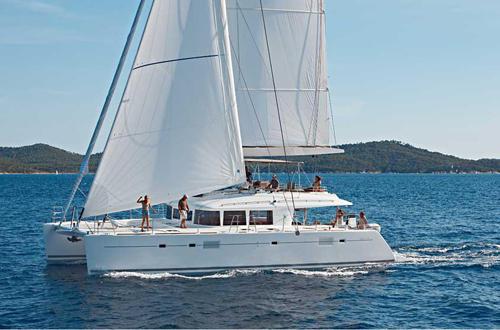 PHUKET: The Phuket International Boat Show, fondly known by its acronym PIMEX, is celebrating its 10th anniversary this year with a lineup of exhibitors, brands and products that are second to none, and which have made it Asia's favorite maritime and lifestyle show.
Phuket Governor, Maitri Inthusut, opened the event at the Royal Phuket Marina at 10:30am yesterday, and it will run from 11am to 7pm each day until Sunday, March 24 at 6pm. Entry is free.
The show is the brainchild of well known Phuket personality Andy Dowden, and has grown from relatively small beginnings to include the region's largest in-water display with a range of luxury, power and sail boats ranging from superyachts, through to everyday boats and fun water craft.
Two highlights at this year's show are the Classic Turkish Gulet, Capricorn, and the Astondoa 102 foot superyacht, Blosson Uno, both making their debuts at the show. There are also plenty of "entry-level" fun and trailer craft so you most definitely don't have to be a millionaire to go along, have fun, and even make a purchase to get you out and onto Phuket's glorious waters.
Originally, the show was staged on the "lay day" during the King's Cup Race week in December each year and was held at Boat Lagoon. But it has grown over the years to merit its own timing in March each year and the extended four day opening run as we see it today.
As to the location, there can be a no more enticing setting for a marine show than the exhibition hall, boardwalk and marina basin of the elegant Royal Phuket Marina (RPM – click here for map).
Basking in the glorious sunshine, the whole of RPM becomes a veritable hive of activity not just of hard-core marine enthusiasts and boat buyers, but of families, moms and dads and of course legions of little ones for whom there is plenty of diversion and entertainment. But beware, one little girl we know of who visited last year commanded her daddy to buy her a 50 foot cruiser because, "it has bunk beds and they're really, really comfy!"
Interested boat buyers have the opportunity to step aboard and experience the vast array of boats on display, discuss all the pros and cons with knowledgeable sales staff, attend cocktail parties and just bask in the vast selection of major brands on display from around the world. Families and kiddies also have a great day out exploring the marine and lifestyle products and services, toys and gadgets, not to mention luxury villas, affordable condos and the myriad of investment opportunities in the residential and lifestyle sector which are on display.
RPM's three terrific restaurants: Skippers, the Royal Phuket Marina Yacht Club and Les Anges are open, starting with a 7:30am breakfast at the latter and they all serve great food and drinks right through until the show closes each day.
Andy Dowden, the PIMEX founder and show director says: "We are celebrating our 10th anniversary this year and we have the best lineups of exhibitors ever. Everything from top-of-the-line luxury power and sail boats down to trailer boats and fun watercraft, gadgets and widgets, services and real estate are showcased.
Exhibitors come from all around the world to exhibit at PIMEX due to its pivotal position in the regional marine industry as both a playground and a hub for marine leisure in Asia. As well as iconic maritime brands like Sunseeker, Northrop and Johnson, Fillipetti Yachts, Jeanneau, Azimut, Ferretti, Fairline, Beneteau, Gulf Craft, Hanse, Pershing and Princess there are numerous yacht charter and chandlery supply companies displaying."
The charter companies in the lineup are Sunsail, Elite Yachting, Asia Marine and Yachtpro, plus you can check out the news about the upcoming Cape Panwa Hotel Phuket Race Week and maybe even rent a bareboat to take part in it. Then there's broader lifestyle exhibitors like Helicam; artist Marilyn Brand with her maritime-themed water colors; and author Colin Mackay with his newly published definitive book "A History of Phuket and the Surrounding Region" all vying for your attention.
"We have over 90 exhibitors from more than 15 countries representing in excess of 100 brands. PIMEX is unique in hosting the largest in-water display of quality boats and together with the air-conditioned marina-side Exhibition Hall there is something for everyone at the show," added Andy Dowden.
The Institute of Marine Engineers and the Royal Institute of Naval Architects are exhibiting this year and are getting their first taste of South East Asia in preparation for a planned conference in 2014.
"The conference will be an exciting addition next year and is part of our commitment to the marine industry in Phuket and the region, to foster growth and development and provide support," said Dowden.
"The 2013 show is more diverse than ever and delivers a wide range of experiences for visitors. Entrance is free of charge and there really is something for everyone so we welcome all to come and join us between March 21-24."
While the cocktail parties swirl around the various yachts and stands, music fills the air and wine and beer tastings are offered up to help cool the fevered brow of frazzled parents. But they have no need to fret as little ones are as beguiled as anyone with the assembled array of lifestyle and maritime playthings gently bobbing in the marina basin, or in the Exhibition Hall.
"Champagne" Charlie Dwyer is the Captain of the famous superyacht Yanneke Too and one of the region's most well-known and colorful yachting personalities. He says, "PIMEX is a must if you are in the yachting industry in Asia. It has gone from strength to strength each year and it's informative, innovative, interesting and a lot of fun. And of course PIMEX is not just about boats and products, it's also a great networking and fun venue for everyone."
PIMEX is sponsored by the Phuket Gazette, PGTV, and the Gazette's weekly 'Phuket Today' show, broadcast eight times a week on True Visions to 1.9 million subscribers nationwide.
For more details click here.
— Baz Daniels
Bangkok named most popular city for Japanese tourists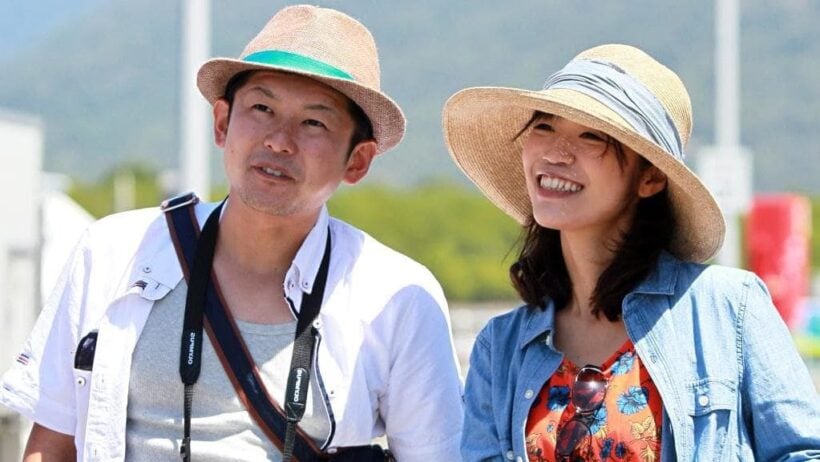 Thai PM Gen Prayut Chan-o-cha says he was happy after hearing that Bangkok was named the most popular destination for Japanese tourists during their Golden Week, a five-day long holiday which begins in late April.
The survey was conducted by Agoda, the online booking platform. Pattaya and Phuket were also ranked among the most popular destinations at #4 and #10 respectively.
"Japanese tourists are among the top 5 nationalities of foreign tourists visiting Thailand, particularly Bangkok where there are many beautiful attractions, delicious food, not-too-high cost of living, and friendly Thai people. The two countries's cultures are also quite similar. They can go along quite well," said a spokesperson for the PM.
Lt Gen Werachon Sukondhapatipak, the deputy spokesman of the Thai government, added that the PM loves to follow the updates on the tourism industry. Thai tourists love to escape the summer heat in Thailand, and visit Japan to experience the Japanese spring, visit popular tourist locations, sample authentic Japanese food and the Japanese people. The PM also invited the Thai people to be a good hosts, making all tourists feel welcome and helping keep them safe.
SOURCE: National News Bureau of Thailand
Bangkok luxury poised to push through the US$300 ceiling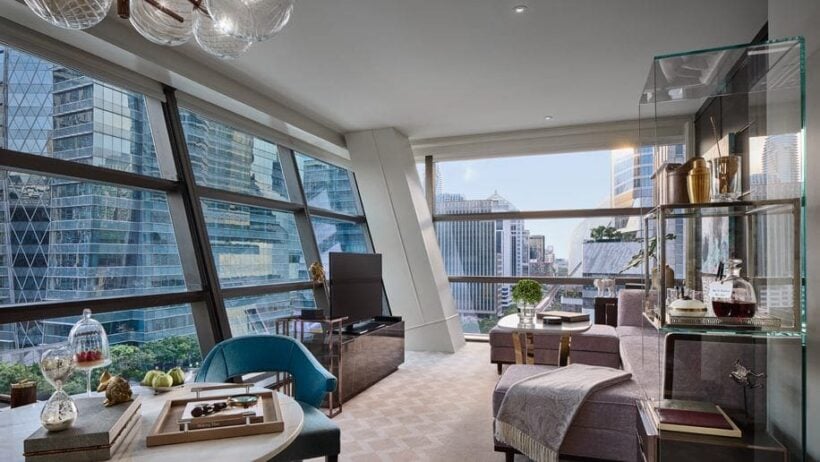 by Bill Barnett of c9hotelworks.com
PHOTOS: Rosewood Bangkok
For hotel owners and managers in South East Asia, one of the great mysteries of the past ten years has been the low rate profile of Bangkok's luxury hotel set. Despite soaring and sustained tourism growth, rising airlift and a strong economy, rates at Bangkok's top tier properties have remained fairly stagnant.
Have we reached the tipping point?
I had had the opportunity to visit the latest entry to the Bangkok luxury class a few days ago, the Rosewood. With 159 keys which includes a limited number of posh houses with private pools and terraces the property is seeing an exceptional response and already achieving high rates.
What's impressive about the entry is a take on the design approach that sees hotel developers apply a non-uniform approach with AvroKO coming in to focus on the restaurants and bars, while the rooms and public areas were led by Celia Chu Design and Associates.
While the speakeasy Lennon's has not be opened yet, the 6,000 record vinyl collection is impressive and the bar will clearly have a strong pull. Taking the approach to designing restaurants and not typical hotel outlets, the Chinese eatery Nan Bei is a breath of fresh air and limited seating provides a bespoke appeal.
Taking a step back, and looking at recent entries like the Waldorf Astoria, and upcoming 101 key Capella, what is clear is luxury properties are shifting in terms of key drivers of the segment of art, fashion, residential vibe, bar and restaurant offerings, wellness and events.
So, what about rates?
On a broad basis Bangkok's top tier hotels have averaged rates of US$200-240 for the past few years. This set has seen longer serving properties such as the St. Regis, Kempinski, and Okura effectively flatline on rates, though newer entries have come up including the Park Hyatt. On the broader horizon is the return of the Four Seasons and Capella by the river and the Orient Express at the MahaNakhon skyscraper.
With the entry of Rosewood driving rates, my expectation is that a few of the set will follow and at the end of 2019 we will set limited number of hotels crash through the US$300 average room rate barrier and effectively smash the legacy glass ceiling of Bangkok's luxury hotels.
As in any business there will be winners and losers. Smaller hotels with some rate leading premium key types will be able to push up average daily rates. Segmentation is another key and hotels on the river that lack substantial corporate numbers will remain challenged until transport links to the area improve.
Where in the world are Bangkok luxury hotels heading?
To sum up 2019, size and location matter, the shift on food and beverage and social events along with niches like wellness and  smaller meetings/weddings are the key to the future. As for the quantum leap in rates, it's about time Bangkok hoteliers be confident and push rates towards a more global norm.
Third runway for BKK Suvarnabhumi Airport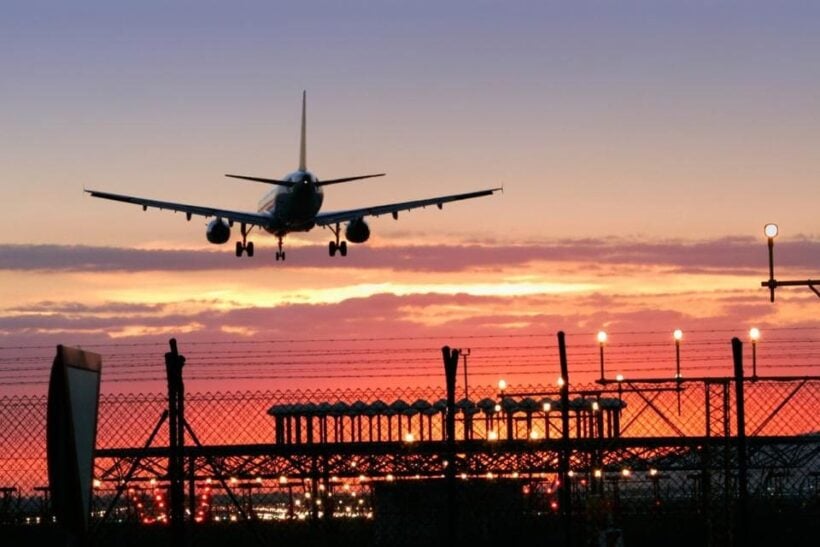 The Thai cabinet yesterday approved the construction of a third runway at Suvarnabhumi International Airport as part of the country's ambition to become the aviation hub of ASEAN.
The 21.7 billion baht project will increase the combined capacity of Suvarnabhumi international airport's runways to 94 arrivals and departures per hour from the current 64, said Lt-Gen Weerachon Sukonthapatipak, deputy government spokesman.
Suvarnabhumi Airport (aka. BKK) was opened in 2006 as Bangkok's second airport. Initially it replaced the tired Don Mueang Airport but Don Mueang was later revamped as a low-coast airport to service the growing traffic demands.
Meanwhile Suvarnabhumi Airport was, and still is, operating above its designed capacity. An earlier bid to build a third terminal has been mired in controversy and is currently shelved pending a new brief from Airports of Thailand with a new round of design bids called for in the future.